The best Mala snacks in Singapore
If spice is your life, then stock up on these Mala flavoured snacks for the family – or your personal stash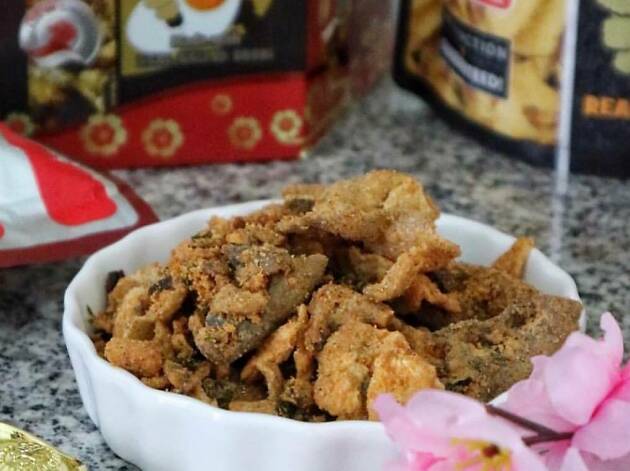 Mala is all the rage now. From the hotpot version to the dry and fragrant stir-fry version you can find in most hawker centres and coffeeshops these days, there's something about the numbing and spicy flavour of Mala that makes it so addictive – even if it brings pain. If you're not ready to commit to that level of dedication yet, you can begin with these Mala-flavoured snacks which although is not the real thing, tastes close (and good) enough to the real deal. Prepare your tastebuds, don't say we didn't warn you!
RECOMMENDED: Unique local snacks to try in Singapore and the best pineapple tarts in Singapore
Ooh Lala Mala Potato Chips
Feel the burn with this one, in a good way. As with most Mala dishes, the numbing spices really creep on you with every bite. Take your time to go through a pack – while it's highly addictive, it can cause some pain if you wolf it down too fast!
TRY Ooh Lala Mala chips available at various pop-up shops or www.ooh.sg, from $5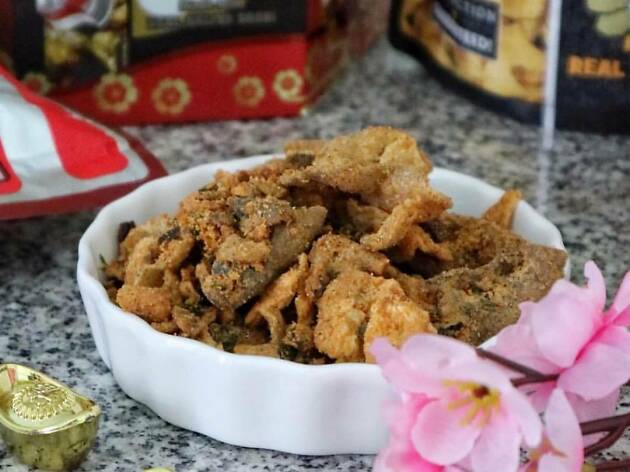 Crusty's Mala Salted Egg Fish Skin
If you're torn between choosing the salted egg yolk snack or the spicy Mala chips, you can actually have the best of both worlds with Crusty's Mala-flavoured salted egg crispy fish skin. Obviously it's going to be indulgent and super rich from the first bite, overwhelming even with the layers of sweet, savoury and spicy coming together all at once. Generous with the spices and seasoning, it's worth the $7 price tag.
TRY Crusty's Mala Salted Egg Fish Skin available at various supermarkets, from $7.90
London Fat Duck Sichuan Mala Fish Skin
You probably know them for its roast duck with crispy skin but the restaurant chain has now ventured into snacks. For the spice lovers, the extra crispy and deliciously-spiced Sichuan Mala fish skin chips should be an essential addition to the snack pantry.
TRY London Fat Duck Sichuan Mala Fish Skin available from Redmart, from $8
Even all the way in Thailand, the Mala fever has caught on. The famous Koh Kae brand is everyone's go-to when it comes to flavoured peanuts but the recently introduced Mala peanuts will definitely be a hit with anyone who appreciates the numbing and fiery mix of chili peppers, Sichuan peppercorns, clove, garlic, star anise, black cardamom, fennel, ginger and more.
TRY Koh Kae Mala Hot Pot peanuts available at various supermarkets, from $3
King of Melon Seeds Mala Hot Pot Snack Mix
We know how addictive Mala is so the influx of spicy snacks this year is only good news for us. The King of Melon Seeds are known for their huge selection of snacks in a variety of flavours. Our favourite? The Mala Snack Mix of broad beans, peanuts and spicy noodles that's salty, easy to binge on and hot and numbing – just like how we like our Mala.
TRY King of Melon Seeds Mala Hot Pot Snack Mix available at kingofmelonseeds.com.sg, $12