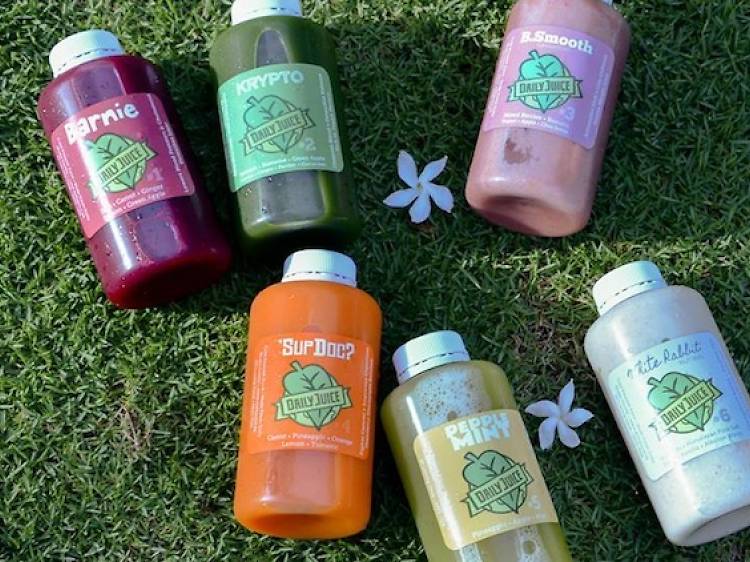 🥤Price per bottle: from $4
🥤Price per one-day cleanse: from $65 for eight bottles
🥤Price per three-day cleanse: from $195 for 24 bottles
Daily Juice makes it convenient for busy individuals to slurp up their greens. Ingredients are slow-pressed and concoctions come well-balanced with a mix of fruits and vegetables to create unique blends. Juices are available à la carte at its Serangoon Gardens outlet, and range from the simple Apple Pie ($4) with apple and cinnamon, to the hearty Berrychio ($12) blended with strawberry, coconut, psyllium husk, apple, and alkaline water. It also has different juice cleanse programmes for various needs: a one-day starter cleanse ($65) for beginners, all the way to an intense five-day Reboot plan at $450 with bottles filled with higher veg content. Peckish at night? Head to the 24/7 vending machine located outside Anytime Fitness at Serangoon Gardens to grab a convenient bottle.