Mustard Seed: from private-dining pop-up to full-fledge restaurant
How chef Gan Ming Kiat went from running Mustard Seed at his parents' HDB flat to opening a restaurant in Brighton Crescent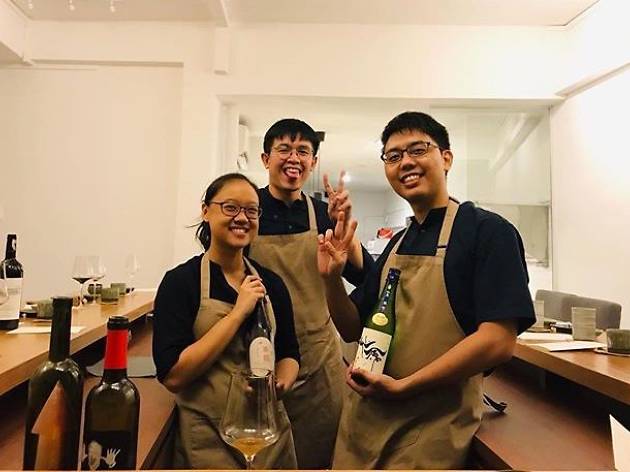 You need only try to book a seat at Mustard Seed to know that it's the hottest dining ticket in Singapore. Within five minutes of the release, reservations are completely snapped up. As of writing, the restaurant is packed till January. But things haven't always been this way.
Chef Gan Ming Kiat started The Mustard Seed Pop Up in 2017 from his parents' home in Potong Pasir, cooking for friends – and sometimes strangers – once a week, charging a meagre $35 for a seven-course meal. "It was very experimental back then and I was just covering my food cost and getting feedback," he says. "I had a clear idea of what I wanted to cook and wanted to explore my own style of food so I thought a pop-up would be the best way to do that."
Tumeric fried frog leg, @mustardseed_sg
Word quickly spread that a young chef was cooking stellar food from a HDB flat, way before Singapore experienced a private-dining boom. People didn't really care about his credentials, as impressive as they are – Ming Kiat graduated from At-Sunrice GlobalChef Academy and spent time cooking at Goto, Singapore's first Japanese kaiseki restaurant and one-Michelin-starred Peranakan restaurant, Candlenut – all that matters is that the food is good.
Fast forward to 2019, Ming Kiat recently opened his own restaurant in the charming estate of Brighton Crescent. The concept follows from the pop-up's roots: an intimate dining room that fits a maximum of 13 people. He runs it with his fiancee Wu Shin Yin – the couple met as chefs at Candlenut – and Julian Goh, who manages the front of house and beverage pairings. The menu focuses on the same comforting local flavours distilled through the chefs' fine-dining training and changes each month – a personal interpretation of Singaporean cuisine. Past iterations have seen dishes like buah keluak mee pok, deep-fried turmeric frog legs, and a do-it-yourself beef tartare keuh pie tee.
DIY kueh pie tee steak tartare
"The transition has been smoother than expected. So far, so good," says the ever-humble chef. "But there are challenges as well. There are different expectations when you're running a restaurant. Sometimes people come in with the wrong impression. Like for private dining, you can bring your own bottles of alcohol but we have to charge corkage now. Some people send endless emails asking us to waive their fee but we have to be strict on things like that."
His advice to anyone looking to start their own thing? Focus on delivering a great product. "Be it a restaurant or supper club, you have to make sure the food is good. We've been in locations that aren't the most ideal but people will come if you give them a reason to."
Read more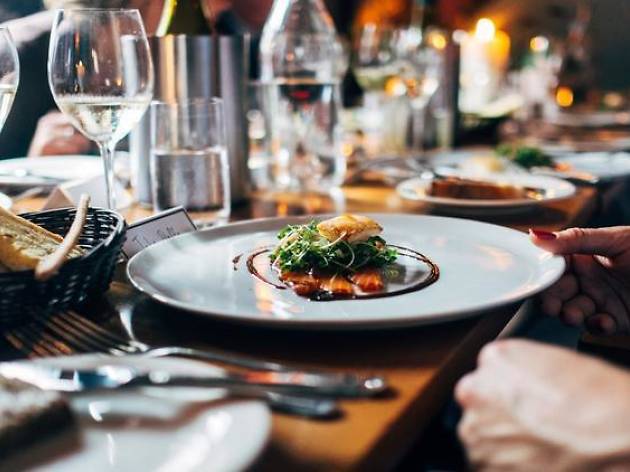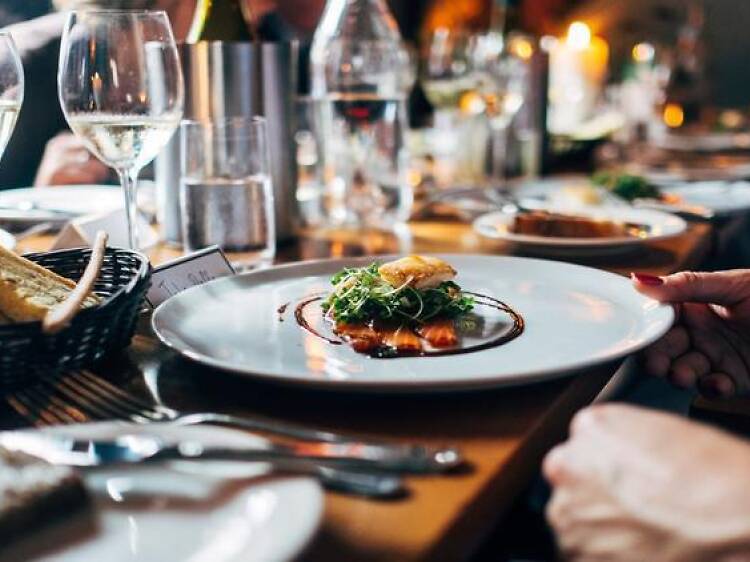 Restaurants, Contemporary Global