Heads up! We're working hard to be accurate – but these are unusual times, so please always check before heading out.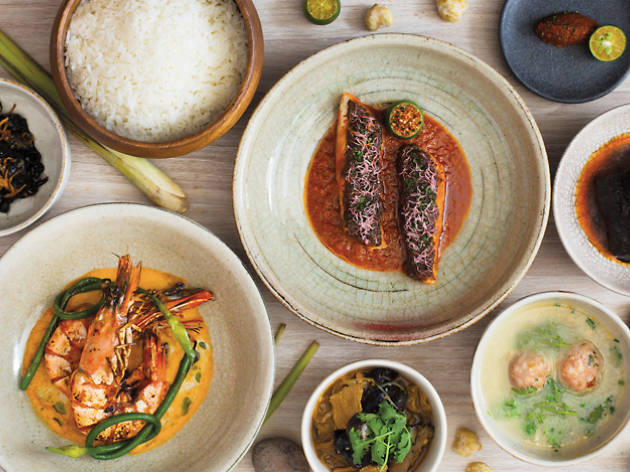 The best Peranakan restaurants in Singapore
We suss out Singapore's best Peranakan kitchens, and leave with bellies – and hearts – full
Private Nonya dining experiences in Singapore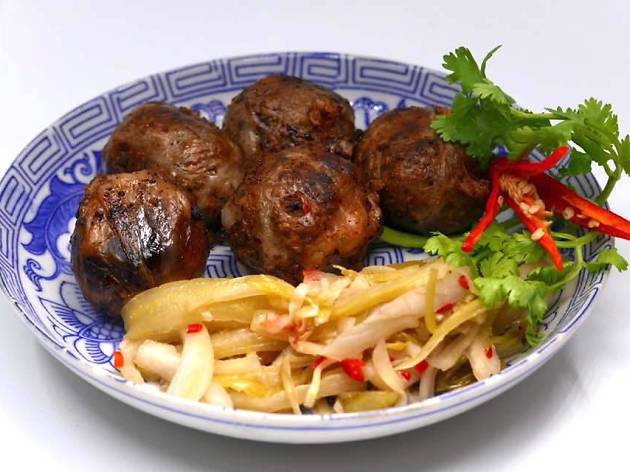 Nonya Bong Facebook
You might have to wait for over a month to dine at Nonya Bong, but your patience will be rewarded with the homely dishes prepared by Jeffrey Chia. The seasoned 68-year-old chef delights with uncommon recipes that are rarely found in restaurants. The hati babi bungkus, for instance, made up of minced pork and liver wrapped in pig's caul, is a favourite among diners.
Oh, how the tables have turned. Having spent the last 20 years reviewing restaurants around Singapore, food writer Annette Tan now prepares food for others to critique instead. But there's nothing negative to say about Fatfuku. Annette's Peranakan dishes of crispy mee siam, wagyu beef cheek rendang, and caramalised babi assam with sambal timun will surely impress.
In the day, makeup artist Tinoq Russell Goh helps celebrities like Contance Lau from Crazy Rich Asians stand out. And in his private kitchen, the Peranakan food that he prepares, with the help of his partner, commands the same attention. Expect a kampong-style feast of ngoh hiang and prawn noodles, flavoured using herbs and spices that Tinoq grows from the nearby community garden.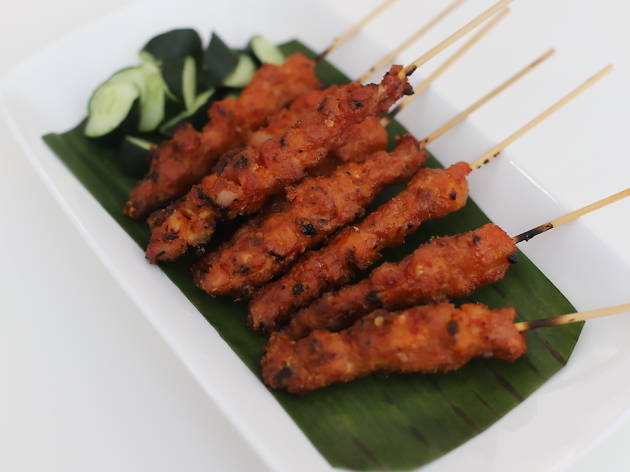 Raymond Leong has always been fascinated by Nonya food, so much so that after his retirement, he enrolled in a cooking school in Kuala Lumpur to learn all about the cuisine. 74 different recipes to be exact. When you do visit The Ampang Kitchen, just ask the welcoming host and he will be happy to share more about his Penang-style Peranakan food as you chow down on his satay bohong and ayam buah keluak.
Five essential ingredients of Peranakan cuisine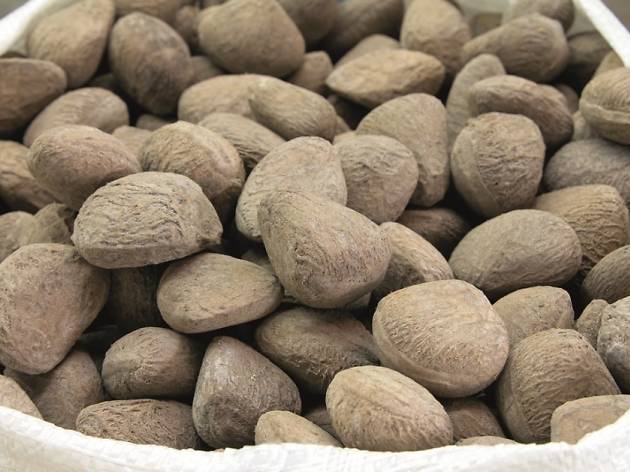 Photo: Jit Lim
It's deadly with hydrogen cyanide – until someone with an (incredibly) bright idea came up with a way to make it edible: boil the seed, bury it in a mix of ash and soil, then leave it to ferment for 40 days. You would think its name, which translates to 'the fruit that nauseates' in Bahasa, is enough warning to stay away, but this blackened, earthy nut – usually cooked with pork or chicken – has pretty much become the de facto poster ingredient for the cuisine.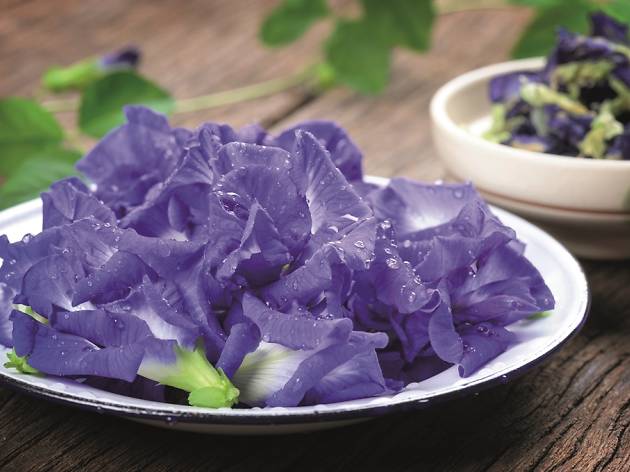 Photo: Norasit Kaewsai
Used as a food dye, cooks boil blue pea blossoms and sprinkle streaks of this shade of azure over glutinous rice dishes like kueh salat and Nyonya chang.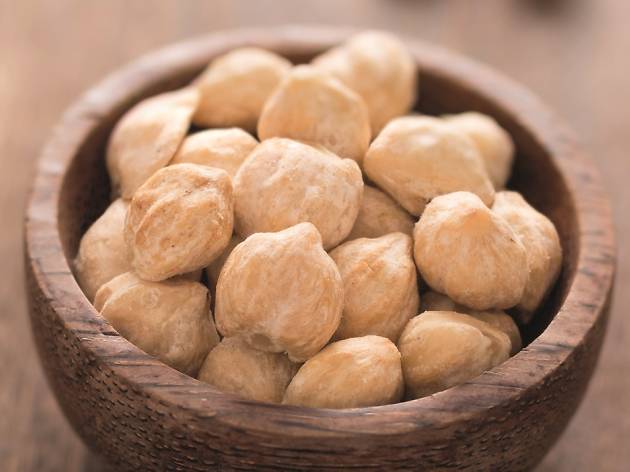 Photo: zkruger
Nyonya cooks were using candlenuts as a thickener even before this current fad of nut butters came along. Ground up with rempah and cooked – essential, otherwise you'll find yourself down with a bad case of the runs – you'll find this in chicken curries and good rempah-based chap chyes.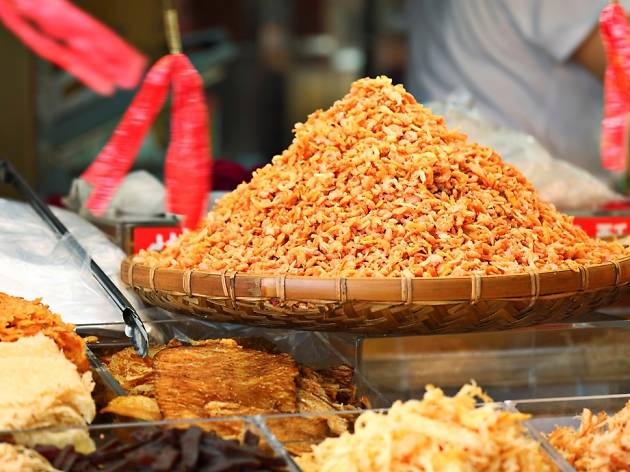 Photo: Leung Cho Pan
The smell of mortar and pestle-flattened dried shrimp on a hot, oiled wok can best be described as the embodiment of salt. Like its smell, the ingredient (also known as hae bi) can complement a veggie fry-up, or hold its own with chilli.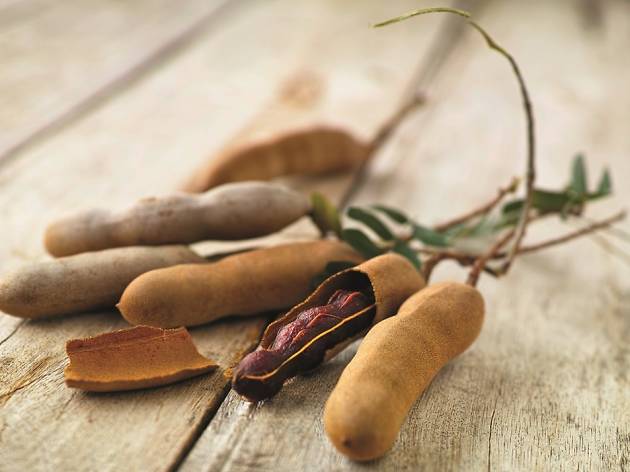 Extracted from the bulbous pods of the tamarind tree by boiling, the tart juice is a vital part of the Peranakan diet in seafood curries, fried with prawns and, yup, in Penang assam laksa.
Curious about Peranakan culture?