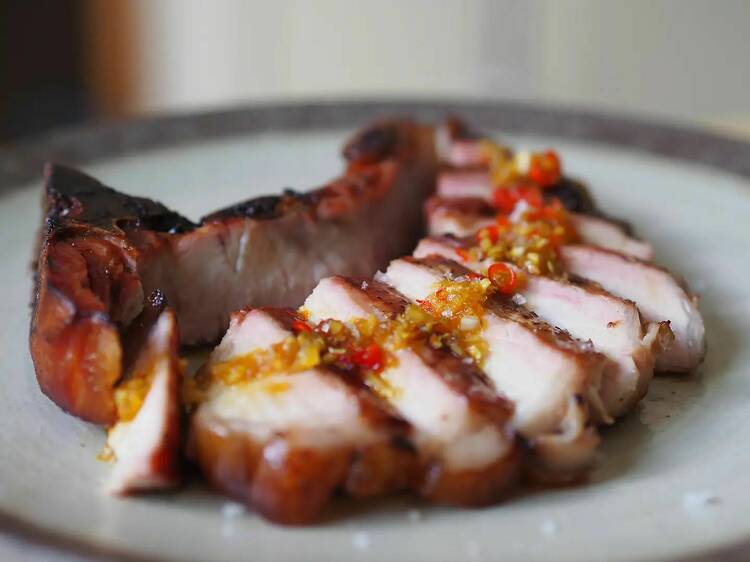 Photograph: The Humble Pit
True to its name, The Humble Pit serves up simple fare that's cooked over the hot flames of a no-frills BBQ grill. And it's all done on the roof terrace of a family home in Kovan.
HOW IT'S LIKE Ultimately, the menu's up to the whims of chef Eugene Sito – but whatever it is, there'll be open flames involved. At a cursory glance, it looks like he cooks up a storm for each dinner. Dishes are kept classic but with a hint of personal touch, with the likes of Sichuan saliva chicken, shoyu koji cured pork chop, and grilled Korean squid that's brushed with reduced dashi. The same goes for his desserts, like his smoked Vietnamese dark chocolate ice cream.
HOW TO BOOK The Humble Pit has a waitlist that spans a year, and they accept bookings up to groups of eight, with a minimum of four people. Dinner starts from $110/person with a $30 deposit at the time of booking. He typically holds these dinners on weekends since he spends his Mondays to Fridays working at his dad's automation company. You can make your booking here through an online form.