The best private home dining experiences in Singapore
Gather your friends and savour a home-cooked meal at these private dining kitchens in Singapore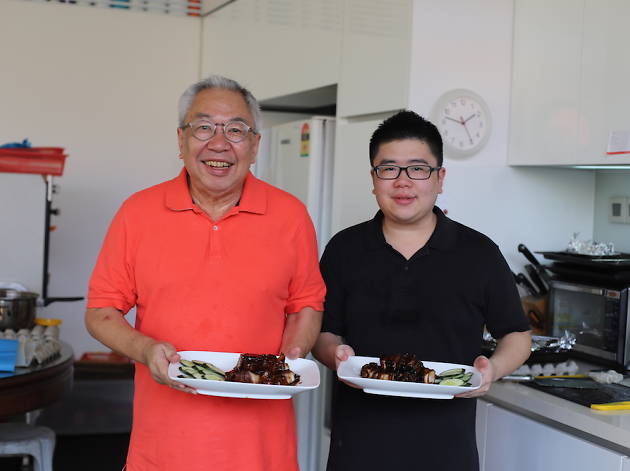 Private home dining is all the rage in Singapore these days. Stepping into a stranger's apartment for dinner might sound a little crazy, but that risk is well rewarded at these intimate dining rooms. Gather a group of friends – or make some new ones – around the table and let these home chefs share their passion for cooking with you.
RECOMMENDED Unique catering options in Singapore
Run by chef Gan Ming Kiat – who's cooked at the likes of Japanese restaurant, Goto, one-Michelin-starred Candlenut and the Singapore High Commission in Australia – The Mustard Seed Pop Up is a weekend social kitchen that's fully booked till October. Gan prepares eight courses($85), which usually includes his star dishes of deep-fried turmeric frog legs and his take on Japanese oden meets yong tau foo. The omakase meal is full of pleasant surprises that blend his Singaporean heritage with his Japanese training.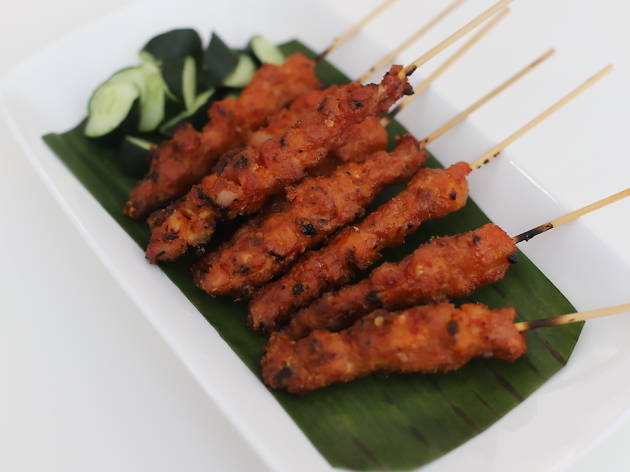 You won't find a more welcoming host than Raymond Leong, who's happy to sit down and share more about Penang-style Peranakan food. The 72-year-old is Cantonese, but has always been intrigued by Nyonya food. After he retired, he embarked on an intensive cooking course at a small school in Kuala Lumpur. There, he learnt 74 recipes, which he still practises by catering for lunch and dinner parties.
Fashion stylist and makeup artist by day, Tinoq Russell-Goh has worked with the likes of Constance Lau from Crazy Rich Asians. But come dinner time, he prepares a kampong-style spread inspired by the memories of his childhood. Expect a feast (from $100) of ngoh hiang, prawn noodles and other scrumptious Peranakan dishes served family style.
Email tinoqrusselgoh@gmail.com for more details.
It's not every day you get to sample dishes prepared by one of the city's top food writers. Annette Tan has been reviewing restaurants for over 20 years and has now turned the tables by opening up her dishes to public criticism. Not that there's anything negative to say, Annette's Peranakan plates of crispy mee siam and wagyu beef cheek rendang have even the pickiest eater reaching out for more. Just make sure you come hungry as $95 per person gets you seven dishes best shared between five others.
Shen Tan is no stranger to Singapore's food scene, helming the kitchens of Wok & Barrel, Ujong and Revolution Coffee in the past. But the queen of nasi lemak has since taken a break from the biz so you need to book a table atOwnself Make Chef for a taste of her cooking. She regularly posts sneak peeks of upcoming dinners on her Facebook page. Past dinner themes include Aporkalypse ($99), a ten-course meal centred around the hog.
Be prepared to wait if you want to dine at Lucky House. Reservations have to be made at least three months in advance even though chef Sam Wong is able to accommodate 10 people in his art room and 16 in the vintage room. Priced at $80, the Cantonese meal features comforting signatures like roast duck that's marinated for two days and roasted over charcoal fire as well as a crayfish omelette packed with generous lumps of seafood.
Ng Swee Hiah is one of a kind. The 75-year-old spends her retirement days entertaining both tourists and locals that book a meal or cooking class ($99) through Airbnb Experiences. She makes duck egg kaya from scratch, a rare treat, and other classics like laksa and mee siam. She aims to bring the kampong spirit back to Singapore and leaves her gates unlocked – all are welcomed to walk in and explore.
Tok panjang at Lynnette's Kitchen where a Peranakan feast awaits. The SSO violinist and Cultural Medallion recipient's elegantly decorated living room can comfortably fit 16 guests, although you only need to find seven other friends to dine here. Dinners start from $100 per person, which gets you five sharing plates and one dessert. If you ask nicely enough, she might play the violin for you too.
Bibik bouillabaisse, buah keluak bruschetta, smoked duck pie tee, nasi ulam onigiri... the list of fusion finds at The Modern Bibik goes on. Inventive home cook Angeline Neo takes her grandmother's traditional rempah recipes and turns them into dishes you won't find in any restaurant on the island. Neo's apartment offers a stunning view as you chow down on her 10-course dinner ($128).
Founded by actress Nikki Muller and bar owner Celina Tan, Intimate Suppers blends food and drinks with music and entertainment. Each party is themed –think Tribute to Shakespeare and Retro Night – and no two are exactly alike. Don your best outfit and mingle with other partygoers or book out the space for a private event of your own. Meals are priced from $90 and there's a minimum of eight and maximum of 16 diners per supper. Time to get cosy.