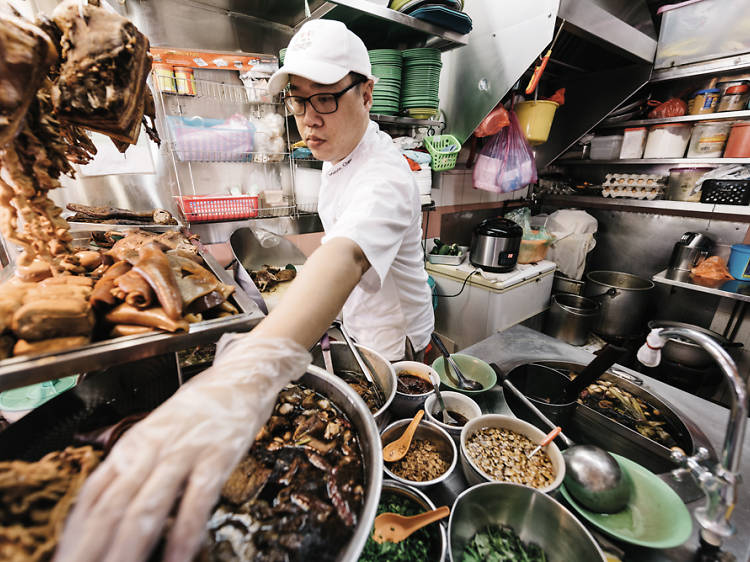 Melvin Chew, 38

My father had been running this stall for over 30 years, and I took over when he passed away around 2014. Before that, I worked in a garage, filing accident claims for about four to five years.

I started helping out at the stall when I was about ten. I washed the dishes, served customers, and by the time I was 12, I could slice a whole duck. I was also a problem child – I was expelled from school at 13.

I wanted to take over our family business years ago, but my parents discouraged me from being a hawker. It's a tough job – long hours, no downtime, cleaning out duck intestines. But I've adapted to the environment.

The hawker food scene is definitely dying. Youngsters don't want to be hawkers, especially for traditional dishes like char kway teow. They don't even teach culinary school students how to cook such food anymore.

More than half of my regular customers have passed away from old age, so to keep up, I knew I needed to create something new. For this Bento Combo Jumbo set, I based it on presentation to appeal to today's Instagrammers.
If given the choice, I'd still be in this business. There's a passion in me to continue my family's legacy.

DISH TO TRY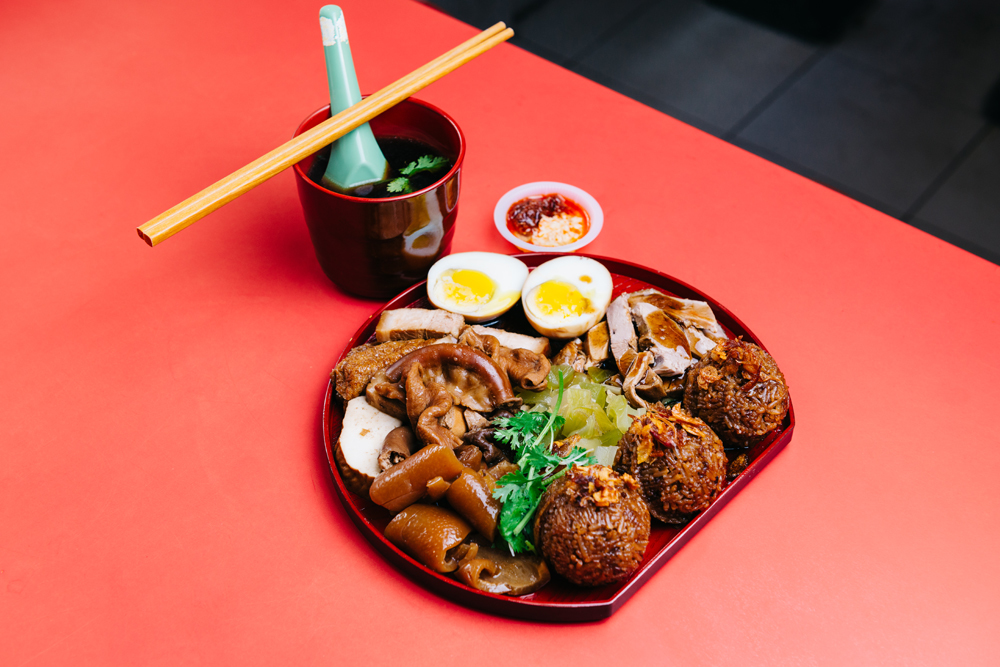 The Bento Combo Jumbo Set's ($8) a generous, Instagram-worthy platter of yam rice balls with kway chap, pork belly, tau kwa, tau pok, cucumber chunks, radish, kiam chye and, rather than a hard-boiled one, an onsen egg.