Lim Wee Huat, 63

My father had a pushcart just outside this hawker centre on Sam Leong Road in the '60s. Once he moved into Berseh Food Centre, I took over the business – that was after I finished my National Service, about four decades ago. I've always loved cooking so I was happy to do it and let him retire.

When I first took over, business was very slow because people didn't know I was here. But I persevered and even tweaked the recipe to make it better. Of course, it's a secret so I can't tell you what I did.

We're one of the few stalls in Singapore that has a soup version of orh luak so we get a lot of curious youngsters who order it to try. It's a very traditional way of cooking orh luak, made by adding more water to the starch. And it's good for old people who find it hard to chew.
Maybe in a few years, I'll sell my recipe like those other hawkers. We don't have a lot of savings, so retirement is a struggle. I'm getting old and I don't know how much longer I can stay in the kitchen.

TRY THE fried oyster ($5-$10)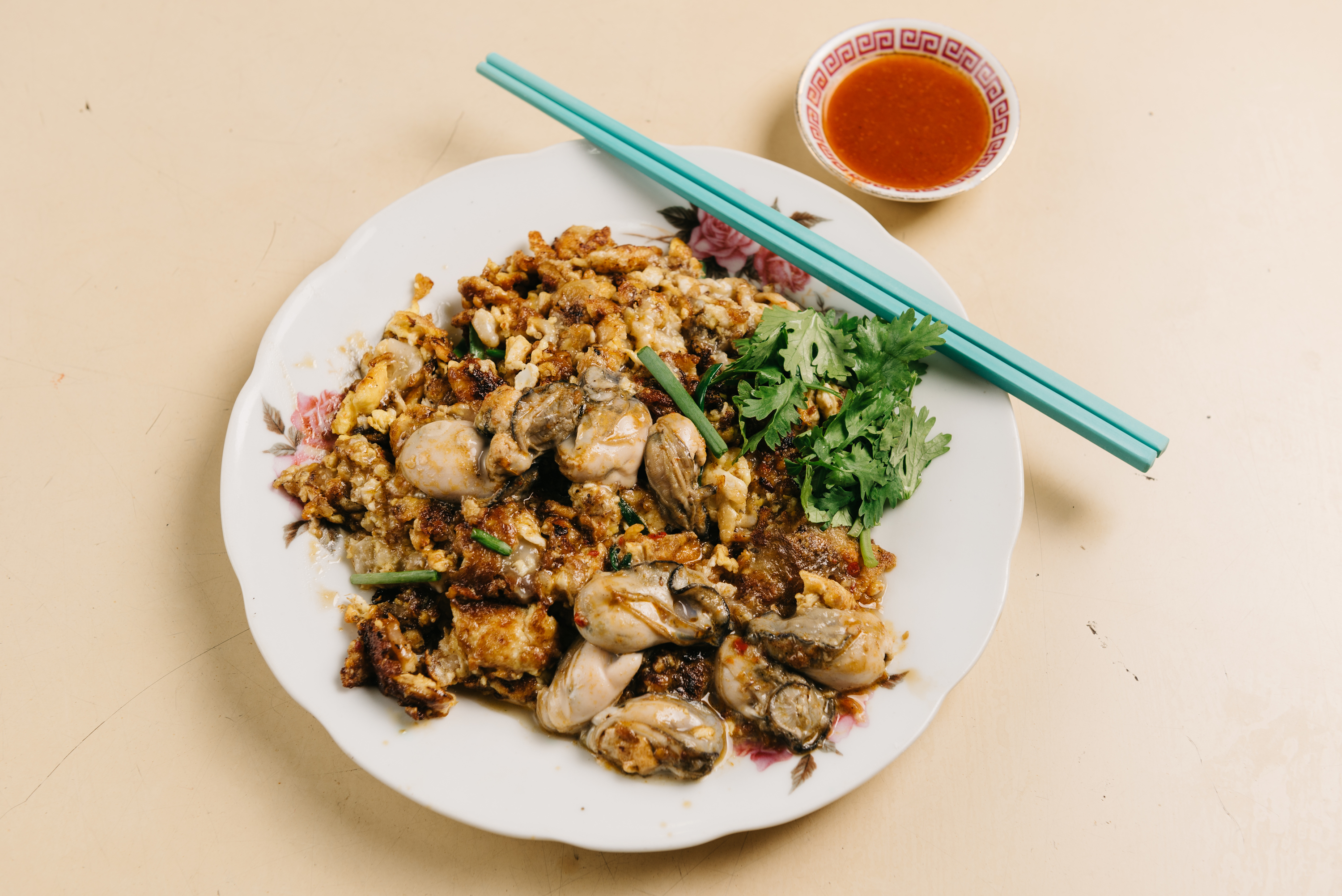 While most places are heavy on the starch and less generous with the eggs, Lim's orh luak finds the right balance. Each plate of crispy fried egg intermingled with chewy pieces of starch and fleshy oysters is served on a hand-painted porcelain plate, some as old as the shop.