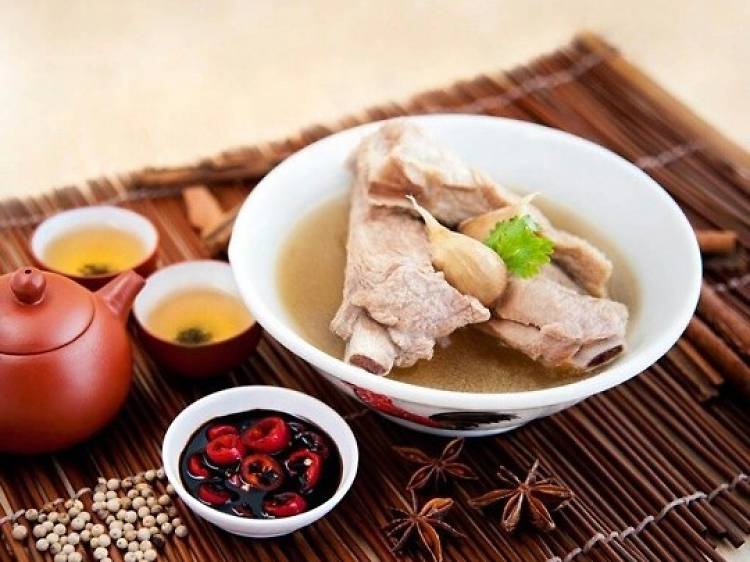 We know, we know, Song Fa is a touristy option that doesn't make us love them any less. It serves the Teochew style of bak kut teh, which is made from boiling pork bones with garlic and pepper. This isn't to be confused with the Hokkien style, which is darker and includes a variety of Chinese herbs.
Song Fa's peppery bowls of pork rib soup are some of the best in town and we're happy to ask the aunties to jia tang (add soup) even on a scorcher of a day. Have your bak kut teh with a range of sides including steamed groundnuts, vegetables coated in oyster sauce or pork trotters stewed in a herbal gravy.
Song Fa Bak Kut Teh is available on delivery apps such as Foodpanda, Grab and Deliveroo.