Uniquely Singaporean dishes that originated on our island
Including, but not limited to, chilli crab. By Priyanka Agarwal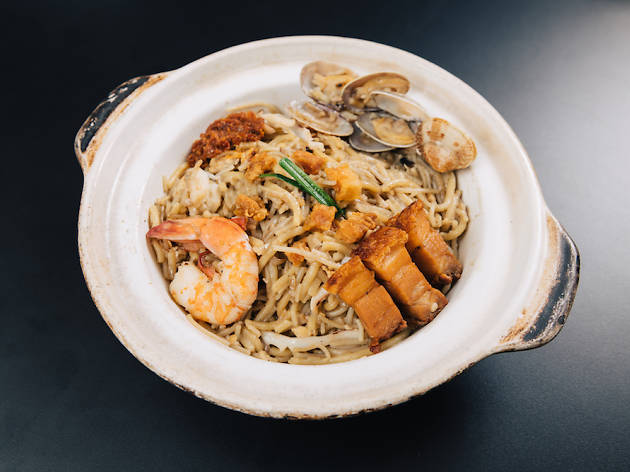 Food in Singapore is a delicious mishmash of the cuisines and cultures of its varied inhabitants. Chinese and Indian food rub shoulders with Malay, Peranakan and Eurasian dishes – and French, Mexican and Italian... The list goes on. While most of Singapore's signature dishes were brought to the country by its immigrants, there are a few that originated here. Traditional foods, hawker favourites or fusion versions of classic dishes – these dishes are uniquely Singaporean and incredibly delicious.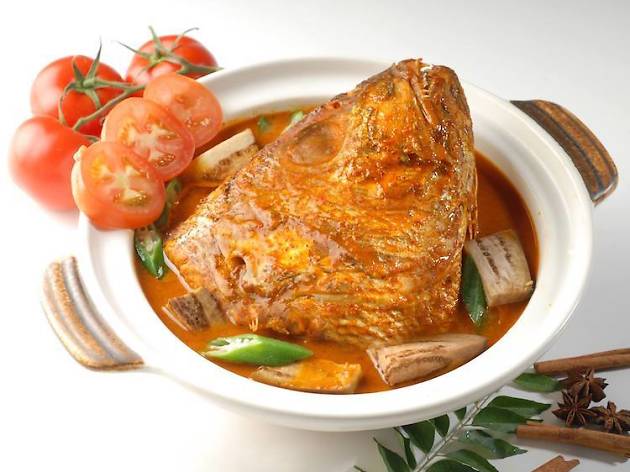 At Samy's Curry
Serving the whole head of the angolii (sea bream) fish with vegetables in a spicy, curry gravy, was rumoured to have been brought to Singapore by South Indian immigrants and modified to suit local tastes. The spicy curry ($22 onwards) with a tamarind-spiced gravy and vegetables like okra, eggplants and tomatoes forms the backbone of Dempsey Hill institution, Samy's Curry and most diners are tucking into it family-style, sopping up the curry with mounds of rice. Seasoned curry-heads will fight over who gets to eat the fish's eye, but the tender cheek meat is really the best part. You really can't go wrong with Indian food.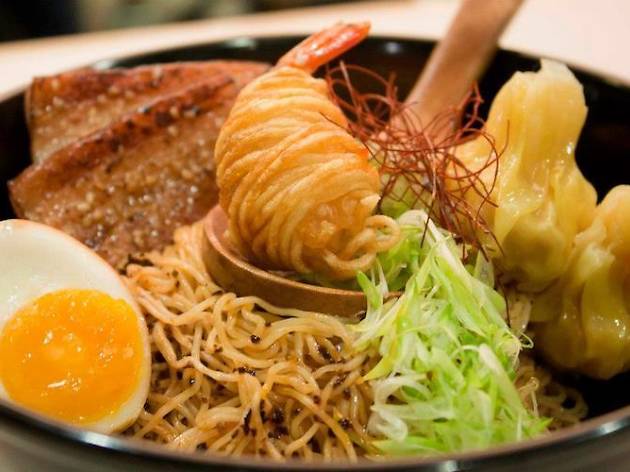 At A Noodle Story
Among the myriad noodle dishes available on our island, here is one that is 100% homegrown. A Noodle Story at Amoy Street Food Centre has won numerous accolades for the bowl of noodles where each component is well done and comes together winningly. Egg noodles (tossed in a soy, kelp and prawn sauce) sous-vide char siew, pork, prawn wontons, onsen tamago and a crispy potato-wrapped prawn, all this for $7 onwards. Five years on, queues have not waned.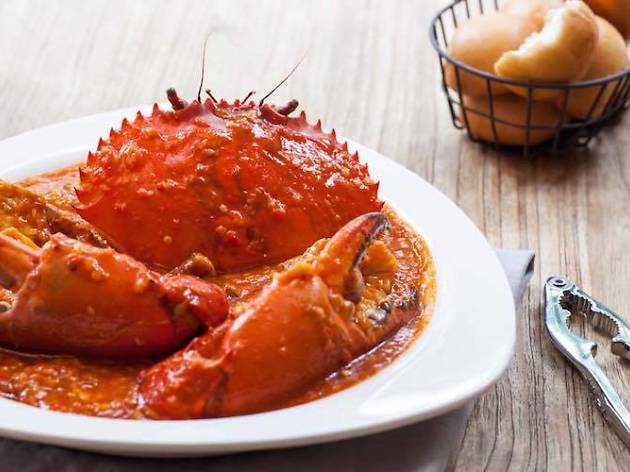 At Red House Seafood
Regarded as Singapore's national dish, and loved by tourists and locals alike, any cze char eatery worth its salt serves a version of the chilli crab, and every foodie has their 'go to' spot. We prefer to have ours in the air-conditioned comfort of Red House Seafood. They use sustainably-sourced Sri Lankan mud crabs, and their sauce is low on spice, sweet, unctuous and rich. All the better when you sop it up with deep-fried mantou.
At Nam Sing Hokkien Fried Mee
The gravy noodle dish may have been brought to Singapore by Hokkien immigrants, but has evolved into something uniquely Singaporean for its recipe of two kinds of noodles, pork and prawn gravy, assorted seafood, a dollop of sambal and a splash of calamansi. Unlike other Hokkien mee places that are heavy on the zhap, Nam Sing keeps things on the dry side, using thin instead of thick bee hoon. Despite not being drenched in sauce, every strand of noodle absorbs the rich umami of the seafood broth it's cooked in. We couldn't help ourselves and finished the whole plate, even though we ordered the upsized $8 version.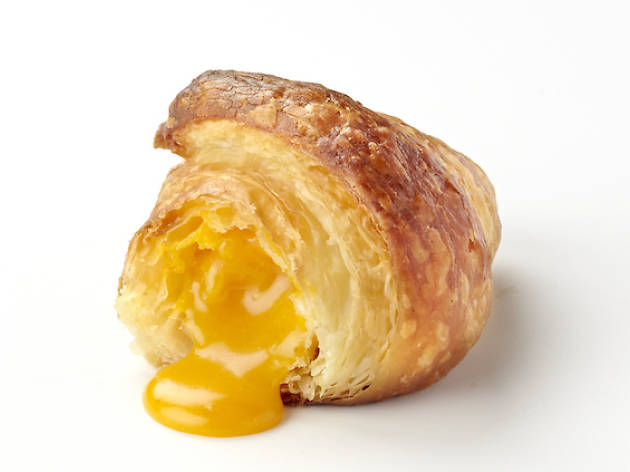 At BreadTalk
Singapore loves their salted egg, it can be found in everything from ice-cream to a coating for fried fish skin (we rank the best ones here). The most queued for, and Instagrammed salted egg treat though would have to be the croissants. There was a time when every cafe on every corner was selling these, but now that the hype has cooled, you could try the bite-sized Golden Lava Croissants at good ol' BreadTalk. Crispy, with a sweet custard-like salted egg filling and only $1 each.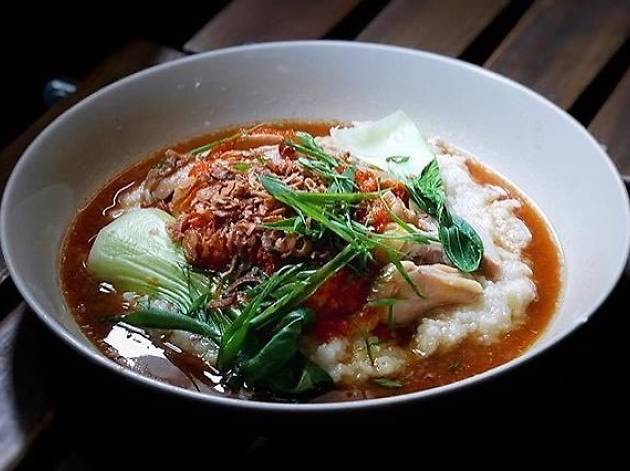 At Stateland Café
Even though it's one of Singapore's definitive hawker dishes, we cannot claim to have invented chicken rice, and similar versions can be found in Malaysia, Thailand and can trace its roots to China. Interesting chicken rice offshoots, and fusion dishes have been invented all over Singapore though. One that matches the original in terms of flavour and satisfaction is Stateland Cafe's Hainanese chicken rice risotto ($22). The soupy, ginger-laced risotto, the piquant chilli, the tender chicken and the crunchy vegetables and fried onions all work together. It's as though we ordered the most delicious chicken rice set, mixed it all up in a bowl (chilli, and all) and tucked in.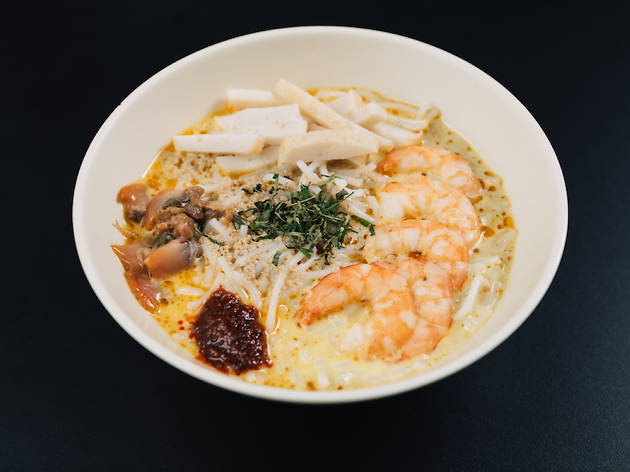 Photo: Ahmad Iskandar Photography
At Janggut Laksa
Travel around the region and several countries serve their own versions of laksa. Singapore's style is a coconut-rich, sambal-laced lemak broth with thick white bee hoon, prawns, fish cake, beancurd puffs and crushed daun kesom (laksa leaves). Soupy, rich and addictive, Janggut Laksa (who claim to be one of the forerunners of this Katong-style Singapore laksa) serve a slurp-worthy bowl that will only set you back $5.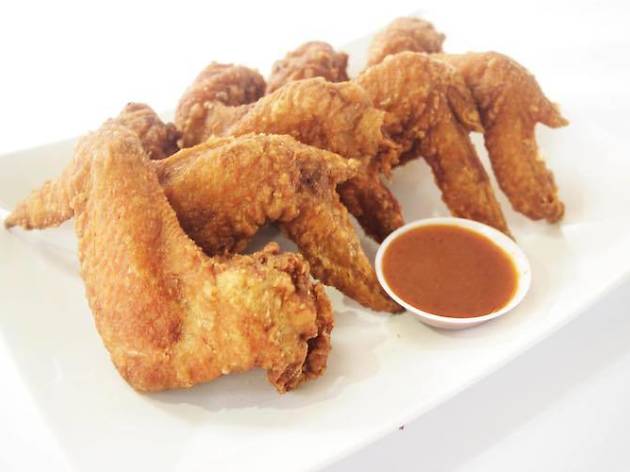 At Eng Kee Chicken Wings
What is uniquely Singaporean about fried chicken? On our island, we like our chicken marinated in a pungent prawn paste, and coated with a thin, crispy batter and deep-fried to perfection. Each wing or drumlet's casing should shatter at first bite, and reveal the juiciest, umami-laden chicken. And it does, at Eng Kee Chicken Wings at Commonwealth Drive. Theirs are still fried the traditional way – in a massive wok, and usually to order.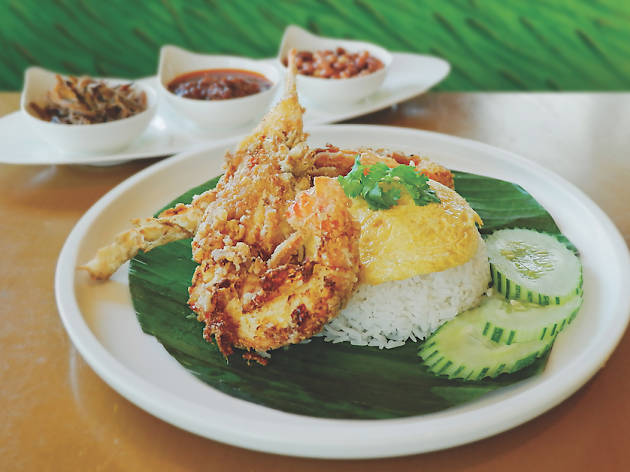 At Town Restaurant
We may not have invented the nasi lemak, but we have definitely classed it up. Usually served with a fried chicken wing, at The Fullerton Hotel's Town Restaurant, the coconut rice dish is served alongside a whole deep-fried lobster that had been marinated with chilli, sugar and pepper. The rice is decadently rich with coconut and fragrant with a hint of pandan, and the accompanying chilli, peanuts and ikan billis are all spot on, but the succulent fried lobster is really the main draw. Tucking into this within the confines of a gazetted national monument, turned ultra-luxury hotel, only adds to the experience.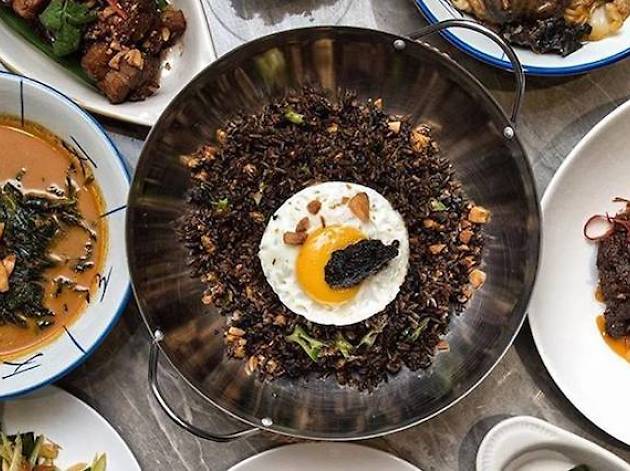 At Folklore
It's no surprise that a dish out of local food champion, chef Damian D'Silva's, repertoire made this list. His buah keluak fried rice first made an appearance at his Joo Chiat gastrobar, Immigrants (which has since closed down), and a more refined version is now available at Folklore (for $22). The rice is fried with the aromatic black nut paste, minced pork, sambal and a greasy fried egg – flavours are explosive, umami and it's a great way to introduce to newbies to the flavours of buah keluak. Here are more Peranakan restaurants to check out after.
At Springleaf Prata Place
Marrying two much-loved-in-Singapore dishes (eggs Benedict and good ol' prata) Springleaf Prata Place's Plaster Blaster ($5) is a Benedict-style poached egg on ham, that is served on a deliciously greasy prata and then doused in Hollandaise sauce. Available whenever the craving strikes (from 8am to midnight) at any one of their three outlets.
More to explore