What to eat at the Geylang Serai Ramadan Bazaar
It's an annual affair of street food, both traditional and modern at the Ramadan Bazaar in Geylang Serai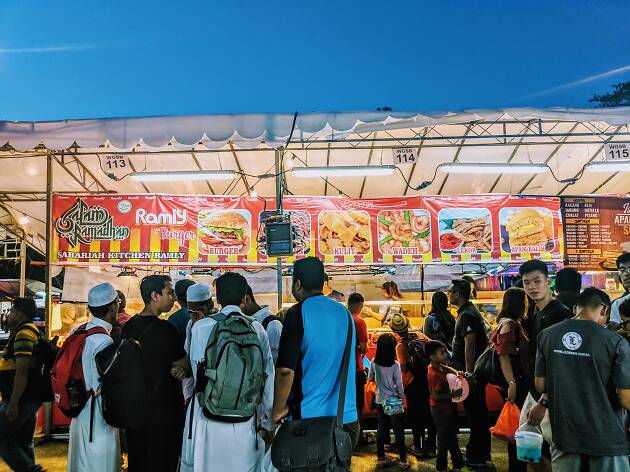 The month of Ramadan is also also a special one for practising Muslims as it is also a period of reflection and introspection. But the holy month doesn't exclude as well. Every year, the annual Geylang Serai Ramadan Bazaar returns. Check out the vibrant light installations along the street, shop clothes for Hari Raya Aidilfitri, and most importantly, sample the variety of street snacks – both traditional and modern – at the market. Each year, we've seen new trends come and go and this year is no different. Think drinks made from White Rabbit candy and more than one lobster dish.
RECOMMENDED: The best halal restaurants and cafés in Singapore and best nasi padang restaurants and stalls in Singapore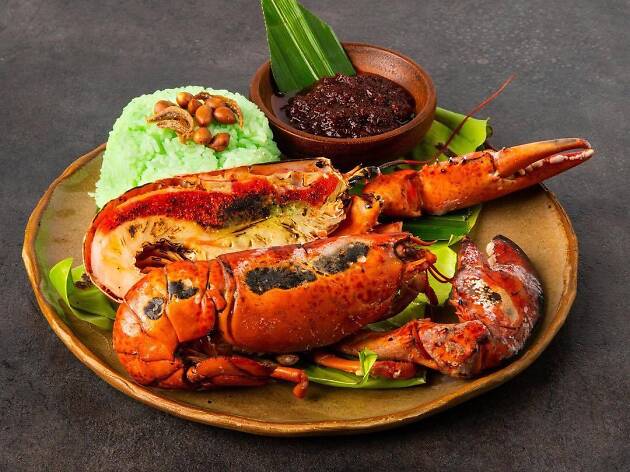 FROM Lobster Bro
Takeaway kiosk Beef Bro created a buzz in the Geylang bazaar scene with its scorched Mentaiko beef cubes last year and the team returns to Geylang Serai with a new concept, Lobster Bro this time. Though on the pricier side, you can get a hearty plate of grilled lobster with green nasi lemak ($22.90) or enjoy flame-grilled black pepper or garlic butter lobsters ($20) on its own.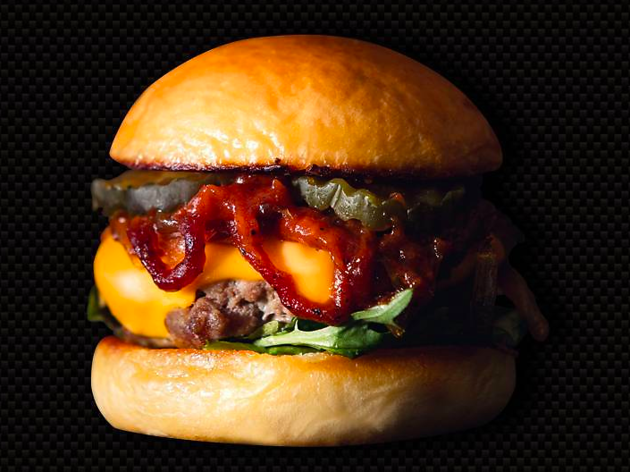 The American Cheese slider
FROM 21 Sliders
What we like about sliders is that you can easily polish off a couple of buns without making a mess. 21 Sliders know that just one is not enough, which is why it is best to buy four sliders at once for value. Stick to the classic cheeseburger ($4.50 each, $16 for 4) or venture into the Impossible with the range of non-meat options. The sliders are assembled after your order is placed so your buns are fresh and hot.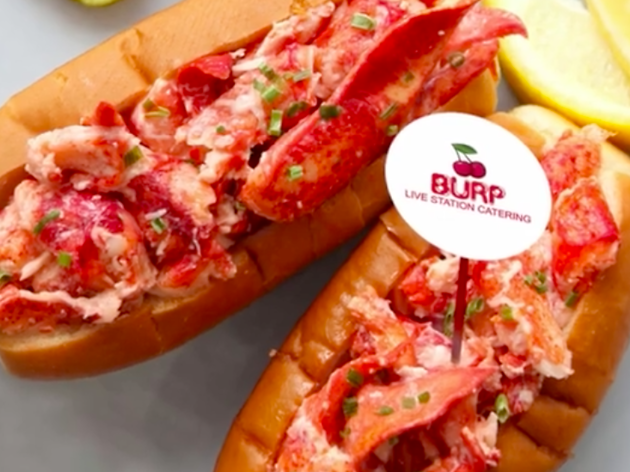 FROM Burp Live Catering Station
Lobster's the trend this year at the Geylang Bazaar as another lobster-based dish makes waves. You'll notice the stall right away because Ikhsan Fandi (footballer Fandi Ahmad's son) is on every poster and promotional material of the store proclaiming that it is his favourite lobster roll – strange but true. The roll itself is a little pricey ($12 or $19) and a little forgettable but trends are trends and judging from the queues, it will some time till the hype dies down.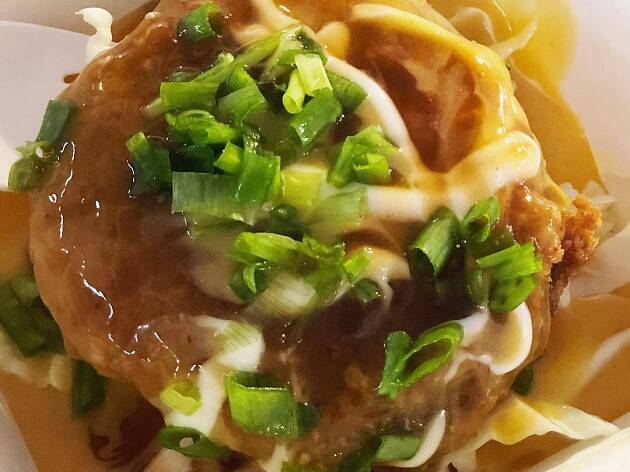 FROM Mad Bros SG
Drenched-in-cheese everything is anyone's idea of bazaar food and the Mad Bros definitely delivers. Order from three choices for your base – tempura vegetables ($5.90), chicken katsu ($6.90) and beef patty ($7.90) and then watch as they drizzle generous amounts of cheese right before you dig in. It might not be the most original dish, but hey it's all about the experience.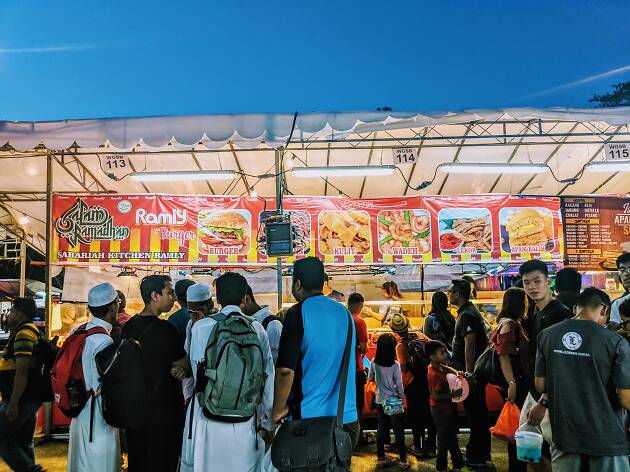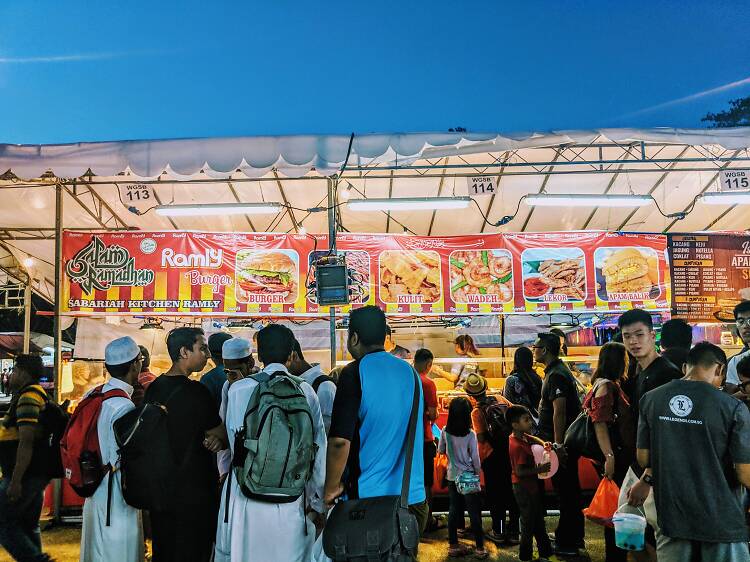 FROM various locations
The classics will always remain, and the good ol' Ramly burger is still a go-to at the bazaar. Besides the standard beef and chicken, you can find double patty options and even mixed patty combinations (if you request nicely). Of course every burger comes with an omelette and a medley of sauces, making this one a really messy meal.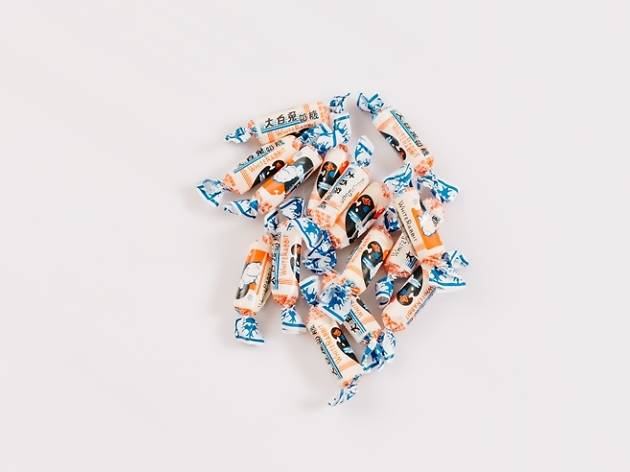 FROM Take A Bite
If you enjoyed those White Rabbit candies when you were young, you best make a trip to the Take A Bite stall where you can have some White Rabbit snacks. At the stall, sample the White Rabbit soft serve ($6.90) which is really vanilla ice cream with a White Rabbit sauce drizzled all over. The popular drink ($3.50) is made with fresh milk, condensed milk and White Rabbit candy.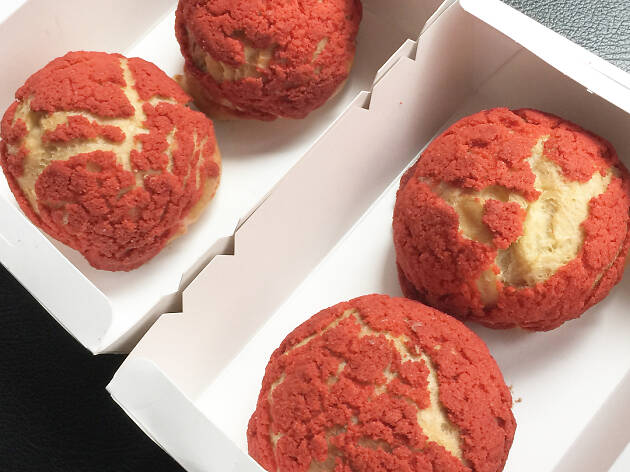 FROM Chulop!
What the heck are 'bombs'? From churros-making, the team at Chulop have also branched out to bring to the market their giant choux pastry puffs which they have called 'bombs' ($10 for two) that are filled with a rich Nutella cream.
Snack attack