The best make out spots in Singapore
The quietest spots in Singapore to get your tongue tangle on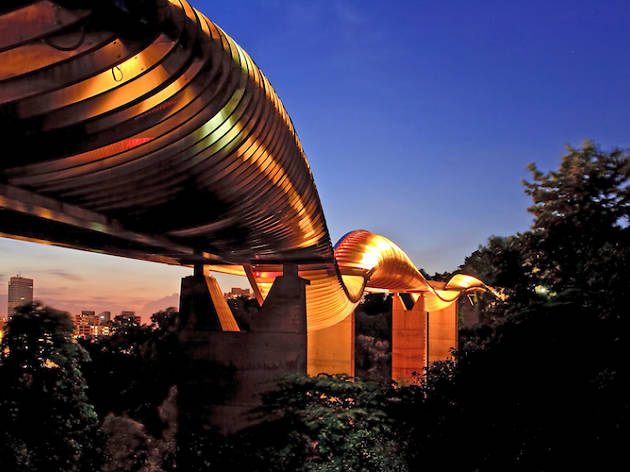 By

Michelle Ng and Natasha Hong
|
Rooftop of Bras Basah Complex
For a building that's smack in the middle of town, Bras Basah Complex is surprisingly sleepy. That's if you hike up to the rooftop (you gotta take the stairs) at night. You'll find yourself at the void deck-ish area of an ageing HDB estate, but head to the corner facing the National Library – there's a small playground there that we've honestly never seen being used by kids at night – and prying eyes can't find you.
231 Bain St.
Keppel Island Park
A waterside outlet of Prive and a posh marina fill one end of this private-but-accessible- to-the-public island, but the rest of Pulau Keppel is all lapping waves and green views of Sentosa. Bring a mat and park yourselves on the red-bricked boardwalks on the south side of the island, and fantasise about retiring on one of those yachts you see slicing through the water. Even if no one's by your side (aww…), it's worth a visit for some alone time.
Keppel Bay Vista.
Southernmost Point of Continental Asia
Yes, Sentosa's grand claims that those two wooden towers on a man-made island, off an island that's off the island off Malaysia, is literally the 'Southernmost Point of Continental Asia'. But let's not fuss over the details. What you're really interested in is that suspension bridge that she'll squeak her way across, and three floors on which to space yourself and the next couple out.
Palawan Beach, Sentosa.
The CTE tunnel overpass off Emerald Hill
Okay, this one's tough to get to. But we promise it's worth it. First, walk down Emerald Hill until you hit Clemenceau Avenue. Turn right. To your right, you'll see trees blocking your view of the CTE. You're now on the overpass. And there's a way to get to the edge of it, dangle your legs and watch the cars whiz by under you: scuttle to the rightmost edge of the clearing and find a small opening through. Warning: this can be pretty dangerous.
Clemenceau Ave North.
Fort Canning Park
For history buffs – or couples who really can't wait to canoodle after a bout of shopping on Orchard Road, the many nooks and crannies of Fort Canning are yours to conquer. Pick from one of the many park benches dotted around the hill top, find a quiet spot around old Black & Whites like the Old Married Soldier's Quarters, or have a grand time between the greying arches of the Fort Gate.
Fort Canning Park.
Orchard Central
Say what you will about Orchard Central's odd layout, that roof garden is a nice escape from the bustle of the city's consumer-crazy artery below. Besides the many sculptures to get inspiration from, the thick foliage flanking glass windows can provide cover even for the headiest of suck face.
Level 11 Orchard Central, 181 Orchard Rd.
Ann Siang Hill Park
After dinner and drinks at one of the bars along Amoy Street or Club Street, head to the semi-deserted Ann Siang Hill Park and park yourself behind some lush foliage. Be warned though: people do walk past from time to time in the evening but so it's best if you keep it PG.
Ann Siang Hill Park.
Jurong Hill
Bet you didn't know there's a hill in Jurong. But there is and come nightfall, it's (mostly) secluded. There's a park right at the top, creatively named Jurong Hill Park, and a look-out tower where you can get an aerial view of Jurong. In the day, you might bump into adventurous couple shooting their wedding photos but in the evening, you're all set. In case it isn't obvious enough, you'll need to drive up because it's not really accessible by public transport.
60 Jurong Hill.
Yishun Dam
Only accessible by car, Yishun Dam is a somewhat secluded yet somewhat popular spot when it's dark outside. Walk along the dam to the furthest spot (you might past by a few other couples hoping to get their share of quiet time together) and pray that no one else sits too close by. On clear nights, it's great for some stargazing too.
At the end of Yishun Ave 1.
Esplanade Roof Terrace
You'll be taking your chances with this one. On nights where there are performances at the Outdoor Theatre, you can forget about going to the rooftop of Esplanade. But on quiet nights, you might stand a chance – sit on the manicured lawns or find refuge under the small shade trees as you lock lips against the Marina Bay skyline.
1 Esplanade Dr.
Henderson Waves Bridge
At 36m above Henderson Road, this highest pedestrian bridge in Singapore guarantees you an escape from the hustle and bustle of traffic. The dimly lit structure has hidden recesses and shell-like ridges where you can hide away from other couples for your slice of privacy. Bonus: Because of its height, it does get windy at night which makes being outdoor in our humidity slightly bearable.
Henderson Rd.
Changi Beach Hut
Walk from the direction of Changi Boardwalk and you'll find a small wooden hut. You can stop there and get comfy or continue walking on where you'll find a patch of long grass to hide out in. Because it's the most eastern point in Singapore, you'll also catch a brilliant view of the sunrise.
Along Nicoll Dr and Changi Coast Rd.
In the privacy of your bedroom
When all else fails.
Other romantic spots to check out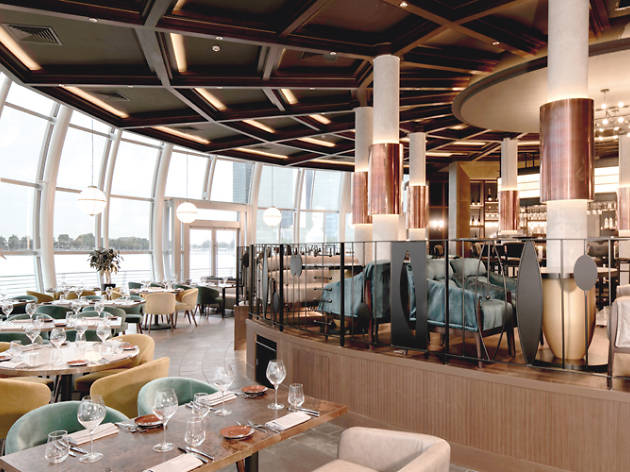 Whether you're planning for your first date, an anniversary or a regular date night out about town, here are our picks of the best value-for-money, romantically lit restaurants to wine and dine in Singapore.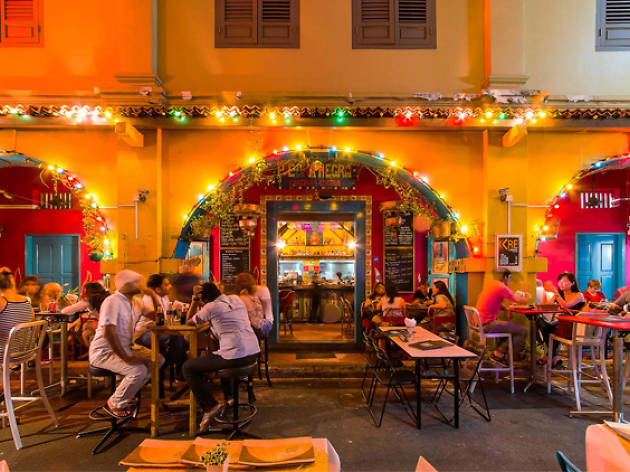 Can you ever sip your way into someone's heart? We can't say for sure, but these boozy spots around town might just do their bit to frame you in a totally-would-date vibe. (And the alcohol won't hurt, either.)