Find me a date: Jessica and Yun Zheng
These city kids ditched Tinder and let us play matchmaker. Here's a blow-by-blow account of their blind date...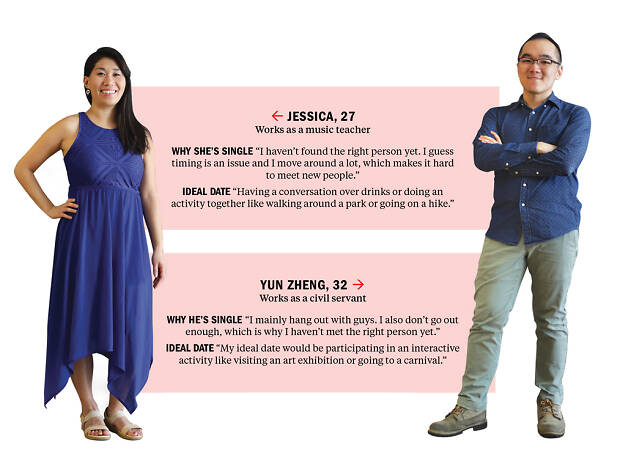 The date
Our daters had a meal at Porta.
First impression
Jessica: "He isn't someone I would typically go for, but he was nice. I was nervous because I didn't know what to expect."
Yun Zheng: "The first thing I noticed was her American accent. I had a feeling that she could carry a conversation, which is true."
Chemistry
Jessica: "We had a lot in common and talked about food, movies, travel, our backgrounds and growing up. It was easy to keep the conversation going."
Yun Zheng: "It was interesting to chat with her about all sorts of topics and I think we were quite friendly in general, but there was no spark for me."
Awkward Moment
Jessica: "It was really hard for me to pronounce his name at first. He was kind enough to say it a few times and even spelt it out for me, which made me feel embarrassed."
Yun Zheng: "It was only slightly awkward at the start when we were trying to find topics to talk about, but as the date went on, it was fine."
Afterwards
Jessica: "We ended up staying past dinner just talking for another hour. At the end of the night, we left as it was getting late and we both had work the next morning."
Yun Zheng: "We just sat at the restaurant and chatted for a while. But as we both had to work the next day, we left and walked to the MRT together."
Verdict
Jessica: ♥♥♥♥ "We had a really good conversation, but it felt more like talking to a friend than anything else."
Yun Zheng: ♥♥♥♥ "It's nice to talk to someone who has a different perspective. But I think it felt more like getting to know someone new."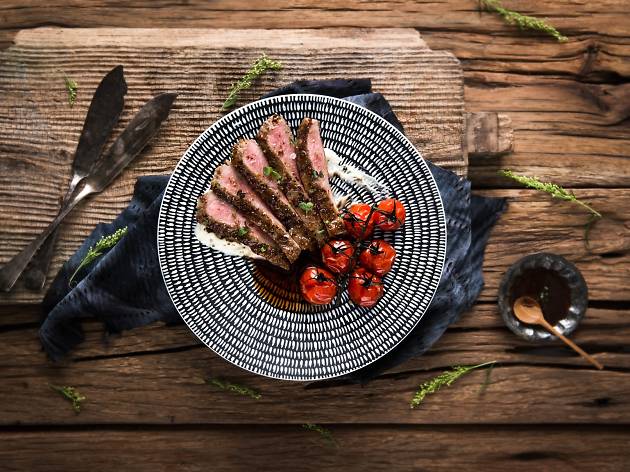 The atmosphere
"The restaurant felt quaint. The staff were attentive and any questions I had were explained clearly." – Yun Zheng
The food
"I had a Greek salad as an appetiser, pork for my main and a cherry chocolate cake for dessert, which were all excellent." – Jessica
The drinks
"I had a glass of prosecco, and he had a glass of red wine. They even had sparkling water and topped it up frequently." – Jessica