The best local online shopping sites
Avoid the crowds and bag a good buy – all without leaving your home or hotel room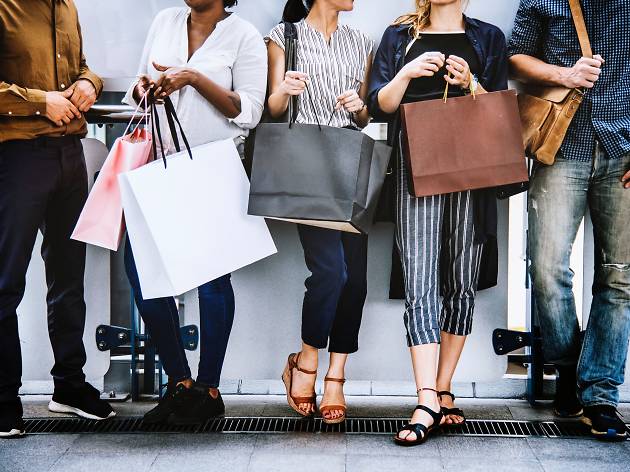 Singapore's answer to Asos.com, Zalora has an impressive roster of more than 100 labels, many of them local, including the likes of alldressedup, Nicholas and ELOHIM by SABRINAGOH. International brands include Ksubi and True Religion as well as an impressive range of shoes like Chinese trainer brands Feiyue and Shulong. Items are usually priced cheaper than in stores, delivery is free and everything comes with a 30-day return policy – so what are you waiting for?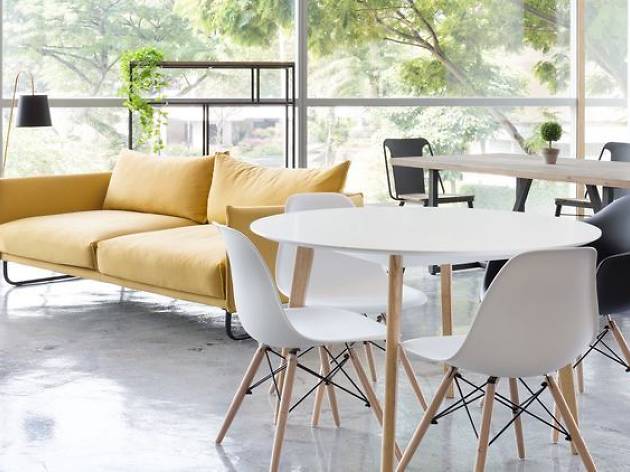 This unique, design-focused shop offers everything from home furnishings to stylish threads, funky accessories, kitchenware, cool gadgets, artisanal food items, and even limited edition art collectables for every member of the family. As Hipvan's co-founder Deborah Wee says, 'we are inspired by the classic VW camper van that was a cultural icon in the '60s – the van embodied uniqueness, colour and choosing your own path in life. So we focus on products that were borne out of a designer's inspiration and creativity.' HipVan highlights new brands and emerging designers on their newsletter each week, so be sure to sign up for their updates.
Guys, listen up. If shopping isn't your favourite thing or you simply can't spare the time, check out Tate & Tonic. The website provides a customised personal shopping service for men – all you have to do is fill out your style profile, size measurements and brand preferences online (their stylists will get in touch with you for follow-up questions), and they'll send a box chock full of new clothes, shoes and accessories right to your door. Brands carried include Tommy Hilfiger, Zara, Paul Smith, Fred Perry and River Island. If what you've ordered isn't to your liking after all, just send it all back free of charge – both shipping and returns are complimentary.
Previously known as Shoplastbusride, this budding local e-commerce site is garnering more attention. LBRLABEL has piqued the curiosity of onlookers with its newly revamped site due to their eclectic collection of clothes, from party to office wear. All at a click with your button. Cheap shipping fees is a big plus with normal local postage at $1.50 and registered tracking package at $3.80.
Not a stranger to the game, Kissablebella is highly established with strong following and recognition for their quality and products in the local scene. Known for their wide variety of clothes from their floral collection which is a local favourite to esoteric tops for those who wants a taste of the wild side, their clothes are tailored made to fit varying individuals. Click onto their website and delve into a world of floral dresses and unique clothing.
Run by two sisters, these budding entrepreneurs decide to open their own online shopping site to provide convenience for all individuals. With 'poise & passion' like Ohvola's moto, their clothing line is as such. From providing chic female workwear to trendy casual wears, it provides an eclectic collection of clothes. For those who want to try it on, make a trip down to their pop-up store for a day of shopping.
A familiar name in the retail industry, The Closet Lover has steadily gained recognition as e-commerce boomed. Making their ventures to Malaysia, these girls are bold and fierce when it comes to chasing their dreams. This inevitably translates to their impressive collection of clothing from chic minimalistic wear to casual floral dresses that are equally exclusive to them. They firmly encapsulate the essence of local favourite styles yet putting a spin to the collection making it uniquely theirs. Definitely a breath of fresh air to the retail industry.
A homegrown local brand, The Tinsel rack is one of the stronger players in the retail industry, having been around since 2012. With eclectic collections of varying styles, each piece tailored made to bring out the individuals charm and personality. TTR usually doesn't blindly follow current trends and instead sticks to feminine silhouettes and cutting that are evergreen and appeal to their customers. For those who are a little apprehensive about the fit, head on down to their physical store located at Orchard Gateway to try it for yourself just to be extra sure.
For the rulebreakers and risk-takers, Young Hungry Free is a local online store that has been breaking the norm since 2012. Featuring fashion pieces that are of feminine cuttings yet edgy style, YHF has created their very own style colour that is unique to them and can't be replicated. They have also since grown a loyal base of customers who love edgy and statement pieces but still would like it wearable for everyday fashion and even to the office.
Made only with quality materials and stylish designs, Modparade caters to the modern Singapore city girl with their eclectic designs that are effortlessly chic and easy to pull off. As one of the online stores that began in the pioneering era of online fashion stores, Modparade has grown tremendously since 2007 and has been shipping worldwide ever since.
From stylish fashion pieces and beauty products to home decorations and kitchen appliances, Shopee is your one-stop online shopping destination for everything and anything you'd ever want. Shopee often has flash deals on their site where a range of items goes on promotion with substantial discounts, such as a Mayer 2-in-1 blender and chopper for less than $35 and a Mi fitness smartwatch at 50% off. They even have separate categories titled China Marketplace, K-Market, and Taiwan Collection, if you choose to browse through and purchase country-specific items from China, Korea and Taiwan.
10 years and still going strong, Runway Bandits has been in the Singapore online shopping market ever since the first wave of online fashion stores started springing up. Runway Bandits has since honed their brand's style to focus on classic flattering silhouettes with timeless designs, while seamlessly
incorporating fashion trends. Launching their first brick-and-mortar store at the basement of Plaza Singapura in October 2017, you can now try on the pieces for yourself and get a feel of what the material is like and before you know it, you're on your way to cashing it out.
What first started as a small home-based online blog shop in 2005, has now transformed into the ultimate go-to shopping spot for all Asian women looking for fashionable classic pieces that are both wearable for work and play.
Love Bonito has stood the test of time and proven themselves as a household name in Singapore having opened their first flagship store at Somerset 313 back in October 2017. Their success comes from truly listening and understand what customers want. Tailored specifically for the Asian figures and body types, you can be sure that you'll find something that will satisfy the modern chic side of you.
Take your shopping offline