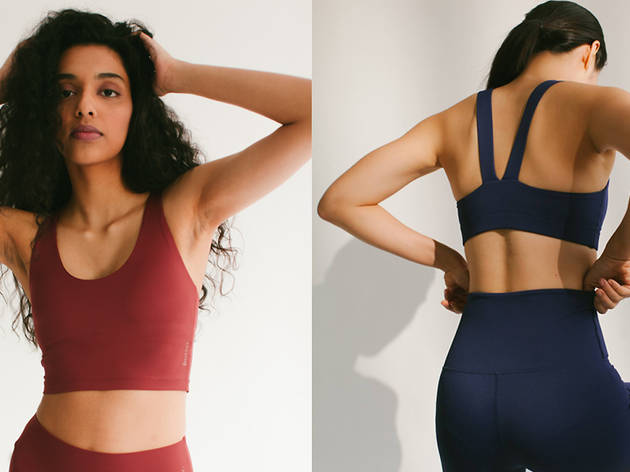 The best online shops for activewear and gym gear
Order quality activewear, footwear and accessories, as well as equipment at your fingertips
Wellness and fitness form a major part in staying healthy. And despite the temporary closure of gyms and fitness studios (although some have been given the green light to remain open), many are still looking forward to getting strong and fit by whatever means. Some take their intense cardio training to the park, others perform yoga in their living room.
But besides knowing where to go or what workout to do, you also need to be kitted out in the best activewear and footwear for both the ultimate comfort, performance, and style. And since occupancy in shopping malls is further reduced until June 13, shopping online seems like the next best alternative. And shopping in your comfy PJs is always a plus.
RECOMMENDED: The best gyms in Singapore with online workouts and the best parks in Singapore by neighbourhood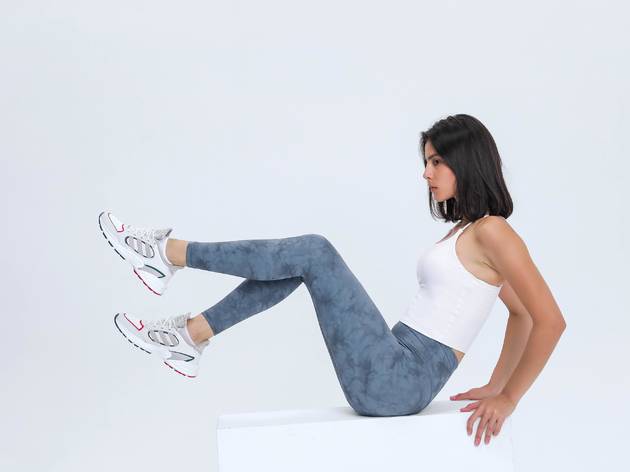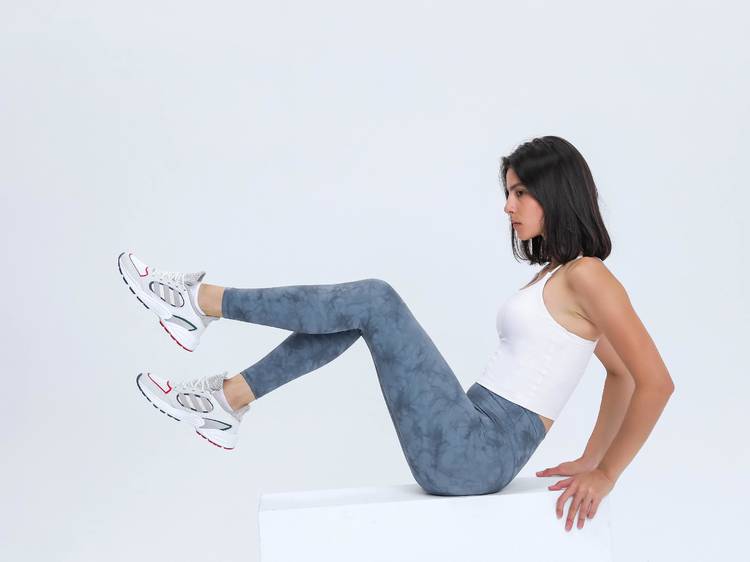 Photograph: Sparks Active
Not only will you look good in Sparks Active, but you'll also feel good as the label is also very much invested in giving back to the community. The brainchild of Sarabe Chan and Moe Thitsa, Sparks Active creates quality kits made from the soft and cotton-like Luxe-rib material and sustainable Tencel that are stylish and versatile sans the hefty price tag. You can find size-inclusive tights with pocket panels, tie-dye workout sets, comfy tanks, and even jackets and long-sleeved tops if you're looking for modest workout gear, on its online store. A part of the proceeds from each purchase is then donated to selected charities.
Read our interview with co-founder Sarabe Chan here.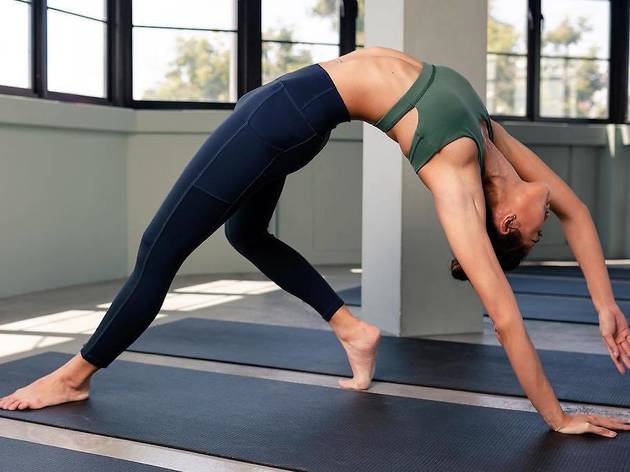 Photograph: Facebook/Kydra
Shop matching activewear for you and your gym buddy (aka housemate) from homegrown brand Kydra. Its first product – and bestseller – is a pair of men's flex shorts that's made with quick-drying water-repellant stretchable fabric, and built-in breathable tights, so you can go commando without any fear. Ladies, you don't even have to go FOMO – there's a women's version too. But for something different, add the Movement leggings to your shopping bag. It comes with deep pockets to fit loose change, your phone and more, so that you can pop out to the shop in between workouts with ease. Pair it with Kydra's range of sports bras and you've got a winning combo.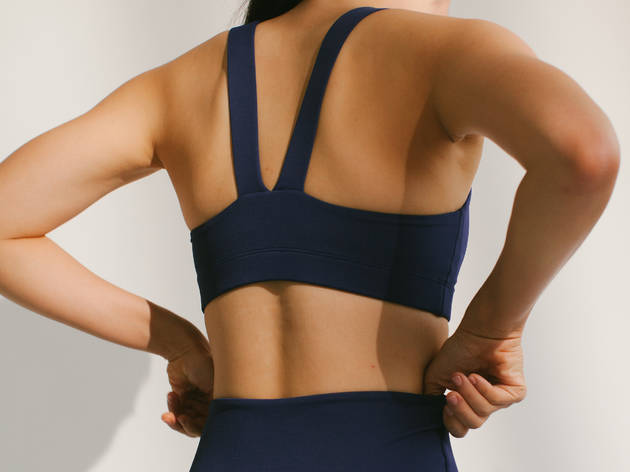 Photograph: Butter
On a mission to find functional yet comfortable activewear for all types of activities, Olivia Yiong and Tiffany Chng set out to create butter. Their matching athleisure sets look just as good for bike rides or a lazy brunch with some friends. butter. prides itself in limited edition colourways which, once sold out, do not get restocked. Their colours are inspired by food, too – with names like Sesame, Pistachio, Espresso and Taro.
Who says you can't look cute while sweating it out? Their current collection has two gorgeous colours – Blueberry Pie and Hot Sauce – in four different cuts. You can mix and match your set to suit the intensity of your workouts.
And in case you were wondering, it really does feel like butter on the skin.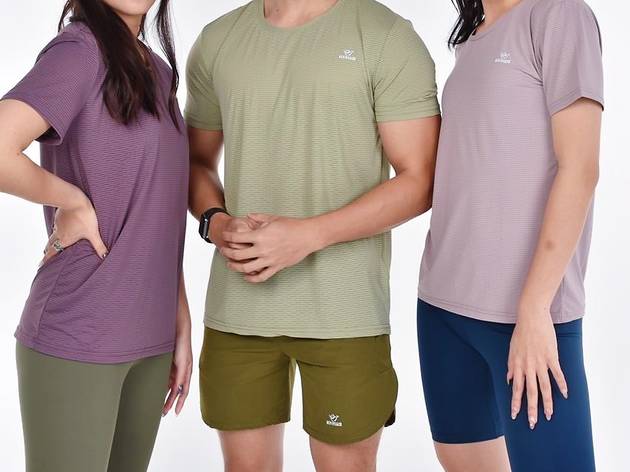 Photograph: Revive&Co
More than just another local athleisure label, Revive&Co hopes to inspire a healthier lifestyle by championing mental wellness, and spreading inspirational stories of everyday people overcoming adversity through exercise on its social media platform. It helps that the store comes well-stocked with a range of versatile pieces that include bra tops and tights. The online store stocks items for both men and women, including the versatile Grit Unisex Shirt ($35).
Photograph: Instagram/Glowco
For something modest, browse through Glowco's catalogue where you'll find everything from comfy and stylish sports tops to hijabs for active, conservative women. The multi-label store carries brands like Voilee, Adlina Anis, and even Nike. But don't bat an eye on Glowco's exclusive line which features high-collared, long-sleeved tops, multi-coloured tights, and sweat pants. While you're at it, cop some modest swimwear for when the pools and beaches reopen.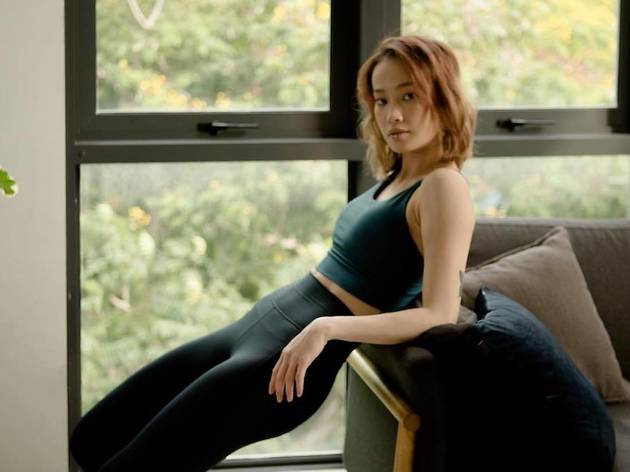 Photograph: Facebook/Vivre Activewear
If you're petite in size, Vivre Activewear might just be the answer to your gym needs. The homegrown activewear brand designs with the Asian body frame in mind whose gear suits the gym, yoga, and other light to medium-intensity sports. Key features include built-in bras in double-layered tank tops, and moisture-wicking fabrics to keep you dry and odour-free, even as you sweat buckets in your next virtual yoga class. The brand's printed tights are their bestsellers – the lightweight and breathable material used is perfect even for those who prefer to exercise outdoors.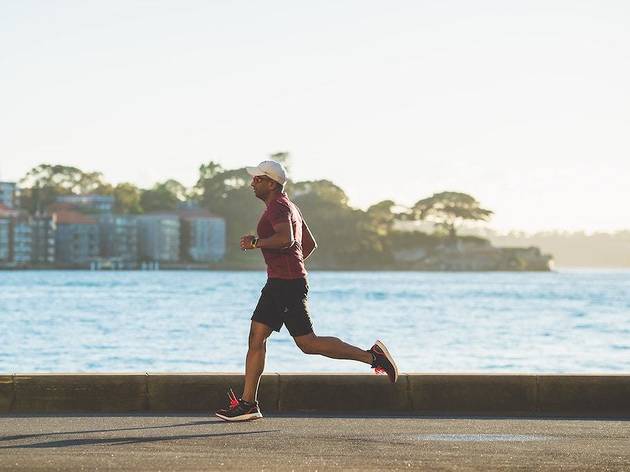 Photograph: Unsplash/Chander R.
Whether you're looking to get kitted out for your next serious run or quality shoes for your next hike up Bukit Timah Nature Reserve, Outdoor Venture is more your speed. This wonderland of sorts for seasoned marathoners and casual joggers carries a wide selection of running and hiking shoes, apparel and accessories like water bottles, headbands and elastic athletic tape from KT Tape. It also has international brands such as The North Face, HydraPak, and Injinji.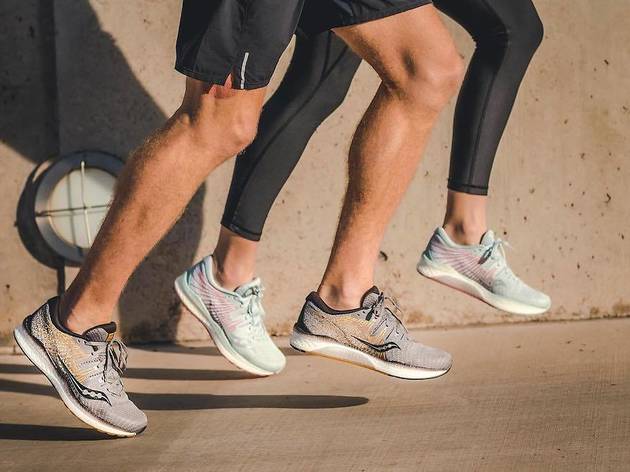 Photograph: Facebook/Royal Sporting House
Think of Royal Sporting House as a giant wardrobe filled with a chock-full of sporting goods from sports apparel and footwear to equipment and accessories you need to lead an active lifestyle. The multi-label store encapsulates sports with fashion and lifestyle with a myriad of products from big names like Puma, Adidas, Speedo, Nautica, and more. Cop stretchy Nike tights for your next yoga session, a pair of Asics running shoes for a run around your neighbourhood, Reebok dumbbells to work on your strength, and more.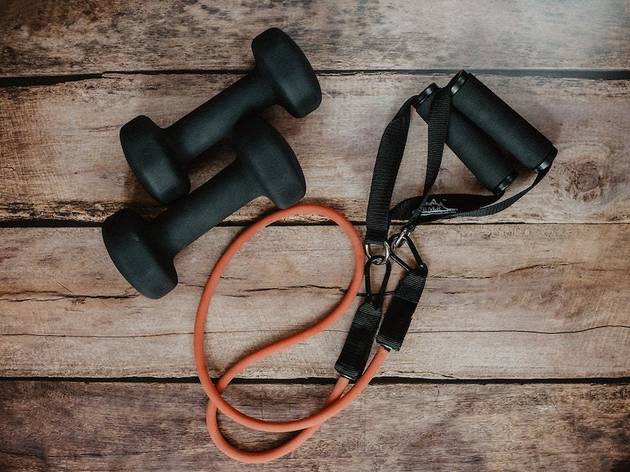 Photograph: Unsplash/Kelly Sikkema
The sports giant offers over 95,000 affordable products for more than 50 different sports from 20 in-house brands. Get everything from activewear and accessories to sports and gym equipment including bicycles, yoga mats, dumbbells, ankle weights, and more for your indoor sweat sesh all at once.