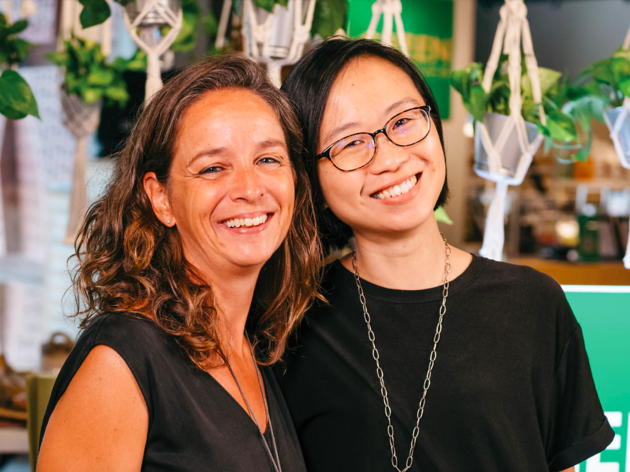 The Green Collective's Agatha Lee lends some tips on sustainable shopping
Navigating the increasingly complicated business of sustainable shopping and why we should start now. By Agatha Lee
Sustainable living means being mindful of the impact your lifestyle has on the environment and making informed choices to reduce it. Before you think it's just another fad Singapore is picking up on, it's not. The need to change the way we live now is not only inevitable, it's imperative.
Why should we care?
There are two issues that are very relevant to Singapore. Firstly, Semakau, Singapore's only landfill is filling up fast and is predicted to be full by 2035. That leaves us with only 16 years left to find a solution. Singaporeans need to switch from a mindset of convenience to one of reduce, reuse, recycle and even rot.
Secondly, climate change is a real threat and as mentioned by PM Lee in his National Day Rally speech this year, Singapore is already feeling its impact, with rising temperatures and sea levels. We need to make better lifestyle choices to reduce climate change such as limiting our meat intake, taking public transport (or even walking) as well as consuming and wasting less.
Be better at shopping
It's hard for the shopping industry to ignore the threats to the environment and their impact on supply chains. It's even harder to ignore how consumers have become more knowledgeable in the way supply chains can impact the environment and society too. Don't be afraid to ask questions – we get a lot of curious people coming to The Green Collective SG asking about the ways in which they can change in order to lead a more sustainable lifestyle.
It definitely is not an overnight change, but we've made it easier for a regular person to start their journey towards sustainability. We have customers who start off with a bamboo straw and return to buy other sustainable products to replace those currently in their lifestyle such as reusable sanitary pads or a swimsuit made from recycled plastic bottles.
Going green
The Green Collective SG is possibly the first-ever retail concept globally to be curated based on the United Nations Sustainable Development Goals. The 17 global goals were adopted by the UN in 2015 and are the basis of sustainability. The goals range from gender equality and climate action to responsible consumption and production. Each brand at The Green Collective SG is linked to achieving two or more of these goals. This helps people shop based on the causes they are passionate about. It also helps to get individuals to see how they can contribute to achieving the goals by 2030 (a timeline set by the UN). For example, if you are passionate about fair wages for workers, preserving traditional techniques and small batch production, then look out for brands that contribute towards UNSDGs 8 (Decent Work & Economic Growth), 5 (Gender Equality), and 12 (Responsible Consumption & Production).
One step at a time
Make small changes and the rest will follow. Start with something that you are passionate about – is it climate change, reducing waste, repairing things, or reducing meat consumption? Begin the journey with a group of friends or your family. Support each other along the way because you'll need all the positive vibes you can get.
RECOMMENDED: Where to shop for eco-friendly products and brands in Singapore and 8 easy steps to live more sustainably in Singapore
How to shop sustainably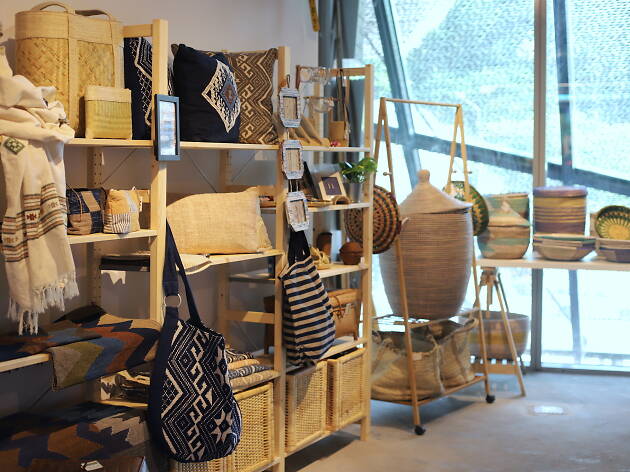 Buy less, buy better, buy local
Always ask whether it's something you really need – this is what we advocate at The Green Collective SG. Only buy items that need replacing. Think about buying items that will not only benefit you, but support local businesses. In fact, over 95 percent of the brands in our store are Singapore-based and all have a good understanding of their supply chains, where their products are from and their impact on the environment. So be curious – ask questions so that you understand what you are buying into.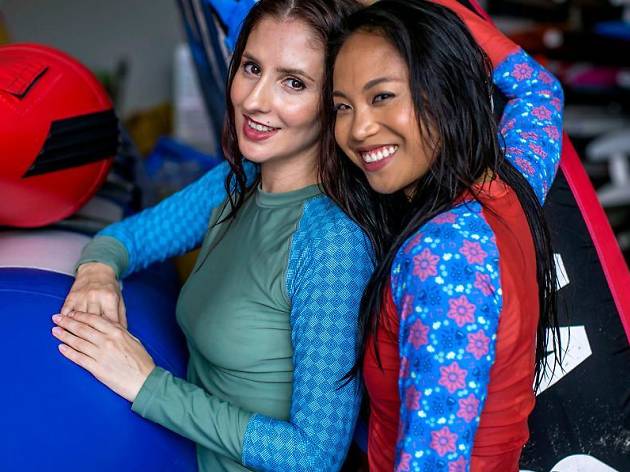 Photo: August Society
With so much waste generated, some brands are looking to close the loop by using items that would have otherwise been disposed of. We love brands such as Indosole which crafts footwear from old tires, and Muta.Wear, which makes unique fashion pieces and accessories from scraps. August Society designs swimsuits that are manufactured from waste plastic bottles, discarded fishing nets and old carpets.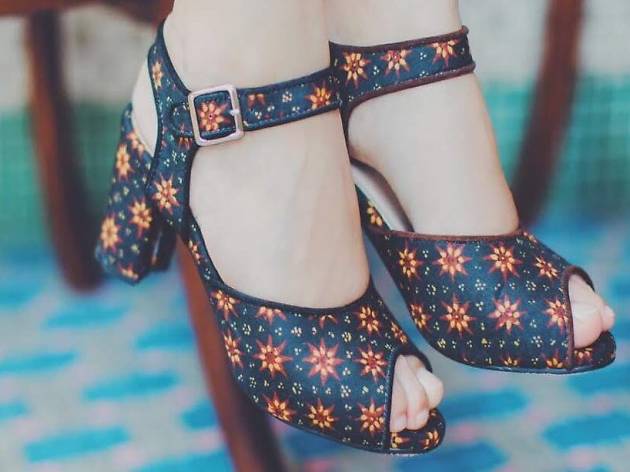 Photo: The Handmade Romantics
Look for brands that pay a living wage
Brands such as The Handmade Romantics, Ma Te Sai and Bamboo Straw Girl work with communities and artisans to ensure that they work in safe conditions and are paid a living wage. This ensures that people are paid to use their traditional skills in a positive manner, and can lift themselves out of poverty through their work.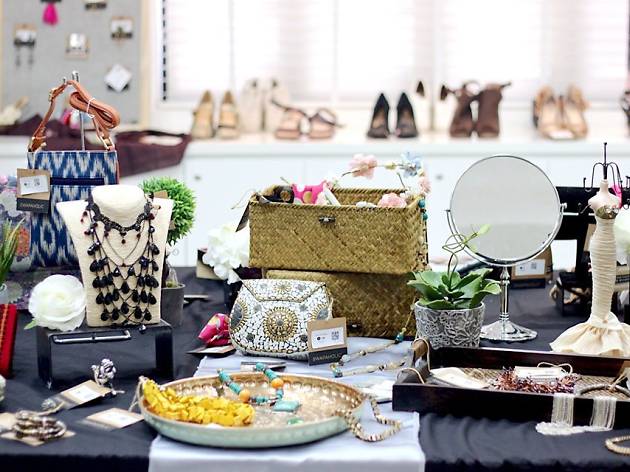 Photo: Swapaholic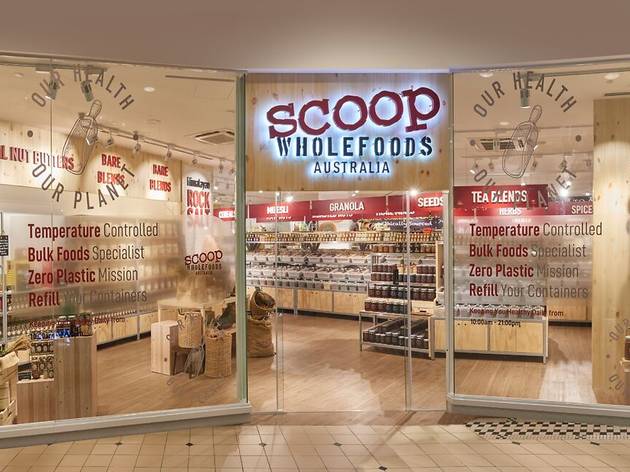 Photo by Scoop Wholefoods
When it comes to your daily groceries – bring your own reusable bag and containers to pack your meats and vegetables. You can even purchase items such as liquid soap and dried goods in bulk at places such as Eco.le, Scoop Wholefoods, The Social Space or your local wet market.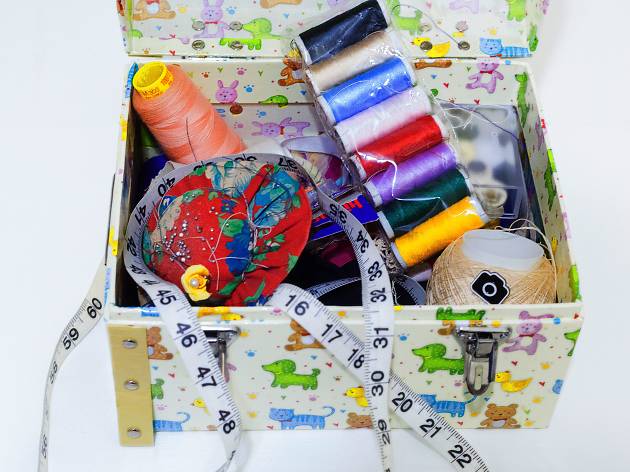 Photo: Al Quino/Unsplash
If you need to buy, purchase quality garments (check the seams, quality of fabric and the stitching) and look out for timeless pieces that will last a lifetime. Don't forget that you can also get clothes mended if you've lost a button or the lining of your favourite top has torn. For example, jeans can be sent to Jeansfix at CityLink Mall, clothes can be repaired at Big Mama in Takashimaya.
Meet the guest editors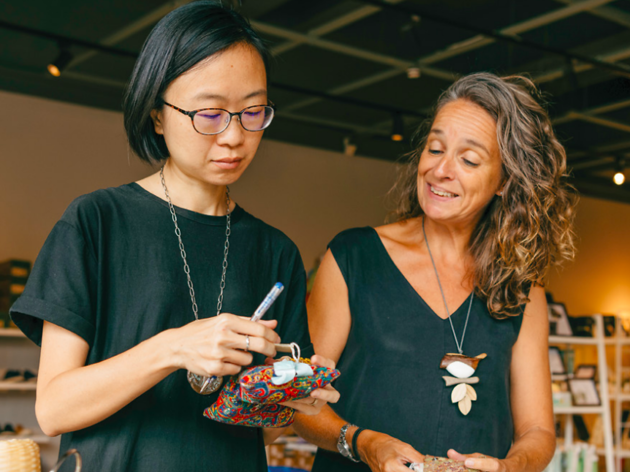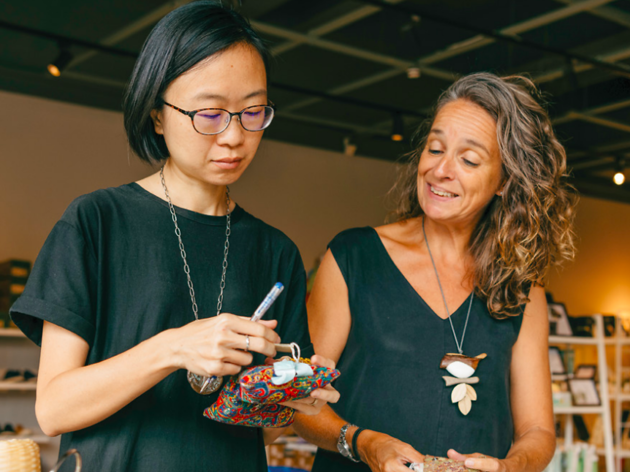 Photo: Ahmad Iskandar Photography
Co-founder of The Green Collective SG
When it comes to eco-warriors in Singapore, Agatha Lee is in the front line leading the charge. A co-founder of Singapore's first multi-brand green lifestyle store, The Green Collective SG, Agatha's contributions to the conscious-living movement run deep, way before sustainability and metal straws became buzzwords in the retail space.
A former senior policy executive at the National Environment Agency, Agatha left her job of more than 10 years to pursue her goal of bringing positive change to society. Using her experience as a policymaker to shape and encourage green living in Singapore – the self-confessed clothes lover has married her passions at The Green Collective SG.
Working off the fashion industry's notoriously unsustainable and exploitative practices – mindless consumption, clothes made by low-wage workers – Agatha wants us to appreciate textiles in a different way. Some of her key projects include upcycling, where she transforms fabrics into creative wearables. She also creates textile collages and interesting patterns through free-motion embroidery. On top of her creative projects, this environmental scientist and textile artist also set up Connected Threads Asia in 2015, a non-profit platform to raise awareness about sustainable fashion.
Over the years through her work, Agatha met like-minded creatives, which eventually resulted in The Green Collective SG. There are four co-founders: Danielle Champagne who runs a sustainable fashion brand Zhai Eco; Mayur Singh of Coopita, an organisation that works with regional artisans to preserve traditional crafts; Adel Ng who also utilises textile waste in her creations; and of course, Agatha, still in love with textiles, still fighting the good fight.
Read more by the guest editors of our September 2019 issue