The ultimate Mother's Day gift guide
Show the woman who gave you life some love this Mother's Day with these pampering gifts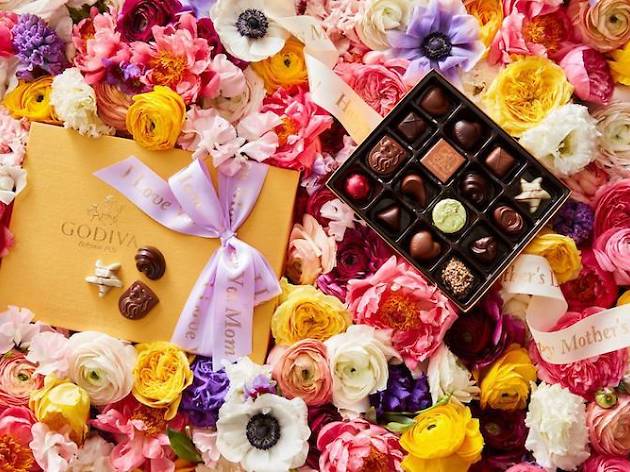 Shower Mum with gifts
Floraïku luxury eau de parfum
Take your mum on a trip to Japan without leaving the country – all through the power of scent. The brainchild of John and Clara Molloy of Memo Paris, Floraiku is a luxury fragrance brand born from their appreciation for Asian traditions, ceremonies, culture and haiku poetry. Each eau de parfum ($475 for 50ml) has a key guiding note such as flower, tea or wood, and comes with a special haiku engraved on the bottle. Along with an intricately-designed cap, it's all packed in a Japanese bento box-inspired case, making this gorgeous gift an absolute showstopper.
Available at escentials.
If a day with your mum includes her showing baby photos of you to random strangers, then this is your best bet. This portable mini photo printer ($189) allows you to print pictures from your phone while on the go. Simply download the Canon Mini Print app and connect the mini photo printer via Bluetooth and voila, you're all sorted. The glossy photo prints are also smudge-proof and scratch resistant. Plus, they come with a peel-and-stick reverse side that allows you to stick them onto any smooth surface.
Available at all authorised Canon dealers and the Canon eShop
Olivia Burton Mother's Day Bundle
There's never too many watches. With the Olivia Burton Mother's Day Bundle, you can match with Mum by getting two watches for the price of one. Simply mix and match and one watch at $179 and the other at $279 and voila, you get a special duo price of only $339. The British brand is known for its gorgeous ticking wrist accessories embellished in soft hues, floral motifs and intricate illustrations that are easy on the eyes.
Available in-stores and online at cocomi.com
Sweet and feisty – that's what mothers can Heady florals and spicy accents come together with this punchy scented candle duo from Diptyque. While you can pick out a hint of honey, spices and tobacco leaves in Narguilé ($88), the Lys ($88) brings in the fragrance of fresh-cut lilies. Burn both candles together to recreate the atmosphere of an Eastern garden at dusk.
Available from escentials
Ask A French Mother's Day Feel Good bouquet
Brighten up your mother's mood with spring blooms, pastel colours and beautiful arrangements by the florist, Ask A French. If you're getting Mum a bunch of flowers, make a statement by getting her a memorable one like the Feel Good bouquet (from $159).
Available to order from Ask A French
Satisfy Mum's sweet tooth with an assorted of chocolates from Belgian chocolatier, Godiva. Spend a minimum of $68 and receive a complimentary 3-piece personalised gift box from now to May 12.
Available at Godiva stores.
Things to do, Classes and workshops
Spend quality time with mum by helping her craft her next signature scent. Oo La Lab, a locally grown fragrance house, is holding hour-long perfumery or reed diffuser workshops where you can mix your own scent blend from May 1 to 30. For $100, each mum gets to craft and bring home her own 50ml eau de parfum or 100ml reed diffuser as well as a complimentary 8ml atomiser.
Book here.
Pamper mum with a selection of Lush's best-sellers as well as exclusive products that are only available for that special lady in your life. There are six items packed within this colourful colourful Frida Kahlo-inspired box including Sleepy, the body lotion that'll help give mum a good night's rest. Everything in this gift set can be used in the shower so you don't have to worry about not having the luxury of a tub at home.
Photo by: Tim Wong Hoi Tao Food Photographer
Iwai Tradition Whisky from Mars Whisky
Can't afford to get your whisky-loving mum a Yamazaki 12? Then get her a bottle of Japanese whisky she probably hasn't tried before. The Iwai Tradition ($190-$220) by Mars Whisky – a distillery by one of Japan's whisky pioneers, Kiichiro Iwai, who was also the mentor of Masataka Taketsuru, the founder of Nikka Whisky – is a malt-driven blend that's been aged in a combination of sherry, bourbon and wine casks. The result is a woody, full-bodied golden liquid that's still balanced and easy on the palate. It pairs with almost any main dish or is good enough to have neat after mum's had a long day.
Available at bars like Anti:dote, Neon Pigeon, The Winery Tapas Bar, and Wheeler's Estate. Visit barworks.com.sg.
Sunday Riley Power Couple Duo: Total Transformation Kit from Sephora
Get mum two of Sunday Riley's best-sellers in one handy set. The Power Couple Duo comes with 15ml bottles of Good Genes, a lactic acid treatment that sloughs away dead, tired skin and Luna Sleeping Night Oil, which contains retinoids that help boost collagen production in the skin. Give mum the gift of radiant skin this Mother's Day.
Treat Mum right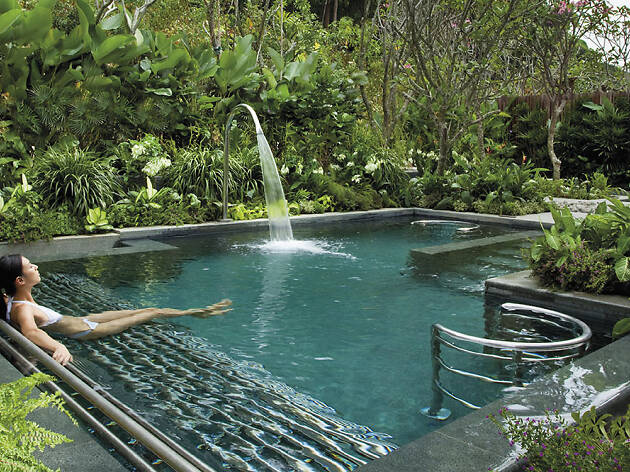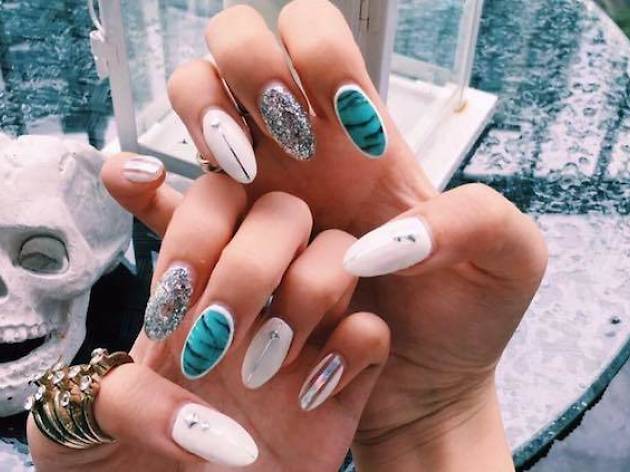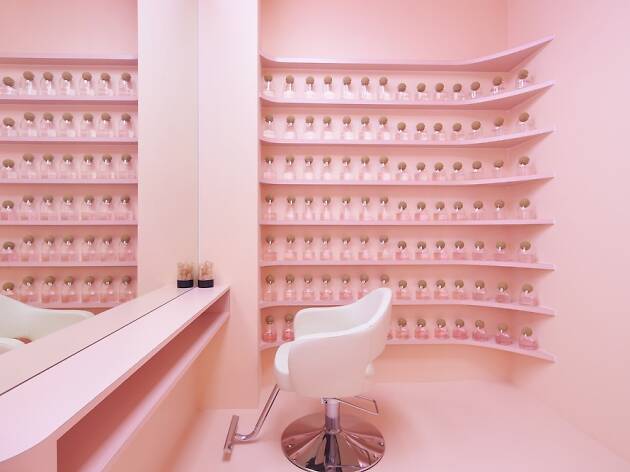 Health and beauty, Hair salons