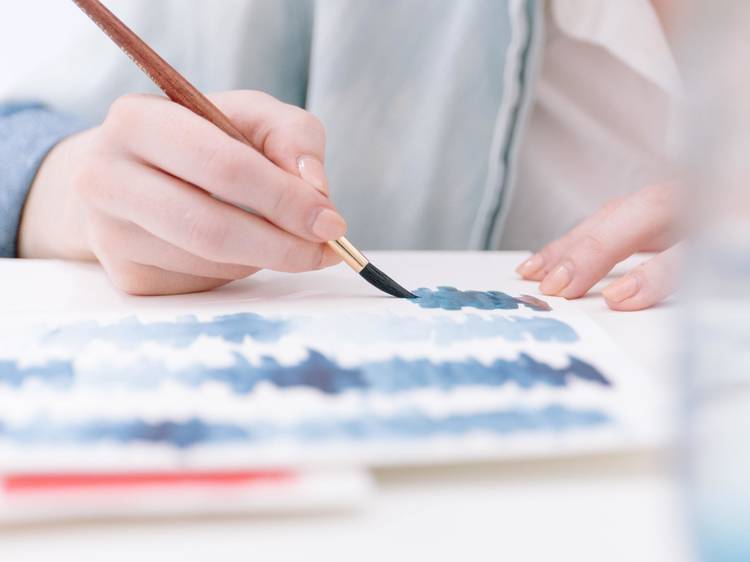 Photograph: Bench Accounting on Unsplash
One of the most therapeutic mediums to work with, watercolour painting is a really popular art form. Not only is it affordable, but it's also easy to learn on your own at home. There are various online resources that you can watch and practise at your own time.

Tools you need
Watercolour paint. However, you don't actually need a set with over 30 colours. Beginners can start with a 12-colour palette which consists of warm and cool versions of the three primary colours (yellow, red, blue), violet red, a warm and a cool green, two earth tones, and a black or neutral grey.
You'll also need a watercolour palette, specialised watercolour paper, and quality brushes. Start with a single round brush before investing in a starter set of brushes including smell, medium and large round brushes, as well as a medium flat brush.
Online classes

If you haven't already, sign up for skillshare and get access to a range of classes such as Rosalie Haizlett's Beginner's Guide to Painting the Natural World and Watercolour for Beginners by Nyasha Lukacs. Additionally, you can also find various watercolour exercises on Youtube for free.