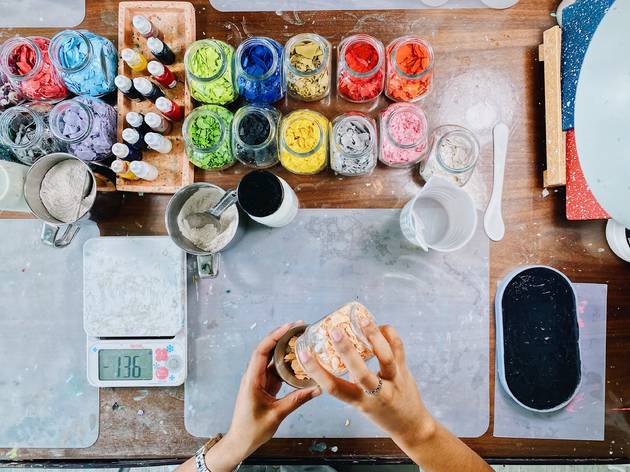 10 unique craft workshops in Singapore
Want to carve a dessert spoon or print your own zany designs? Check out these craft classes in Singapore
Your hands are good for more than scrolling and typing, so give them a break from that by picking up an art or craft. We're also a stressed-out bunch, and hobbies provide much-needed respite – not to mention, a chance to tap into the curious and creative side of ourselves that we've lost touch with since childhood ended. There are a whole lot of interesting craft workshops in Singapore that cater to total beginners up to advanced enthusiasts. All you need is a willingness to try, fail, and have fun. Here's a list of ten of the best craft workshops you can find.
RECOMMENDED The best craft stores in Singapore for all your DIY needs and The best DIY kits from Singapore to craft at home
Printing daze
Ditch the boring mainstream printing methods and dive into Risograph printing at Knuckles and Notch, a publishing and printing studio. This technique relies on the Risograph machine to produce multi-layered prints that have a beautiful handcrafted quality to them. Knuckles and Notch runs a workshop for beginners ($80), where you can play with different materials, shapes and colours to produce up to five works uniquely designed by you. Risograph printing embraces experimentation and imperfections, so go as crazy and zany as you like.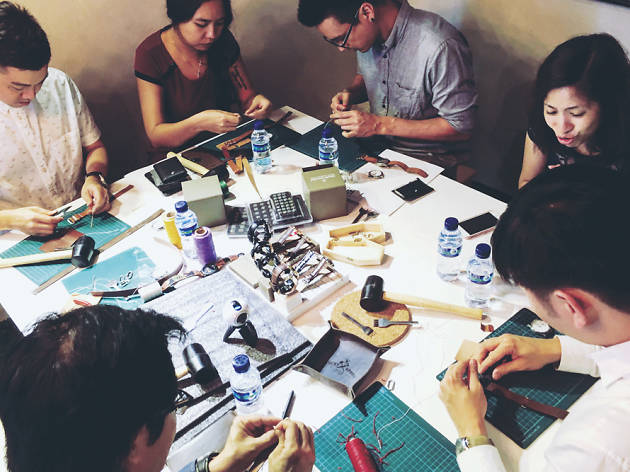 Bound for leather
Way before the dawn of YouTube tutorials, Xie Hui was already looking up books and magazines to DIY his own leather accessories and eventually opened his own leathercraft studio in 2008. Xie and his team of five regularly impart leathercraft knowledge to budding makers in their workshops (from $79), where you make and bring home products that range from coin pouches to watch straps and pet collars – no prior experience needed as they'll guide you from cutting to finishing. That said, leathercraft is not for the time-starved. Depending on the complexity of the item you're making, a session can take anywhere from 2 to 4 hours.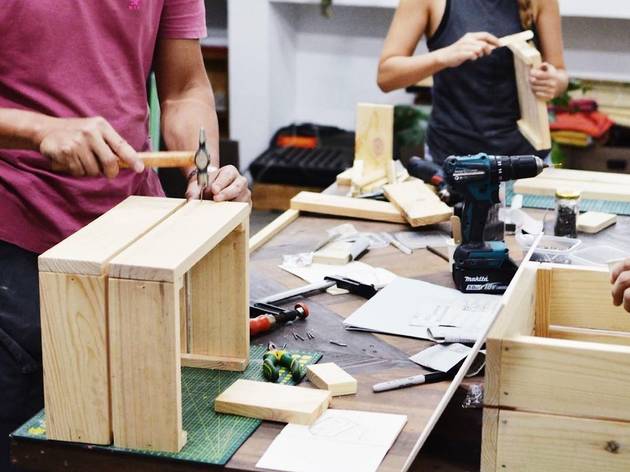 Photograph: The Common Bench/Instagram
Work on wood
If you're someone who likes to get a little physical, woodworking might just be the craft for you. Lifting, shifting and sawing wood blocks takes some muscle, and gets your creative juices flowing too. At The Common Bench woodworking workshop for adults ($250), you'll learn about the properties of wood, design and plan for your wood piece, before diving into the meat of it. Try out sawing techniques and all the way to finishing methods. Of course, you get to bring your creation home for display at the end of it.
Crazy for terrazzo
Terrazzo is the in thing right now, and you'll get to bring a bit of it home with you through Chokmah's terrazzo workshops (from $68). Learn how to work with Jesmonite, a water-based composite – you'll be mixing your own colours, casting and sanding it to perfection. Depending on the workshop you choose, you'll be bringing home anything from pill-shaped trays, to holders and even mini succulent pots. Chokmah was conceived by Joyce Orallo, an interior design graduate from LASALLE College of the Arts, who was looking for an eco-friendly alternative to resin – so you can be sure that your artistic pursuits aren't doing harm to the environment too.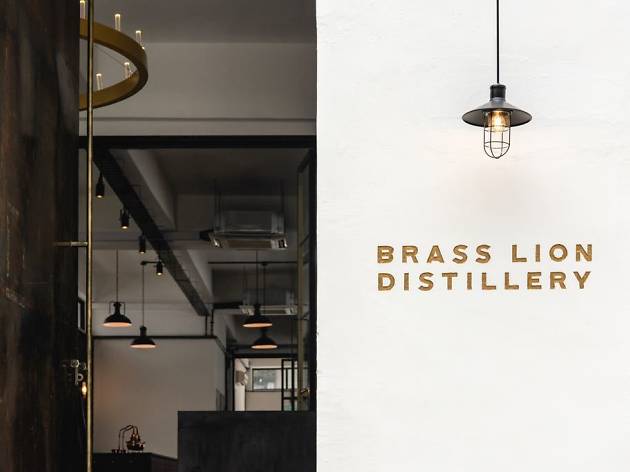 Bottoms up
Launched in October 2018, Brass Lion Distillery is Singapore's first full-fledged micro-distillery specialising in producing high quality craft spirits. The Brass Lion Singapore Dry Gin is the brand's flagship product – so you know you're in good hands at its gin school. Get acquainted with botanicals from the distillery's herb garden, concoct your own recipe, and distill your own gin. Within 3 hours, you'll be walking away with your very own personalised bottle of gin. Classes cost $220 per pax, and includes a welcome drink.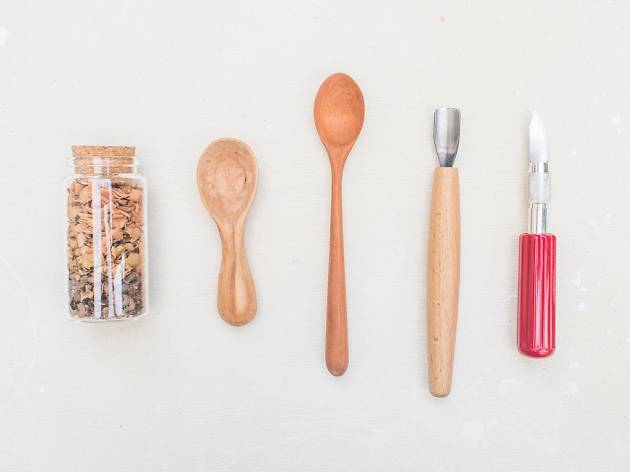 Spooning done right

After visiting the workspace of a carpenter in 2014, Everyday Canoe founder Xinnie Ng noticed timber offcuts in shapes and sizes that served little purpose in furniture-making – and thus began the basis for her wood crafting business. Every fortnight, she holds a 3.5-hour-long spoon carving class ($140) at Itchy Fingers Studio, teaching wood chiselling techniques using offcuts of teak, oak and walnut. The creations are then coated in a combination of oil and beeswax to give them a dark, water-resistant finish. Take note, though: each session only holds six, so book ahead. If not, drop Ng a Facebook message for a customised order or to buy made-to-order standards: there are butter knives, wallflower houses, brooches and yet more spoons ($30-$100).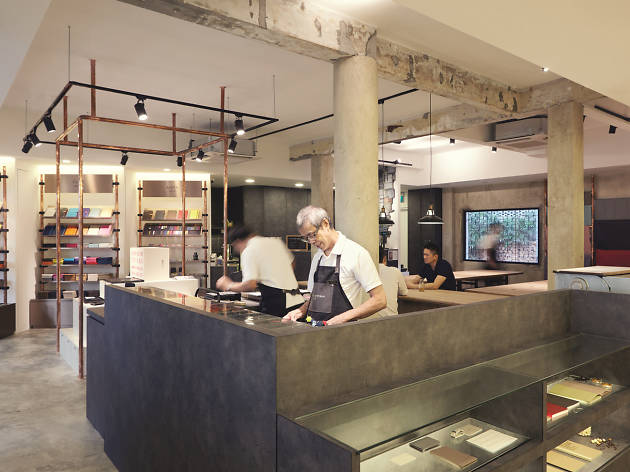 Sketchy ambitions

Even if you aren't familiar with the Goy Liang Book-Making Company, Bynd Artisan won't let you down – because the latter's an outpost of the family business. If you're here to master a skill, choose from more than 10 workshops, including monogram painting, medieval bookbinding and calligraphy. A standout is the cartoon character painting on leather workshop ($220). Led by leather artist Cherin Sim, this workshop will teach you the basics of using Angelus paint on leather – that is, a Bynd Artisan x Cherim Sim card holder already covered by the fee!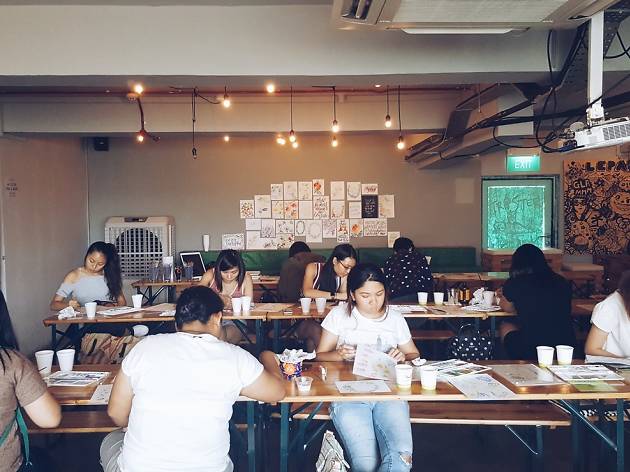 Pen your thoughts
Seen enough inspirational quotes appear on your 'Gram feed to last a lifetime? Then divert your attention from your phone screen to these lettering workshops, led by Dee Capulan of SoulDeelight. A software engineer by profession, Capulan turned her love for photography and calligraphy into a full-time pursuit in 2012, and now a number of courses (from $130) including copperplate, modern and brush calligraphy as well as watercolour. Materials are provided, with the option of in-person or online classes where you'll learn the basics of your chosen technique using pointed nibs or brushes, ink and plenty of guidance.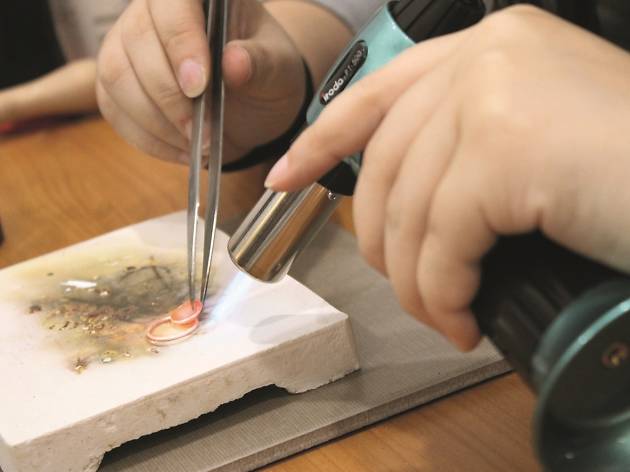 Soldering for silver

With over a decade's experience and a passion for soldering jewellery in their blood, Fat Anvil owners Rachel Tang and Mei Foo joined hands in 2015 to share their love for the craft. Weekly silversmithing workshops are held in their intimate studio to cater to beginners and the more experienced – it's $110 a person for a 2.5-hour schooling on the basics, and the goal's to be able to eventually create whatever jewellery you dream up, be it rings, necklaces or bangles. If the weekly workshops aren't enough for you, delve into the thick of silversmithing technicalities with the full workshop experience (from $225 on weekdays). After mastering the techniques of melting, soldering, piercing and filing, you'll get to take home your creations.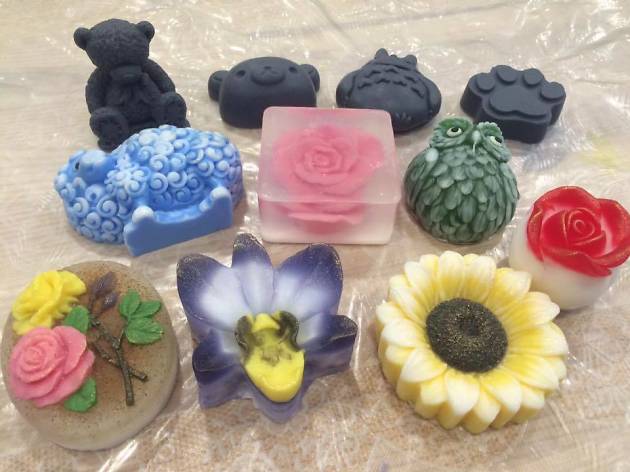 Squeaky clean

Wash your hands of the little ones – or gather the Brady Bunch – for a soap making workshop that'll have you pressing bars of the stuff from moulds, easy. Classes take place four times a day and start at $48 a person for an hour-long workshop, with soap recipes customised for both normal and sensitive skin. Choose a plain or herbed base plus a colour and scent, then select up to seven moulds in fun designs – popular ones include hearts, bears and roses. If you're up for more, the intermediate workshop ($182) teaches soap layering and more complex techniques, plus 30 bars of soap for you to take home. Ingredients are vegan and at least 85 percent organic, too – that means minimal nasties, and no parabens or animal-based ingredients.
Check out these craft stores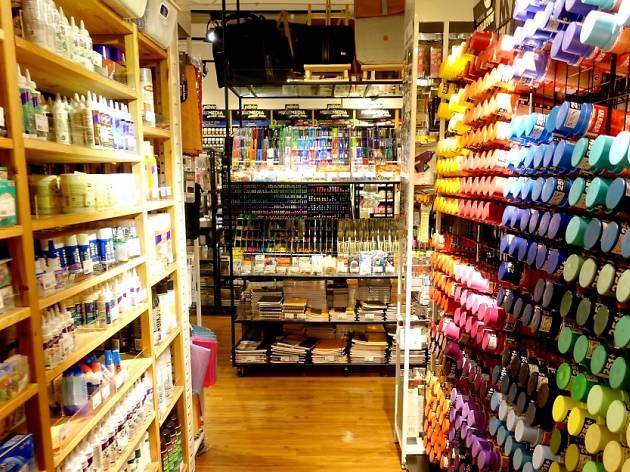 Whether you're looking for paper, yarn or fabric, get started on your DIY project with materials from these craft stores
Singaporeans who DIY their products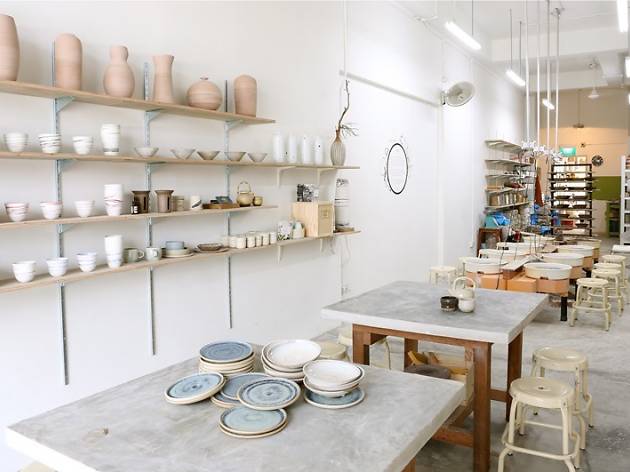 We suss out five local artisans who craft their handmade products one item at a time