Guide to Christmas Wonderland in Gardens by the Bay
The festive experience isn't complete without a visit to Christmas Wonderland and all of its attractions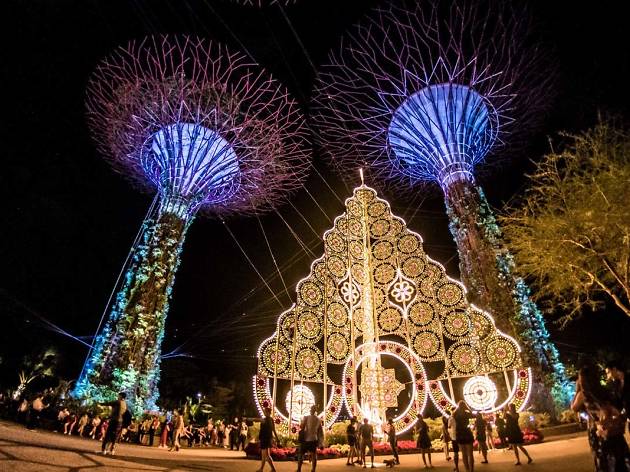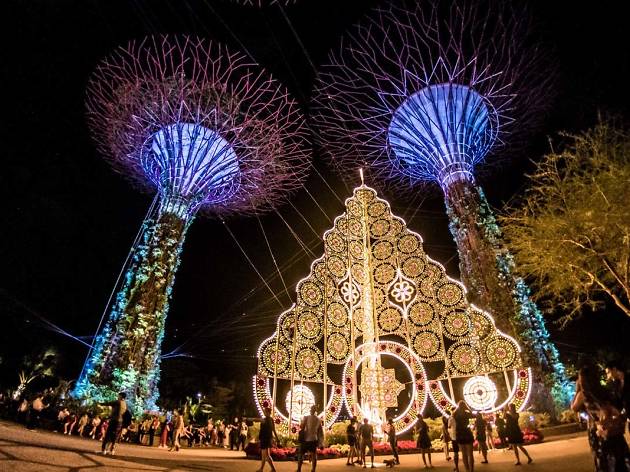 Photo: Christmas Wonderland
The main highlight of Christmas Wonderland is the iconic Luminarie light sculptures all around Gardens by the Bay. Each sculpture has been handmade from scratch by craftsmen with white wood from the south of Italy, including the 21-metre Spalliera at the Supertree Grove and the row of illuminated arcs that welcome you at the entrance.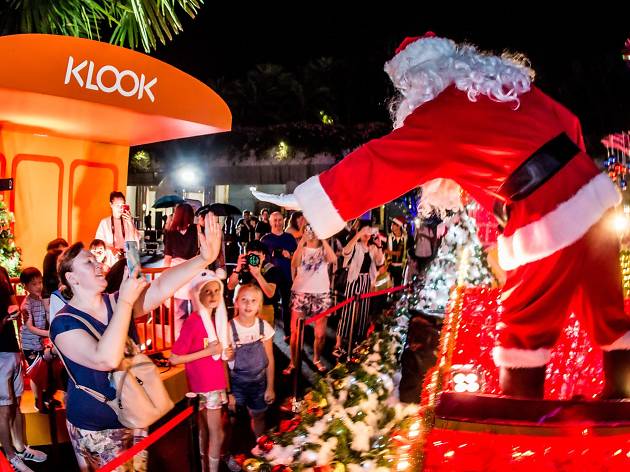 Photo: Christmas Wonderland
On top of crowd classics, the Christmas Parade is the new addition to Christmas Wonderland. Familiar festive characters like Santa Claus, his elves and reindeer rove around on three different floats throughout the fairgrounds to spread Christmas cheer – and photo opportunities.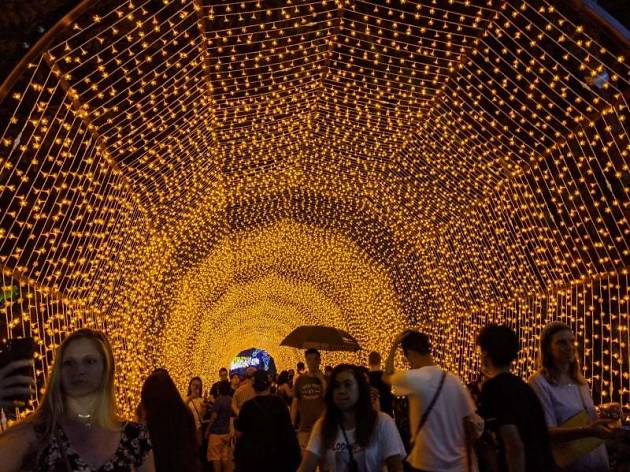 Photo: Time Out Singapore
On top of Luminarie sculptures, there are many light installations around the market for plenty of photo opportunities. Take a stroll through the new 50-metre long Walk of Peace light installation which will feel like walking under a sky full of stars.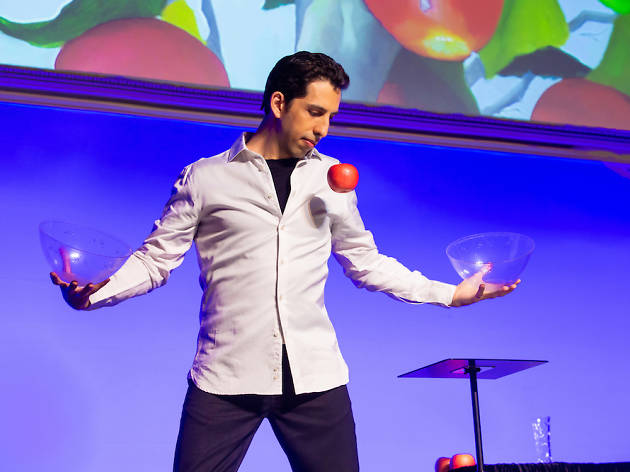 Photo: Jeremy Daniel
If you enjoy your Christmas pantomimes, there are four family-friendly theatrical productions to enjoy. Cheer on circus performers from Australia's Trash Test Dummies, sit down for smash-hit London production Snow Play, enjoy an adaptation of the classic story of The Old Shoemaker by local collective Five Stones Theatre and be fascinated by the illusions of Vitaly Beckman with Pure Wonder.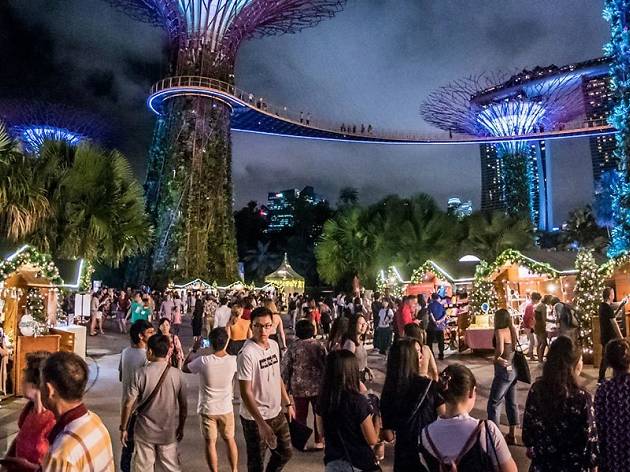 Photo: Christmas Wonderland
Squeeze in some Christmas shopping at the marketplace while you take in the sights and sounds of Christmas Wonderland. Pick up some gifts from booths like candles from Hush, scents from Freda D and crafty ornaments from The Good Makers Company. Recharge and tuck into some grub from food stalls like The Beast, Mac Tacos and Paul.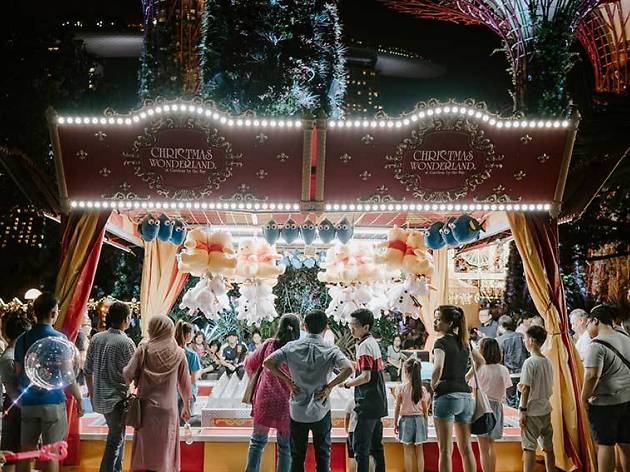 Photo: Christmas Wonderland
What's a Christmas carnival without the rides and games? Stock up on those tokens and get your hands dirty with tossing games, shooting hoops and hopping on good ol' carnival rides. Need to impress a date? Better show 'em your skills to bag that giant stuffed toy for bragging rights.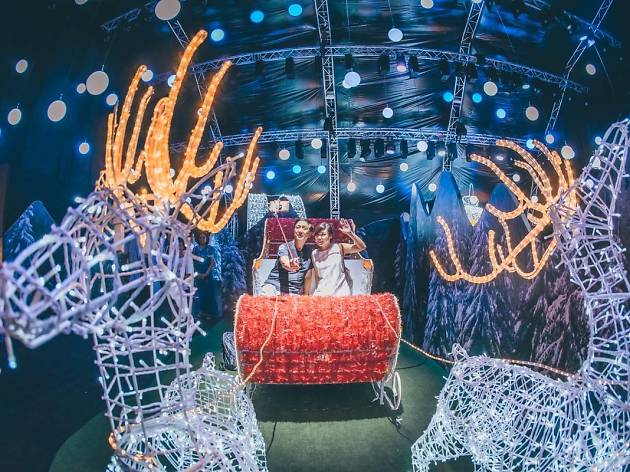 Photo: Christmas Wonderland
A new addition to this year's festivities is also the immersive and interactive Santa's Workshop. Walk through a forest and 'snow'-filled giant snow globe before secretly observing elves hard at work in the North Pole wrapping presents for Christmas. Make time to take a photo with Santa before he heads out to deliver presents all around the world.