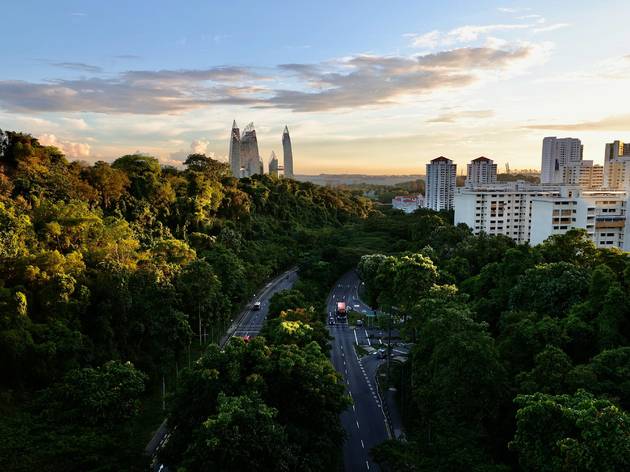 Fascinating facts about Singapore that you probably didn't know
Interesting, morbid and downright weird – these interesting facts about Singapore go beyond the history books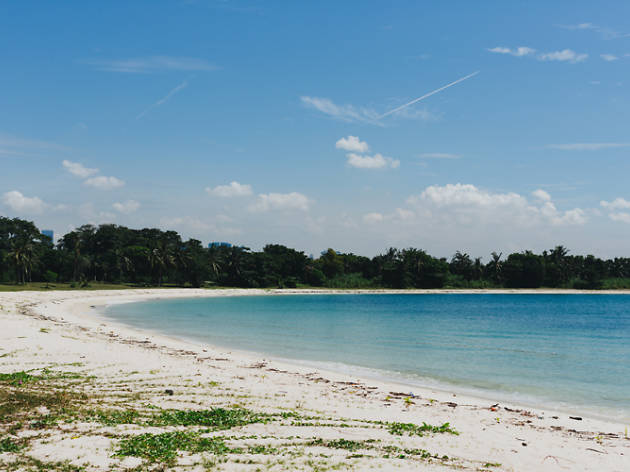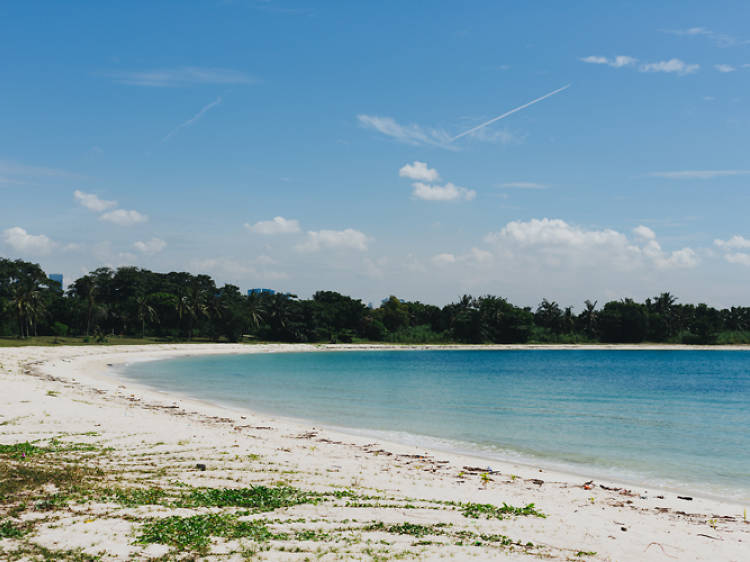 Photograph: Supplied
If you think you can count Singapore's islands with your fingers, think again. Surrounded by a plethora of mini islands, Singapore has up to 64 offshore islands including St John's Island, Kusu Island, Pulau Semakau, Pulau Ubin, Lazarus Island, and Sentosa, the largest of 'em all. While there some of these offshore islands welcome visitors to explore their grounds, others are off-limits. Here are the ones you can check out once the circuit breaker is over.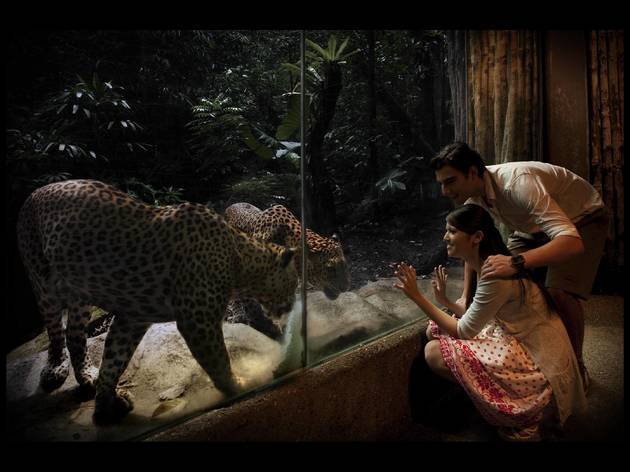 Photograph: Wildlife Reserves Singapore
The Night Safari is the world's first night zoo
Opened in 1994, the open-concept night zoo invites visitors from all over the world to observe more than 130 species of nocturnal animals in their natural habitat without any barriers. That's right – it's the only place in Singapore where you get to watch leopards forage in the dark after dusk. There's a 50-minute tram ride that takes you around the zoo to observe majestic lions gnawing on their meat dinners, coy mountain deer striking poses, and, if you're lucky, a noisy rhino taking a bath. You can get off the tram at the designated point to follow four walking trails that let you get close to flying squirrels, dangling bats, and a leopard or two.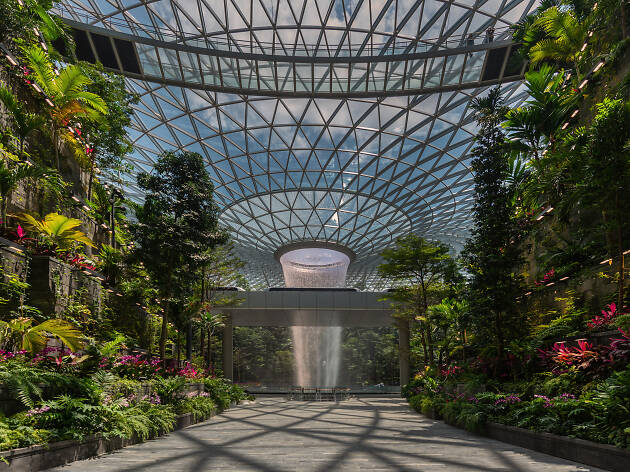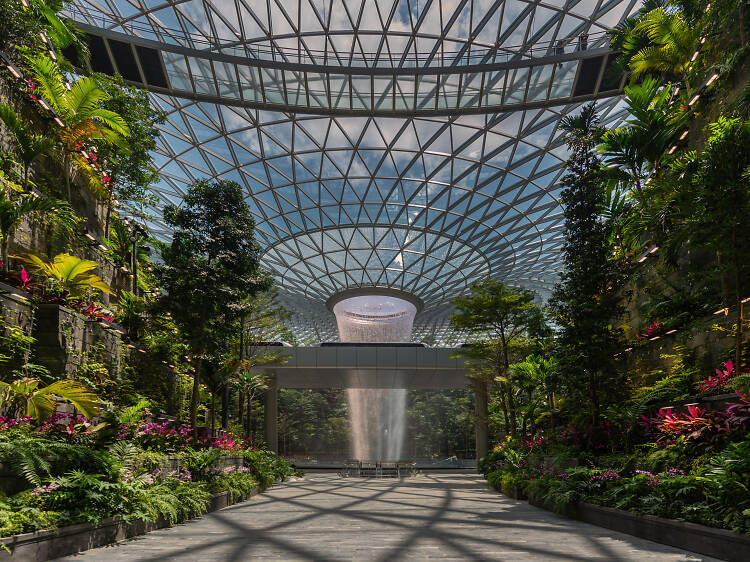 Photograph: Jewel Changi Airport
Jewel Changi Airport is home to the world's tallest indoor waterfall
While the first man-made 30-metre waterfall in Singapore was built at Jurong Bird Park in 1971, the tallest one to date is housed at the state of the art terminal at Changi Airport. Standing at 40-metres and surrounded by the terminal's lush indoor gardens, the HSBC Rain Vortex is a gorgeous sight to see, especially from 7.30pm to midnight when the hourly light and sound show is in session. There are also plenty of things to do, eat, and see while you admire the Jewel Changi Airport's main star post-circuit breaker.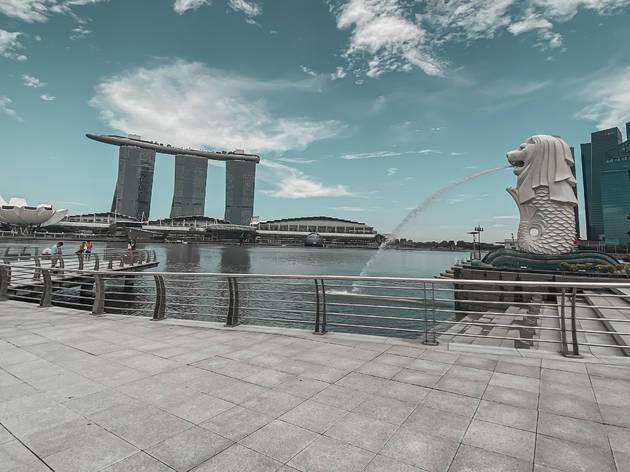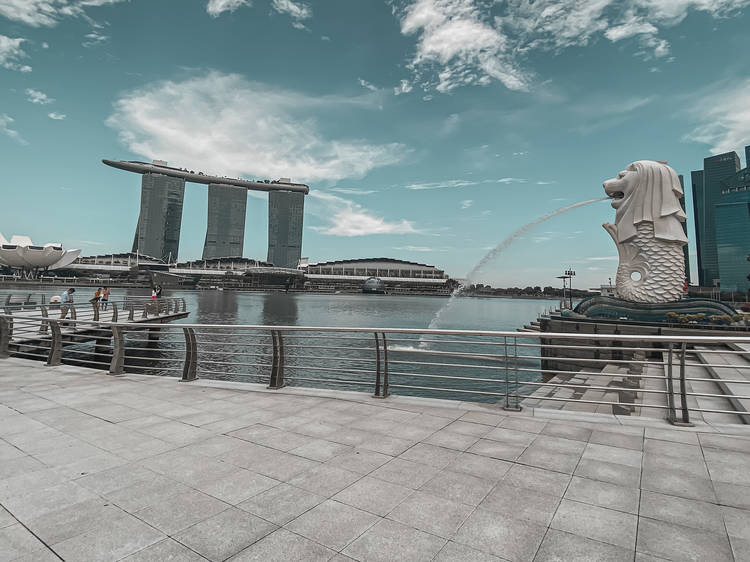 Photograph: Kashmira Kasmuri
More of a Tiger City than Lion City
So much for being called 'Singapura', which simply translates to the Sanskrit word for 'lion city'. The prince of Srivijaya, better known as Sang Nila Utama, was shipwrecked on the island and found himself in the presence of a massive cat that he mistakenly thought was a lion. Unless the lion was on board as his crew, there's no way one could have been found as the island was mainly inhabited by Malayan tigers then.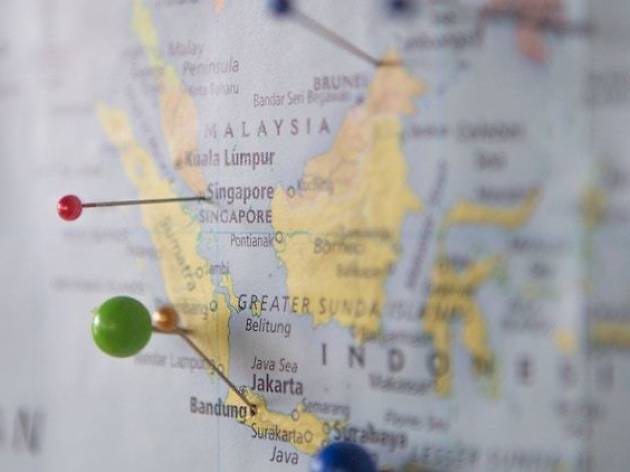 Photograph: Unsplash
It disappeared from the map
Speaking of non-existence, there was a period of time when the city was wiped out from the map. With the exchange of hands between the Majapahit Empire and Siam's Ayutthaya Kingdom (now Thailand), as well as marking itself as an important trading port for the Sultanate of Johor, Singapore became hot sauce for traders. This led to Portuguese pirates burning the city down in 1613, leaving the city obsolete for more than a hundred years until migrants from around the region started setting camp, rising it from its ashes. In 1819, Sir Stamford Raffles established a British trading post, and word about Singapore got around.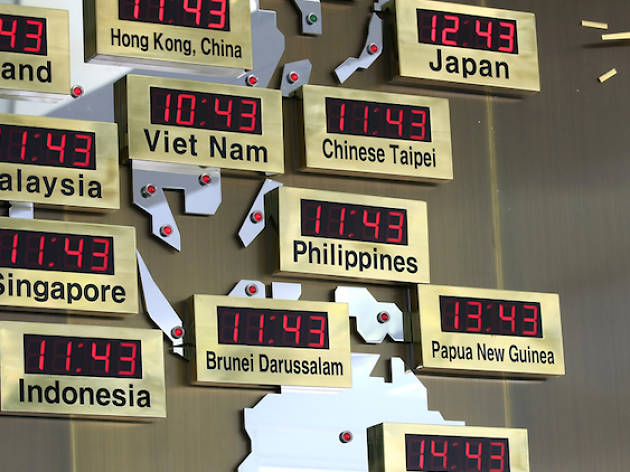 Photograph: Unsplash
Time-zones were changed six times
We may not have all four seasons but there was a time when we were moving clocks for daylight savings, a common practice in the West. Singapore was seven hours ahead of GMT (Greenwich Mean Time) from 1905 to 1932. Then, it moved 20 minutes forward from 1933 to 1941, and a further 10 minutes from 1941 to 1942. During the Japanese occupation in World War II, our clocks moved an hour and 30 minutes ahead to sync with Japan's. When the war ended, our clocks reverted back and finally settled to sync with Malaysia's in 1982 (which makes more sense if you ask us).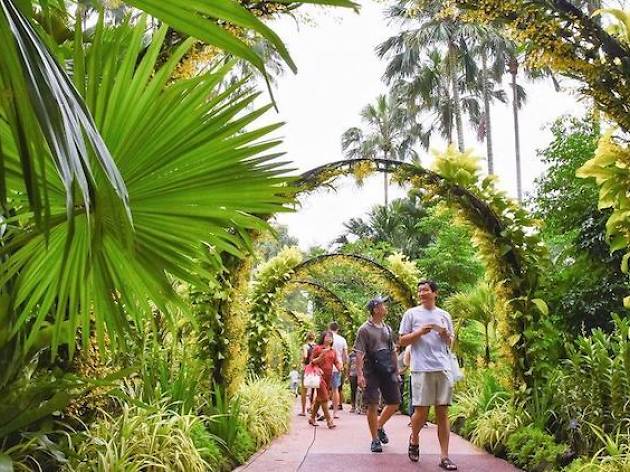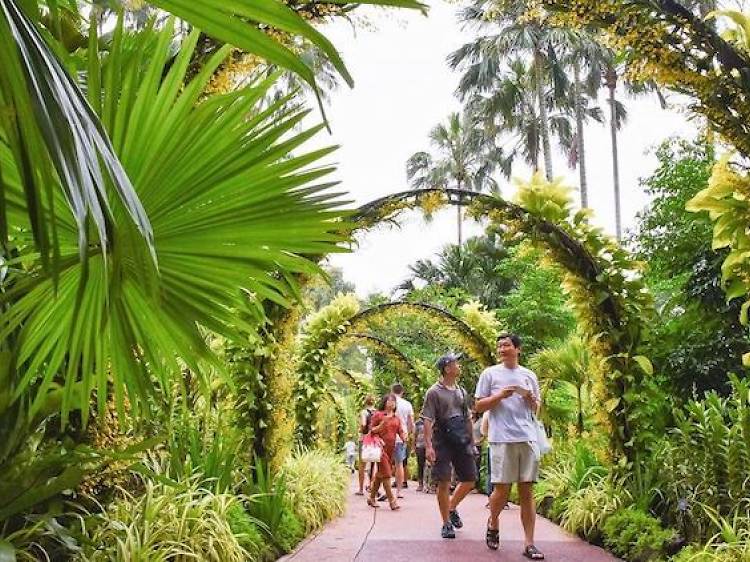 Photograph: Singapore Botanic Gardens
The first Botanic Gardens was at Fort Canning
The garden of all things flora opened its gates at Fort Canning Hill in 1822 but its run ended seven years later. It was then reopened to the public once again in 1836 but left abandoned 1846 – what luck! Eventually, the Singapore Botanic Gardens that we know and love was founded in 1859 at its present home at Bukit Timah. It's also honoured as a UNESCO World Heritage Site.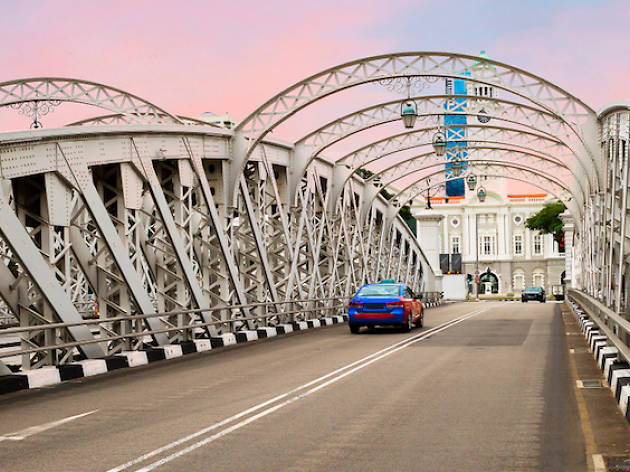 Photograph: Shutterstock
Anderson Bridge has a morbid past
Completed in 1910 and named after then Governor of the Straits Settlements and High Commissioner for the Federated Malay States, Sir John Anderson, the steely exterior of Anderson Bridge looks like something out of a dystopian flick. But it has a morbid past too. Before becoming part of the famous F1 Singapore street circuit, it had severed heads of spies and criminals hung around it by soldiers during the Japanese Occupation as a deterrent.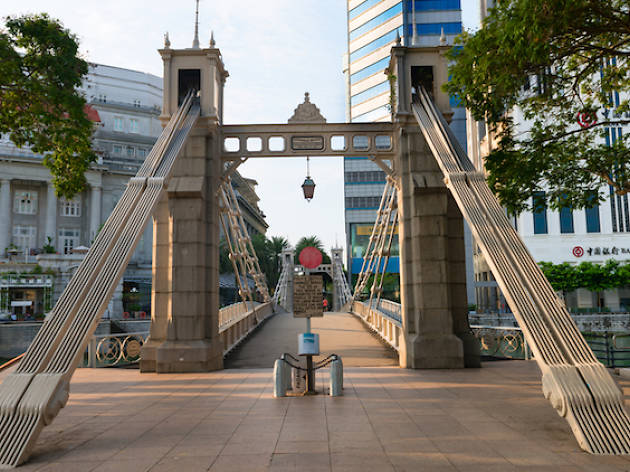 Photograph: Shutterstock
But the oldest bridge is Cavenagh Bridge
Built in 1869, it was originally named Edinburgh Bridge after the Duke of Edinburgh's visit. But it later became Cavenagh when it was named after the last India-appointed Governor of the Straits Settlement, Sir Orfeur Cavenagh. The Cavenagh coat of arms and original signages still stand at each end of the bridge that's still used by pedestrians. Based on the vintage police notices that are still up, no vehicles – even cattle and horses – are allowed to cross to this date. Read more about Singapore's historic bridges here.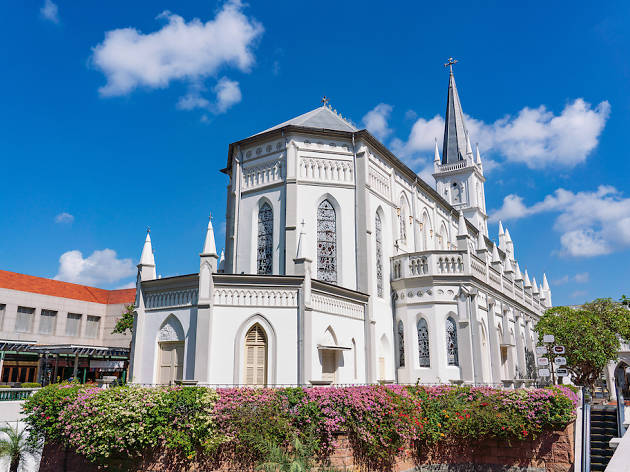 Photograph: Shutterstock/Hit1912
CHIJMES wasn't all fun and games
Before transforming into a hub of achingly cool bars and restaurants, CHIJMES (Convent of the Holy Infant Jesus Middle Education School) was a convent that later turned into a school, orphanage, and refuge for abandoned babies and children.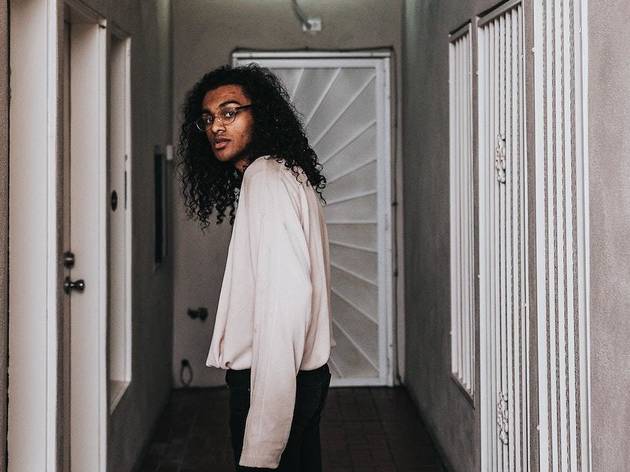 Photograph: Unsplash/Nathan Dumlao
Chewing gum? Illegal. Vaping? Illegal. Being a public nuisance? Top of the list. But did you know that growing out your hair was once considered illegal for males? From the 1960s to the 1990s, the government deemed long hair to be negative and detrimental to the country. Therefore, popular bands like Led Zeppelin and the Bee Gees had to cancel their Singapore tours due to the ban.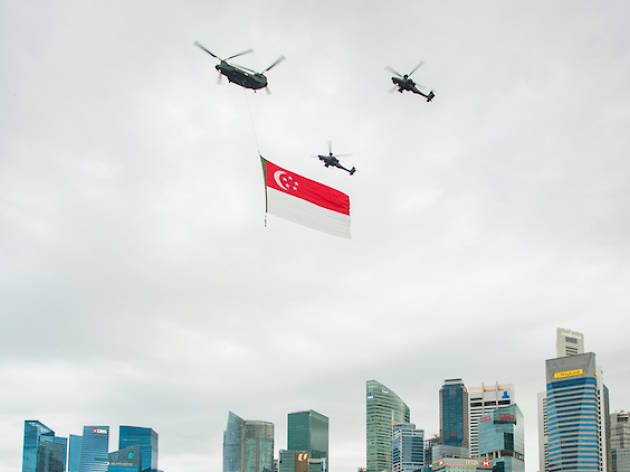 Photograph: Unsplash
Remember a teary-eyed Lee Kwan Yew when he announced Singapore's independence? Those weren't tears of joy. Singapore is the only country in the modern world to gain independence against its own will. The late Prime Minister wanted a merger and unity. However, due to extreme political fallouts, the Malaysian parliament unanimously voted to expel Singapore, forcing the little red dot to stand as an independent and sovereign state.
Learn more about Singapore