Interview: Local rapper BGourd uses his IT skills to help local businesses
Sean Lim aka BGourd put his IT skills to good use and works with local businesses
We first met this kooky rapper as part of our local artists to watch series but behind his stage persona, BGourd, Sean Lim is a student pursuing a degree in Infosystems Technology and Design at the Singapore University of Technology and Design. "I'm also a benchwarmer for the university football team," he adds.
During his summer term holiday, the circuit breaker happened. He saw how much the community has been affected and wanted to help. Instead of securing an internship like most of his peers, he wanted to focus on making music and also build his own personal portfolio as a solutions engineer.
On the music end, Sean is working on an upcoming EP, Veggie Wraps, Vol. 3 and during the 'circuit breaker' and he held live DJ sets with his brother which he streamed on Twitch. On the personal portfolio part, he managed to collaborate with Instagram-based local bagelry, Able Bagel to help build a system that would make collating orders online and messaging customers easier.
He was inspired by how the business was also doing its part to help the vulnerable during the tough times. Using a web browser tool called "Selenium", which makes tedious tasks simpler, he programmed a system that the team at Able Bagel could use to manage orders.
Sean also intends to continue to help other local businesses based online or on Instagram that might need the help of automation to take orders. We speak to him about what influenced him and the other tech-y projects he has up his sleeves.
RECOMMENDED: Liyana Dhamirah: author, entrepreneur and GE2020 candidate
"I had the idea to provide my program to these good organisations for free to help ease part of their administrative struggles."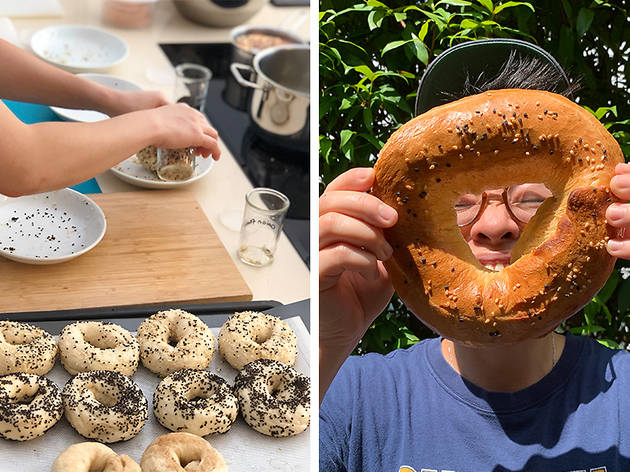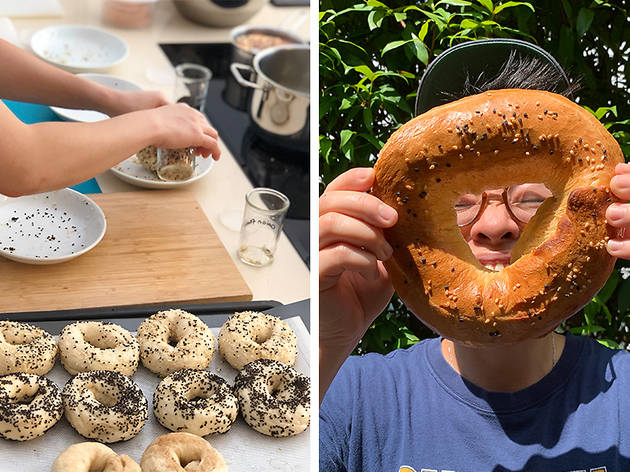 Photograph: @able.bagel/Instagram
What influenced you to come up with the idea to help out local businesses during these tough times?
My friend and her mum started a home-cooking business (@tiaptiapwithsoph). My friend manages the administrative side of things and I know how tedious messaging and order confirmations can be! What's worse is that other existing e-commerce platforms might be too expensive for these small businesses to adopt.
I decided to offer some help in the automation of message sending in the form of a runnable program. It mainly uses "Selenium", a web browser tool that's actually meant for website testing but in some cases can be used to help ease tedious tasks such as message confirmations.
However, after that was done, I realised that this program had the potential to help other businesses and it would be a waste if only one company were to be adopting it into its operations. Simultaneously, I also noticed multiple Instagram bakers and food businesses like Able Bagel and Moody Pizza Company that donate a portion of their whole profits to charities. Thus, I had the idea to provide my program to these good organisations for free to help ease part of their administrative struggles.
What services do you provide to these businesses and how does it work?
Currently, I do a simple custom message and automation programme. It's a program that's meant to be run on your laptop or desktop computer after you have collated your orders (through Google forms, manually, or otherwise) and it'll help to send custom messages to the respective customers. It works for most platforms – Whatsapp, Instagram DM and Telegram.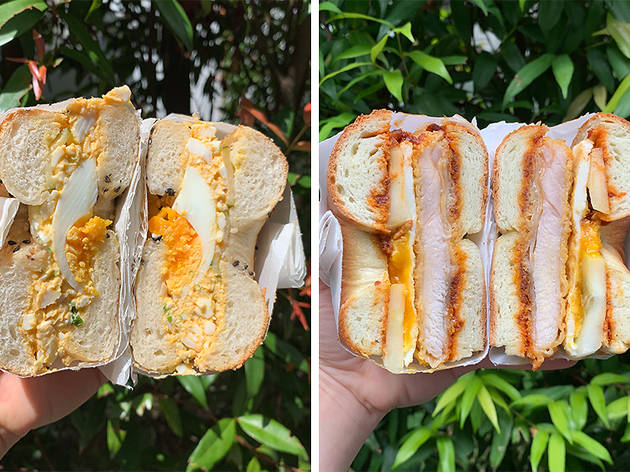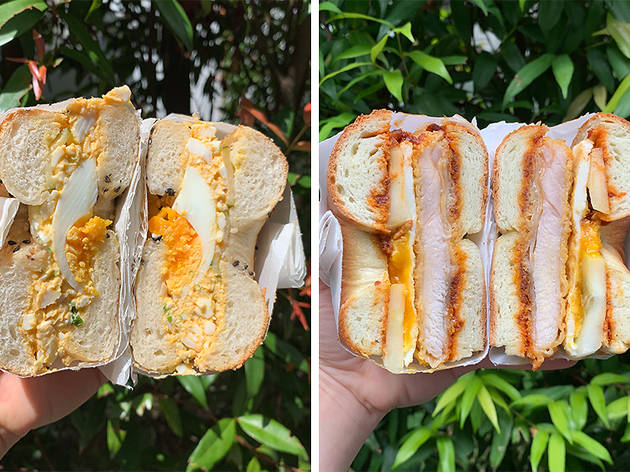 Photograph: @able.bagel/ Instagram
Tell us more about the collaboration with Able Bagel?
Even though the current iteration of my program is helpful, it can also be seen as relatively rudimentary. I spoke with Able Bagel to better understand the business and to see how I can ease even more administrative burdens as they continue to scale.
I'm in the early stages of developing an online custom order sheet web-app called "QuickSendsg" that hopefully will solve most of her problems without causing much trouble to her day-to-day operations. If this collaboration is successful, I hope to get more food-based businesses onboard!
I think what the team at Able Bagel has done is nothing short of remarkable, and their hard work and passion for good causes only gives me more motivation to help them improve the business rapidly.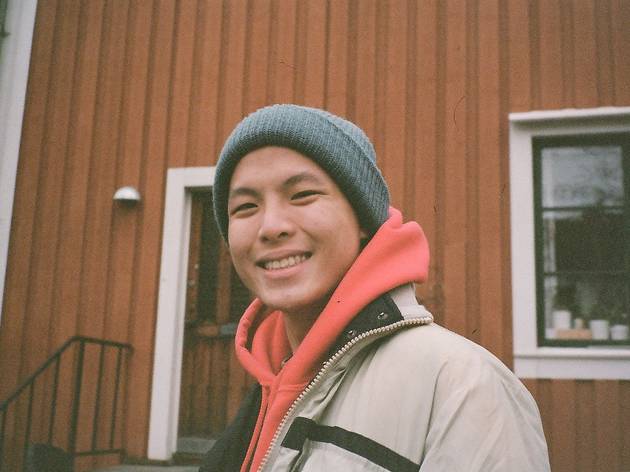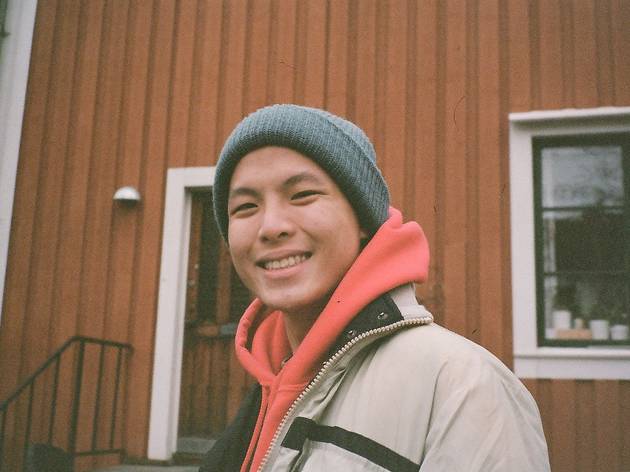 Photograph: Denise Png
How important is it for local businesses and creatives to support each other now?
Oh, it's very important – 2020 has been a tough year for everyone. People in privileged positions such as myself must do all that we can to amplify the voices of the marginalised and help charitable businesses.
It was especially heartwarming to see the amount of monetary support that music space and jamming studio, Lithe House was able to garner, I'm happy to see this business continue to push through this difficult year.
Another good example of creatives coming together – that I'm helping out with – for a greater cause is Archipelagirl, a budding e-magazine that aims to highlight stories and people who are underrepresented here in Singapore.
Any cool programming projects you would like to work on in the future?
I'm actually interested in making a local vinyl logging mobile application, to help users in their crate-digging journey!