The ultimate guide to Tampines
Where to go and what to do around Tampines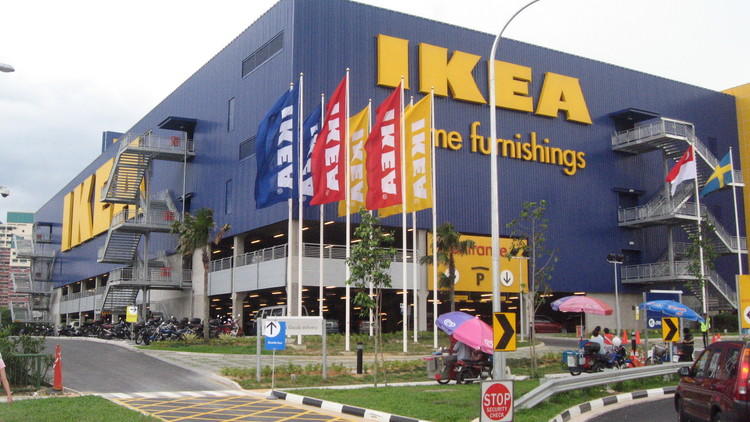 Get acquainted: Tampines – named for the large number of 'tampinis', or ironwood, trees that used to be in the neighbourhood – is the largest residential area in Singapore. The colourful HDB blocks and smart design of the district earned Tampines the United Nations World Habitat Award for Excellence in Housing Design in 1992.

Make a deal: Just outside the MRT exit, bargains abound in 513 Tampines Central 1. Get cheap clothes at CK Discount, then wander around the building clockwise until you hear the carnival soundtrack and come to stall No 152 – Three Stars Buy 1 Free 1. Just like the name says, when you buy one of the household goods on sale, you get one free. Along the way, keep your eyes open for discount underwear and a jewellery pawn shop.

Eat: On the third floor of the Tampines Mall (4 Tampines Central 5, and ground zero for mainstream shopping in this area), peek in the window of Din Tai Fung and watch dim sum masters rolling out dough and turning it into divine dumplings… okay, enough watching. Time to grab a seat and eat! For what could possibly be Singapore's best dining bargain (a major claim), head to block 823A on Tampines Street 81 and find stall No 820 in the Food Park for a plate of $1.30 chicken rice.

Get fit: After all that chicken rice (at those prices, you know you'll get seconds), you'll need a workout. The Tampines Sports Hall (495 Tampines Ave 5 S) offers 19 badminton and table tennis courts where you can play with your birdies and balls. If that doesn't burn enough calories, head to the second floor of the Tampines Swimming Complex ($1 Mon-Fri; $1.30 Sat & Sun) next door, where you'll find a ClubFITT gym with an entry fee of just $2.50.

Get smart: The Tampines Regional Library (31 Tampines Ave 7) is a delightful haven of knowledge. Actually, it's just a great spot to soak up the ice-cold air-con while cruising the DVD and CD section where you can get your weekend's entertainment for free. For reading material, the place to go is Book Affair on the third floor of Century Square – the other mall in the area (2 Tampines Central 5). Buy a paperback for $14, then return it within two months and get $9 back.

Bless you: Amid all the HDB blocks the Poh Ann Keng Taoist Temple (150 Tampines St 21) comes as an unexpected surprise. Adorned with sinuous dragons, hundreds of red paper lanterns, ornate statues and with incense filling the air, this impressive oasis is sure to turn your thoughts to matters of the spiritual kind.

Catch the bus to Sweden: Okay, it's really just IKEA, but they serve up one hell of a Swedish meatball dish there. For the free shuttle that takes you to the complex (which also houses a Courts megastore and Giant hypermarket), head out of the turnstiles, take the first exit to the right and turn right.