Guide to Hougang: things to do, see and eat
From gothic churches to good and cheap food, Hougang is the neighbourhood that keeps it real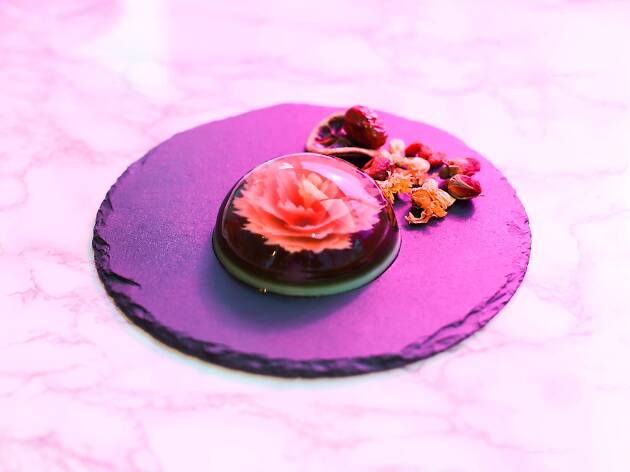 Hougang is more than just one of the two "Opposition towns" in Singapore. This Northeast 'hood packs a lot of gems like gothic churches, lush parks with lakes and the best fried chicken in Singapore. It's a good thing that Hougang is a small town so you can see and do everything all in one day.
RECOMMENDED: Neighbourhood guide: Yishun and neighbourhood guide: Bukit Timah
Wild Blooms' co-owner Jasmin Tan is no stranger to the demands of the F&B industry, having grown up in a family of chefs and been a part of the industry for 13 years. While she previously helped build up brands like Symmetry, Xiao Ya Tou and Level Up, her current efforts are focused on Wild Blooms – a floral-themed fusion café tucked away in the sleepy neighbourhood of Hougang. The entire project, from the joint's impressive flower wall and picturesque tinted windows to its food and drink items, is the brainchild of Tan herself, who had to put in countless sleepless nights to decorate the café and perfect the taste of its many dishes. It seems the hard work has paid off because the café enjoys a steady stream of regulars who readily rave about its value-for-money fare when asked. The biggest hit at Wild Blooms is undoubtedly its ultra-Instagrammable flower tea jelly cake ($12.90), developed in collaboration with The Utopian Botanist (T.U.B). The jelly cakes take two days to make, and Tan starts by cold brewing the tea used to form most of the jelly, before hand-piping its floral blooms when the jelly solidifies. Due to its labour-intensive nature, only 15 jelly cakes are available each week.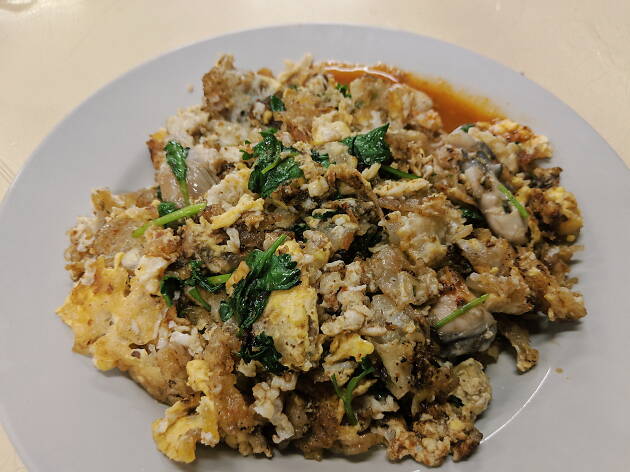 Somewhere in the northeaster suburbs of Hougang on Avenue 8, there's an elderly couple toiling over giant woks side-by-side for hours on end, churning out plates of fragrant and morish fried kway teow and oyster omelette. Lim Suan Eng and Ong Lim Chong have spent the past 30 years mastering their craft and they work together like a well-oiled machine. The omelette is fried perfectly so it is crispy while still retaining its starchiness. Oysters are also imported from Korea because they are plumper and juicier. Don't forget the homemade chilli on the side.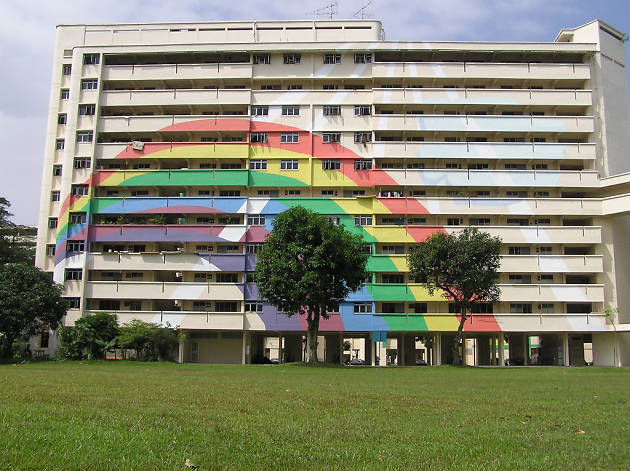 There are many old HDB buildings in Hougang and for some reason, there is more creative license exercised when it comes to paint colours for these older flats. At a glance, you'll see orange, purple, red and blue blocks around the estate. Explore the colourful massive murals and brightly painted flats of Hougang on foot.
Clocking in at five hectares, Punggol Park's pond is ideal for a casual visit with the family – there's even a promenade for that. Having recently renovated, Punggol Park has a few designated picnic spots, too with pretty views. If the little ones have too much energy to expend, take them to the playground or head to the bicycle kiosk, which can be found at the north-western tip of the park. The route around the central pond may not be long and winding, but that makes it perfect for kids who are only starting to learn how to skate or ride.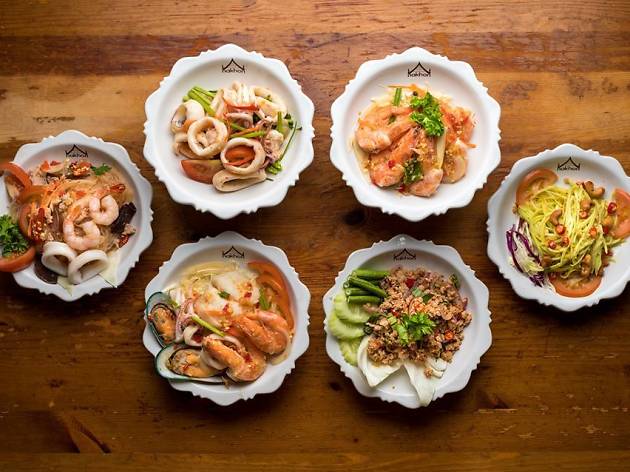 This unassuming Thai eatery may not look like much from the outside, but let the food served to speak for itself. With snaking queues every night, people are driven to get a spot in the tiny hub. The menu is extensive and provides cheap delicious Thai food with a range of $5-$8 per plate of food.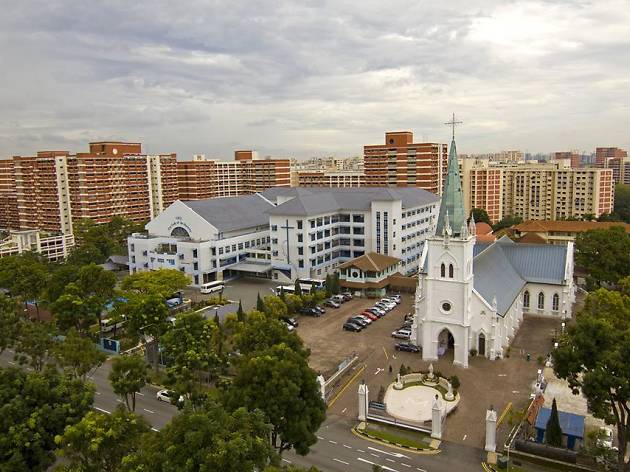 Attractions, Religious buildings and sites
Gothic-style churches in Hougang? Yep, there is one. The Church of the Nativity of the Blessed Virgin Mary located on Upper Serangoon Road, is a national monument that was constructed in 1901. Mass is held every single day in various languages and many sit and reflect in the small garden with the statue of the Virgin Mary.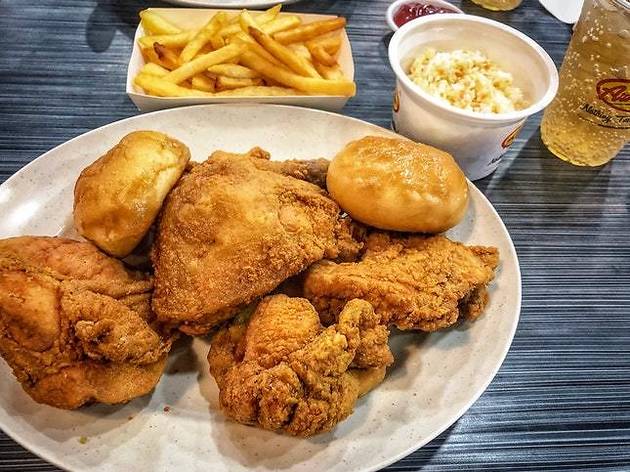 Restaurants, Fast food outlets
One of Singapore's best-kept secrets (and oldest ones too!), Arnold's Fried Chicken have been serving some the best fried chicken in Singapore. Starting out as a small fried chicken eatery tucked in the second-floor corner of City Plaza, Arnold's Fried Chicken's humble beginning is the brainchild of two entrepreneurs. Many keep returning for their delicious crispy fried chicken that comes with an assortment of classic sides.
More neighbourhoods to explore