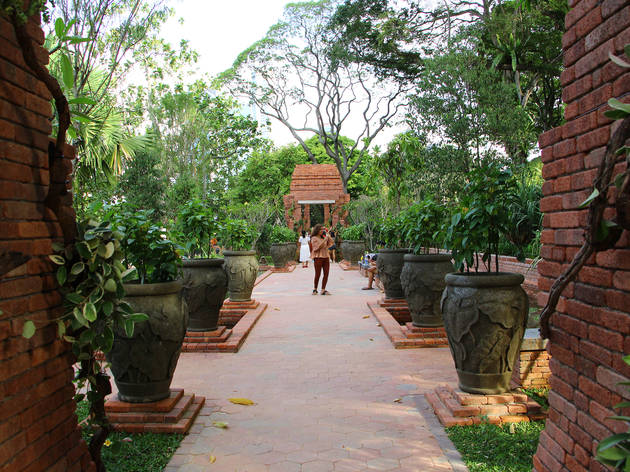 Places in Singapore that were once cemeteries
Thousands of graves were dug up to make way for MRT stations, HDB flats, and even a shopping mall
Most people walk the streets of Singapore without knowing what lies beneath them – or what used to. There were over 20 cemeteries islandwide before most were cleared to make way for new buildings and housing estates. Only one cemetery remains active: Choa Chu Kang Cemetery Complex.
The law states that the burial period for all graves would be limited to 15 years, and once the time is up, grave plots will be exhumed or relocated. While it sounds like a gruesome business, the reality is that the dead will have to give way for the living, especially in a crowded, land-starved city like Singapore.
RECOMMENDED: Heritage cemeteries in Singapore and abandoned places in Singapore
Formerly known as Government Hill, it was home to Sir Stamford Raffles and other governors before becoming an essential part of Singapore's military defense. But prior to that, it was also known as Bukit Larangan ('Forbidden Hill' in Malay) as it was believed that the sultans of ancient Singapore were laid to rest there. A Christian cemetery was also established there in 1822, but closed in 1865. To make way for new developments, the graves were cleared, with only a number of plaques saved and bricked into the west wall of the Fort Canning Cemetery which you can still find on the grounds today.
Named after the Indian dhobi ('washerman' in Hindi) – a nod to the area's heritage as the first dhobi settlement – the largest MRT station is the fourth deepest one after Bras Basah, Promenade, and Bencoolen. Wondering why it's deep? Get this: it was once a Jewish cemetery. The cemetery was established sometime between 1838 and 1842 but was repossessed for development in 1983. The station was opened in 1987, and the cemetery has been relocated to Choa Chu Kang.
Here's another MRT station that sits on a former Jewish cemetery. Established just before World War I, the cemetery was recorded to be located north of Moulmein Road, and adjacent to Thomson Road and Newton Road. It was closed in 1985 to make way for the station, and similarly, moved to Choa Chu Kang. The station was named after the popular weekly Novena devotion sessions at the nearby Catholic Church of Saint Alphonsus. Ironically, it's considered to be one of the most haunted stations in Singapore, with creepy stories involving sightings of ghostly figures and coffin bearers along the tunnel tracks at night.
Who would've thought that a cemetery once stood on the popular shopping belt? Before Ngee Ann City became a shopping paradise, it was a Teochew Cemetery called Tie Swah Ting, established in 1845 by the Chinese Teochew charitable association Ngee Ann Kongsi. It spanned 72-acres of land and housed up to 30,000 graves. In 1957, it was cleared for the 10-storey Ngee Ann building which was then demolished in 1985 to make way for Ngee Ann City Shopping Complex and Civic Plaza. While it bears resemblance to a Chinese tombstone, its towers were intended by the designer to symbolise Chinese door gods, standing for strength, generosity, and unity.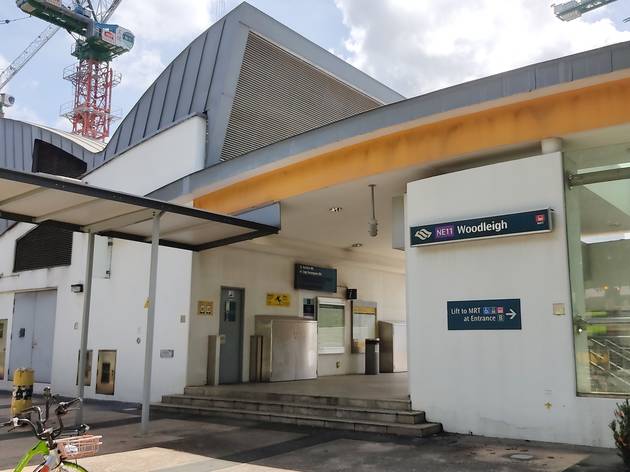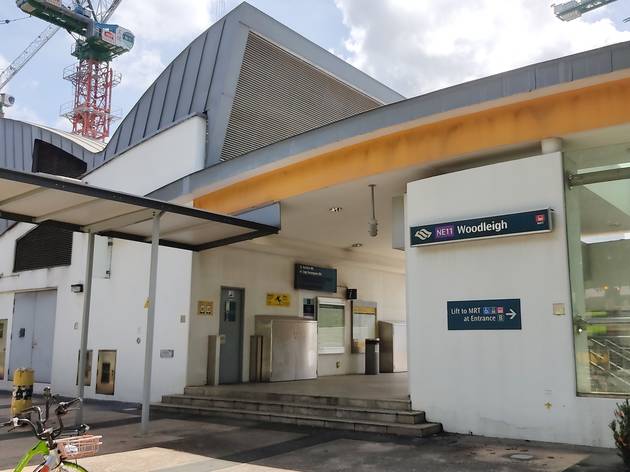 Photograph: Zhenkang/Wikimedia Commons
Woodleigh MRT station and Bidadari Estate
Let's rewind to where it all started. Before Bidadari Cemetery opened in 1908, it was home to British civil engineer Henry Minchin Simons in 1855, then William Napier whom he swapped for his Tyersall estate in 1861. A couple of years later, it was sold to Temenggong Abu Bakar who named it Bidadari ('angel' in Malay) and gifted it to his second wife. When the Temenggong became the Sultan of Johor in 1885, the estate was left unoccupied and eventually acquired to house Christian, Muslim, Hindu, and Sinhalese graves. However, these graves were exhumed between 2001 to 2006 for the development of Woodleigh MRT station, and HDB flats – imagine living in an old graveyard.
Another housing estate built on a cemetery, Bishan has quite a morbid past. It was started as a Chinese cemetery known as the Kampong San Teng Cemetery in 1870 before it became a battleground for World War II, and later, a hideout for gangsters. People sought refuge among the dead but were resettled in nearby Ang Mo Kio when the land was acquired for urban development. The graves were exhumed, and Peck San became Bishan, a pinyinisation of Peck San.