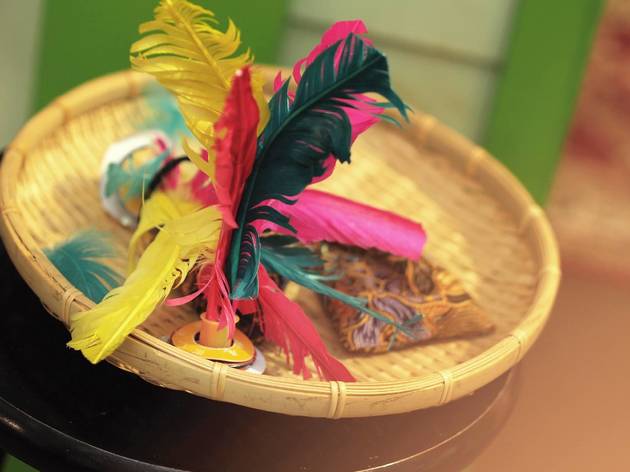 The best old school games we used to play in Singapore
Relieve your primary school or kampong days with these nostalgic games
Before computers, mobile phones and game consoles, kids (and adults) in Singapore played a number of old school and traditional games. These needed minimal equipment but a surprising amount of focus, dexterity, balance and even strategy. They're not as widespread as before – it's hard to beat the dazzling lights and sounds of digital games today – but it pays to revisit some of the favourites, and uncover some surprising facts while we're at it.
RECOMMENDED: The best old-school childhood snacks from Singapore and Six old-school heritage shops in Singapore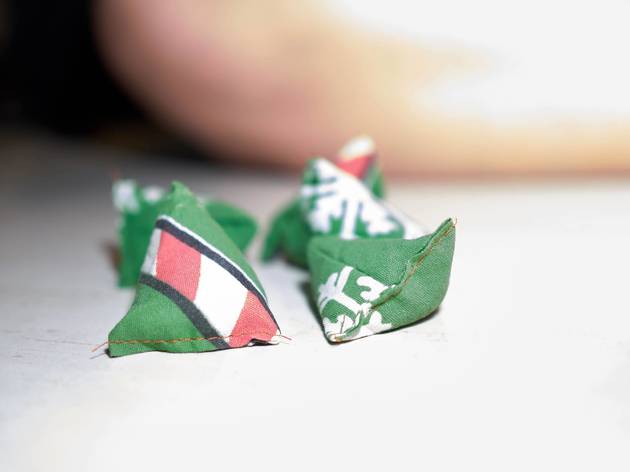 Photograph: Shutterstock
It doesn't take much to play this familiar childhood game, just five cloth bags filled with sand, rice or beans – or even actual seeds or stones, the way it was played during the kampong days. Also known as batu seremban, five stones is believed to have been brought over from the West coast of Malaysia. Five stones is such an iconic traditional game that it has been kept alive in various artworks such as Twardzik-Ching Chor Leng's public artwork Five Stones for Singapore Art Week.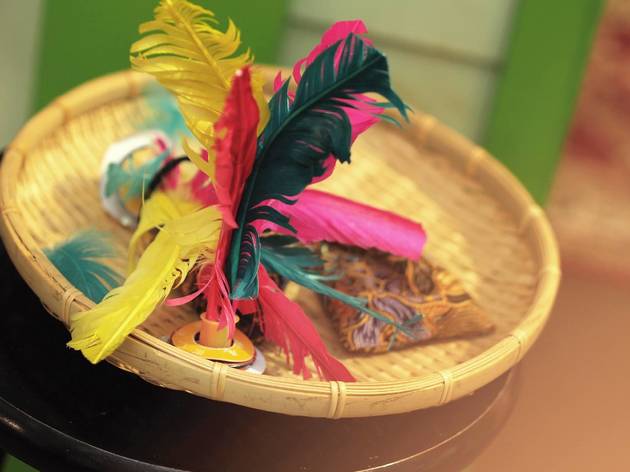 Photograph: Shutterstock
Capteh has a long, long history. The game has been dated to fifth century BC in China, where it was played by military servicemen and Shaolin monks to train their skills. It's popular in Southeast Asia too – it was included in the 22nd Southeast Asian Games, and there's even a World Shuttlecock Championship (the 10th edition was held in France in 2019). But capteh was a friendlier affair for most of us who simply competed among friends in school and at void decks to see who could keep the shuttlecock in the air the longest.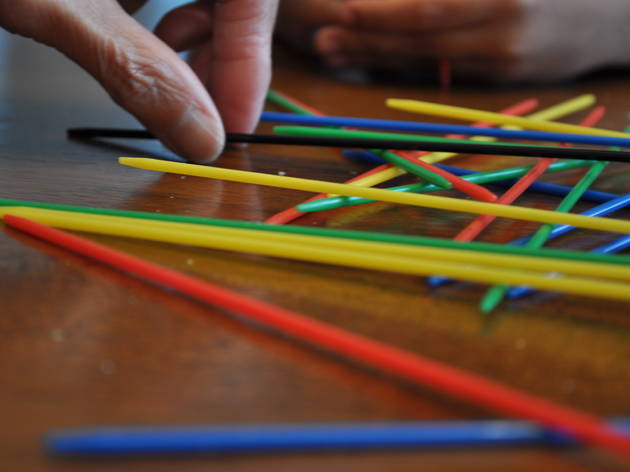 Photograph: Kim Love/Flickr
It's easy to underestimate this game – after all, it's just picking up a bunch of sticks. But pick up sticks demands both focus and motor control. Let your concentration slip, or let loose a tremble, and you're likely to send other sticks in the pile shaking too – not ideal. In Singapore, we typically play with the cheap multi-coloured plastic sticks, but other versions of the game include Mikado, played with sticks that can measure up to 20cm in length.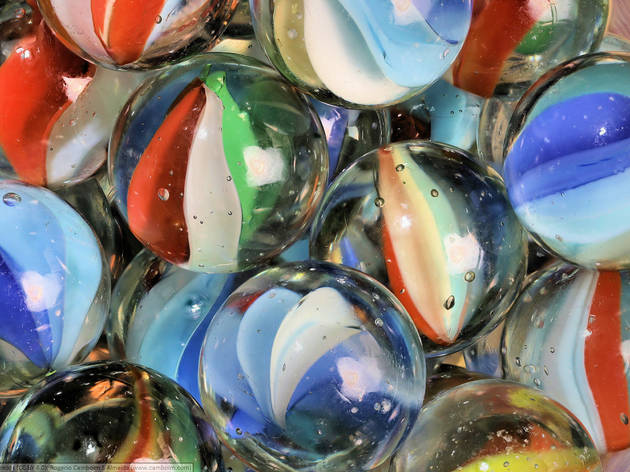 Photograph: Rogerio Camboim S Almeida/Flickr
Oh, the pain of losing your hard-won marbles in a game of goli. Also known as kelereng or guli, this game calls for precision and power as you flick marbles to knock your opponent's pieces out of the playing area – these are then yours to claim. Popular in the 80s in Singapore, goli was typically played on sand, but any flat surface will do.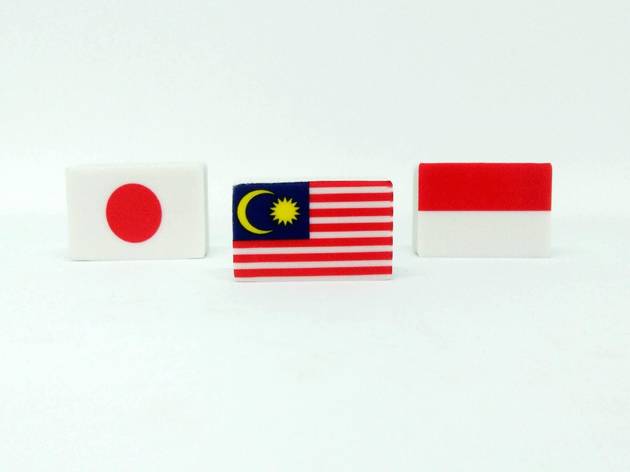 Photograph: Shutterstock
Another traditional game that brings out the collector in all of us. Flag erasers were hot stuff back then – many students would attempt to flick and flip their erasers onto their opponent's in a bid to claim them for themselves. Don't have the skills? Some people simply traded erasers with their friends to get coveted flags in their collection. A similar, but older, game is kuti kuti which was played with colourful pieces plastic shaped like animals.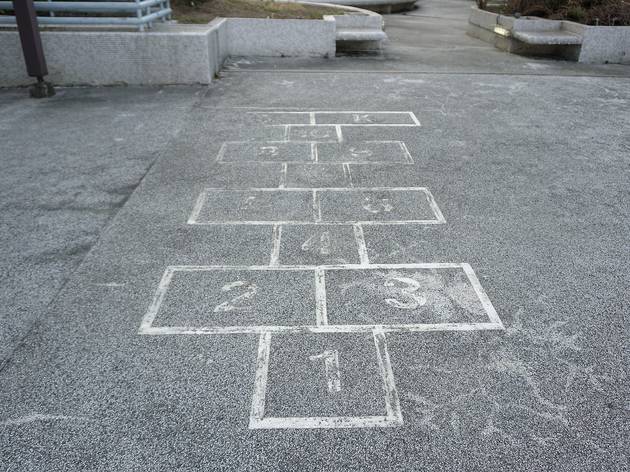 Photograph: Wikimedia Commons
It's almost a given that primary schools in Singapore have a hopscotch grid somewhere on the school grounds. Players take turns to hop through the boxes while balancing on one foot. To up the difficulty, just throw down wallets or tissue packets to block out squares – so you have to jump further to avoid them. This is a game with a long history and muddled origins – some say it started with the Romans, while others claim it was the Chinese. There's also a French version with a grid that spirals like a snail's shell.