The best theme parks in Singapore
From the world's tallest duelling rollercoasters to high-speed water slides, get your kicks at these thrilling parks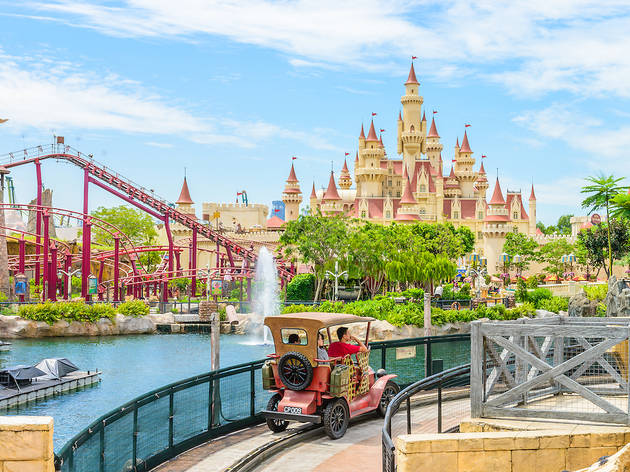 With amusement parks, water playgrounds, animal safaris and an odd, whimsical wonderland, Singapore is far from boring. The city's theme parks offer a variety of rides and experiences for thrill-seekers of all ages – and fear levels. Adrenaline junkies can get their hearts racing on the world's tallest duelling rollercoasters at Universal Studios Singapore, while families can have a splashing good time at Wild Wild Wet. If those don't get your heart rate going, there's always the gym – or chasing after the bus.
RECOMMENDED: 120 things to do in Singapore and the best hiking trails in Singapore
Got any energy left?