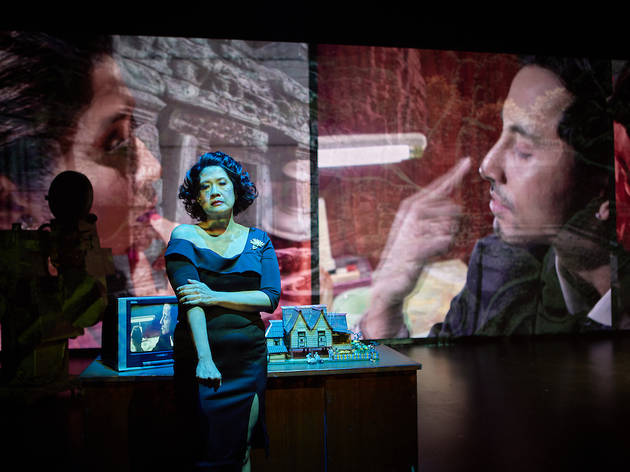 The best things to do in Singapore in June
Feel over the moon this June with exciting digital festivals, virtual parties, and online exhibitions
While other parts of the world welcome the summer sun with open arms, Singapore's virtual space turns up the heat with a smorgasbord of red, hot events online. But despite many places in the Lion City, and even around the world, remain shut due to the global crisis, there are still plenty of creative ways to cure boredom while doing your bit and staying at home.
Lift your mid-year spirits with digital versions of your favourite cultural festivals like the Wan Qing Dumpling Festival and Singapore Heritage Festival, as well as children's art festival Small Big Dreamers and Esplanade's theatre event The Studios. Plus, show some love and don your best pink ensemble for Pink Dot – because all we need is love, especially during these difficult times.
RECOMMENDED: What you can and cannot do in Singapore after the 'circuit breaker' and Time In: the best things to do at home
Got #SmallBigDreamersAtHome? While there are plenty of things to do to keep 'em active tykes busy, it's never too early to expose your little ones to art. Add some colour to the kids' stay-home routine with the digital spin of National Gallery Singapore's biennial children's festival Small Big Dreamers where they can tap into their imagination with creative play including interactive games, guided art tutorials, and immersive art-viewing experiences at the first online art festival in Singapore. The programmes are designed to unleash their inner artist, all while learning about the inspiring artworks from Singapore and Southeast Asia, including those within the National Collection.
Quench your thirst for culture online with the Asian Civilisations Museum (ACM). Travel the region without leaving your house through a virtual exploration of ACM's collection of Asian antiquities and decorative arts masterpieces. Otherwise, try your hand at recreating Asian masterpieces with household items. Get the kids to join in the fun too with ACM's kid-friendly online resources, making learning extra fun.
More things to do at home