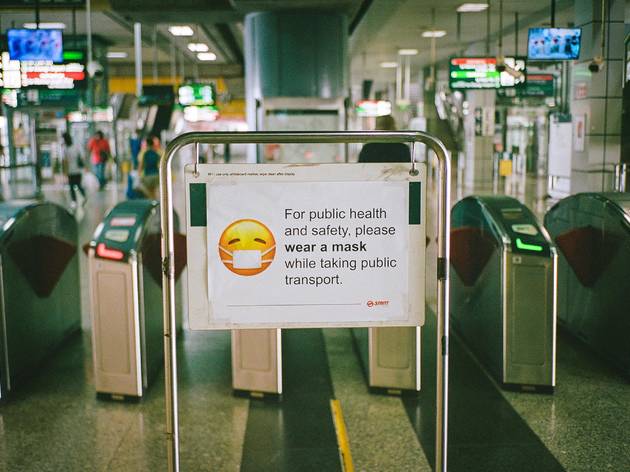 The do's and don'ts of taking the MRT in Singapore
Move in, stand up, be nice, don't shout – you better mind your manners on the MRT
It's back to the office and the trains are getting packed again. Now that taking public transport is a daily occurrence for most of us once again (perhaps unwillingly), it pays to take a little refresher on what to do and not do on public transport. It's so hard to keep up with the rules and laws in Singapore but sometimes it has more to do with common sense than you think. With a bit of effort, we can make taking the MRT more pleasant for everyone. So, here's a quick list of what is acceptable and what's not cool to do on the train.
RECOMMENDED: 7 things we'll miss now that we have to go back to the office and guide to getting around Singapore on public transport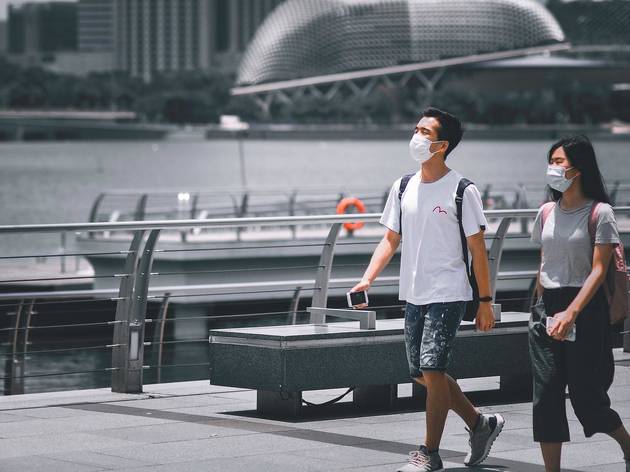 Photograph: Victor He/Unsplash
Singapore is hot as hell, so there's a huge temptation to give yourself a break from the mask to cool off when on air-conditioned public transport. We know the pain, but please don't. Keep your mask on, not under your chin (or under your nose for that matter). It's for your own good and others' – you help stop the spread of any nasty germs, and avoid having to pay a hefty fine if you're caught too.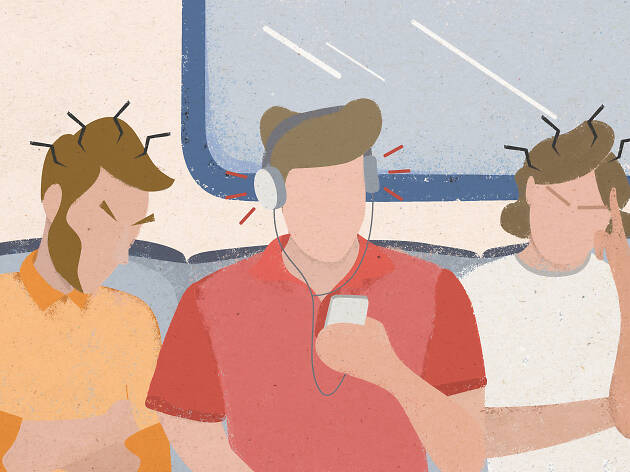 Don't blast your music on your devices
In this age of Bluetooth and all things wireless, there's really no reason to blast your music for all to hear on the train. Plus, it's pretty weird to be broadcasting WAP to a hundred other strangers – you do you, but not everyone wants to stir macaroni in a pot with Cardi B, at least not in public.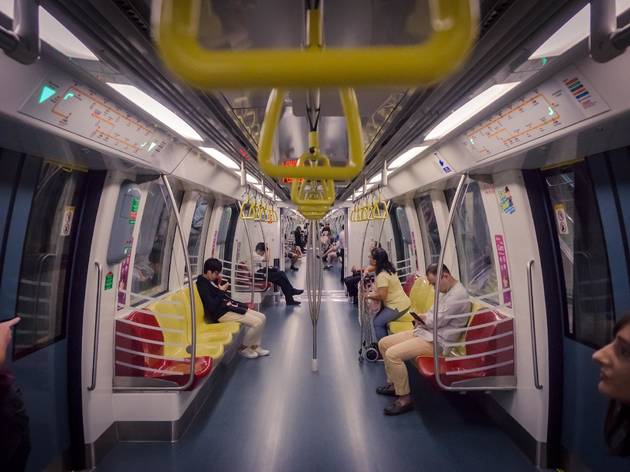 Photograph: Kit Suman/Unsplash
So, the latest episode of Vincenzo was amazing and you want to gush with your friends all about it (and no, this is not a plug). Go ahead, but do keep the volume down. Some of us need the peace and quiet to unwind from a stressful day, and it's just plain frustrating to be unwillingly privy to a stranger's conversation. Plus, it's good practice for being on the famously quiet Japanese trains (you know, when the time comes and we can travel again).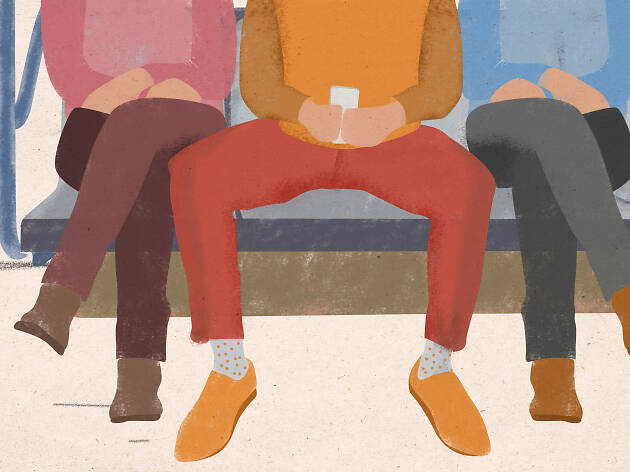 Greatest threats to society – climate change and manspreading. Not to be dramatic, but do you really have to sit with your legs so wide apart that it takes up almost two seats? The answer is, you don't. The awkward knee-to-knee touching with the person next to you is uncomfortable, and forces your neighbour to screw up into weird pretzels just to avoid you. So zip those knees together and we promise, it'll make a lot of people happier.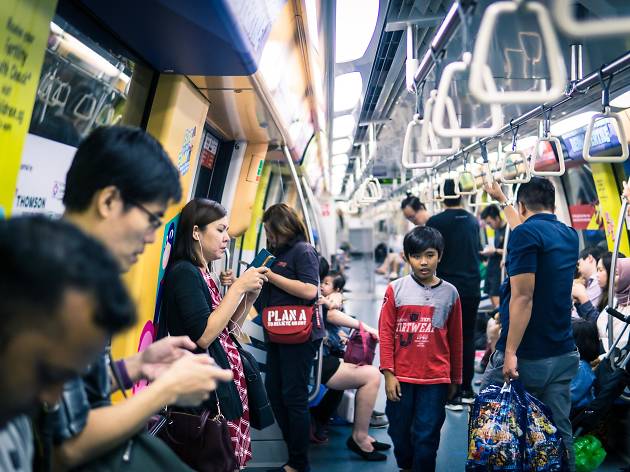 Photograph: Kit Suman/Unsplash
It can get frustrating when you have to say 'excuse me' a million times before you actually get on the train just because nobody wants to move to the middle. Aren't we famous for efficiency? Let's add graciousness into the mix and move in so that everyone can fit onto public transport as quickly and painlessly as possible. All it takes is a little side shuffle to make way.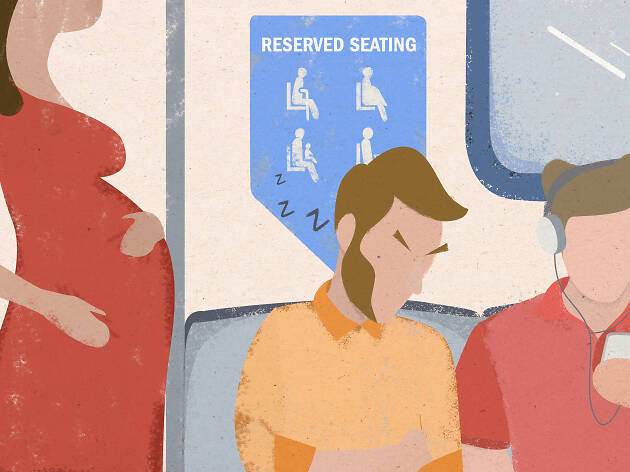 Don't hog the reserved seats
Yes, you've had a long day and could really benefit from some rest. But there are always those who need it more than you. There are stickers and signs everywhere on the train to show that allocated seats should be given to the elderly and pregnant ladies. It's fine to plunk yourself in one of the reserved seats, but do give it up promptly when you see someone needy wobbling in. Don't pretend to be sleeping!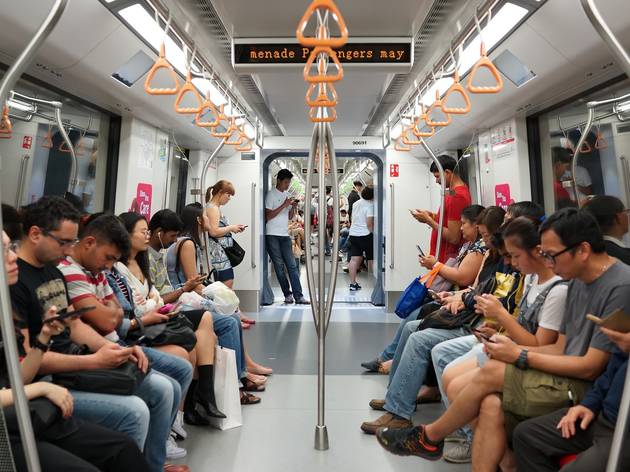 Photograph: Shutterstock
Do look up from your screen
If you were watching your favourite anime series on your phone or catching up with your shows on Netflix during the commute, good on you for keeping yourself occupied. But when you've reached your stop, there's no reason to have your eyes glued to the screen while walking out of the train. Put that screen away, stop bumping into people and complaining and make your way to the gantry in peace.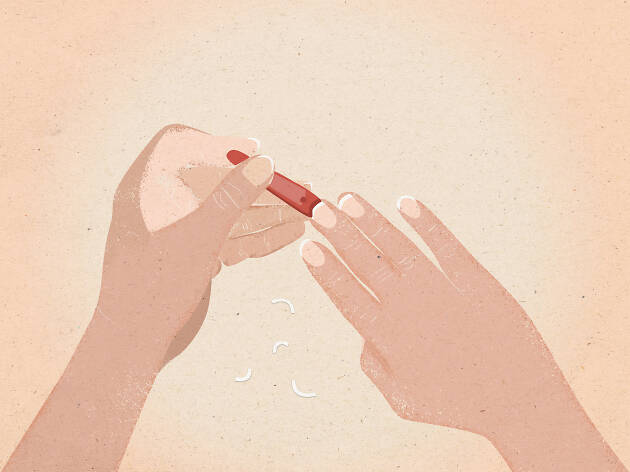 Don't clip your nails on the train
To put it simply, there's a time and a place to clip your nails and it is most definitely not onboard the MRT. Majority of Singaporeans find this quite off-putting, so you'd need very thick skin to even attempt doing such a thing anyway.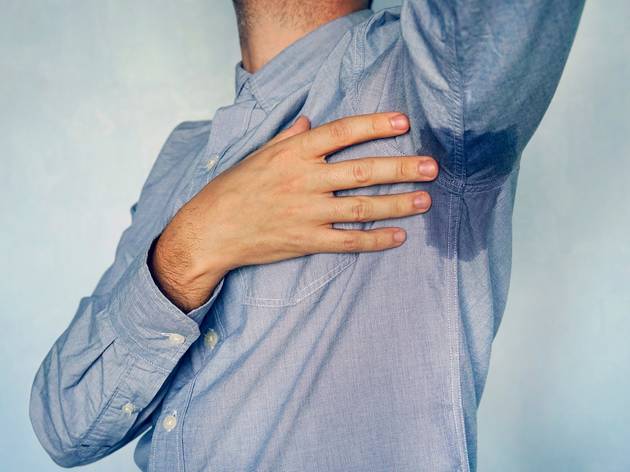 Photograph: Shutterstock
We've established that Singapore is oven-hot. It's hard to avoid sweating up a storm, and smells happen. But think of it this way: you're on the train in the morning, building up a sense of zen before the workday – only to get interrupted by a whiff of something unpleasant. Not a great start to the day. So, be considerate and spray on some deodorant or spritz some perfume before you leave the house. Besides, it leaves you feeling clean and fresh as a daisy too.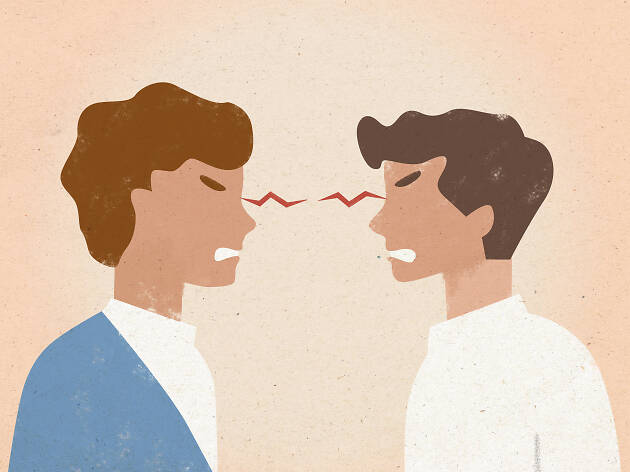 Accidental eye contact with strangers is inevitable in public spaces but it's another thing to hold the gaze for a prolonged time. Unless your next intention is to actually make conversation, don't be staring at others on the train – it's plain creepy.
Getting around town