What to expect when attending a live performance in the 'new norm'
Small-scale pilot performances were recently rolled out – here's what you can expect when more return to the stage
Early this month, the Esplanade, Singapore Festival of Arts (SIFA), and Singapore Symphony Orchestra (SSO) were among the few from the local arts community to roll out live small-scale performances as part of a pilot scheme by the National Arts Council. Venues such as the Esplanade's Outdoor Theatre, Victoria Concert Hall, and Drama Box welcomed back 50 members of the public since the circuit breaker started in April.
These trial performances were organised to aid Singapore's arts and culture sector in experiencing and anticipating the progressive resumption of physical live shows as we inch closer to Phase 3. As announced by the Health Ministry (MOH) on October 20, live performances can resume from November 1 at designated venues with up to two zones for a maximum of 50 audiences each. So, what does it look like behind the doors of the city's major arts hubs?
Like visiting museums and dining in restaurants, catching a live show during the 'new norm' will never be the same again. To find out what we can expect, we chat with Rachelle Tan, the Esplanade's Director, Venues and Planning, and Gaurav Kripalani, Festival Director of Singapore International Festival of Arts. Here's hoping for more live performances soon.
RECOMMENDED: What a staycation at Marina Bay Sands Singapore is like right now and this is what going to Singapore's museums look like in the 'new normal'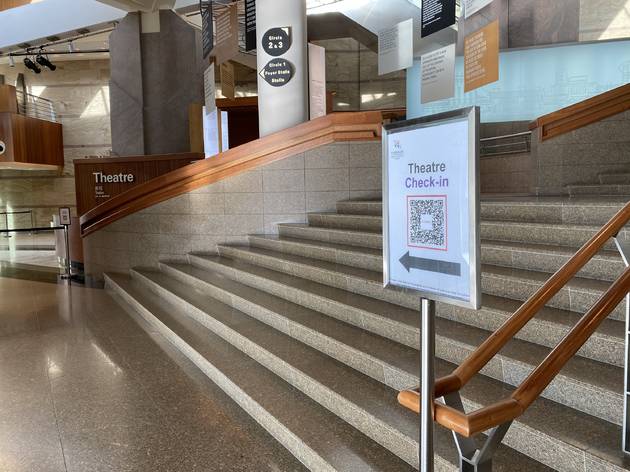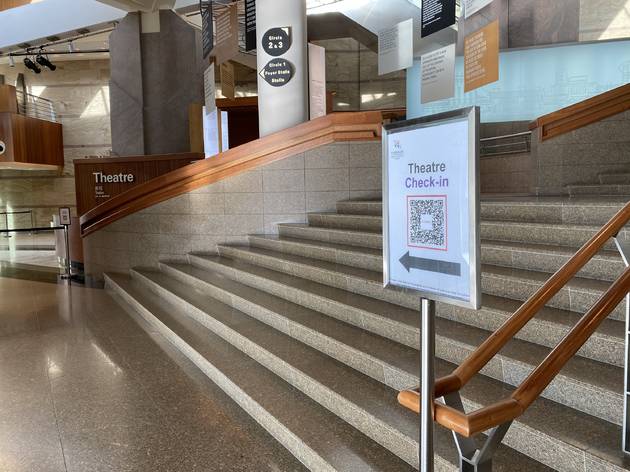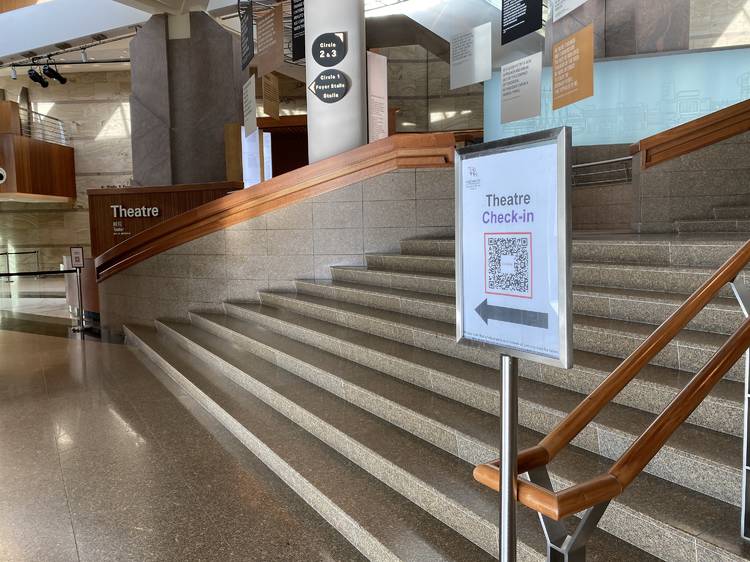 Photograph: Esplanade – Theatres on the Bay
E-tickets to be booked online
To maintain minimum contact, e-tickets are advised to be booked online in advance. However, selecting a seat may not be as easy as it was pre-circuit breaker. For example, seats are allocated for a specific number of attendees, depending on whether you're on your own, coupled up, or with up to four other friends. This is to ensure safe-distancing between you and other groups of attendees.
When speaking about the performance of Poetry under the Southern Bough on October 10 at the Drama Centre, Gaurav shares with us that "patrons purchased seats for groups up to five and the system ensured that neighbouring seats to the left, right, front and back were kept vacant to ensure safe distancing measures were adhered to."
Over at the Esplanade, Rachelle assures us that its "Customer Experience team has been working with Sistic on a new ticketing system that is able to automatically assign seats to be "bubble-wrapped", that is, leaving empty seats on the left, right, front and back of the chosen seat(s)."
Photograph: Esplanade – Theatres on the Bay
Staggered arrivals and exits
Patrons are also advised not to come all at once. Check your ticket as it will indicate the best arrival time for you based on your seat.
"We also will stagger the arrival of the audiences into the venue and this too is reflected on the e-tickets that are issued," says Rachelle. "All audiences will need to sanitise their hands before entering the performance venues."
Follow the on-site signages
Ticket holders will be reminded about the necessary safety measures to follow. There are also onsite-signages to guide you around the venue and to your seat, so don't be alarmed at the lack of ushers. This is to ensure minimal contact between the staff and the audience.
"As this could be the first time our audiences are back at the centre since the circuit breaker, we will ensure that they are well informed of the new procedures before their visit, and be clearly guided by the onsite signage as well," says Rachelle.
We will ensure that [our audiences] are well informed of the new procedures before their visit.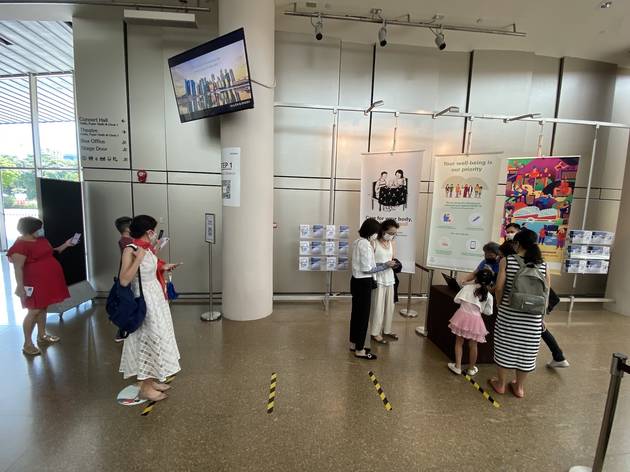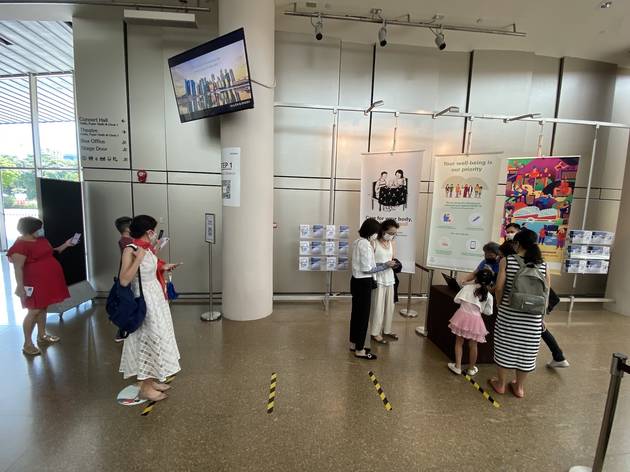 Photograph: Esplanade – Theatres on the Bay
Always keep a safe distance
You should've already gotten the hang of keeping a safe distance of at least one metre between you and the next person, so there's no excuse to not do so – unless it's with a friend or family member.
"For [Esplanade's] pilot trial performance at the Outdoor Theatre on October 12, the venue was barricaded and audiences had to queue at least one-metre apart to enter the venue. Groups of audiences were seated at least one-metre apart too. The seating capacity for each pilot trial performance is capped at a maximum of 50 persons," Rachelle tells us.
Over at the Drama Centre, Gaurav shares with us that safe-distancing applies for all, "observing a three-metre distance between performers and audience, and a one-metre spacing between audience members, and no intermission."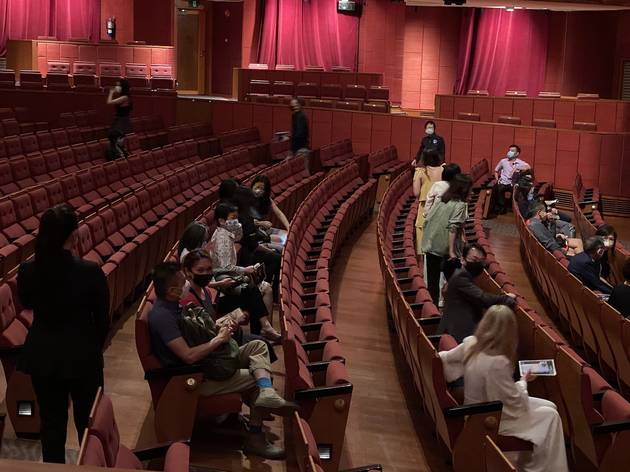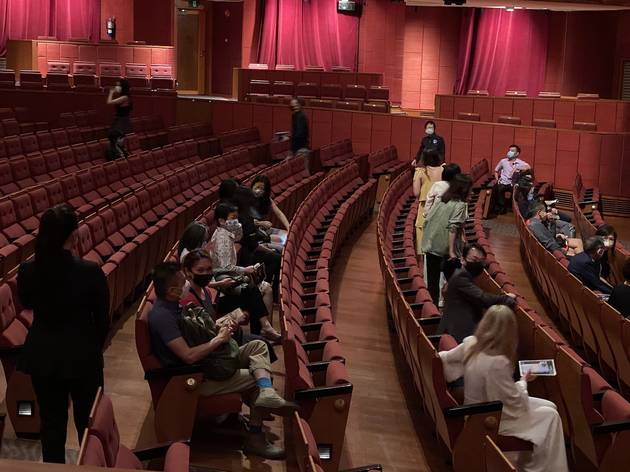 Photograph: Esplanade – Theatres on the Bay
Like any other venues, all patrons are required to wear a mask at all times, unless consuming food. Everyone is also required to follow safety measures that have been implemented since the start of Phase 2 in June. "These include temperature screening and the use of SafeEntry application at all venues; increased frequency of cleaning and sanitisation of our venues and equipment, common areas, washrooms, contact surfaces, and countertops, as well as adhering to the safe distancing practices. Sensor hand sanitiser dispensers have also been placed around the centre," says Rachelle.
Look out for new safety measures that will be introduced too. For example, SSO's VCHpresents: Haydn's Emperor and Tchaikovsky's Florence on October 8 was one of the first concerts to require the TraceTogether app or TraceTogether tokens for all audience members.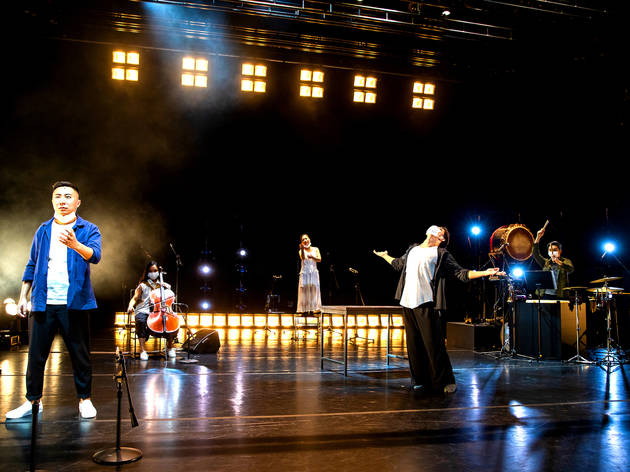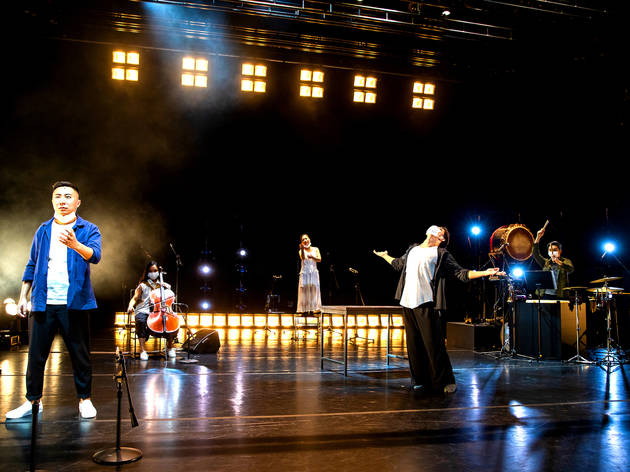 Photograph: Toy Factory Productions Ltd
Expect innovative artistic experiences
If there's anything that the circuit breaker has taught us, it's that we have to keep exploring innovative ways to adapt to change, while keeping spirits up. There's no denying that the arts community has offered exciting online programmes to stay connected, inspired, and most importantly, positive while staying safe at home. And this will continue to be translated into the physical format when live performances have been given the green light to proceed.
"As seen in the lineup of performances we've unveiled under SIFA v2.020, the experiences will be more intimate in nature, allowing participants to fully immerse and have a deeper engagement with the work, where sometimes the roles of audiences and performers are blurred; while adhering to safe distancing measures mandated by the authorities," Gaurav tells us. "We can also expect innovative artistic experiences that embrace new mediums or methods to create and present art, from artists based in Singapore and when it is possible, around the world."
"An example would be A Thousand Ways by the American Theatremaker-duo 600 Highwaymen. The first of the three-part series will be presented in SIFA v2.020 in the month of November, with the remaining two parts in 2021. You and another audience member – both strangers – call into a shared phone line and are met by a narrator's voice. Guided by a carefully crafted set of directives, an exploration begins," he continues.
The experiences will be more intimate in nature, allowing participants to fully immerse and have a deeper engagement with the work.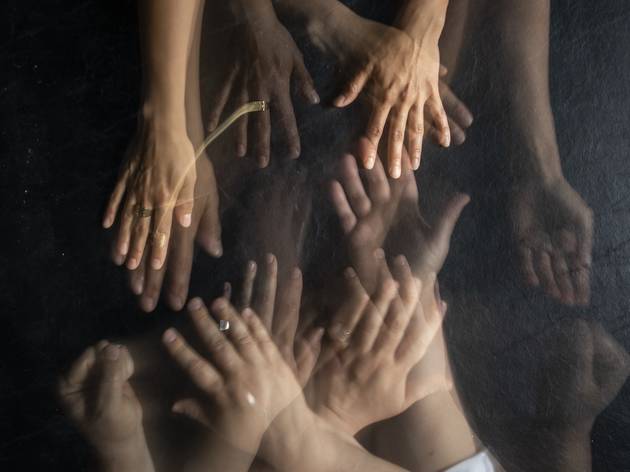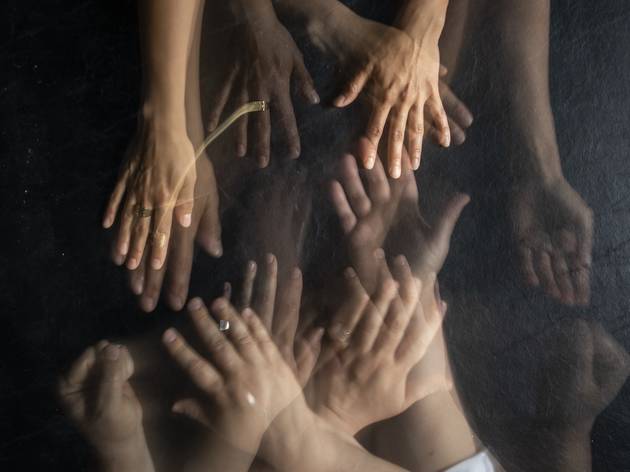 Photograph: Maria Baranova
Esplanade continues to present the art of music, dance, and theatre via videos, stories, podcasts, and more on its digital platform Esplanade Offstage. The free online all-access backstage pass lets viewers watch exclusive broadcasts of performances and gives an insider's look to local, as well as regional, arts and culture. This also allows people to continuously support artists and cultural sector workers even in the comfort (and safety) of their homes.
SIFA also refuses to deny anyone of their arts fix by carrying on with SIFA v2.020, showcasing talks led by theatre directors and artists, workshops to take part at home, special performances to catch, and more. Look forward to new online programmes such as the live and interactive three-part experience A Thousand Ways, as well as immersive auditory journeys The Silence of a Falling Tree and A Bird Calls You to Moscow.
Read more on the 'new norm'