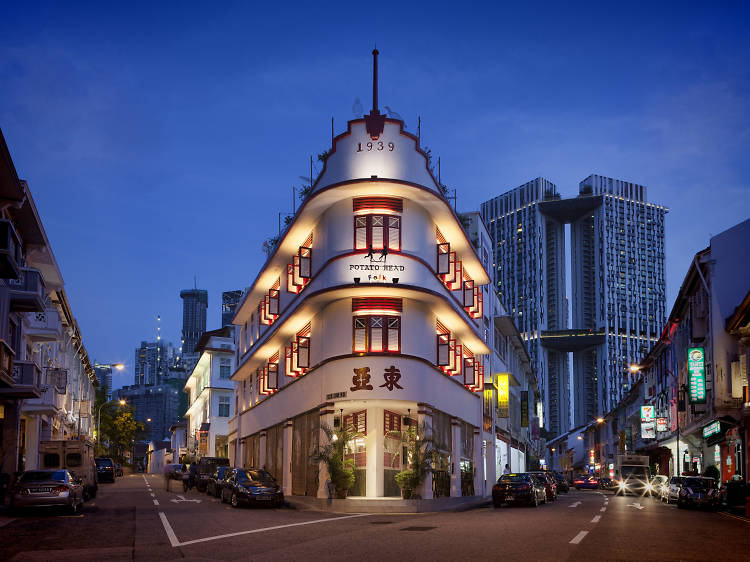 Photograph: Potato Head Singapore
Chinatown
Some of the earliest shophouses (one documented in 1840) can be found in this ethnic enclave. Stroll down Erskine Road for examples of the minimalist two-storey buildings featuring a five-foot way on the ground floor, wooden jalousie windows and clay-tiled roofs.
Swing by 157 Neil Road for a juxtaposition of styles. Here, you'll find the Baba House which was once the sweet digs of a wealthy shipping merchant. Bathed in electric blue and adorned in an array of jian nian phoenixes and peonies, it's a shophouse superstar you can't miss. More of such bold shophouse also reside along Stanley Street.
For an art deco version – also known as tropical deco – feast your eyes of the Dong Ya building. The uniquely-shaped building is now the humble abode of Potato Head Singapore which makes a swell spot for food and drinks.