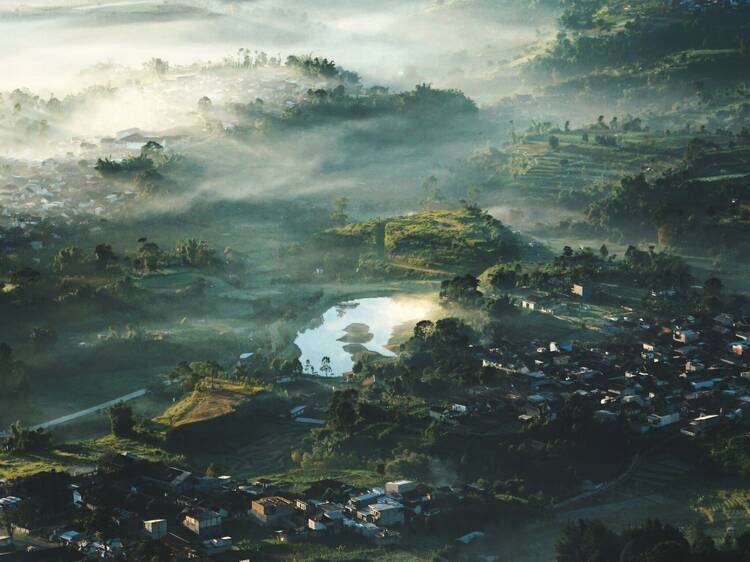 Photograph: Dwinanda Nurhanif Mujito/Unsplash
Venture out of Bali and into Bandung, the capital city of Indonesia's West Java province. The climate here is some of the best in Indonesia, maxing out at 27 degrees Celsius thanks to its sheltered position among volcanic mountains. University students descend upon the city every year for studies, so Bandung is not short of shopping, cultural attractions, and nightlife. Head further out for some nature – you can drive right up to the crater of Mount Tangkuban Perahu.
DO Visit the Lembang Floating Market to browse the fresh produce and snacks on sale, and dine at the floating restaurants and eating places. Besides going up Mount Tangkuban Perahu, you can also consider visiting the stunning White Crater in South Bandung, and the beautiful tea fields in Kebun Teh Sekitar Ciater.