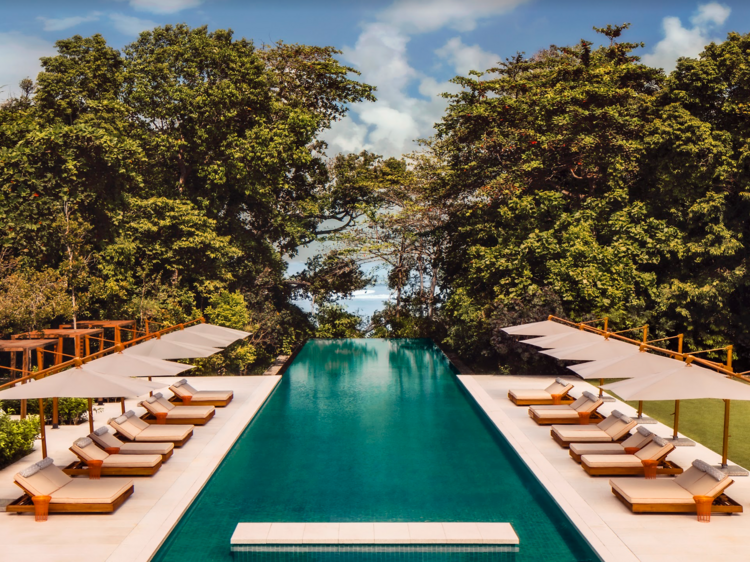 Photograph: One & Only
Step into beachside resort One & Only and you'll immediately be blown away. One of the most stunning sights? Its infinity pool that's flanked by lush foliage – the hotel pays lots of careful attention behind the scenes to preserve the flora and fauna. The views don't stop there though. Look further and you'll be greeted with a glimpse of the picturesque South China Sea.
It's a spacious resort too: 42 Junior Suites, two expansive two-bedroom Grand Suites and a four-bedroom residence, Villa One. Each suite even comes with its own private plunge pool. If you ask us, its the Ocean Junior Suite that's most appealing since there's a verendah that fully opens up to sweeping sea views.
While you can book a range of activities, including paddleboarding, massage, jet-skiing, and kite surfing, it's tempting to simply lounge at Ember Beach Club to even out your tan.