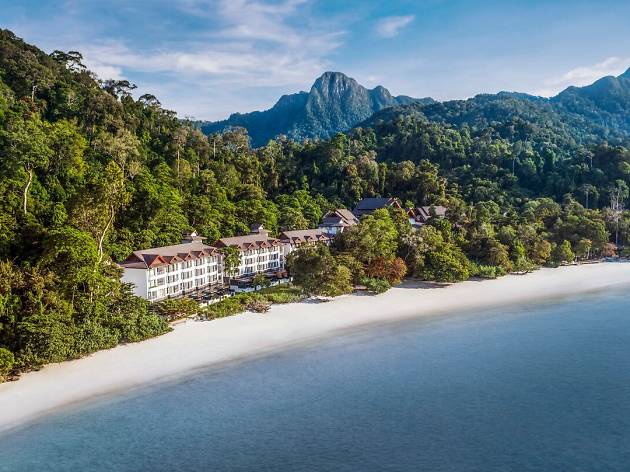 Weekend travel guide: 48 hours in Langkawi
What to see, do and eat in Langkawi, Malaysia's beach paradise
How many times have you heard someone tell you that Langkawi is boring? Contrary to popular belief, the tropical island is a great weekend destination – especially since it's just a 1.5 hour flight from Singapore.
Whether you're exploring Langkawi's many beaches, trekking its jungle-clad hills or having a meal at its picturesque paddy fields, Langkawi has much to offer. We've rounded up the best things to do for a weekend trip to Malaysia's beach paradise.
RECOMMENDED: The best short day trips from Singapore and the best resorts and villas in Bintan
What to see and do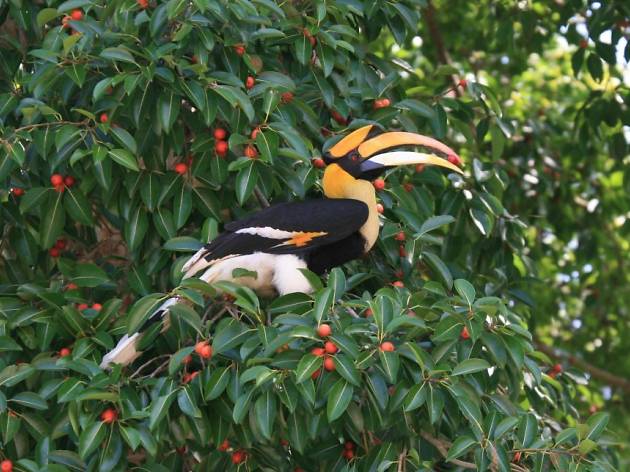 Photo: Irshad Mobarak / JungleWalla
Langkawi is famed for its flora and fauna. It is home to Southeast Asia's first UNESCO Global Geopark, anyway. Let Junglewalla's team of naturalists take you on a tour around Langkawi's lush mangroves. You'll learn about mangrove ecology, Langkawi's wildlife, and check out the sheer limestone cliffs, fiords and sea stacks that majestically rise out of the ocean.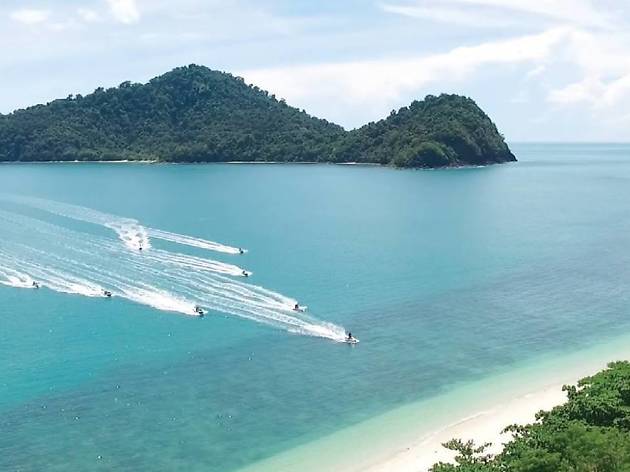 Photo: Mega Water Sports
Ever felt like recreating the epic James Bond getaway on the River Thames on a jet ski? There's no better setting than Langkawi's beautiful limestone karsts that jut out from the sea. Mega Water Sports conducts highly-raved jet ski tours which make for an exhilarating way to explore The Jewel of Kedah. Choose from the chilled Three Island Tour (which takes you from Pantai Cenang to other islands at a leisurely pace) to the challenging Lunch@Fishing Village Tour for more experienced riders, but rewards you to lunch on top of a hill overlooking glorious views of the ocean.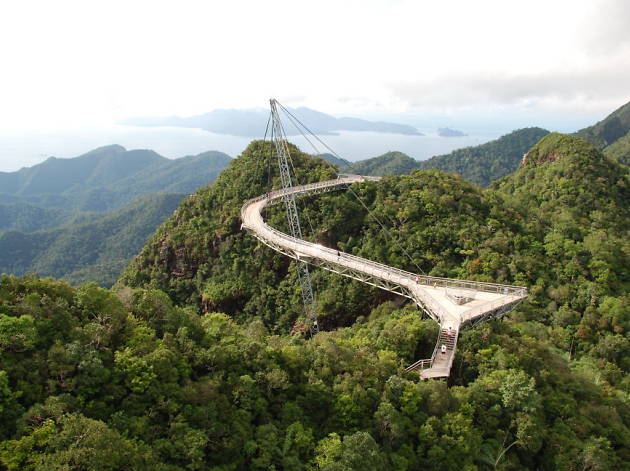 Photo: Wikimedia Commons
Walk on the world's longest curved and free-spanning bridge at the Langkawi Sky Bridge, built along the peak of Gunung Mat Chinchang. You'll get a birds-eye view of the island's dense forests, clear blue sea, and the many islands dotted around Langkawi. If you're up for a challenge, choose to hike up instead of taking the cable car. No pain, no gain – or so they say.
Where to eat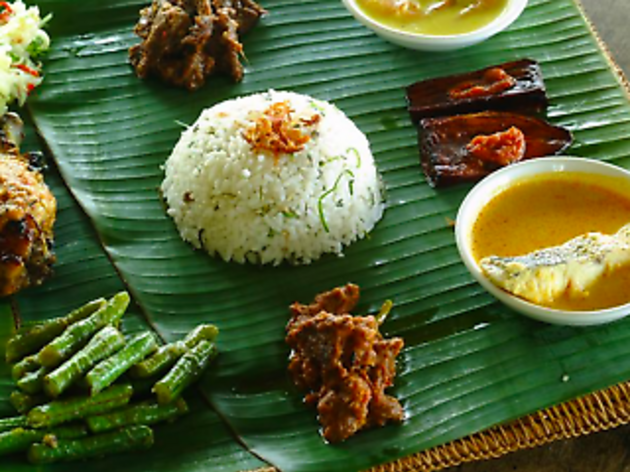 Photo: Nam Restaurant
Located in a garden setting surrounded by coconut and palm trees, Nam Restaurant is one of the island's best dining spots. It offers fusion gourmet cuisine such steeped in Asian spices. Try the Nyonya-style fried rice with chicken satay, chilli prawns, beef rendang, acar, omelette, green vegetable and crackers and the chicken tikka in pita.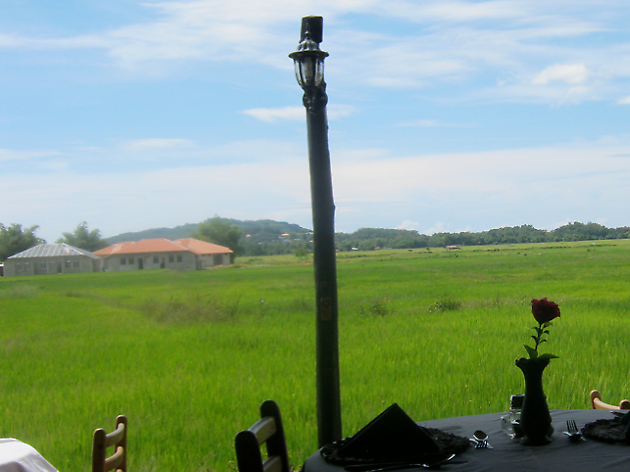 Pia's the Padi
Regarded as many visitors as Langkawi's best-kept secret, Pia's the Padi is a restaurant in the middle of the paddy fields. Its extensive menu offers everything from spring rolls and samosas ($3.95), to beef baltic ($14.30) and chicken butter masala ($14.30). If you have dietary requirements, the eatery also has a strictly vegetarian menu, where you can find everything from chickpea curry ($11) to Punjabi potato patties ($9.40)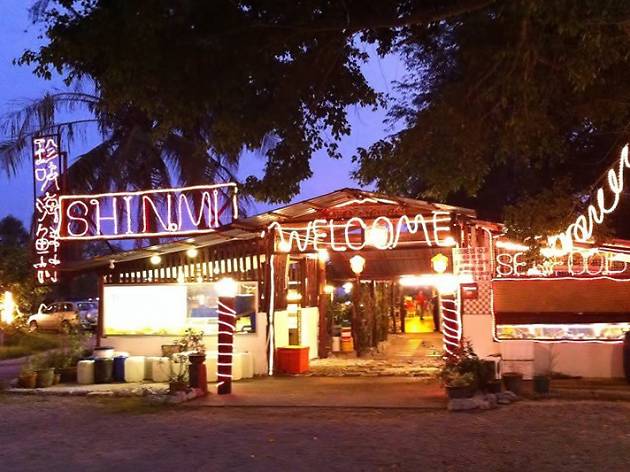 Photo: hotels.com
What's a tropical island vacation without a sumptuous seafood meal? Shin Mi Seafood Village serves live seafood and other varieties at reasonable prices amidst local fishermen villages. Tuck into large tiger prawns and grilled fish such as red snapper and garoupa ($2.65 per 100gram), complemented with sides like stir fried kailan with salted fish or fried omelette with shrimp, both at $3.95 for a medium portion.
Where to stay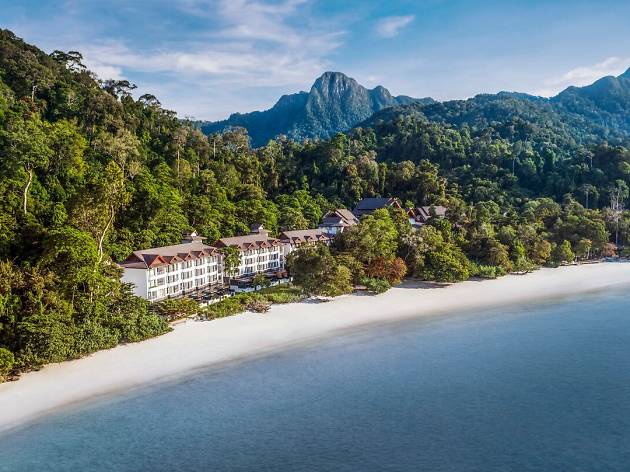 The Andaman
Treat yourself
Tucked away between a 10-million-year-old rainforest and the tranquil Datai Bay lies The Andaman, a resort under Marriott's Luxury Collection portfolio. Whether you're there for a romantic weekend or with family and friends, you'll have an ultra-luxurious weekend away from $244 a night.
It's not all just lazing by the pool, either. Take part in the private guided snorkel sessions with a Marine Biologist and uncover the beautiful coral reef near the resort, estimated to be between 6,000 and 8,000 years old.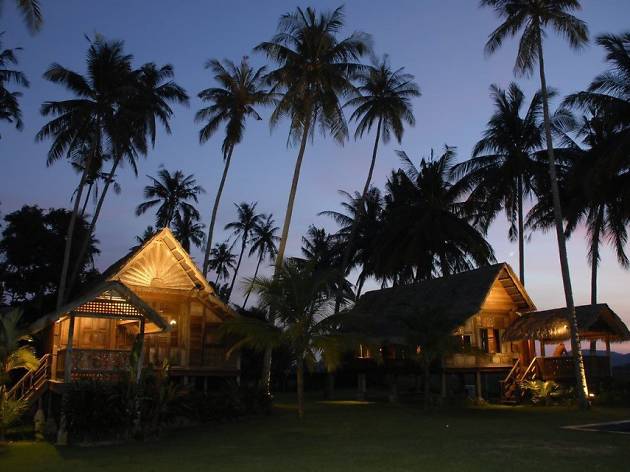 Photo: Bon Ton Resort
Boutique chic
The Bon Ton Resort is one of the most stylish accommodations on the island. The boutique hotel features eight individually styled antique Malay villas – from the Palm, which sits in a 120-year-old house right beside the pool, to the Yellow Orchid, a fisherman's house which has been transformed into a summery colourful abode. The latter has an open balcony and open-air bathroom and sun deck. The resort is only a ten minute drive from the airport and prices start from $138 a night.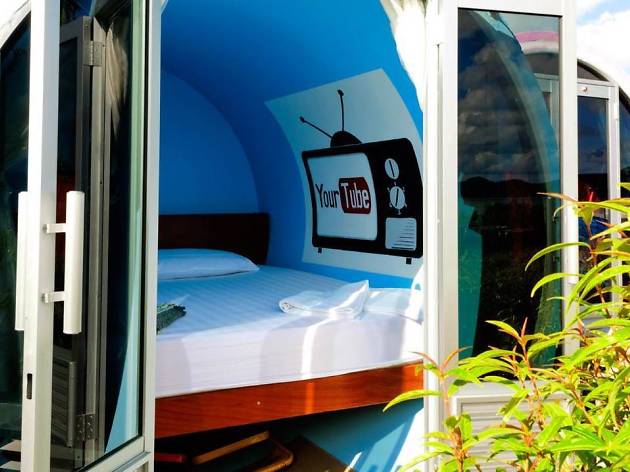 Photo: Tubotel Langkawi
Quirky & Instagram-friendly
Stay in a round tube-shaped capsule built from a concrete drainpipe with views of the ocean at Tubotel Langkawi. The hostel-style budget accommodation (prices start from $33 a night) is located within proximity to Pantai Cenang. If you're up for some socialising, the communal terrace has day bed sun loungers and a cafe with beautiful sea views.
Need more weekend getaways?