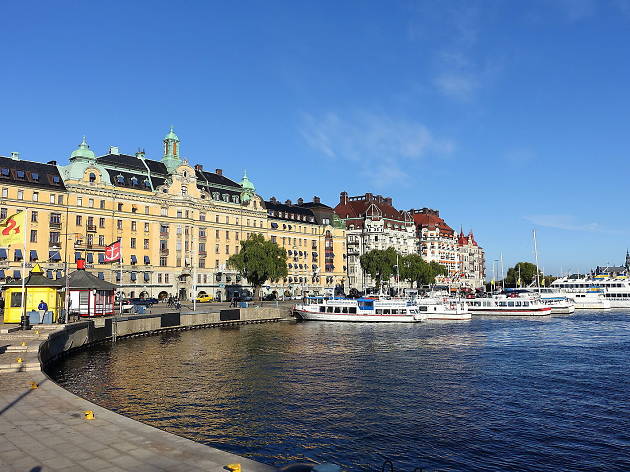 The 11 best Airbnbs in Stockholm
Get your hygge-fix and live like a local at these stunning Scandi apartments
It's the Scandi capital, where cultural tradition meets modern technology, where Abba-obsessed fans drink with Fika-loving creatives, where astonishing attractions, trendy bars and marvellous restaurants sit side-by-side. But not only that, Stockholm is the ideal place for anyone looking for some hygge. And what better way to find it than by renting a snug Scandinavian home?
The Swedish capital isn't the cheapest of cities, so make your kroner go further (and feel more like a local) with a sojourn in a sleek Scandi-cool studio or a lakeside eco-village from Airbnb. Or, if you're feeling really lavish, you could opt for the grandeur of a castle (seriously, it's a thing). Your call; the best Airbnbs in Stockholm pretty much have it all.
Note: please check the latest travel guidance before booking your trip
Stockholm's best Airbnbs
Beautiful boutique home in Vasatsan
According to one guest, the photos don't do the place justice. But with those impossibly high ceilings, signature Scandi furniture and floods of natural light, we'd be happy to take the risk. And those of you who are cat-lovers will be pleased to see Mossan the house cat occasionally make an appearance.
Image ©Airbnb
Centrally-located penthouse in Gamla stan
Yep, this is a pretty lavish penthouse. The vibe here is art-infused Scandi-cool but you'll be hardpressed to find a four-bedroom home at this location, at this price and one that serves picturesque views over Stockholm from its rooftop terrace that are THIS sexy.
Image ©Airbnb
Relaxed one-bed studio in Kungsholmen
This totally serene and 'cozy, warm space' (according to one happy camper) is just a 10-minute stroll from the central station and 15 minutes away from the Old Town. Plus, there are loads of local eateries to grab a bite in and a snug balcony to curl up on after a day's wandering. Perfect for couples or lone travellers.
Image ©Airbnb
If it's the royal treatment you're after, you could do worse than staying at this orangery. Part of the Wenngarn castle estate (a space with an 18th-century castle and a load of cultural-historical buildings, the orangery is a '30s build which was originally used as a residence for the castle gardener master. Bring all your biddies because this place sleeps 20. You can find a golf course nearby and also enjoy breakfast at the neighbouring Wenngarn Castle cafe.
Image ©Airbnb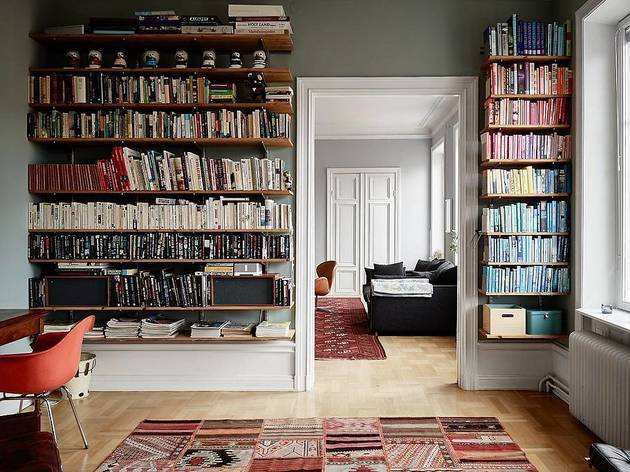 Vintage three-bed in Ostermalm
Feeling flush? You will be after a stay on the top floor of this former bank. It's strictly coasters only (ring marks on that antique furniture probably wouldn't go down too well). And there's a handily located fireplace to plonk yourself in front of, plus a wall of books to devour while you're there.
Image ©Airbnb
Swanky one-bed apartment in a Södermalm skyscraper
For a slice of the high life and uninterrupted views over Stockholm that are practically begging to populate your Insta feed, it has to be this sleek-looking flat, located at the top of a 21-story building. And with all the best bars and restaurant spots are laid at your feet all you have to do is tear yourself away from that gorgeous view. Good luck!
Image ©Airbnb
Bohemian four-sleeper in Gamla Stan
When there are so many blankets and soft furnishings to be seen, it's hard to imagine you won't be comfy in this quirky apartment. Vibrant and covered in patterns, it's a far cry from the Scandi-chic we've all become accustomed – but that's not a bad thang. Besides, located in peaceful Gamla Stan, sightseeing is super easy and relaxing come evening is a breeze.
Image ©Airbnb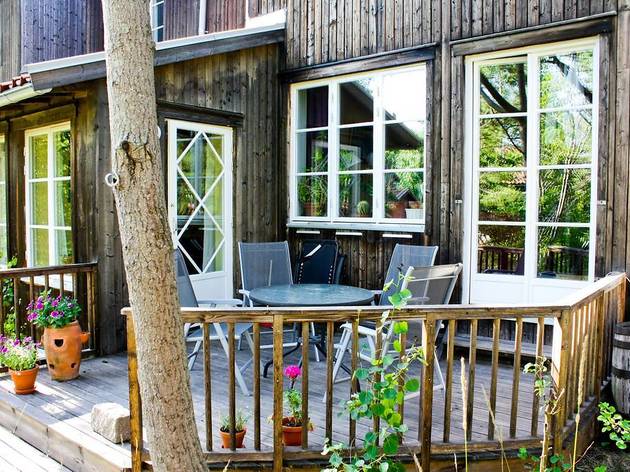 Eco-friendly B&B just outside the centre
If solar panels, lake-side saunas and environmentally friendly materials have got your sustainability senses tingling, make a beeline for this beautiful B&B, located in an "eco-village", which has a nature reserve right on its doorstep. And with the city just a 15-minute train ride away, it's easy enough to pop into town if you've had enough of all that awful fresh air.
Image ©Airbnb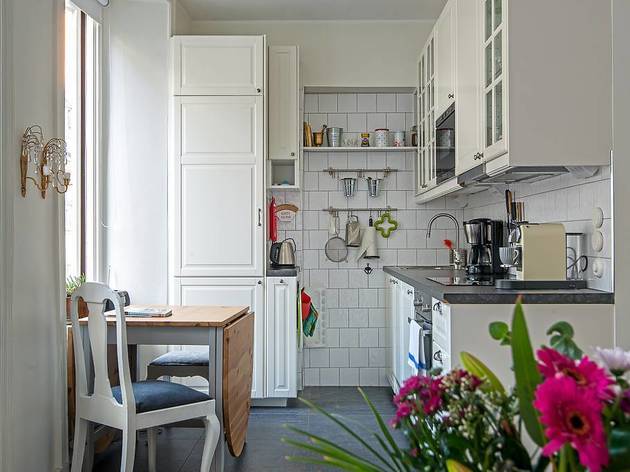 Cosy one-bed in Gamla Stan
Super central, this lovingly refurbed apartment is a great place for travellers looking to be in the midst of the action. Explore the grandeur of Stockholm's Royal Palace before treating yourself to a right royal steaming in the sauna, located in the building.
Image ©Airbnb
Character-filled one-bed near the Central Station
This colourful, characterful apartment fits three (if someone doesn't mind the futon), and you can be in the old town in ten minutes by public transport. Plus, one major perk of staying in a property owned by a tour guide is it's full of guidebooks and tips for making the most of your Stockholm stay. Result.
Image ©Airbnb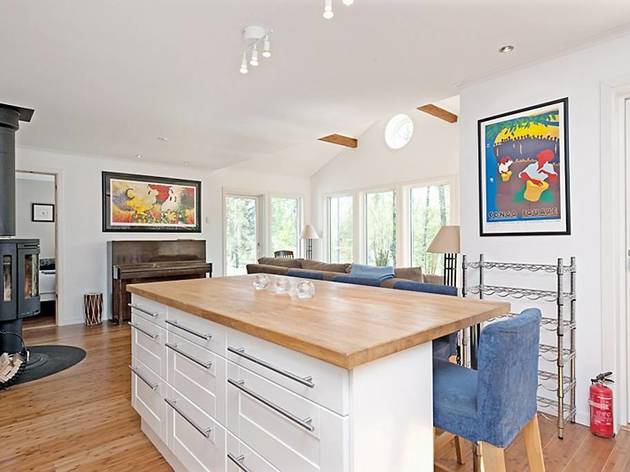 Six bed island getaway in the Österåker Municipality
Stockholmers don't call their city 'beauty on water' for nothing. Soak up the natural wonder of the Archipelago at this enormous island getaway. This modern three-bed (which sleeps six) is surrounded by woodland, within walking distance to two beaches and comes with its own hot tub. Pretty neat eh?
Image ©Airbnb
Find the right neighbourhood for you in Stockholm
High tail through the Scandic captial's lively, scenic neighborhoods with our guide to hotels, eateries and things to do