Archibald, Wynne and Sulman Prizes 2021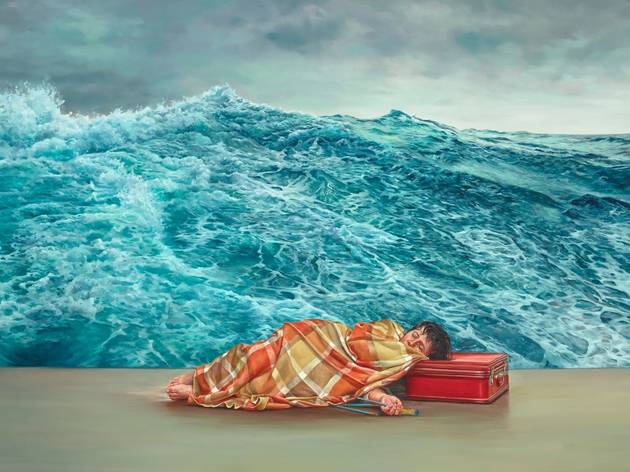 1/8
Photograph: Art Gallery of NSW, Felicity Jenkins | detail of 'The Sea Within', 2021, Julia Ciccarone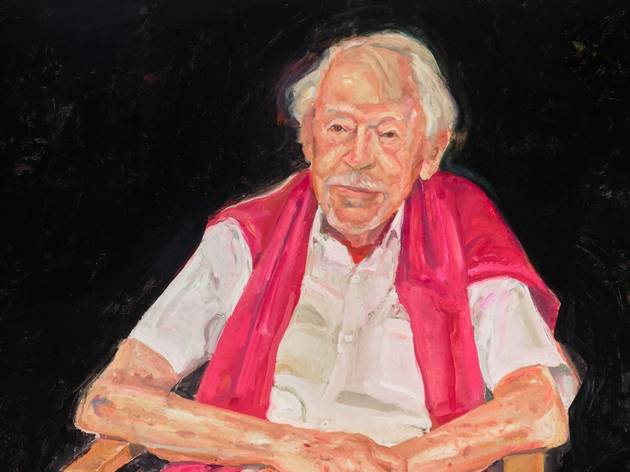 2/8
Photograph: AGNSW, Jenni Carter © Peter Wegner | Portrait of Guy Warren at 100 , 2021, Peter Wegner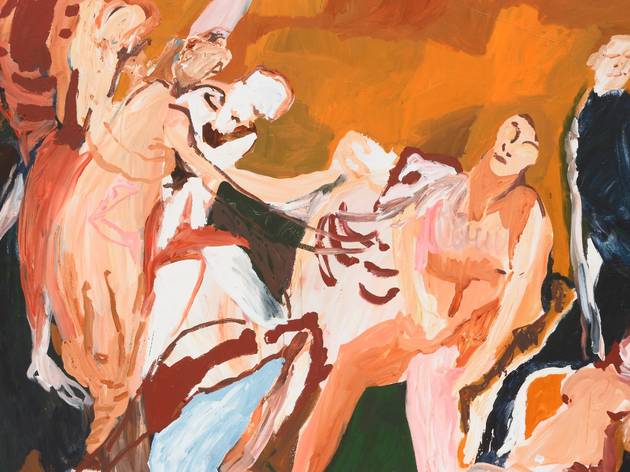 3/8
Photograph: AGNSW, Mim Stirling © Georgia Spain | Detail of 'Getting down or falling up', 2021, Georgia Spain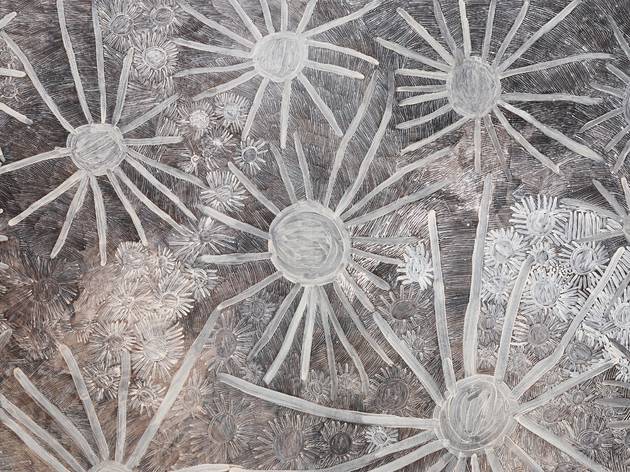 4/8
Photograph: AGNSW, Mim Stirling © Nyapanyapa Yunupiŋu | Detail of 'Garak – night sky', 2021, Nyapanyapa Yunupiŋu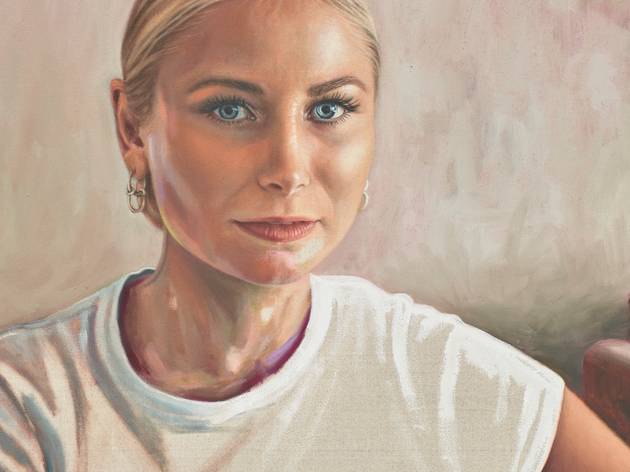 5/8
Photograph: AGNSW, Felicity Jenkins | 'Making Noise', 2021, Kirsty Neilson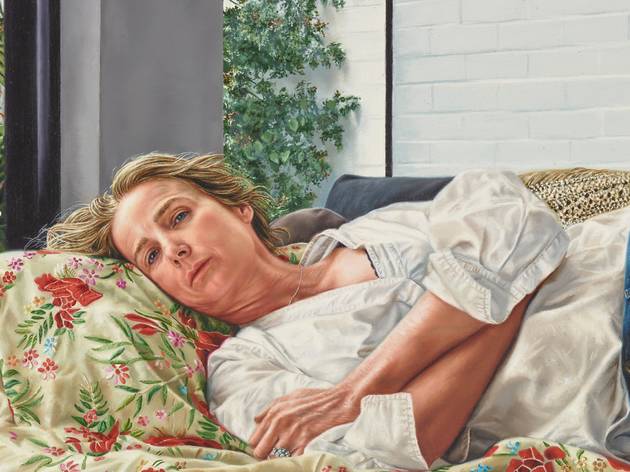 6/8
Photograph: AGNSW, Mim Stirling | 'Rachel Griffiths', 2021, Natasha Bieniek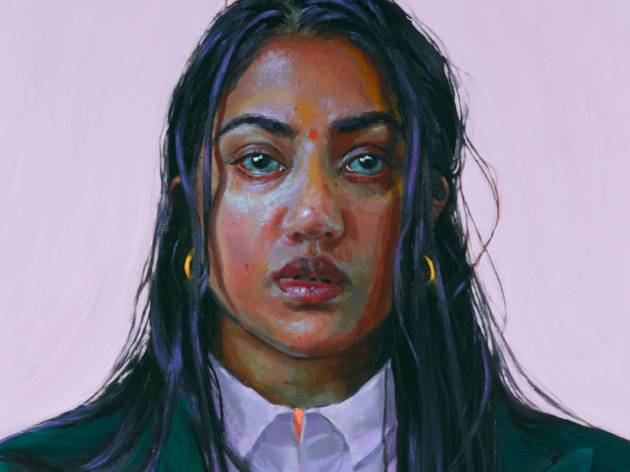 7/8
Photograph: AGNSW, Mim Stirling | 'The green suit, a slef-portrait', 2021, Kirthana Selvaraj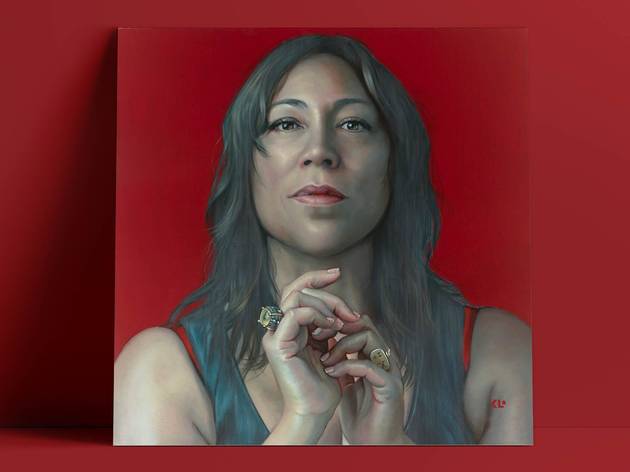 8/8
Photograph: AGNSW, Jenni Carter | 'Kate', 2021, Kathrin Longhurst
Time Out says
Thanks to the Art Gallery of NSW, you can now see the winners of Archibald, Sulman and Wynne prizes from your sofa
UPDATE: This exhibition will not re-open at Art Gallery NSW and can only be viewed online.
Melbourne-based artist Julia Ciccarone has taken home the $5,000 2021 People's Choice Award for her spectacular self-portrait 'The Sea Within'.
She painted it at home in Alphington during the Victorian capital's extended 2020 lockdown. The work depicts her wrapped up in a beloved blanket from her childhood, with her head resting on a suitcase that her father carried when he migrated to Australia from Italy during the '50s. The ocean rages behind her.
"When I painted this work, life was intense and overwhelming," Ciccarone says. "It's hard to believe that we are still experiencing times of great uncertainty, more than a year on. I believe we share in a collective trauma. But the ocean, which features large in my life and art, is my healing place."
While we might not be able to visit Art Gallery of NSW IRL right now, you can still admire Ciccarone's work thanks to their digital walk-through. The Archibald, Wynne and Sulman Prize exhibitions have been given the digital treatment, with a swish 360-degree immersive experience. It's heaps of fun to explore, with the self-guided tour flagging loads of interesting facts along the way as you click on the works to read their labels.
Elsewhere you can admire Peter Wegner's Archibald Prize-winning 'Portrait of Guy Warren at 100', and Yolŋu painter and printmaker Nyapanyapa Yunupiŋu's Wynne Prize-winner, 'Garak – night sky'. Also, look out for Sulman Prize-winner Georgia Spain's stunning work 'Getting down or falling up'. We also love German-born, Sydney-based artist Kathrin Longhurst's unguarded portrait of singer-songwriter Kate Ceberano, which took home the 30th Archibald Packing Room Prize.
Need more culture in your life? Check out these digital events here.
Details