Carriageworks - Biennale of Sydney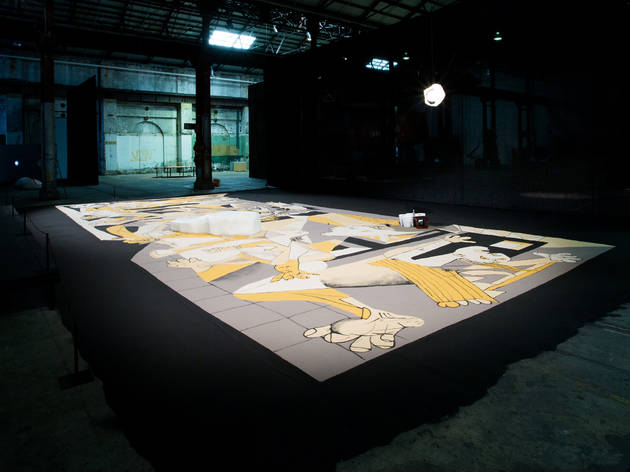 1/12
Photograph: Ben Symons
Lee Mingwei – 'Guernica in Sand'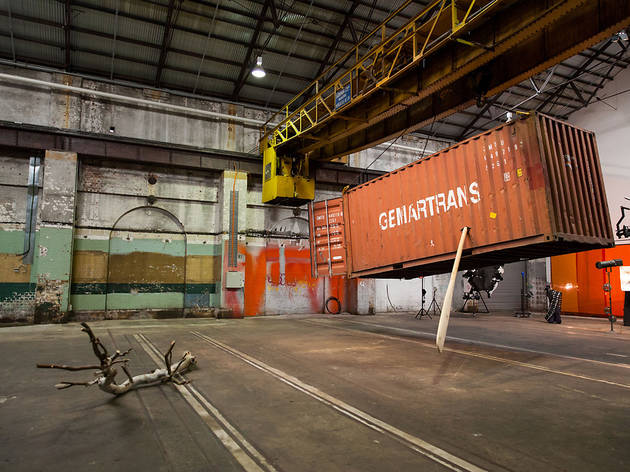 2/12
Photograph: Leïla Joy
Minouk Lim – 'Strange Fruit'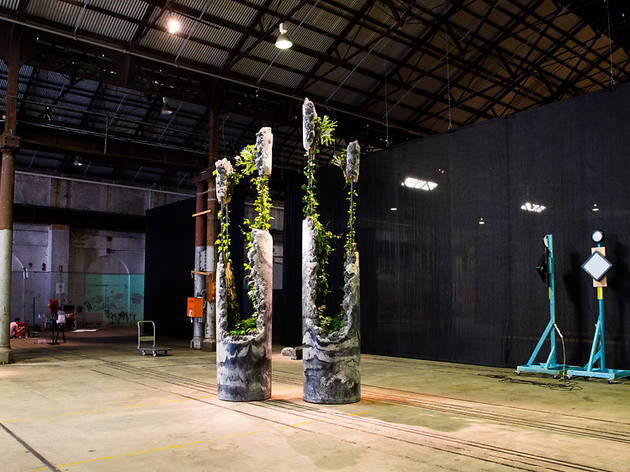 3/12
Photograph: Ben Symons
Jamie North – 'Succession'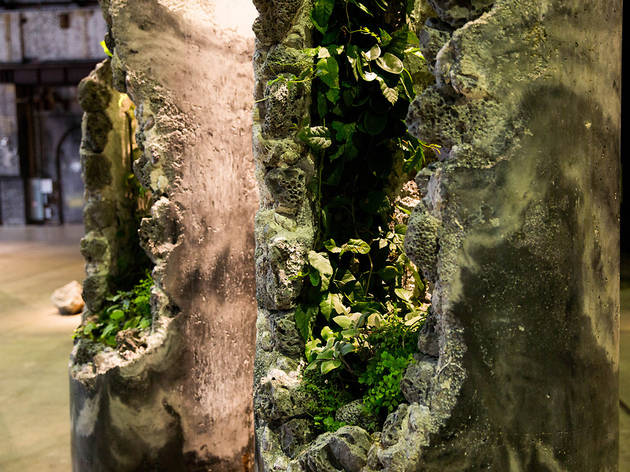 4/12
Photograph: Ben Symons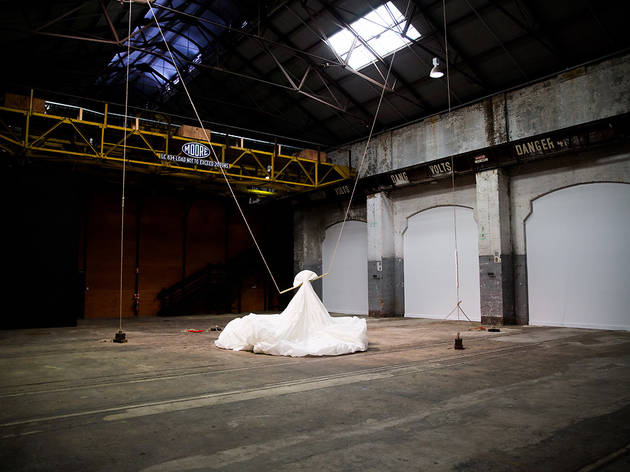 5/12
Photograph: Ben Symons
Lauren Brincat – 'Salt Lines – Play It As It Sounds' performance instruments.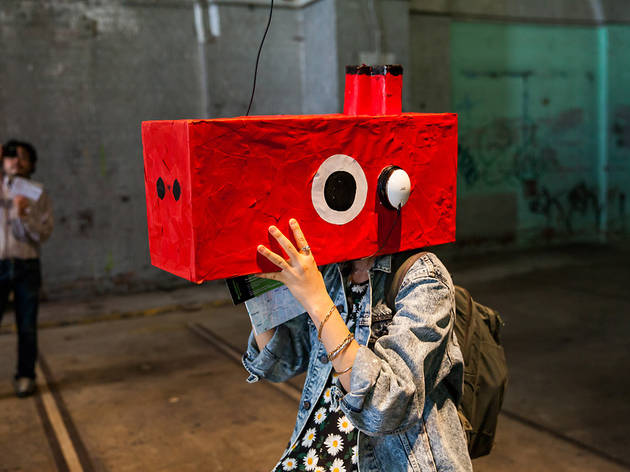 6/12
Photograph: Leïla Joy
Don't Follow the Wind collective – 'A Walk in Fukushima'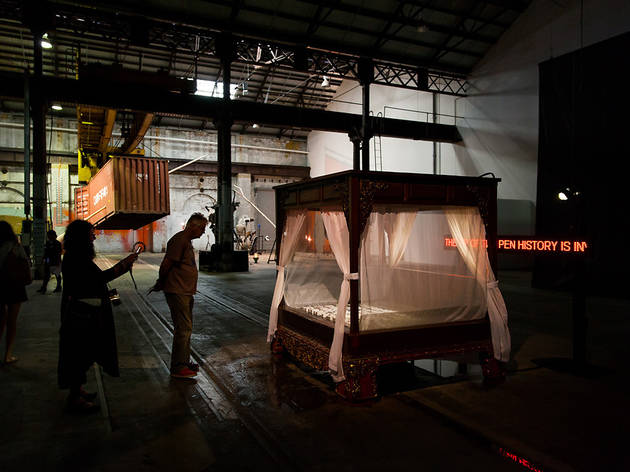 7/12
Photograph: Leïla Joy
FX Harsano – 'Raining Bed'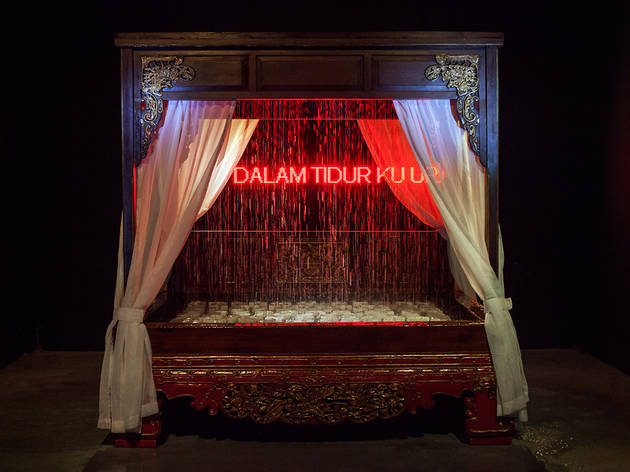 8/12
Photograph: courtesy the artist and ARNDT Art Agency
FX Harsano – 'Raining Bed' (2013)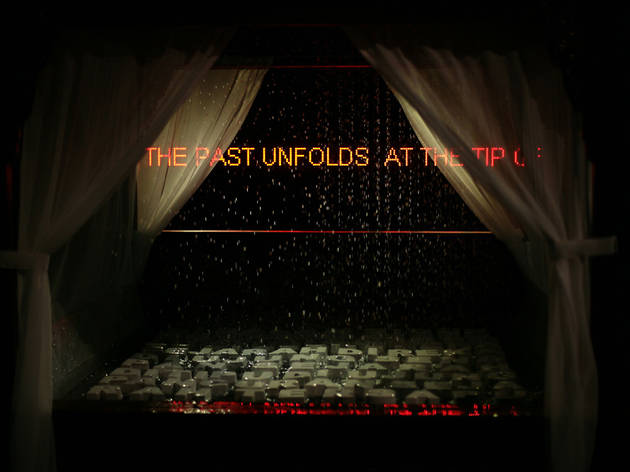 9/12
Photograph: Dee Jefferson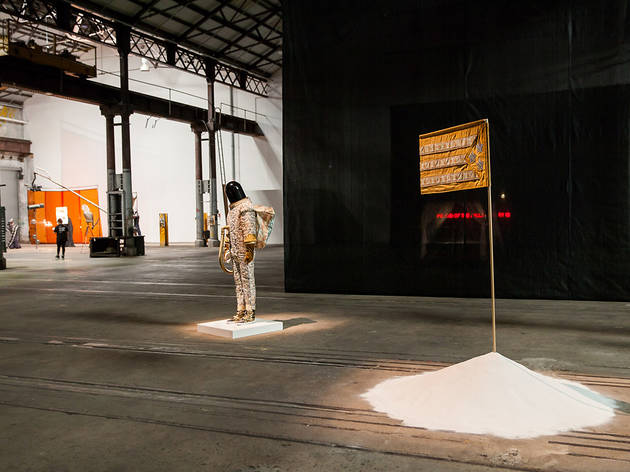 10/12
Photograph: Leïla Joy
Gerald Machona – 'Uri Afronaut'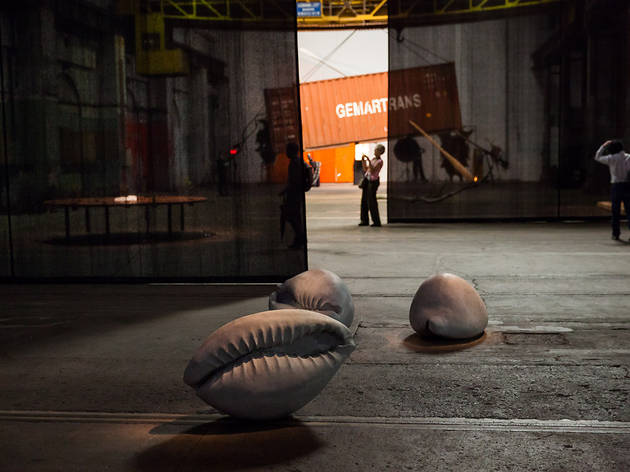 11/12
Photograph: Leïla Joy
Melik Ohanian – 'Shell'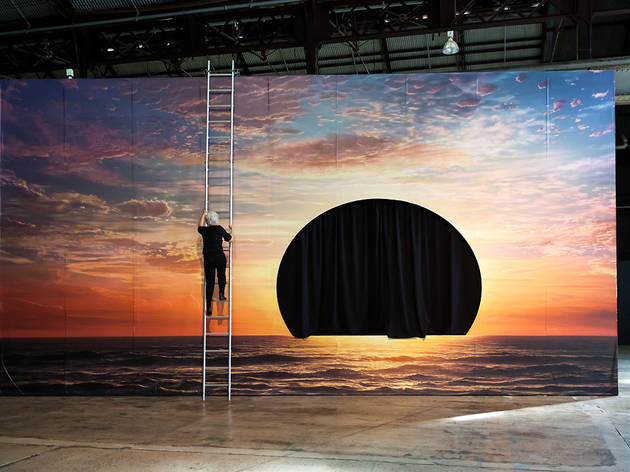 12/12
Photograph: Leïla Joy
Neha Choksi with Alice Cummins – 'In Memory Of The Last Sunset' (performance)
Time Out says
Welcome to the Embassy of Disappearance
This Biennale of Sydney site plays with the history of the area: Gadigal land that was turned into farmland, then a railway depot, and now a cultural centre. The works shown at this venue will explore "how we memorise history; how we deal with history; how languages, cultures and landscapes are disappearing," says curator Stephanie Rosenthal.
CAN'T MISS
Lee Mingwei's 'Guernica in Sand' (2006/2016)
Dominating the floorspace at Carriageworks is Lee Mingwei's 'Guernica in Sand' (2006-2016), a sand painting that will change over the course of the Biennale as the piece is created and then destroyed. Lee chose Picasso's famous 1937 painting 'Guernica' as his departure point, as he was thinking at that time about George W Bush's bombing of Iraq, and the idea of destruction, creation and the possibility of hope.
DON'T MISS
Gerald Machona's 'Afronauts'
This young Zimbabwe-born visual and performance artist is presenting a cluster of works made in response to a wave of violence against Zimbabwean immigrants in South Africa in the late 1990s and early noughties. At the centre of the installation will be two sculptural personas, or 'Afronauts' as he calls them: figures wearing space suits made from decommissioned Zimbabwean Dollar notes and old South African Rand.
FOR THE DIARY
Guernica in Sand' performance
Sat Apr 23, noon-5pm.
Ever have the urge to touch the art? In this performance, you can walk on the work – and ruin it. As Lee puts the finishing touches on his 'Guernica in Sand', members of the public are invited to walk across it one at a time, gently defacing it. Once the image is complete, Lee and three assistants sweep the work using bamboo brushes, transforming it into something abstract.
Read our Biennale of Sydney guide to find out what and who is where.
Details