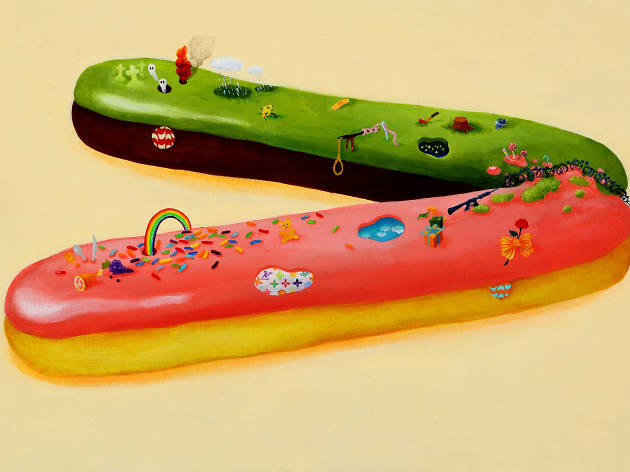 Get 50 per cent off tickets to the Other Art Fair
[Sponsored content] Save dosh on your ticket and spend it on awesome affordable art instead
Sydney's indie art fair is returning to the Australian Technology Park from Fri Mar 22 until Sun Mar 25. Across four days you'll have the chance to meet artists and make an affordable investment in beauty at the fourth Sydney edition of the Other Art Fair.
The Other Art Fair is offering Time Out readers 50 per cent off tickets by using the promotional code TOAFTIMEOUT50 when purchasing full day tickets. Your ticket will give you access to see more than 100 hand-selected emerging artists, live performance art by Show Us Your Teeth and Deep Sea Astronauts and panel discussions chaired by Alaska Projects' Sebastian Goldspink. The panel discussion topics include 'how to start a collection' with Clinton Bradley, Gordon Elliot and Micheal Eyes on Sat Mar 24 at 1pm, and 'starting a creative career later in life' with Skye O'Meara, Tamara Winikoff and Gina Fairley, at 12pm on Sun Mar 25.
You can go on an insider's tour of the fair with the Saatchi Art Curators, check out live demos from Scottie Marsh and ELK in the Artist's Studio and wander through the indoor sculpture garden. There will also be food carts and stalls from Smoking Gun Bagles, Broomfield Pies, Epic Pizza and N2 Gelato. Add in a soundtrack curated by Musicland, and you've got a groovin' art-fuelled itinerary on your hands.