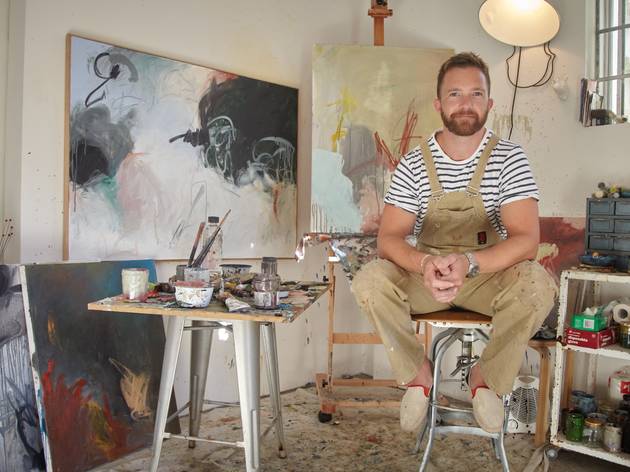 Time Out says
A Place to Call Home star, Tim Draxl, invites you to the Blue Mountains to see his stunning oil paintings
Currently filming the latest Liam Neeson blockbuster in Melbourne, sadly A Place to Call Home star Tim Draxl won't be in his home state to see his debut solo show of beautiful abstract paintings open in the Blue Mountains. Created during lockdown, In Between opens at Rex-Livingston Art + Objects in Katoomba on Saturday, January 9, and is well worth the road trip, or you can watch the exhibition unveiling livestreamed on the gallery's Facebook page on Saturday, January 9, at 2pm.
If you know Draxl best from stage work including Torch Song Trilogy at Darlinghurst Theatre Company, where the curtain fell on his turn as Zac in A Chorus Line after opening night last year, or Only Heaven Knows at Hayes Theatre, then rest assured the way he sees art and acting isn't that different.
"Painting is a performance," he says. "It's like getting into character. As an actor, you're not just acting, you are being. You call upon real emotions to create a character. For a painter, the process is much the same. My paint clothes are my costume, my studio is the performance space, and in the act of painting, I am creating emotion through the very real use of colour."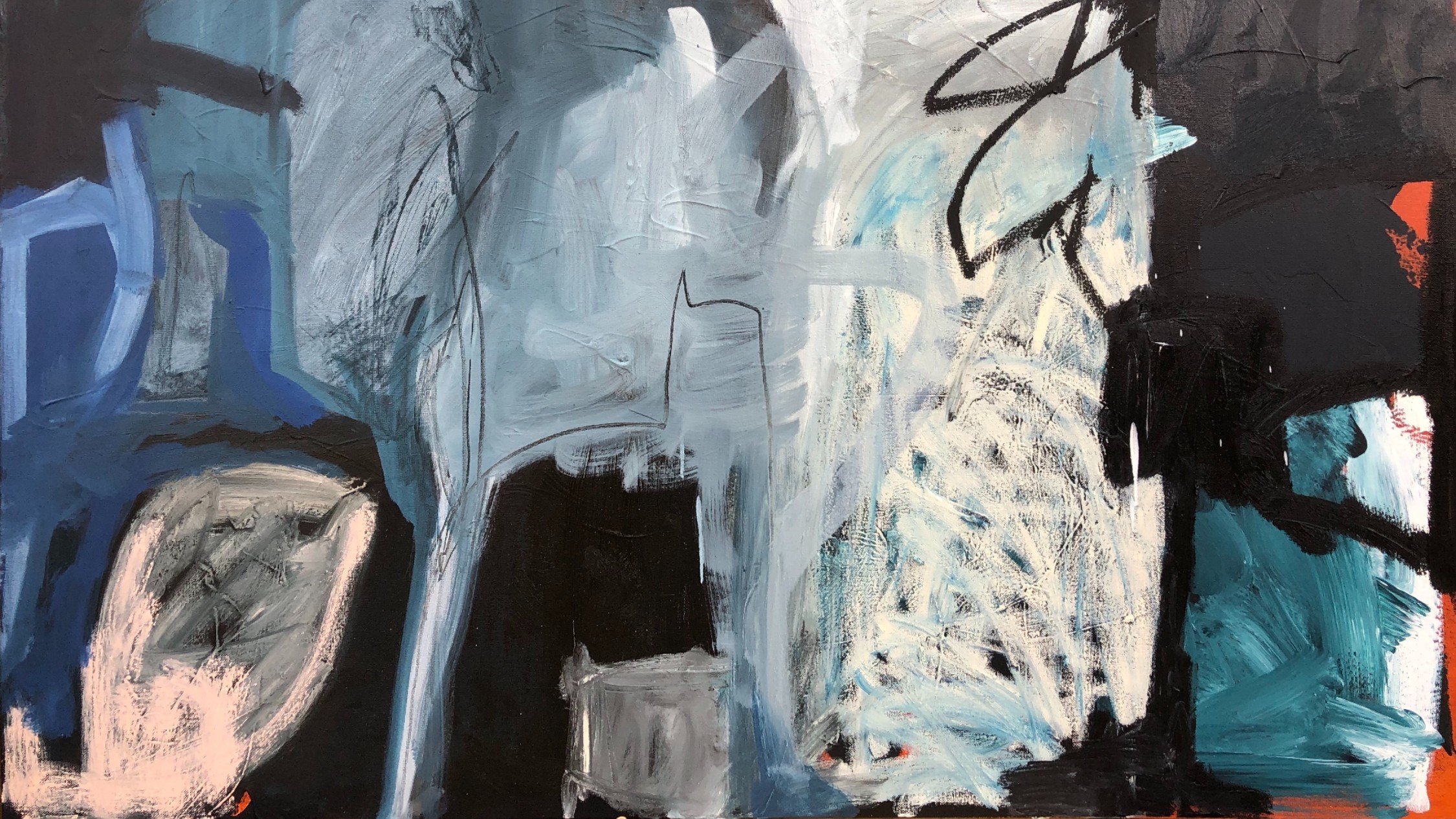 Working in oil, the great swirls of nebulous colour are dreamy. In fact, he never intended them to be seen, often working over his own creations as a soothing balm for the troubles of 2020. Some of the works that show up in In Between display fragments of these former selves scratching through the new.
"My most recent works occupy the in-between spaces," he says. "It's a space I have often found myself in as an actor between jobs, between who I project to be in public and who I am in private. It's a space between dark and light, as we emerge from the lockdown, during which my creativity completely shut down. And in the emerging layers of paint, there is a space between something I previously destroyed and the fragments I can't get rid of – happy accidents caused by a brushstroke or scratch on the canvas revealing what lies underneath."
Details