The best commercial galleries in Sydney
You don't have to be looking to buy to enjoy some of Sydney's best commercial art galleries.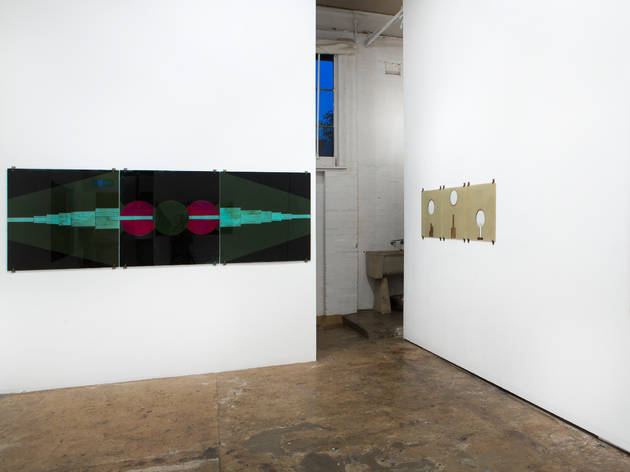 Commercial art galleries are run for profit rather than public interest, but some of Sydney's best seem made for art lovers, with thoughtfully curated exhibitions that are free, in gallery spaces that are conducive to leisurely browsing. Like what you see? Bonus: you can probably buy it.
Key commercial galleries in Sydney
1
The Roslyn Oxley9 stable includes top-flight Australian and international artists, including photomedia artists Bill Henson and Tracey Moffatt, two-time Archibald Prize-winning painter Del Kathryn Barton, and British video and installation artist Isaac Julien.
Read more
2
Ursula Sullivan and Joanna Strumpf opened their gallery in 2005. Artists on their roster include Archibald Prize winner Sam Leach; highly acclaimed mulitmedia artist Darren Sylvester; kooky ceramicist Penny Byrne; young Indigenous art star Tony Albert; distinguished abstract expressionist Sydney Ball; clever conceptualist Michael Lindeman; marble sculptor Alexander Seton; and exuberent felt-pen fan Textaqueen.
Read more
3
Sarah Cottier and her husband Ashley Barber are behind this enterprise, which they started in 1994, but which only recently, in February 2013, took up residence in these spacious digs in Paddington.
Read more
4
This commercial gallery (formerly Olsen Irwin) is run by well-known gallerist (and son of John Olsen) Tim Olsen.
Read more
5
This gallery's purview is high end Australian, New Zealand and international art, both modern (think the late NZ artist Colin McCahon) and contemporary (think Archibald finalists McLean Edwards and Fiona Lowry) – but it also extends to younger, emerging artists, such as textile sculptor Troy Emery and painter/installation artist Steph Wilson.
Read more
6
Founder and director Amanda Rowell worked at Roslyn Oxley9 as gallery manager before setting up her own outfit in 2012. Her stable of emerging, mid-career and established Australian artists includes Tim Schultz, Stephen Ralph, Archie Moore and Clare Milledge. The Commercial also represents the estates of the late Gunter Christmann and Michael Riley.
Read more
7
This commercial gallery is the baby of partners Ron Adams (a painter) and George Adams – also behind the artist-run-intiative MOP Projects, next door. Pompom's stable of artists runs on the young side, and spans sound, video and installation, as well as painting.
Read more
8
Founded in 2006 by collector and philanthropist Luisa Catanzaro, this commercial gallery – located just up the road from the Sydney College of the Arts campus – specialises in contemporary art by artists from the Artereal stable and beyond. Exhibitions range from emerging and student artists to more established practitioners and SCA alumni. Artereal also hosts public programs including screenings and talks.
Read more
10
This contemporary art gallery was started by artists Jasper Knight, Oliver Watts, Julian Meagher and Dougal Phillips in 2007, and showcases emerging Australian talent.
Read more
Like your art public?
It's (mostly) good for the eyes, good for the soul, and improves even the most uninviting locations. We thought we'd share some of our favourite public art works in Sydney.
Read more