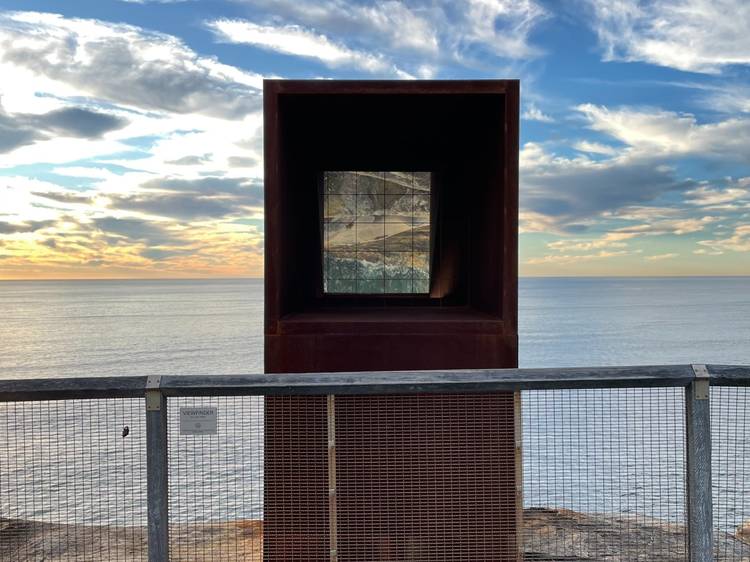 Photograph: Joel Adler | Viewfinder, 2019, Joel Adler
When artist and industrial designer Joel Adler's steel, concrete and glass work 'Viewfinder' showed up at Sculpture by the Sea in Bondi, back in the simpler times of 2019, it was a big hit with the crowds. Stopping to enjoy a chilled out moment observing the roiling majesty of the sea through its fixed gaze was guaranteed to soothe the mind. So much so that Woollahra Council totally zoomed in on the blissed out sculpture. Adler's site-specific installation now has a permanent new home at Lighthouse Reserve in Vaucluse, and it's even more awe-inspiring for the cliffside move. And don't we all need to take a sweet time out right now?
You can find Lighthouse Reserve here.