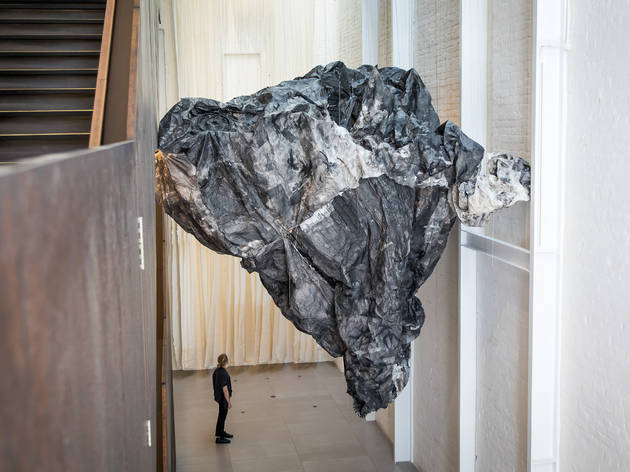 1/14
Photograph: Anna Kucera
Lin Yan 'Sky 2' (2016)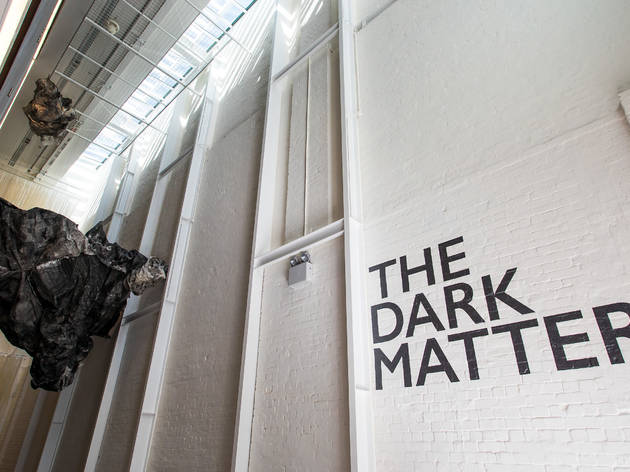 2/14
Photograph: Anna Kucera
Lin Yan 'Sky 2' (2016)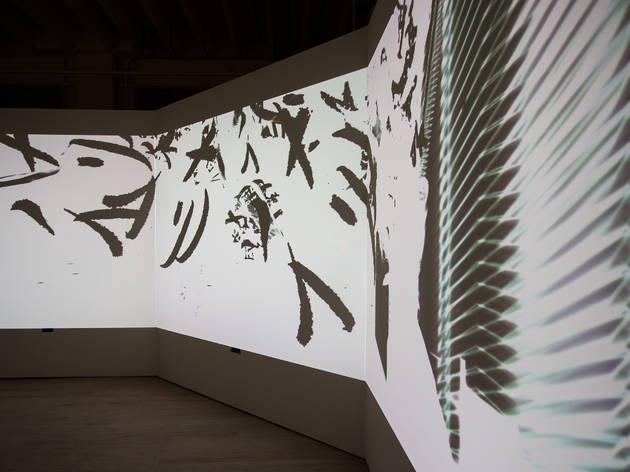 3/14
Photograph: Anna Kucera
Feng Mengbo 'Not Too Late' (2010)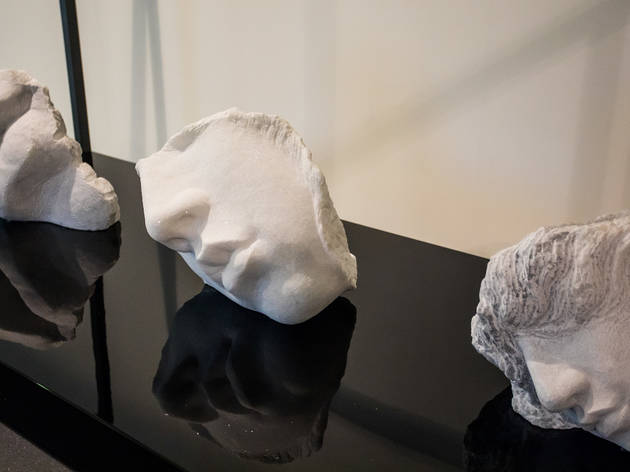 4/14
Photograph: Anna Kucera
Chang Nai-Wen 'AIP-PF' (2014)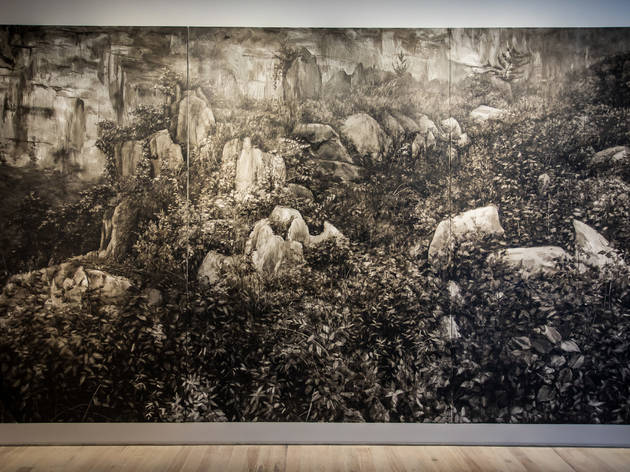 5/14
Photograph: Anna Kucera
Zhou Zixi 'Xiaogang Caves 025' (2015)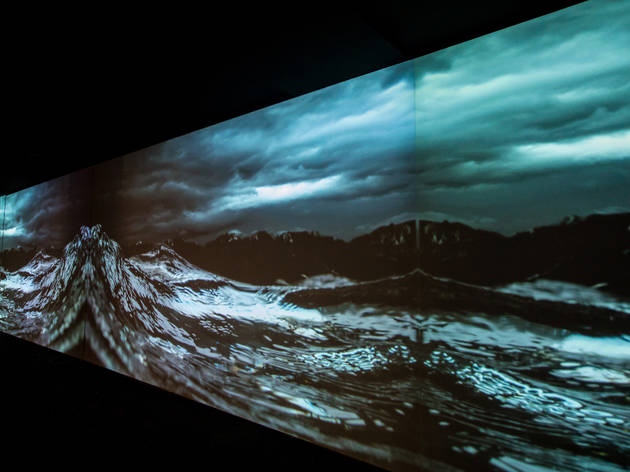 6/14
Photograph: Anna Kucera
Tang Nannan 'Billennium Waves' (2015)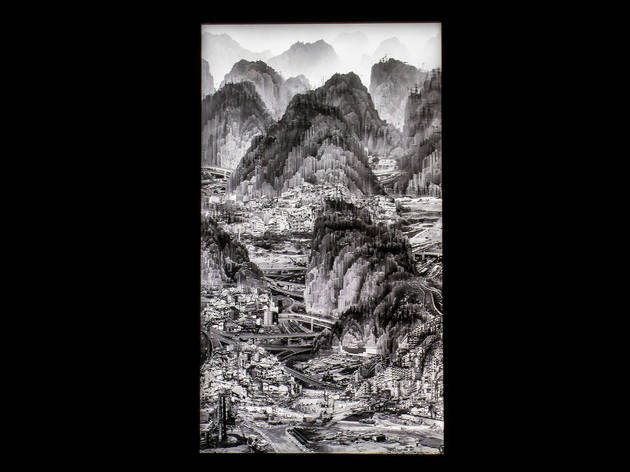 7/14
Photograph: Anna Kucera
Yang Yongliang 'Infinite Landscape' (2011)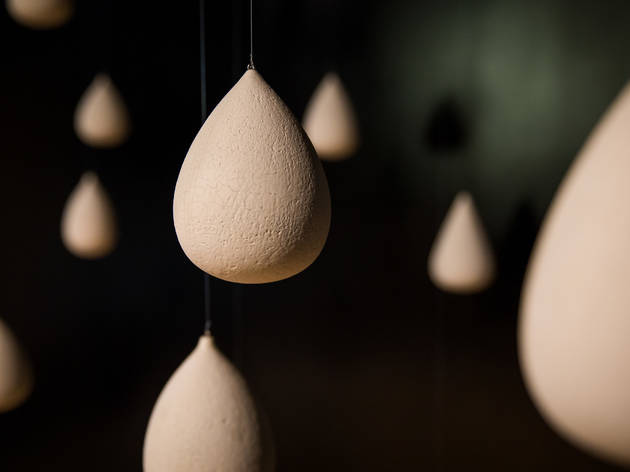 8/14
Photograph: Anna Kucera
Kung Wen-Yi & Ko Yu-Chen 'Water Drops' (2014) detail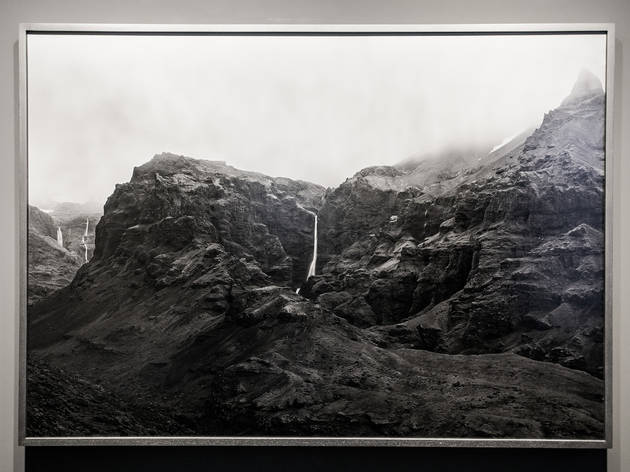 9/14
Photograph: Anna Kucera
Jiang Pengyi 'Grace 1' (2014)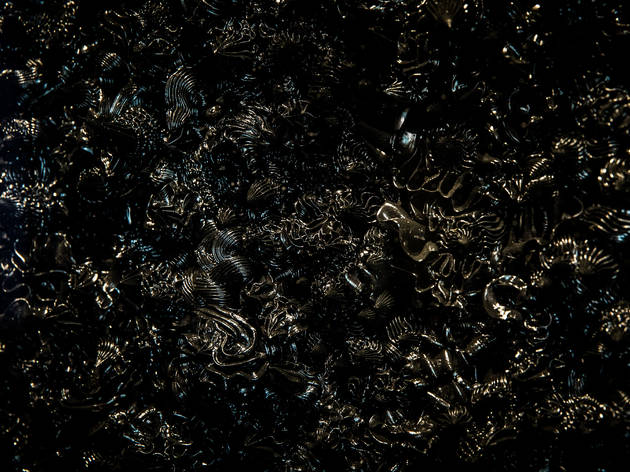 10/14
Photograph: Anna Kucera
Xu Zhen (Madein Co) 'Under Heaven 0302VS0137' (2013) detail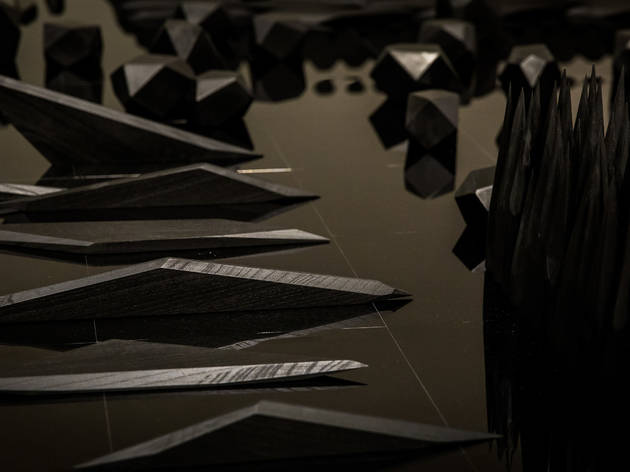 11/14
Photograph: Anna Kucera
Yang Mushi 'Grinding' (2013-2016), detail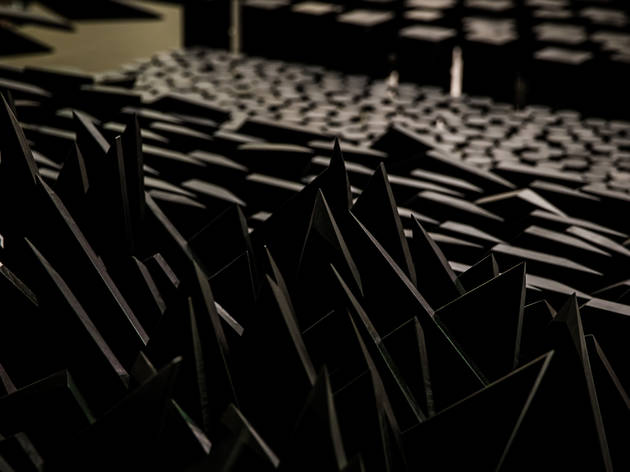 12/14
Photograph: Anna Kucera
Yang Mushi 'Grinding' (2013-2016), detail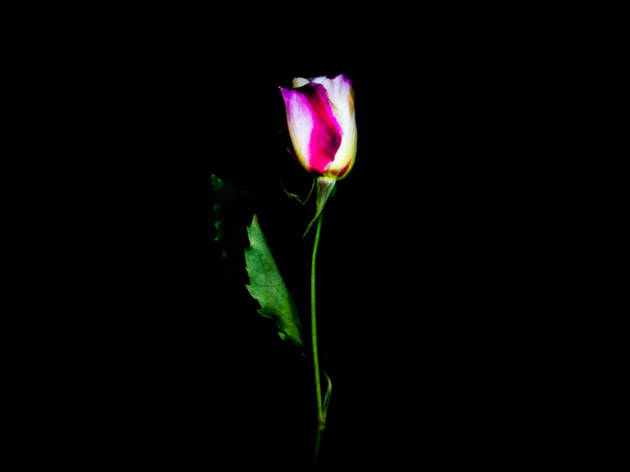 13/14
Photograph: Anna Kucera
Huang Po-Chih 'Flov"er 2006' (2006) still frame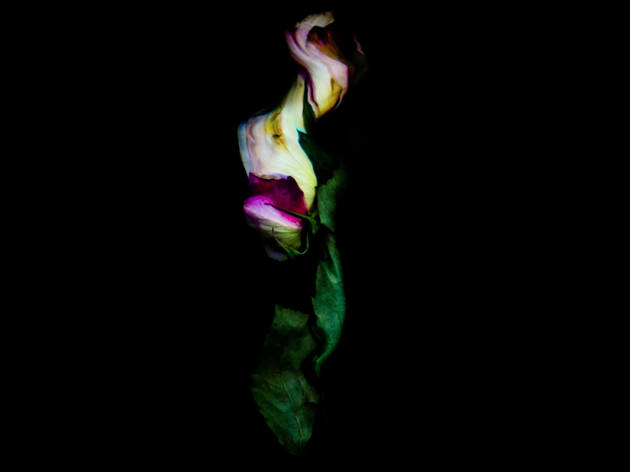 14/14
Photograph: Anna Kucera
Huang Po-Chih 'Flov"er 2006' (2006) still frame
Chippendale's palace of post-millennial Chinese art is going zen for the autumn/winter season, with an exhibition inspired by traditional art practice
A cloud hangs over White Rabbit's foyer this autumn, a nebulous grey form by New York-based artist Lin Yan. Suspended from the ceiling by black strings (which she conceives of as rain), the piece is made from handmade 'xuan' paper – polluted with grey ink, tire tracks, brick rubbings and other vestiges of the industrial world. A smaller cloud form hands above it, almost at ceiling height; at the back of the foyer space hang long strips of pristine creamy-white xuan paper.
The work, titled 'Sky 2', reflects the artist's ongoing concern with pollution in Beijing. "Air is life," she is quoted as saying, in the catalogue note. "When we destroy it, we destroy ourselves."
It's an appropriate 'headline act' for White Rabbit's show, titled 'The Dark Matters' – though in some ways it belies the overall tone of the show, which curator David Williams describes as "Zen".
Williams first had the idea for The Dark Matters during a visit to an artist's studio in Beijing, in November 2015. "Most of the studios are really higgledy piggledy – but this was the most Zen space I've ever been to." The artist, Shao Fan, designs furniture and paints in black (one of his elegant, minimalist tables has made it into the show, as a pedestal for another artist's work). "That's when I thought, let's just do a really Zen show."
The resulting exhibition, it has to be said, is Zen by White Rabbit standards only (by comparison to preceding shows Vile Bodies, Heavy Artillery and Paradise Bitch, for example). The colour palette might be muted, but the majority of the works are either politically or psychologically charged.
Most of the works are black, white and shades of grey: the traditional colour palette for Chinese painters. As Williams says, "black is sometimes called the 'king of colours' in Chinese art". The catalogue for Dark Matters opens with two quotes by Daoist philosopher Laozi: "Colours cause the eye to go blind"; and "know the white, but hold to the black." (Look out for works that conceal information and imagery within their inky depths).
There are splashes of colour as well: a gorgeous square of perfectly laid gold leaf, on linen canvas (Huang Bo-Hao's 'Untitled'); and on the top floor, a video montage of mellifluous, digitally-distorted flowers (Huang Po-Chih's 'Flov"er 2006').
Within The Dark Matters, the prevailing theme is the way in which contemporary Chinese artists are creating work that consciously pushes back against, or plays with, traditional practice. For example, several works offer new takes on the convention of landscape painting known as "shanshui" (or "mountain-water"); another 'enlivens' the tradition of calligraphy by distorting the visuals of post-apocalyptic shooter videogame Quake 3 Arena (Feng Mengbo's 'Not Too Late' video installation).
The prevalence of video works is notable; The Dark Matters contains more of these than any previous White Rabbit show, in fact: 13, including a suite of five works by Li Xiaofei exploring the relationship between man and machine in industrial and mining and factory settings.
Like many of the works in the show, the simple beauty of Li Xiaofei's works – in which machinery and the movement of labourers is rendered poetic and even hypnotic – belies a complexity of ideas and seriousness of intent. That bubbling metallic liquid lulling you into a trance is toxic.
Check out our hit list of the best art in Sydney this month.