24 days of beer at Beer Deluxe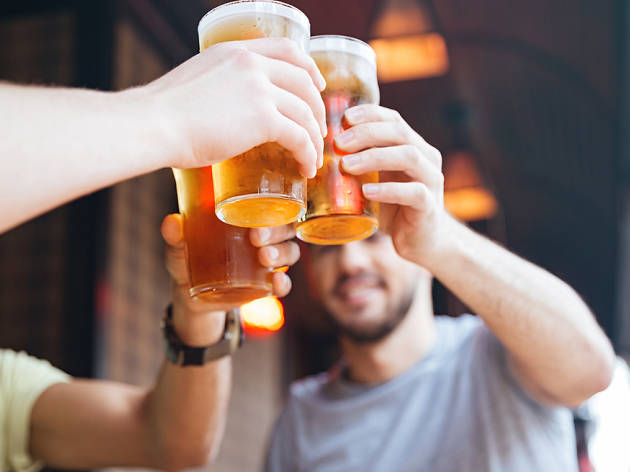 [Sponsored] Try a new discounted craft beer every day until Christmas
While the northern hemisphere is shivering through the silly season, Christmas in Sydney is blessed with long, sunny days. All that sunshine also makes it the optimum time to enjoy a beer – or 24. Head into Beer DeLuxe at King Street Wharf in the lead up to Christmas to try any or all of their 24 craft beer specials.
Beer DeLuxe are offering an advent calendar for adults. Every day from December 1 to December 24 the venue will be offering a selected craft beer at a discounted price of $6. Expand your beer expertise and impress your mates with your newfound knowledge of brews like the Akasha amber ale, Dad and Dave's #1 pale ale and Matso's refreshing lychee beer.
For best results drink your $6 craft beer while soaking up the sunshine on Beer DeLuxe's harbour-facing balcony. Beer DeLuxe's discounted Christmas beer celebration runs right up until Christmas Day: for more information on what craft beers are on offer visit their website.