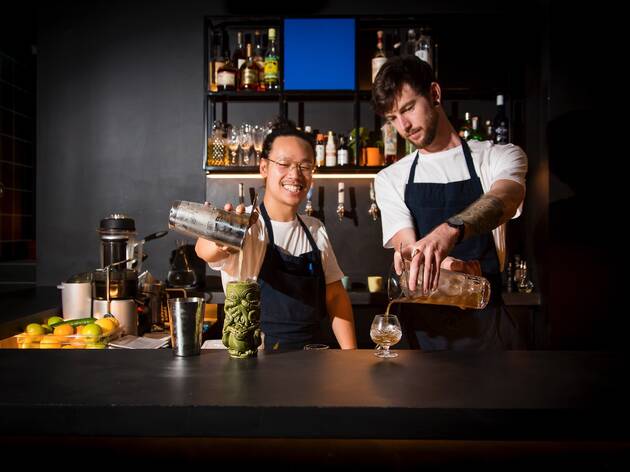 Drink Scandinavian spirits and get a massage to launch Sydney's only Aquavit
The team at PS40 are already famous for their creative cocktail antics, and now they're upping the stakes with the launch of their very own Aquavit, made in conjunction with the Never Never Distilling Co. The PS40 version of the famous herbal Scandinavian is called Stockholm Sydndrome and features caraway, fennel, dill, cinnamon myrtle, riberry, macadamia and strawberry gum.
If the idea of a locally produced spirit that dates back to the 1500s appeals, you can be amonst the first to try it at the launch party on Tuesday Sep 18. From 3.30pm the bar will be serving it alongside a cocktail menu of palate cleansing drinks, and to really get into the Scandi spirit they're bringing in a couple of masseuses to make sure everyone is relaxed. Massage and cocktails sounds like an alright way to do Tuesday to us.