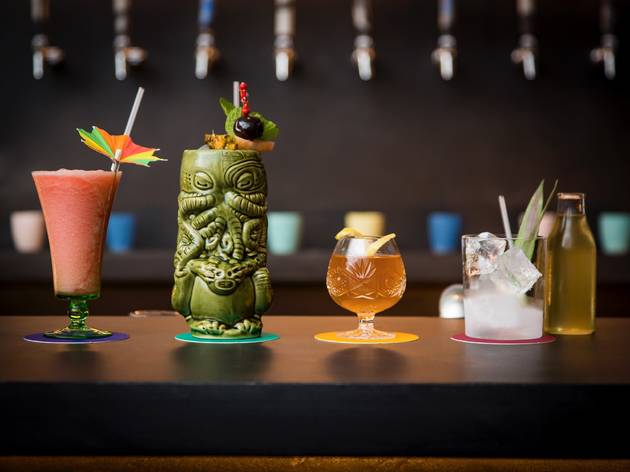 1/15
Photograph: Anna Kucera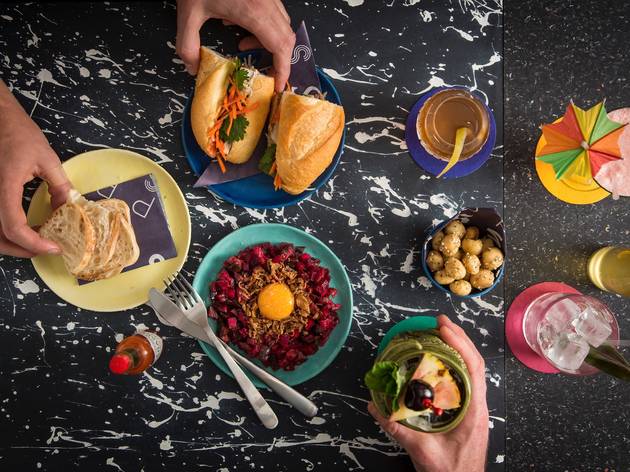 2/15
Photograph: Anna Kucera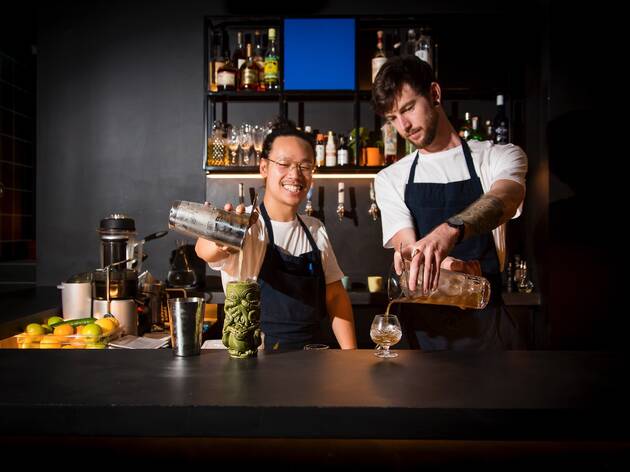 3/15
Photograph: Anna Kucera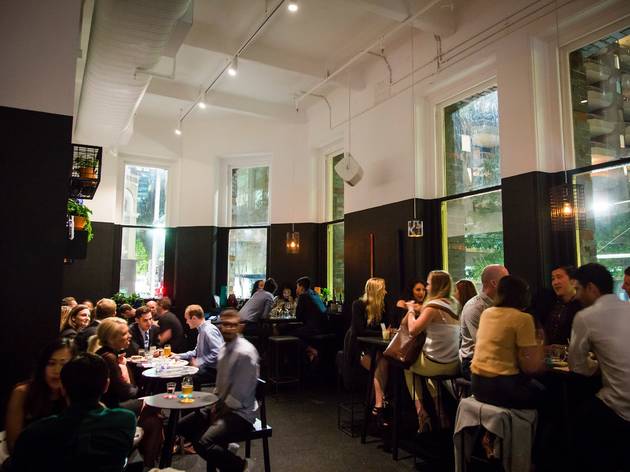 4/15
Photograph: Anna Kucera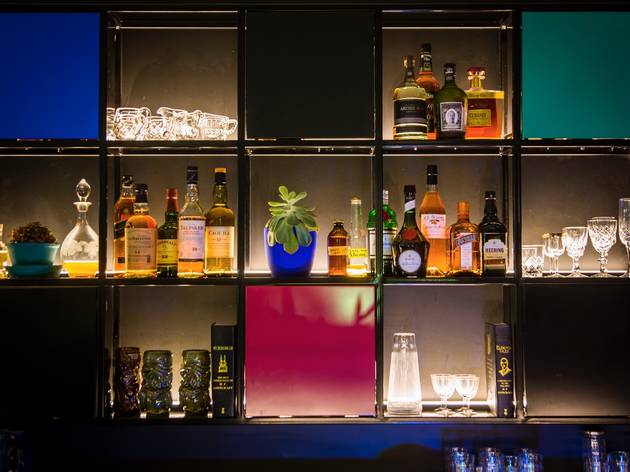 5/15
Photograph: Anna Kucera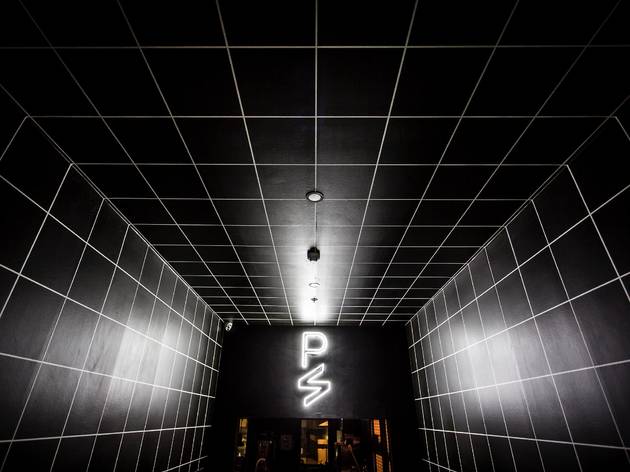 6/15
Photograph: Anna Kucera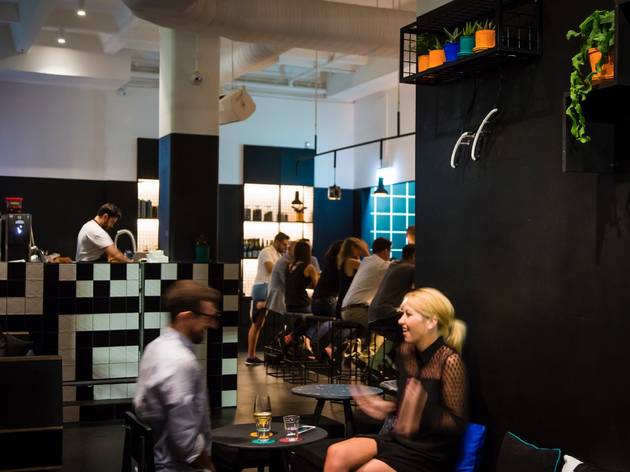 7/15
Photograph: Anna Kucera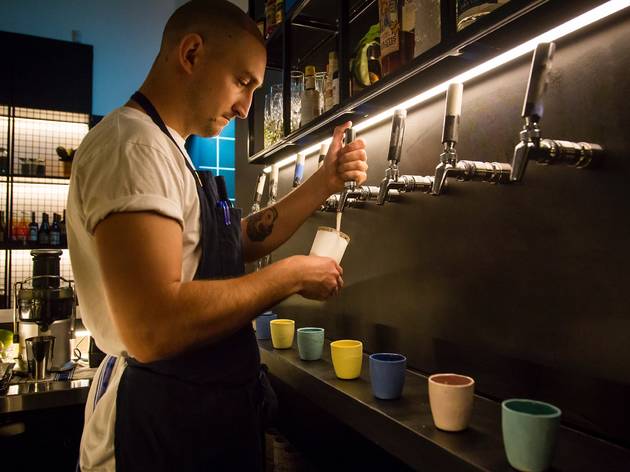 8/15
Photograph: Anna Kucera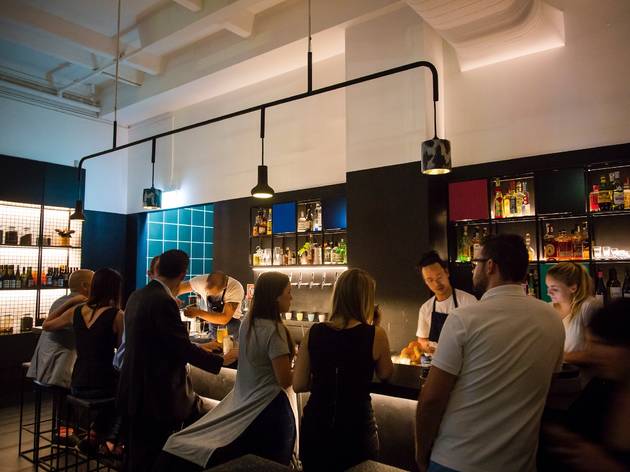 9/15
Photograph: Anna Kucera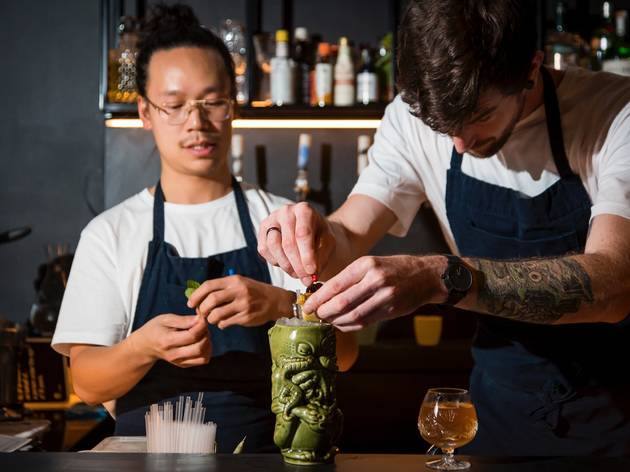 10/15
Photograph: Anna Kucera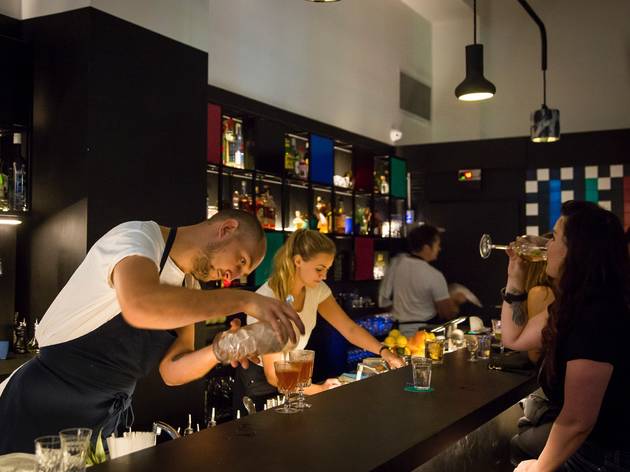 11/15
Photograph: Anna Kucera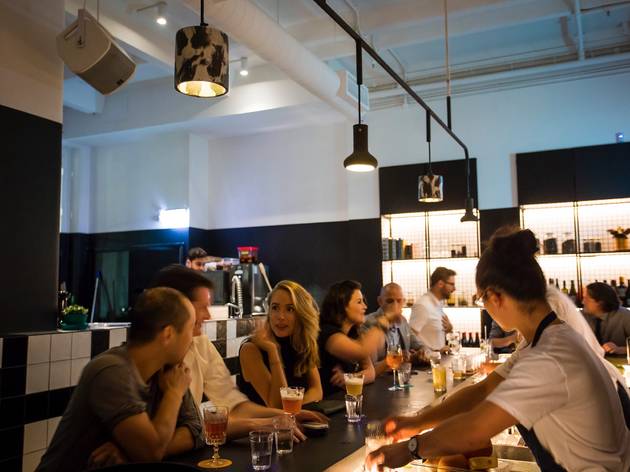 12/15
Photograph: Anna Kucera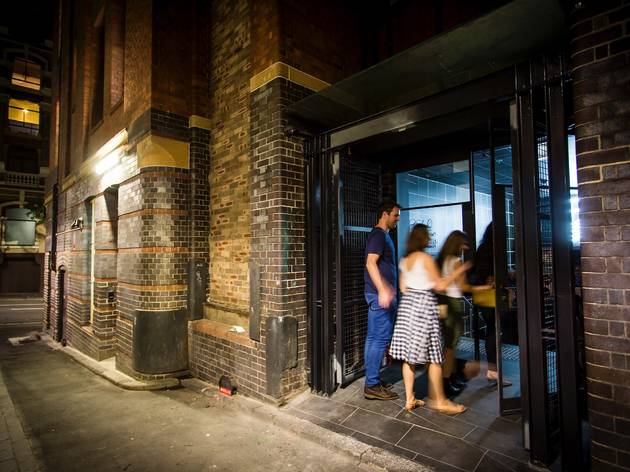 13/15
Photograph: Anna Kucera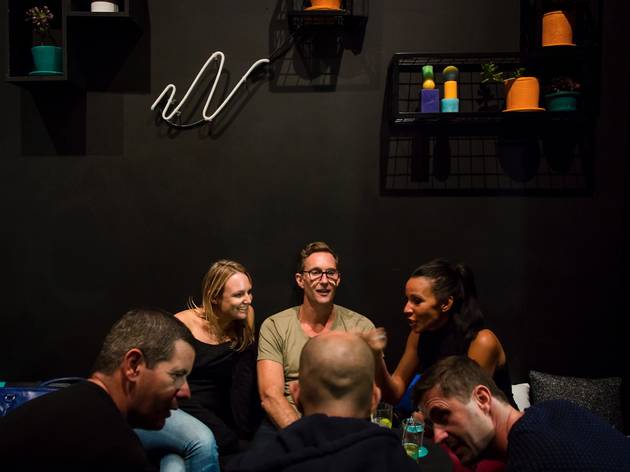 14/15
Photograph: Anna Kucera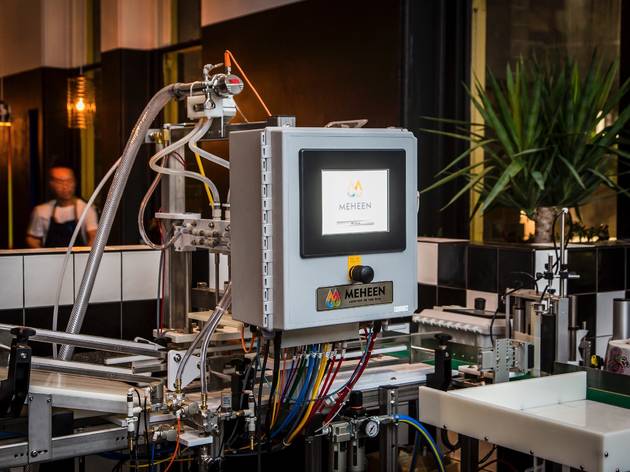 15/15
Photograph: Anna Kucera
Two of Sydney's top cocktail bartenders have opened a soda bar. You're welcome.
In high-rise cities like Tokyo, many of the best things are not on the ground floor. You have to head up the stairs of commercial towers, tuck around laneways and use your best sleuthing skills to find great hidden bars. And while we've already got an excellent collection of underground haunts in Sydney, now we also have PS40, a cocktail bar and soda operation hiding just above eye level in the heart of the CBD.
Though it might have taken us a few minutes to figure out how on earth to get into PS-40 (you have to go down the laneway a little), our efforts were rewarded with next level cocktails. And it's no surprise really – the co-owners of this new venture are Michael Chiem and Thor Bergqvist, two rockstar Sydney bartenders with ludicrously impressive bar credentials.
Want something mysterious and tropical? The 3 Dots and a Dashi is the drink for you. An octopus-man tiki mug contains Cognac infused with dashi (yep, Japanese stock) and pineapple skin, falernum, all spice syrup, honey and lime. It's more nuanced than your typical tropical treat, with a bracing acidity and herbal backbone, and it's undeniably a barrel of fun. For high-octane booze the Sazerac is your perfect match, but they've added richness to the mouthfeel thanks to a cacao-butter fatwash and there's a touch of smoky intrigue from the matcha syrup.
It only stands to reason that the drink that has us swooning is the Jean Claude Pandan, and not just because our childhood featured a lot of reruns of Street Fighter. We don't know what kind of magic they've used on this drink, but it's like a two-in-one. The first sip is salty-sweet with coconut water, rum flavoured with pandan and a very retrained application of pineapple juice. But just when you think you've got its number your drink does a quick ball-change and the finish becomes nutty and fragrant thanks to the tea spice mix. It's a clarified milk punch and we want to drink it forever.
The cocktails here are so good it takes a while before we even get down to trying the house-made sodas. Do you think everything tastes better smoked? Well the smoked lemonade is packing a mighty wallop of flavour so you'll be in heaven.
PS40 is definitely a bar, not a bar/restaurant hybrid so they're keeping a tight leash on the bar snacks menu. A spicy, fragrant banh mi made with pork terrine can be dinner for only $12, but we're more impressed with the vegetarian tartare that somehow manages to mimic a dish of minced beef with diced pickled vegetables, grilled eggplant and beetroot.
There's no denying it's a slightly odd space – it's kind of shaped like one of those big foam fingers from baseball games. The first thing you see when you walk in is the open pen containing the soda machine and kitchen; the bar with its famed soda taps is to your left and then it snakes further around to the seats and banquettes. But we could be sitting on an upturned bucket for all we care, so long as they keep the drinks coming.
Venue name:
PS40
Contact:
Address:
40 King St
2000

Opening hours:
Mon-Sat 4pm-Midnight
Average User Rating
4.7 / 5
Rating Breakdown
5 star:

2

4 star:

1

3 star:

0

2 star:

0

1 star:

0
The Atmosphere and the drinks world class. the hospitality is amazing this is a MUST for anyone in Sydney !
Hands down the most delicious and refreshing cocktails I have ever tasted!
The staff are extremely friendly, knowledgeable and helpful in matching a soda and alcohol mix to your preferred palette. The space is busy yet airy, great for large groups or couples and the music is on point! Highly recommended!

I could quite happily drink 10 Jean Claude Pandans here on any given night of the week. Mike and Thor have nailed a seriously killer cocktail list. Service with plenty of smiles, colourful and kooky drinks, a great soundtrack and just a good vibe all round. Looking forward to going back and trying some more sodas and the pork roll!