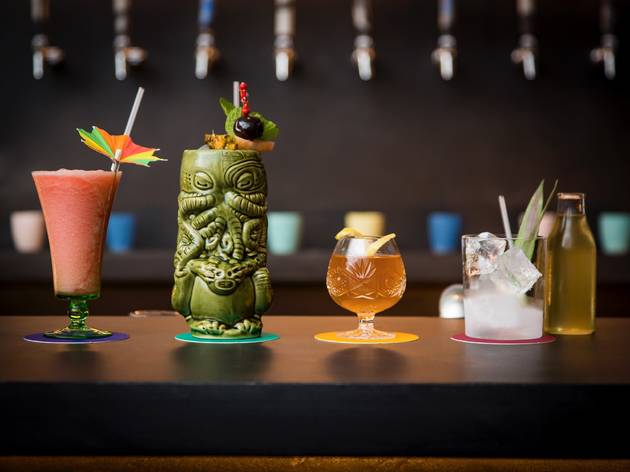 1/15
Photograph: Anna Kucera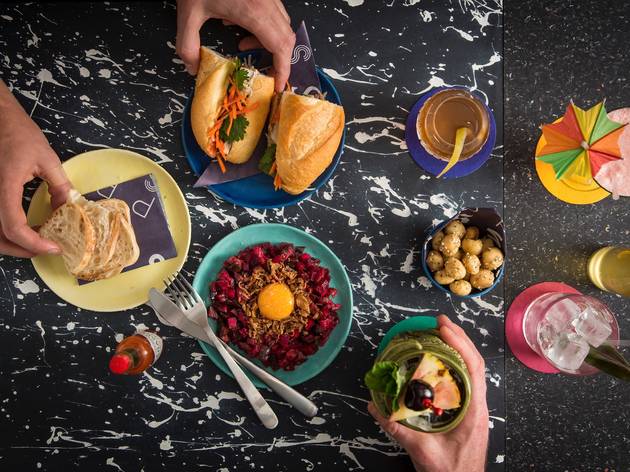 2/15
Photograph: Anna Kucera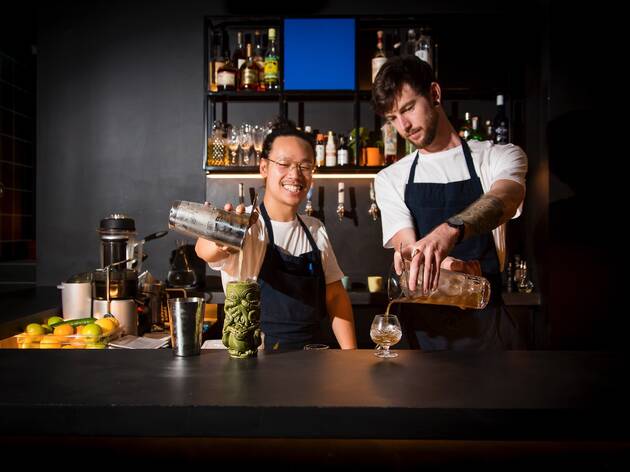 3/15
Photograph: Anna Kucera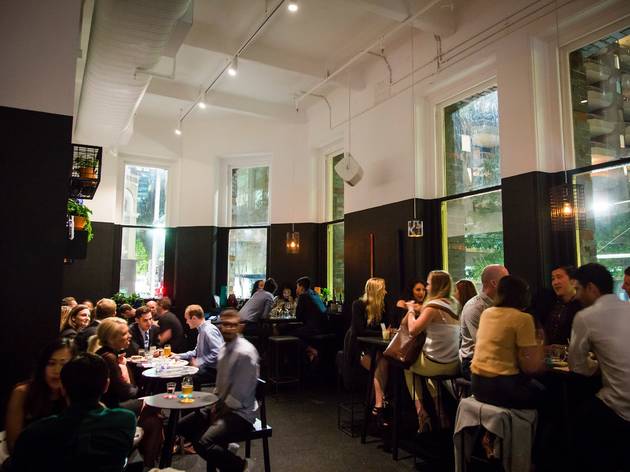 4/15
Photograph: Anna Kucera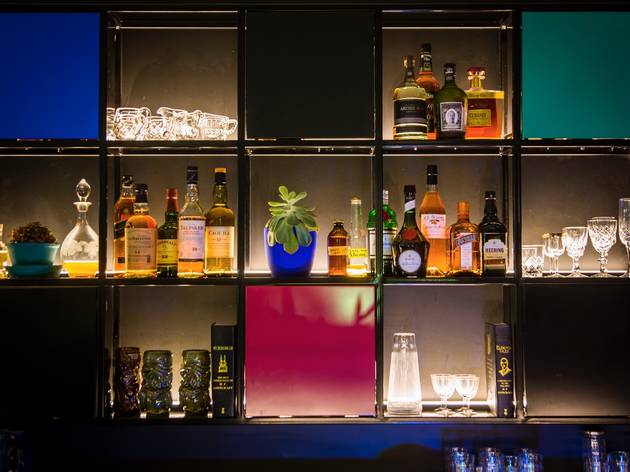 5/15
Photograph: Anna Kucera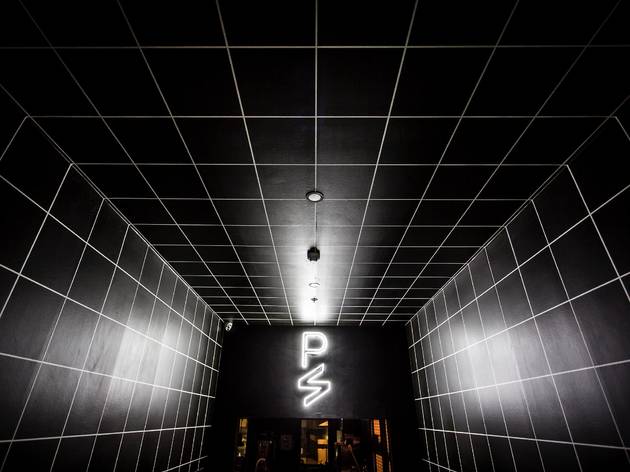 6/15
Photograph: Anna Kucera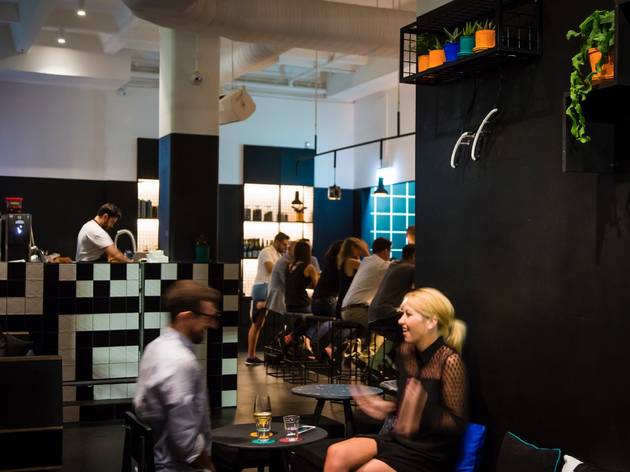 7/15
Photograph: Anna Kucera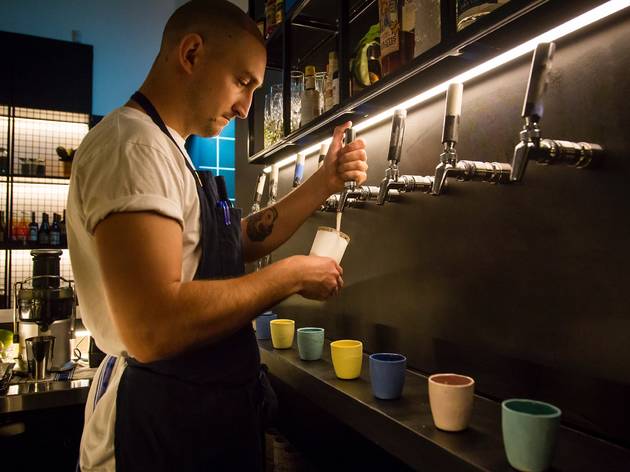 8/15
Photograph: Anna Kucera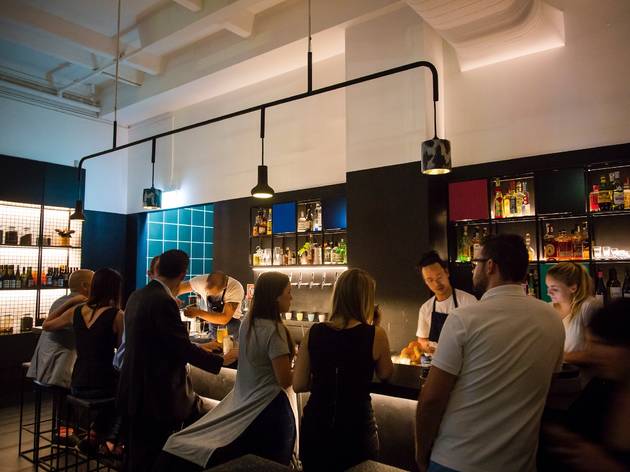 9/15
Photograph: Anna Kucera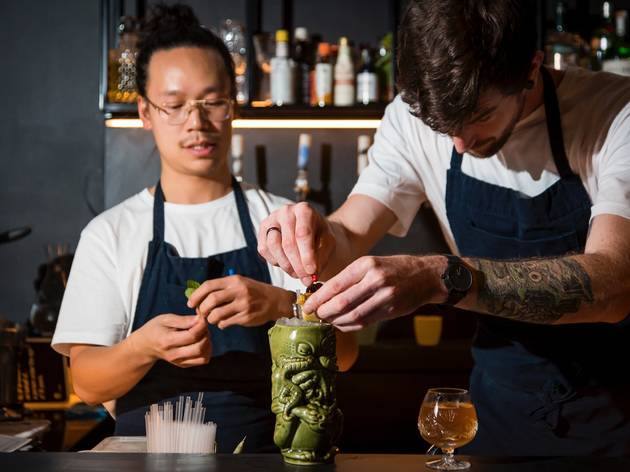 10/15
Photograph: Anna Kucera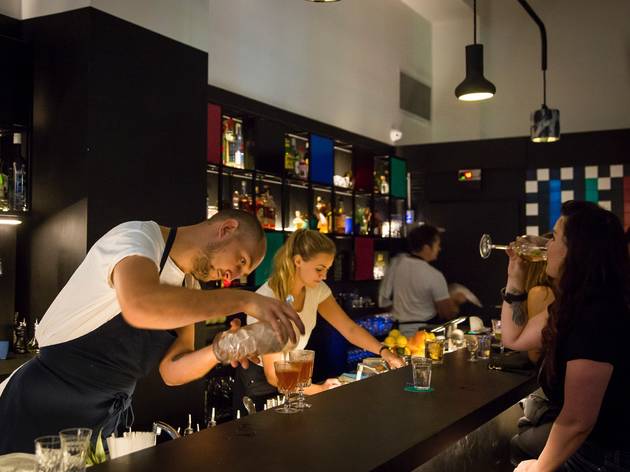 11/15
Photograph: Anna Kucera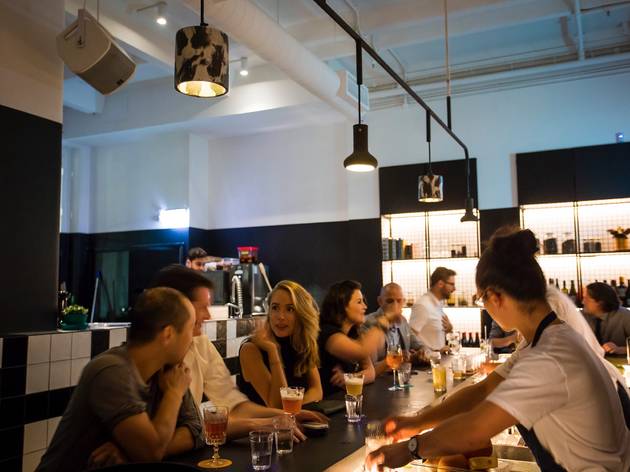 12/15
Photograph: Anna Kucera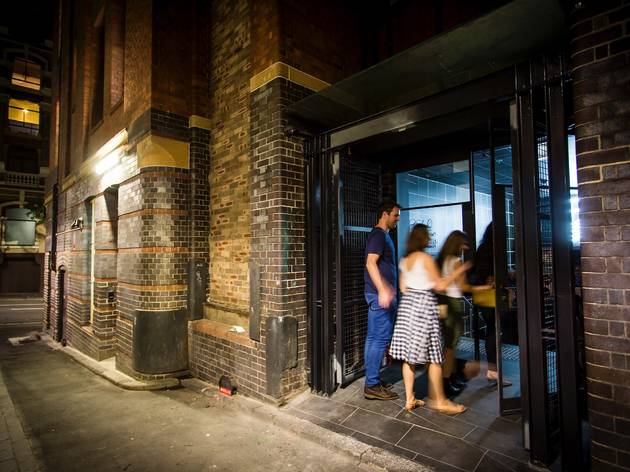 13/15
Photograph: Anna Kucera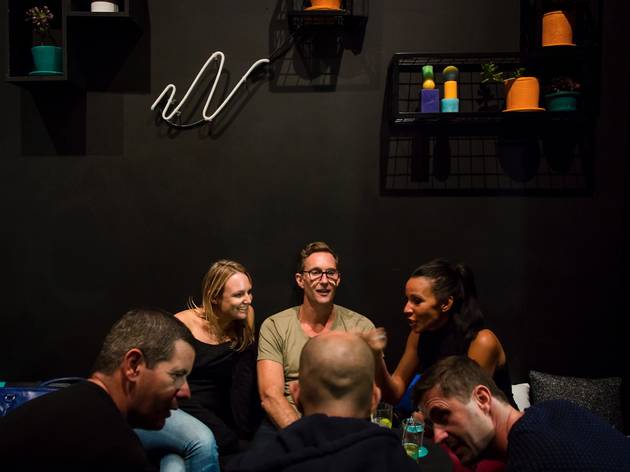 14/15
Photograph: Anna Kucera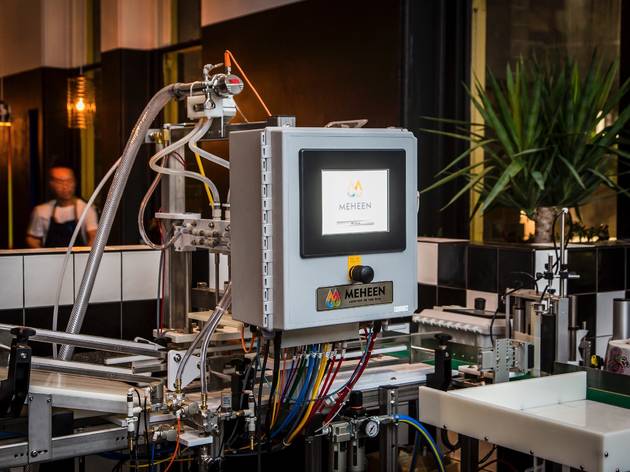 15/15
Photograph: Anna Kucera
Time Out says
They're the candy men of cocktail craft, leaving no classic without a remix
You're going to wonder who dropped a slice of banana bread into your Negroni. No one is eating any, and they don't sell it as a bar snack, and yet your bitter mix of Campari, gin and vermouth is unmistakeably flavoured like that ubiquitous breakfast cake. The trick is to sous vide banana bread with the spirits plus coffee beans and tonka bean for five hours. Chill, strain, freeze and strain again, and the magic is done. Plus they serve it in a banana mug so that it feels like a daybreak drink, even if it's 7pm on a Wednesday.
And that's just a taste of the weird flavour science that goes on behind the bar at PS40. There is no bar in Sydney embracing the mad craft of cocktail experimentation as whole heartedly as the team at PS40, nor any having as much fun doing it. They almost seem to take it as a personal challenge, which is why they'll take your milk punch and raise it with a King's Cup of leftover spirits infused with honeycomb, poppy seeds, caraway, grapefruit, mandarin and whey. They then clarify it and serve it with a scoop of leftover banh mi bread ice cream. Sounds like something you could make from a sharehouse fridge? You betcha. Which is why it's called a trashcan milk punch.
In the Bay City Rollers, there's a feisty battle between the sweetness of the shrub and the pungent herbal force of the fresh dill and vermouth – it's a wild ride. And the Schvitz is definitely going to cool you down after a sweaty day, but it also refuses to follow the rules of a summertime smasher, with a salty olive kick, an astringent quality from the Rondo Aperitif, and duelling wines in the form of sauvignon blanc and vermouth. Your tastebuds will be intrigued.
It's also worth noting that there are few places in Sydney so well catered to temperance types than PS40. They have an in-house soda operation that means your options are far broader than Coke and Sprite, and if you just like an uncomplicated drink you can also spike their sodas, turning your smoked lemonade, wattle cola and blackstrap ginger from soft drinks to hard ones.
Sydney has a lot of excellent cocktail bars, not limited to the nine other nominees for this award, but when even your local pub can mix an acceptable Negroni, we need bars like PS40 to keep pushing the envelope and seeing what delicious things are hiding inside. That's why they're 2018's Best Cocktail Bar in Sydney.
Details
Address:
40 King St
Sydney
Sydney
2000

Contact:
Opening hours:
Mon-Thu 4pm-midnight; Fri, Sat 4pm-2am; Sun 6pm-midnight
Average User Rating
3.8 / 5
Rating Breakdown
5 star:

2

4 star:

1

3 star:

0

2 star:

0

1 star:

1