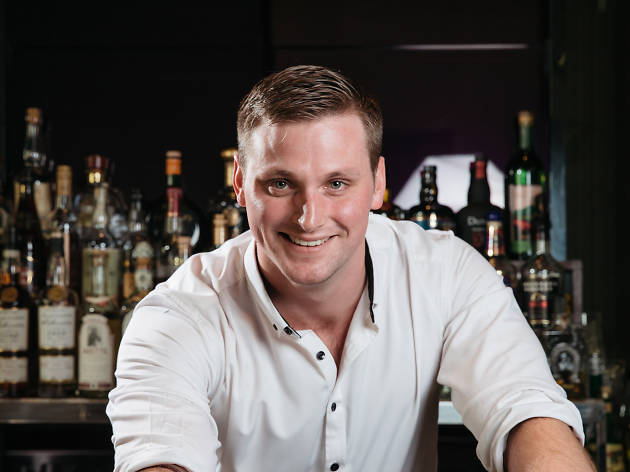 Andrew Mae, The Bar
Drink: The Truffle with Vlad
Andrew Mae sees his bartending job as the latest in a line of creative pursuits, including his studies in architecture. "Mixing cocktails is a great form of expression. Like architecture, it's a balance of science and beauty." For the Hotel Bars Cocktail Competition, Mae built a Bloody Mary variant called the Truffle with Vlad. "Adding truffle-infused vodka and the smoky characteristic of Laphroaig 10yo Scotch Whisky helps to mellow the spice and enrich the flavour. Bloody Marys are best served ice cold; however they are often ruined by dilution from the ice. I solved this by freezing miniature truss tomatoes and using them as ice cubes. By the time you've finished the drink the tomato is defrosted and has soaked up the flavours, making it delicious to eat." Our judges heartily agreed.
Make it yourself
Make this twist on a Bloody Mary at home.
More Hotel Bars
There are some amazing bars and ace hospitality talents tucked away in our city's finest hotels, so Time Out set out to discover the best hotel bars in Sydney.
Best selling Time Out Offers