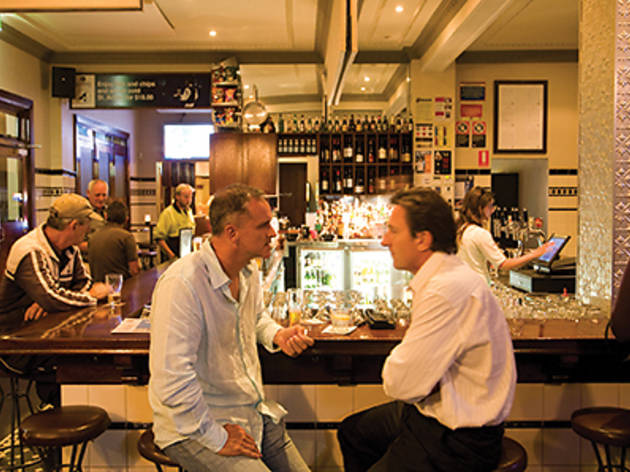 1/15
2/15
3/15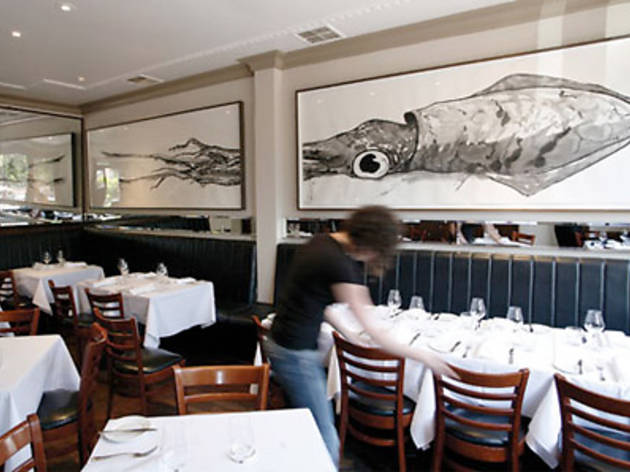 4/15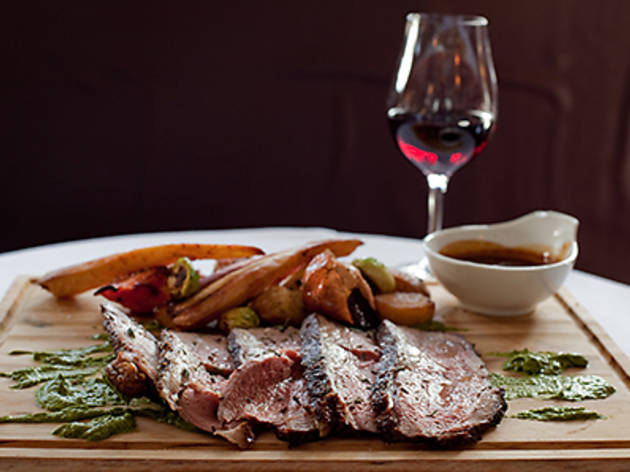 5/15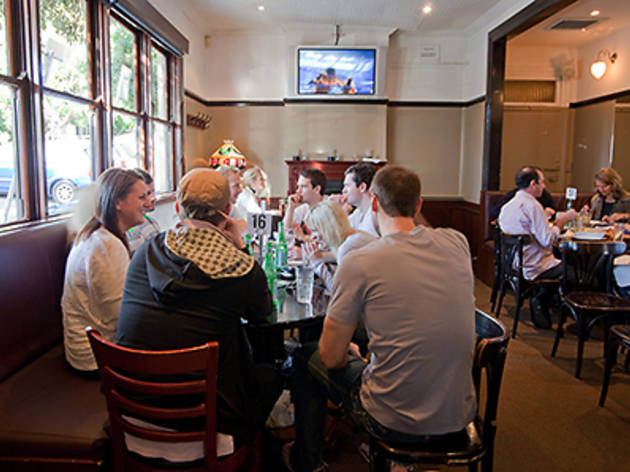 6/15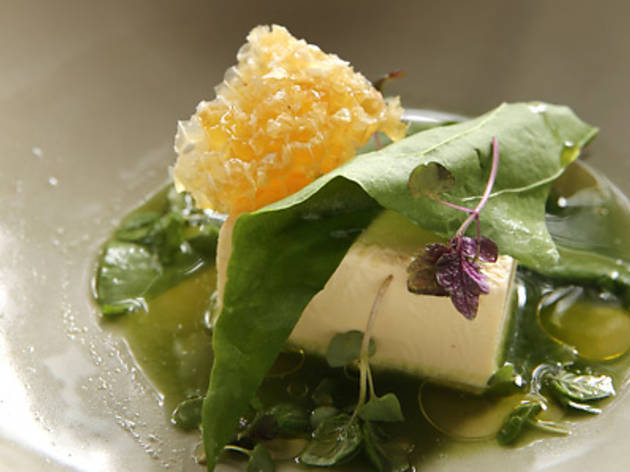 7/15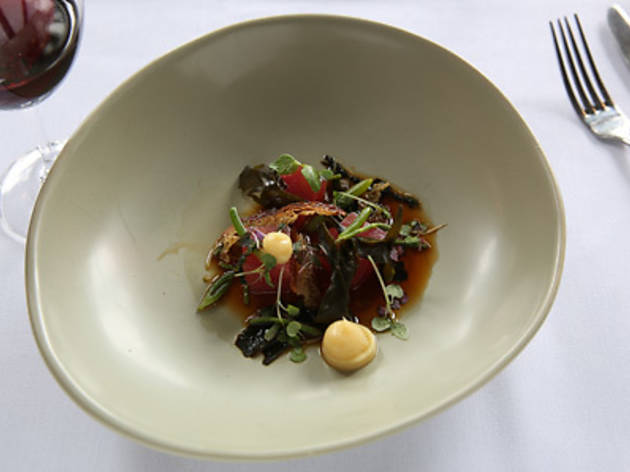 8/15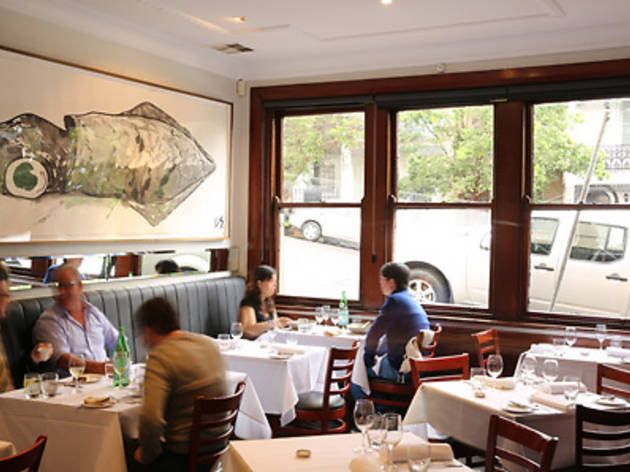 9/15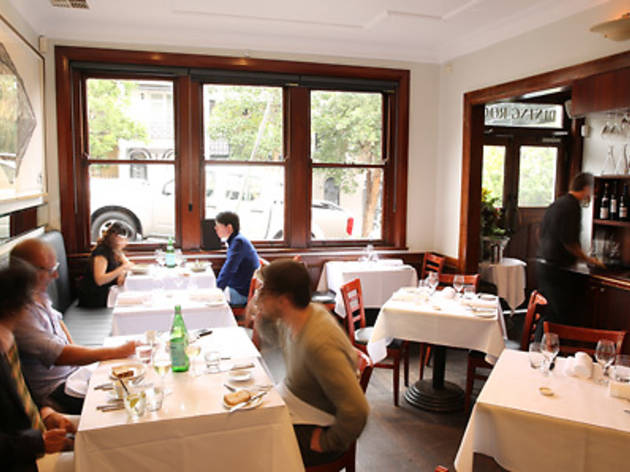 10/15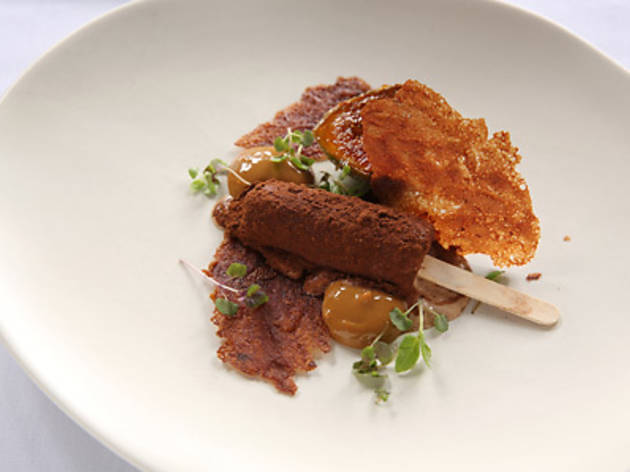 11/15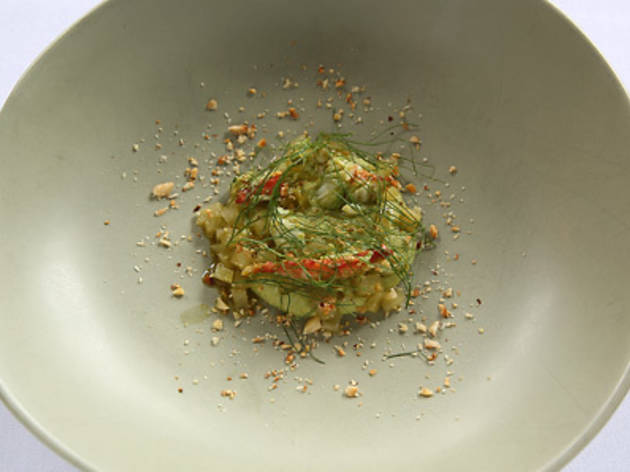 12/15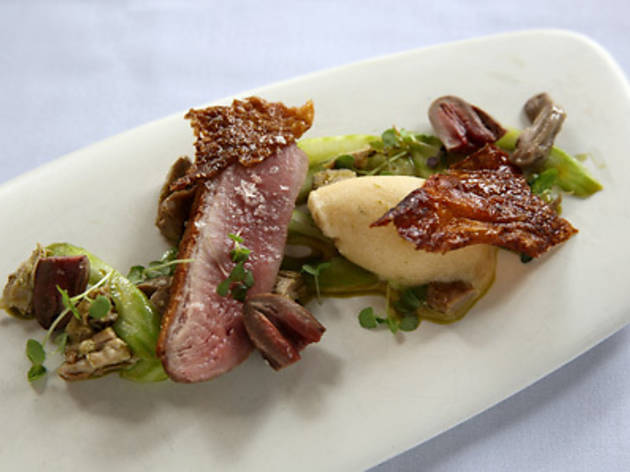 13/15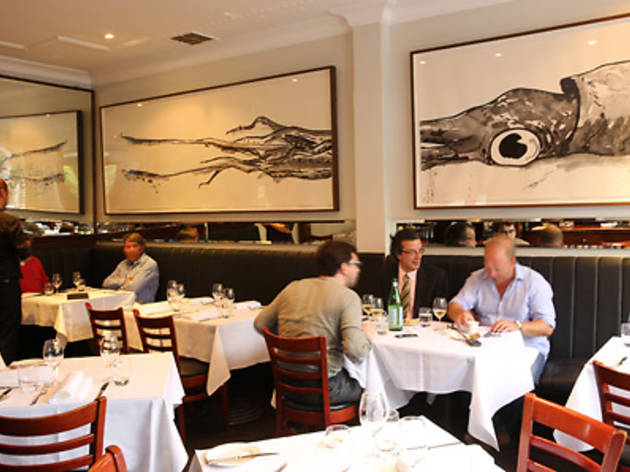 14/15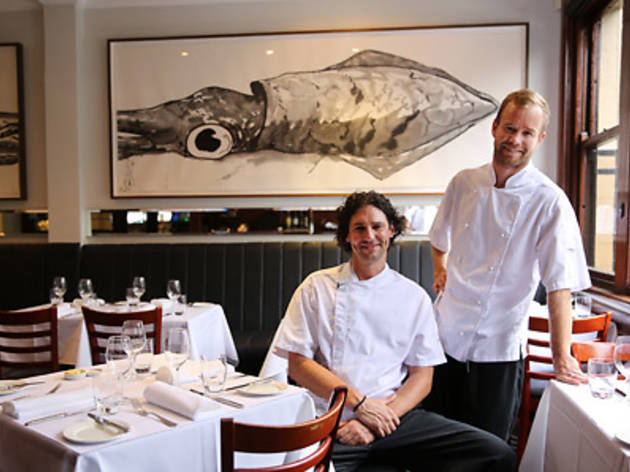 15/15
This watering hole on the backstreets of Paddington is not as fancy as you might expect a pub adjoining a fine dining restaurant to be, but that's a large part of it's appeal. You can go high end next door, but here football will be on the six big screen TVs; Carlton, New, Coopers, Peroni and Asahi will be on tap (Young Henrys and Lord Nelson bring the craft flavours); and a local might bring his pet parrot in for an afternoon tipple (hopefully). It's a proper pub in all the ways that count It's the bar menu that connects the dining room and the public bar. Jellied ham hock terrine and Jerusalem artichoke soup share the menu with shepherd's pie and corned beef with colcannon that is a very good reason to change up your steak order. The crumbed pigs ear with a quenelle of concentrated salsa verde is not a real substitute for a schnitzel, but a bacon and black pudding sandwich is bang on for a rich, salty bar snack while you barrack for the Bloods.
Dining room review
There's something about eating at the Four in Hand that always makes life suck a little less.It's the soothing room of crisp white tablecloths and amber wood chairs with thickly padded seats. Black banquettes sigh a little as you sink into them and thick wooden window frames look like they could've been pulled from the original Orient Express. It's a reassuring place staffed by some of the most steadying hands in the game.
Restaurant manager and sommelier Stephen Craig pours excellent wine matches, while floor manager Oliver Tucker works the room mopping spilled Champagne as fast as ladies-who-lunch can knock their glasses over, making restaurant recommendations for out-of-town-food-fans and generally charming the pants off Saturday Lunch.
Chef Colin Fassnidge and team have really kicked it up a notch on the food front since our last visit. The big, heavy, slow-cooked dishes are still on hand – there's a special of 12-hour braised lamb shoulder scrawled on one of the mirrors lining the off-white walls – but the $95 five-course degustation is light and generally fairly restrained.
Emphasis on the 'generally'. Here's a fennel custard bejewelled with sweet lumps of confit fennel, shreds of Alaskan king crab, toasted hazelnuts and finished with fennel pollen (try it with a glass of Mauro Molino's peppy and uplifting arneis). Elsewhere,large cubes of sashimi-grade tuna are dotted with lemon curd and garnished with samphire and ocean-succulent-of-the-moment, pigface. It's a coastal salute to lightness and freshness.
Then there's the duck. It's a festival of waddling water bird: roast pieces of deeply blushing Peking duck hide under a crisp sheet of Peking duck skin. A surprisingly light and citrusy Peking duck sorbet cools its jets next to a quenelle of pureed Warrigal greens. And did we mention the delicate little pan-fried duck hearts? Quack.
It's hard to go past a long Saturday lunch at the Four. The afternoon sun's streaming through those big windows, gently toasting the room as we gently toast ourselves with a plush, earthy Chateau Bellegrave Bordeaux and a little fist of corned-beef hiding under a silky, just-warm blanket of wagyu bresaola. A slash of fresh buffalo goat's curd and few slices of caramelised apple give the dish a sort of musky barnyard sweetness.
The way Fassnidge's cooking style can change tempo so deftly in one sitting is impressive. A savoury dessert of lemon verbena-flavoured ice cream, fresh honey from the bees on the roof of the restaurant, sorrel leaves and a splash of apple juice is a total palate reviver. Then he shifts gears with a dusty, sweet and rich paddle-pop stick of nutri-grain and chocolate ice cream rolled in bittersweet cocoapunctuatedwith sour plums and a little blob of dulce de leche.
Fassnidge might move with the times but he's not a slave to them. Yeah, the plates have gone from classic, white and round to the free-form ceramic 'shapes' (think Mud, or Dinosaur Designs) but they work. And sure, the herbs are now plucked from the sea rather than out of the ground (gardeners of Australia, you might want to invest in surfboards. Or at least gumboots and a nice net) but this is food prepared with intelligence and experience.
It's just one more thoroughly realised aspect of an established but-in-no-way stale Sydney restaurant we never want to stop visiting.
Venue name:
Four in Hand Hotel
Contact:
Address:
105 Sutherland St
Paddington
2021

Opening hours:
Sun, Mon noon-10pm; Tue-Sat noon-11pm
You may be interested in: