Grey Goose is bringing back its premium vanilla vodka for a limited time only
Head into these top shelf cocktail bars for your exclusive taste of Grey Goose La Vanille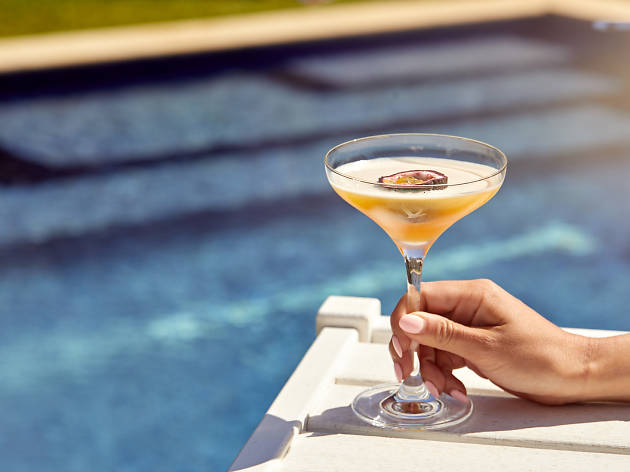 When it comes to vodka, Grey Goose is at the top of many drinkers' lists. The luxury French-made vodka is well known for being impossibly smooth and balanced, being as easily drunk by itself as it is in a cocktail. And as with all good things, Grey Goose is constantly looking to shake things up – literally and figuratively.
Grey Goose La Vanille last graced our cocktail shakers in 2003 and it's not sticking around for long this time either. To celebrate the re-release of Grey Goose La Vanille, the deluxe vodka brand is heading to three of Sydney's top bars and one Woolongong gem to whip up some very special cocktails.
Not familiar with Grey Goose La Vanille? We're not surprised – this is a limited edition tipple created from Madagascan vanilla beans that lend the spirit a natural caramelised toffee flavour. Grey Goose add no sugar, just premium vodka made from soft winter wheat and spring water.
From November, head into Maybe Sammy, Barangaroo House, and Mrs Sippy in Sydney, and Pepe's on the Beach in Woolongong to try Grey Goose La Vanille four different ways. These top shelf establishments will be shaking up drinks that are really kicked up a notch by the addition of a premium vanilla vodka. Head to Maybe Sammy for a Lady Luck combining the La Vanille with pink lady apple juice, curacao, lemon, passionfruit and maraschino. Or, try the Miss Double Bay at Mrs Sippy, a delicious mix of the exclusive vodka with pear liquer, lemon, and cucumber juice. For an elevated sour, try the Endless Summer 2.0 at Barangaroo House, which will be topping Grey Goose La Vanille with Aperol, passionfruit puree, and that delightfully frothy combo of lemon and egg white. You could also make a day of it and enjoy a Pornstar Martini by the water in Wollongong at Pepe's on the Beach.
Grey Goose La Vanille is exclusive and you can't buy it retail. The spirit is only available in four of NSW's most influential cocktail bars and for a limited time only.