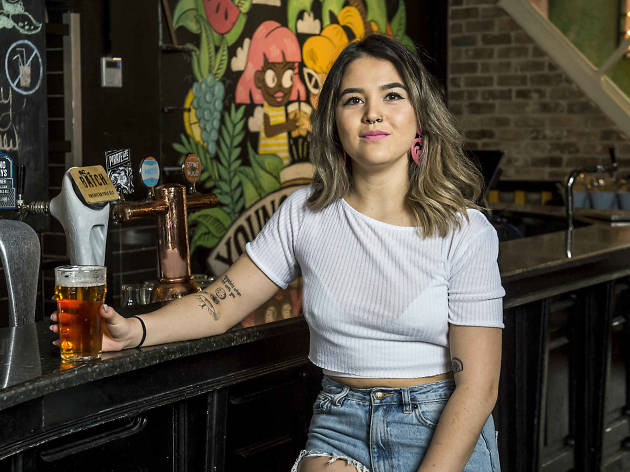 Local guide to Newtown with Tara O'Connell, the Marlborough Hotel
Newtown's bohemian spirit infuses one of its most popular pubs. Make it your base for exploring the neighbourhood
You'd have to call it one of Sydney's top party bars. Always a popular student hang, the Marlborough Hotel has become, since the lockouts skewed the crowds away from the east of town, an absolute lightning rod for Sydney nightlife. Maybe it's the fact they're open till 4am six nights a week, or the large beer garden. Perhaps it's the live music or the DJ nights downstairs in their Tokyo Sing Sing room, or the classic rock upstairs at Miss Peaches. Whatever the reason, the Marly is the epicentre of one of the most vibrant parts of Sydney. Observing it all with wide, admiring eyes is staff newcomer Tara O'Connell.
How long have you been at the Marlborough, Tara?
I have been an assistant manager at the Marly for just over two months, and before that a loyal post-work frequenter.
What do you love about Newtown?
Newtown has always been a place in which I've felt not just safe, but wholly welcome. The sense of community that binds the neighbourhood is as blindingly obvious as the rainbow flags plastered throughout business fronts on King Street in shows of love and support. The venues dotted throughout Newtown work together in a fashion I doubt you'd find anywhere else. The overall connectedness is what really gets me.
Who is the most memorable customer you have ever encountered and why?
I remember this young uni student who was a dead ringer for David Wenham. I said to him: "How many times a day do you get told you look like David Wenham?" The guy had no idea who I was talking about, so we went through the filmography and when we landed on The Lord of the Rings it clicked.
What does the Marly bring to the local community?
The Marly offers such a wide range of experiences within such a small space, it's impressive. From an ambient nightclub downstairs, a heaving pub space dominated by bands and flowing drinks, to an upstairs bar offering carefully curated cocktails – there's a bit of everything for the varieties of human that make their way through our doors.
Tara O'Connell's Newtown favourites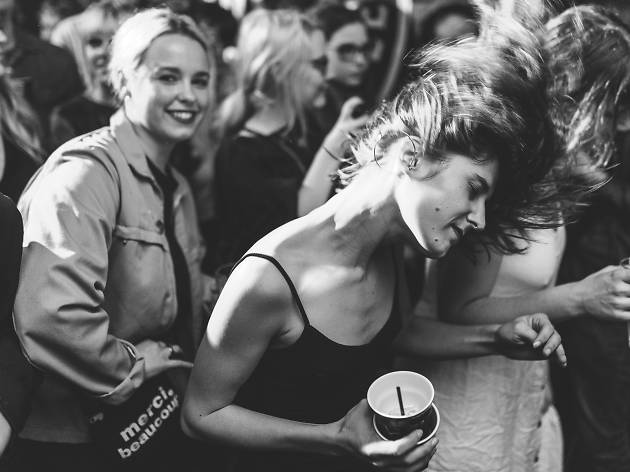 Photograph: Supplied
"King Street Crawl is on September 2 this year, celebrating the huge variety of local talent and venues that make Newtown so excellent. Music of all genres is showcased from stages of all shapes and sizes. By far the best day of the hospo year."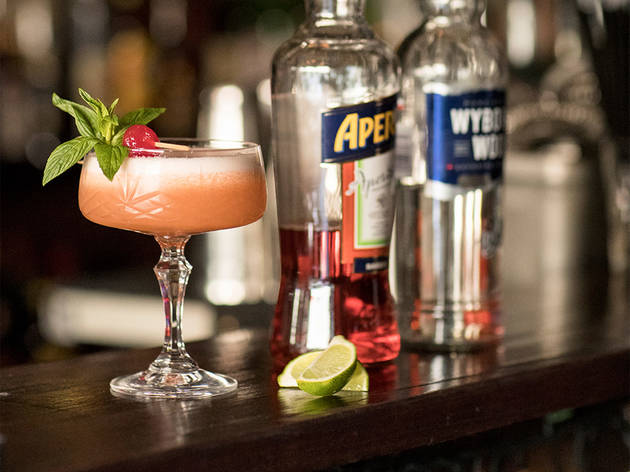 "The narrowest cocktail bar on King Street is an excellent place to people watch or hide in corner if you're feeling so inclined. The beers are local and the staff are beautiful to boot."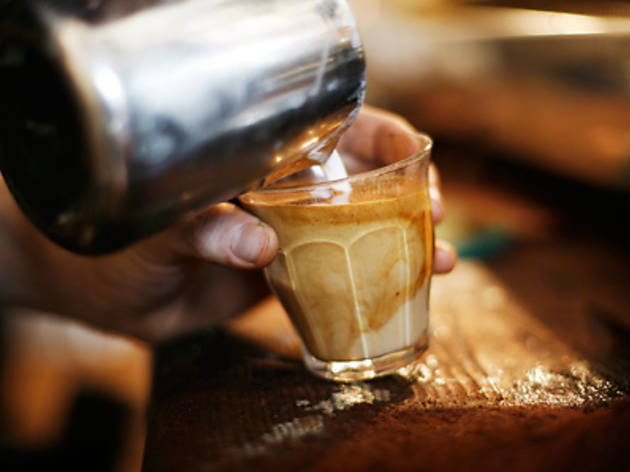 "Working from not much more than a hole in the wall, the team at Campos take the time to get to know you personally. It's the best caffeinated watering hole on the north end of King. Hospital and hospo staff alike find it hard to go anywhere else."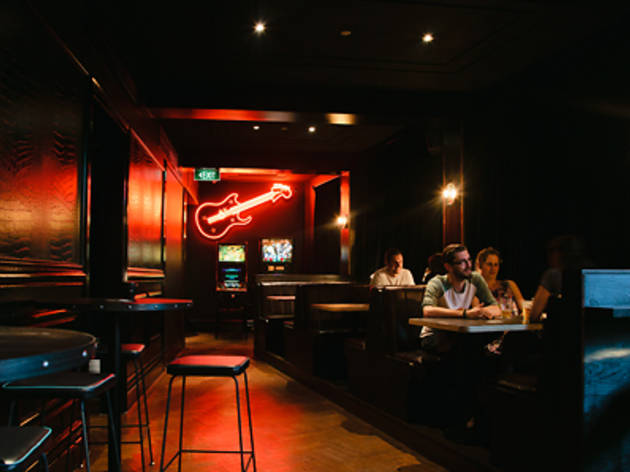 "This late-night venue, housed inside the Bank Hotel, hosts free gigs and comedy nights throughout the week and is an awesome addition to the late-night scene."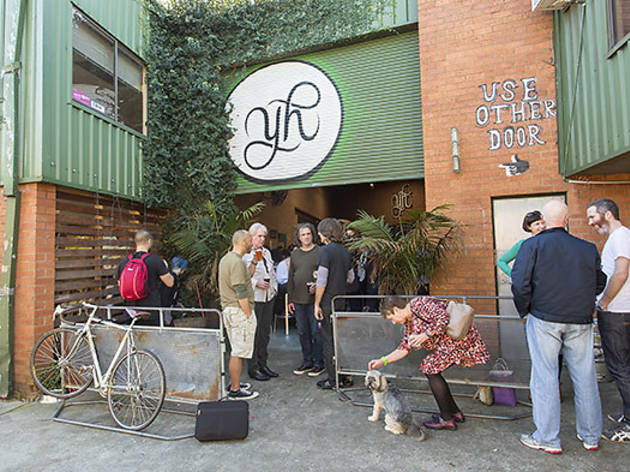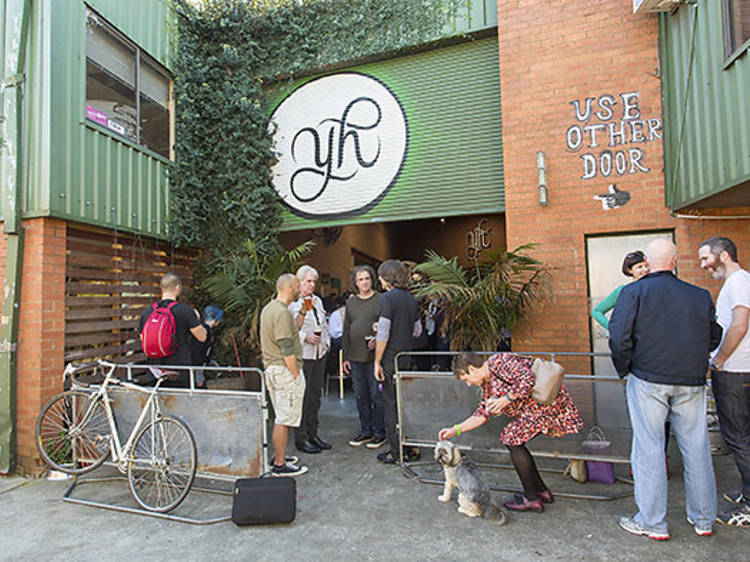 "The local brewery bar is home to one of the biggest names in Aussie craft beer. Its deep involvement in the local community is something you can feel there."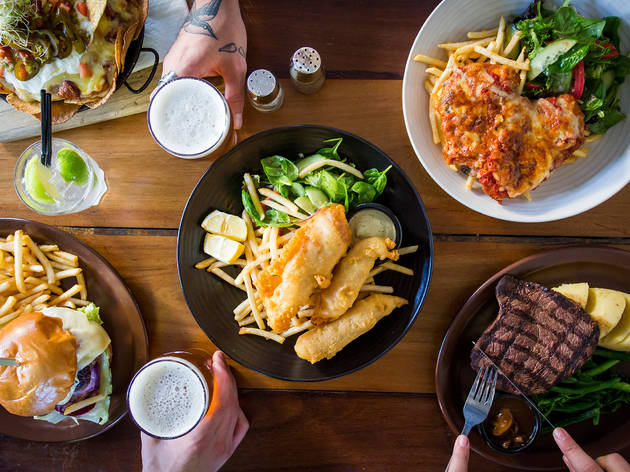 "The Courty is a Newtown institution that has been a cornerstone venue in the area for quite some time. Everyone knows it and everyone loves it – diehard locals and out of towners alike."
"Hosted by Miss Peaches on the first Tuesday of every month, the choir embraces those of all singing abilities from all walks of life, using singing to connect anyone who experiences difference. Anyone can just turn up – it's a true safe place."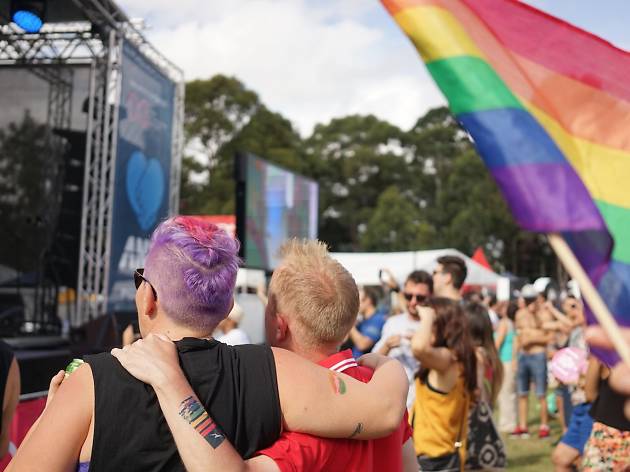 Photograph: Ann-Marie Calilhanna
"The commencing celebration of the Sydney Gay and Lesbian Mardi Gras festival in Camperdown Park is a huge event on the local calendar each February. It kicks off the colourful fortnight with stalls, activities and performances that spotlight the exquisiteness and strength of diversity."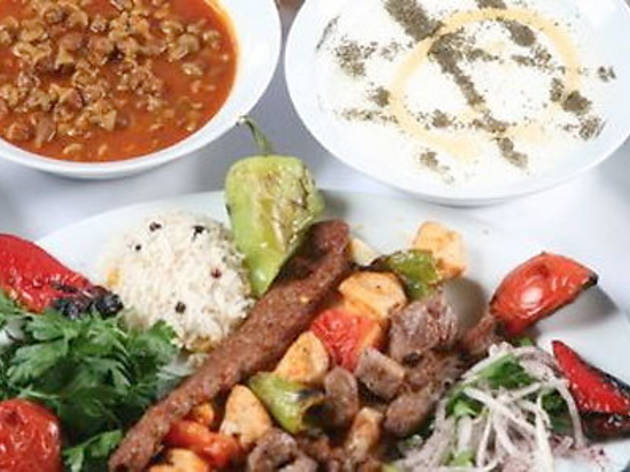 "Never forget the late-night food merchants that brave the onslaught of weekend crowds in Newtown, feeding revellers and the shift workers who serve them."


Best selling Time Out Offers