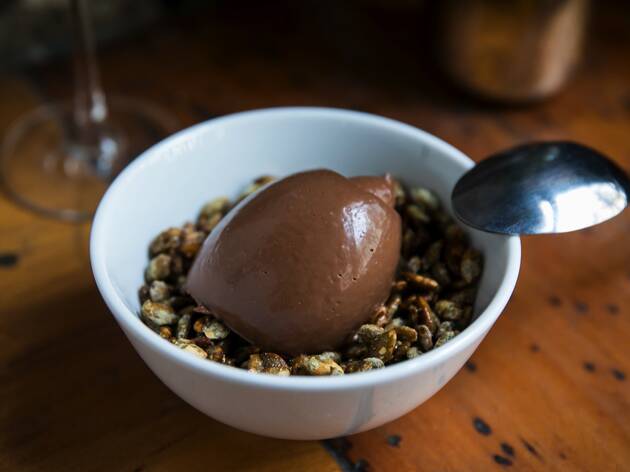 1/18
Photograph: Anna Kucera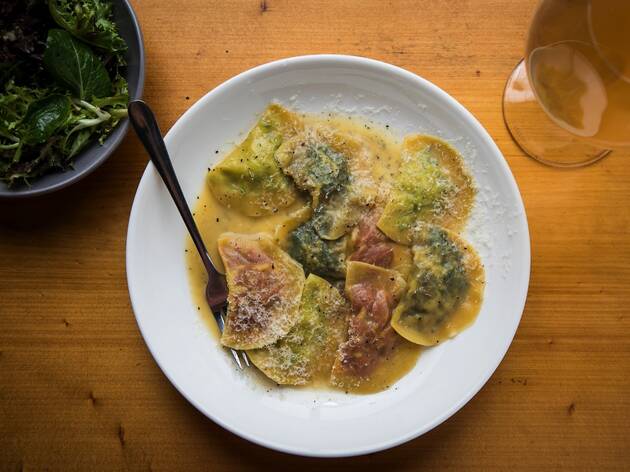 2/18
Photograph: Anna Kucera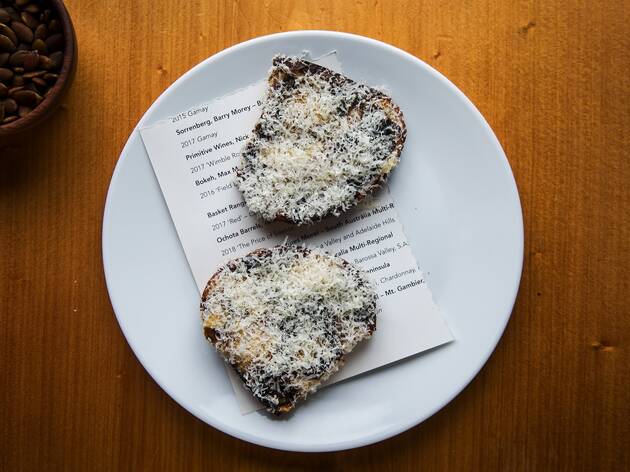 3/18
Photograph: Anna Kucera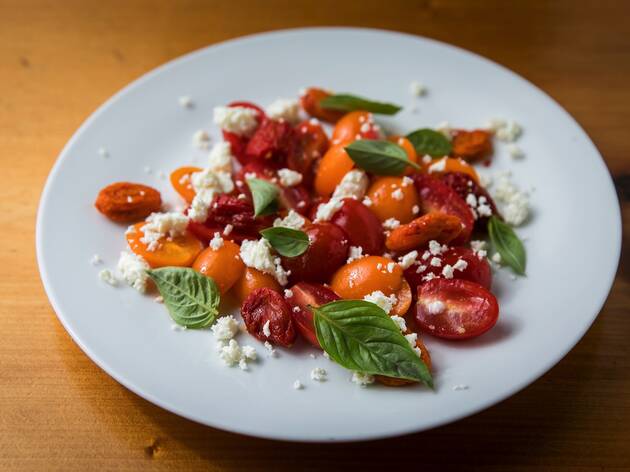 4/18
Photograph: Anna Kucera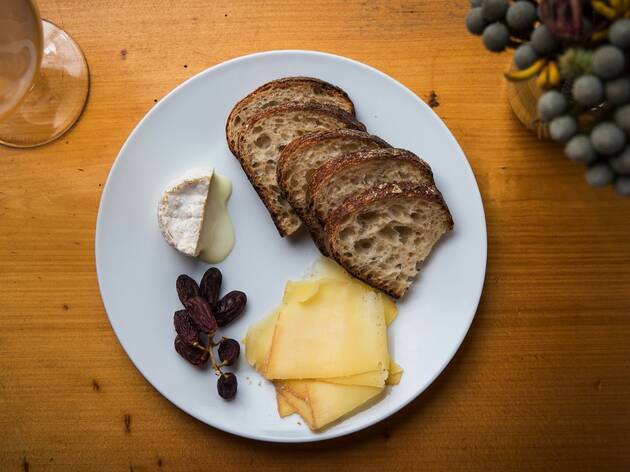 5/18
Photograph: Anna Kucera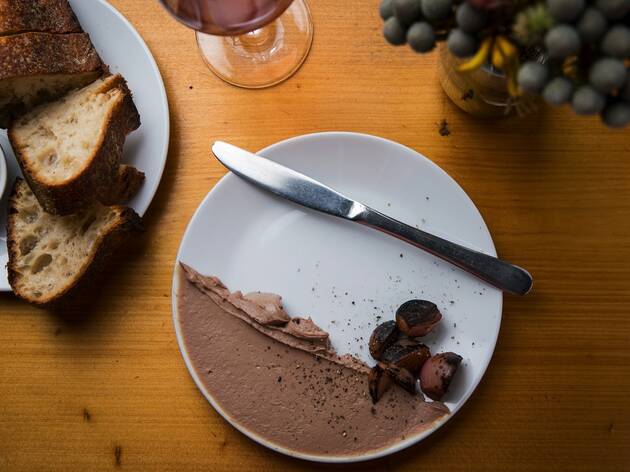 6/18
Photograph: Anna Kucera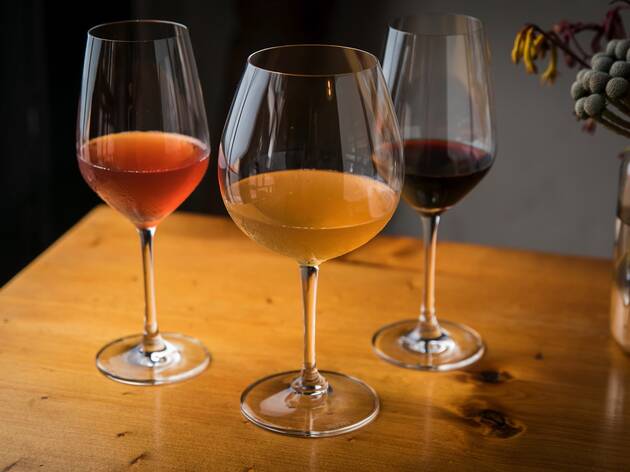 7/18
Photograph: Anna Kucera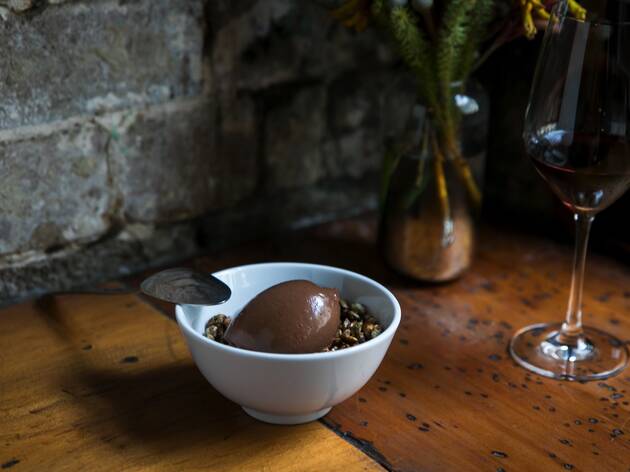 8/18
Photograph: Anna Kucera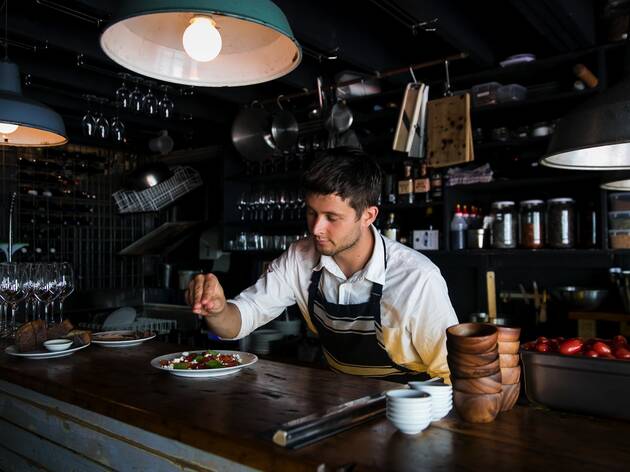 9/18
Photograph: Anna Kucera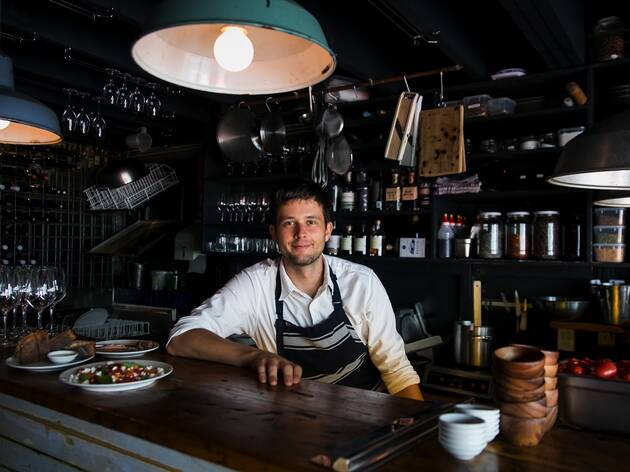 10/18
Photograph: Anna Kucera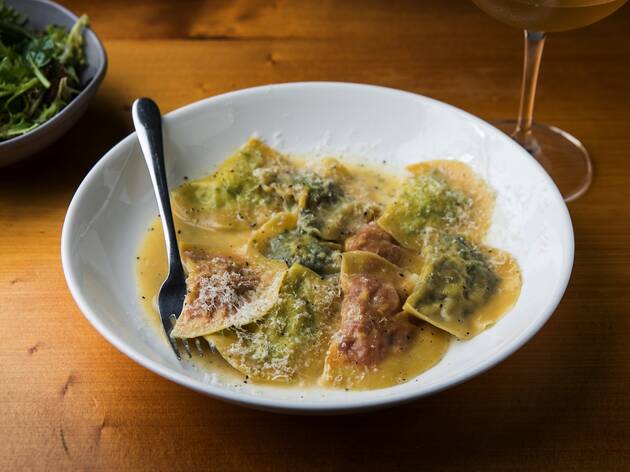 11/18
Photograph: Anna Kucera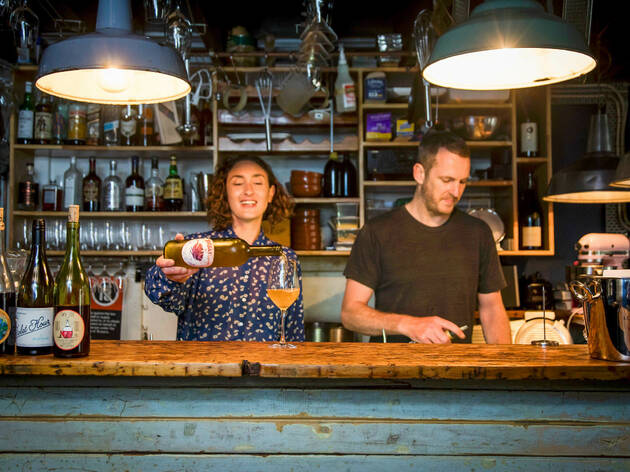 12/18
Photograph: Anna Kucera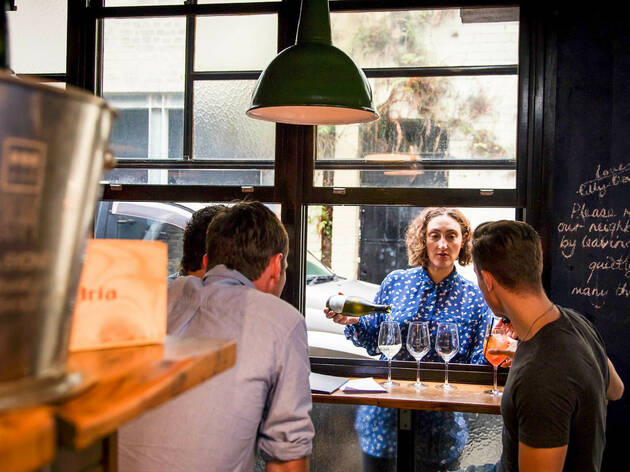 13/18
Photograph: Anna Kucera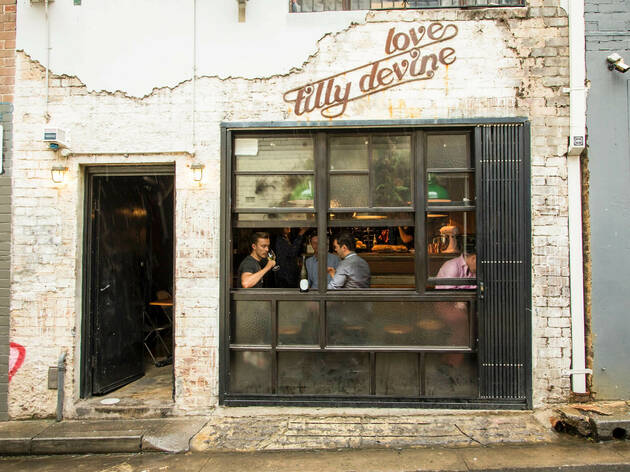 14/18
Photograph: Anna Kucera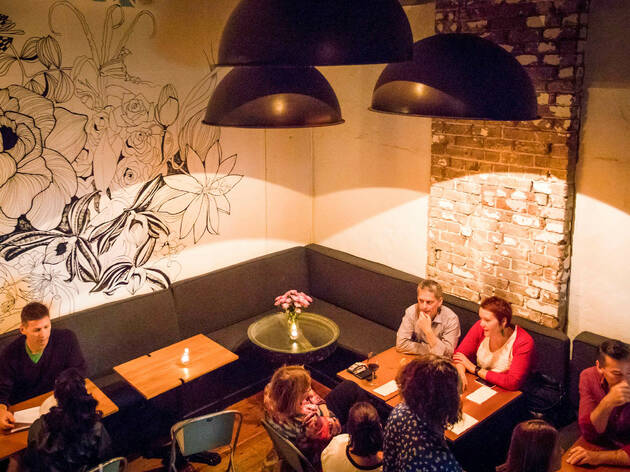 15/18
Photograph: Anna Kucera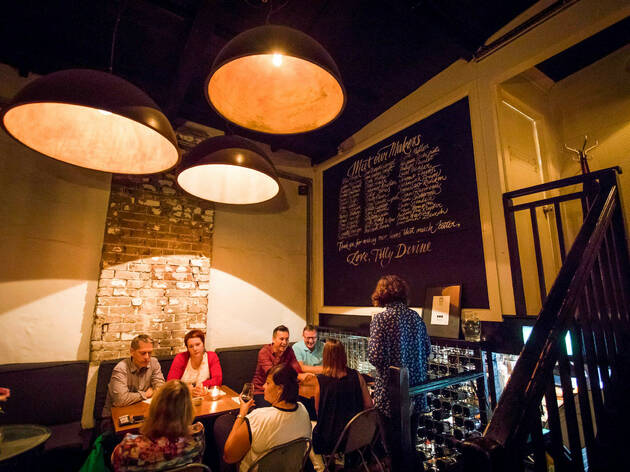 16/18
Photograph: Anna Kucera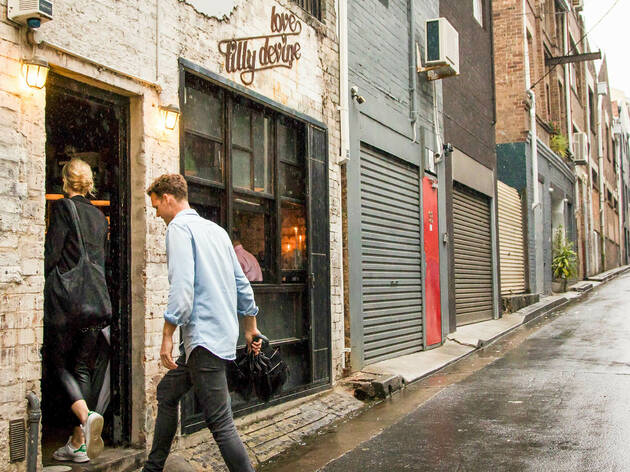 17/18
Photograph: Anna Kucera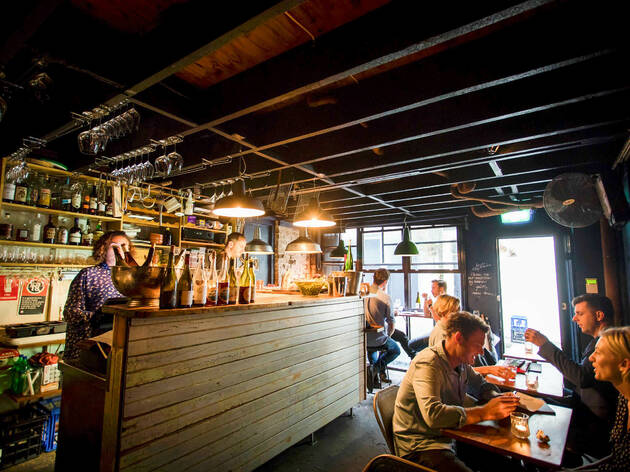 18/18
Photograph: Anna Kucera
When was the last time lasagne stopped you in your tracks? Darlinghurst's hidden wine bar has a layered pasta dish that's gunning for the crown
Lasagne is already excellent – surely on most people's top five lists – but at the newest iteration of Love Tilly Devine, Darlinghurst's long-serving alleyway wine bar, they are turning a comfort food into a showstopper. It's a pasta-heavy rendition, with lots of tender leaves pressing alternating layers of zucchini, and a blushing pink tomato and ricotta filling. But the thing that'll make you want to stand up and give praise is hot pan-fried 'nduja, that spicy spreadable sausage from Italy's deep south, which they spoon over the top like the world's most bombastically flavoursome sauce. It brings heat, savouriness, and some farmhouse funk to this otherwise vegetarian dish, and you can certainly request it sans salami if you're a herbivore.
For anyone who is already a few years into their love affair with Love Tilly Devine, you'll be stoked to hear that not that much has changed now that Matt Swieboda (who opened the bar in the first place) has taken back the reins, joined by Nathanial Hatwell on shared wine duties and chef Ben Abiad who is in charge of the kitchen.
Her namesake might have prefered a razor blade, but wine is still Tilly's weapon of choice, and once you get past the by-the-glass page you may just need a compass and an extra large data package to navigate the huge bottle list. It's worth indulging an exploratory spirit, especially if you're with a crew of four or more, because there's some killer stuff to be found and it won't necessarily bankrupt you to get it. In fact, there are bottles around the $60 mark in almost every category.
By the glass you can kick off with that big Georgian skin contact white, Pheasant's Tears, that never fails to impress, or the Brave New Wine 'Doppelganger' riesling from WA that smells like dried mango and seaside holidays. Or maybe you want the dried rose petals and dusty barn aroma in the Andre Calek 'Babiole' Vin de France grenache. If you have graduated from quaffable smashers and crave some challenging wines, Love Tilly Devine will not coddle you, which is a very good thing.
That tiny cook's nook, in addition to pumping out an awesome lasagne, is doing a very good imitation of a full kitchen with a fresh mash of artichokes and new season garlic scooped onto charred bread, plates of bouncy and bright cured meats, Merimbula oysters and cheeses that are coming to temperature up on the counter top.
Honestly, the only things that'll stop you staying here from sun down to sun up are the hard little stools that will eventually compact even the sturdiest spines. That and the fact that you can still only fit 40 people in the door. But otherwise we're still very much enamoured with Love Tilly Devine.
---
Venue name:
Love Tilly Devine
Contact:
Address:
91 Crown Ln
Darlinghurst
Sydney
2010

Opening hours:
Mon-Sat 5pm-midnight; Sun 4-10pm
Price:
$10-$50