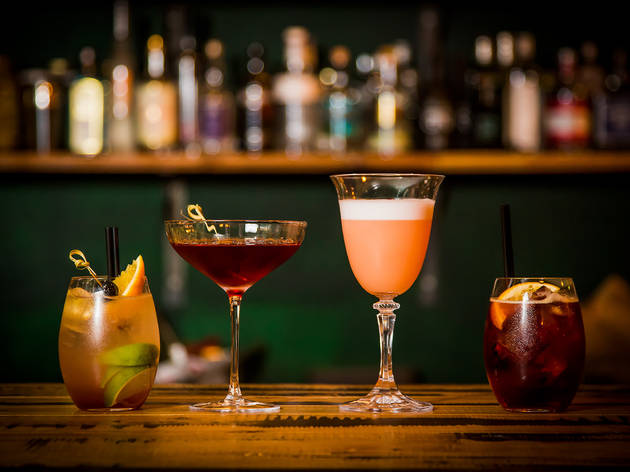 1/9
Photograph: Anna Kucera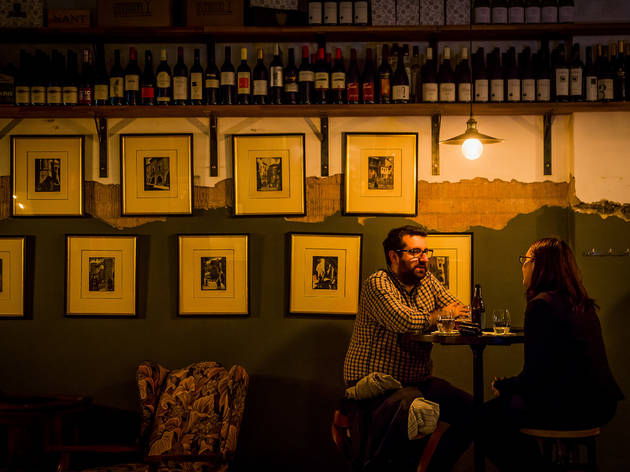 2/9
Photograph: Anna Kucera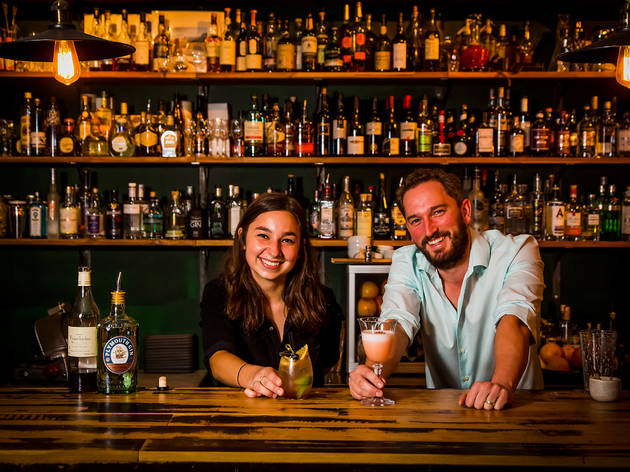 3/9
Photograph: Anna Kucera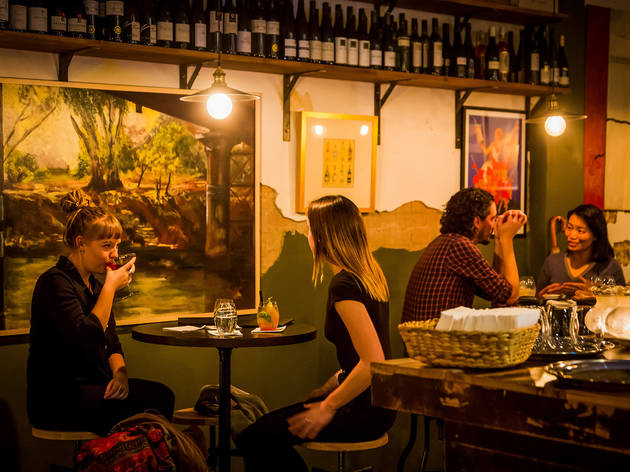 4/9
Photograph: Anna Kucera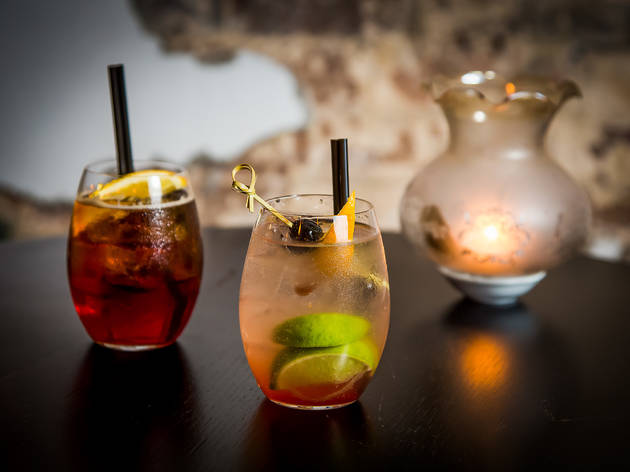 5/9
Photograph: Anna Kucera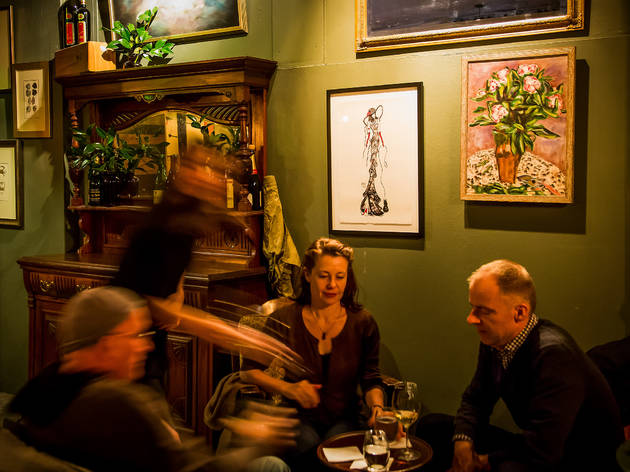 6/9
Photograph: Anna Kucera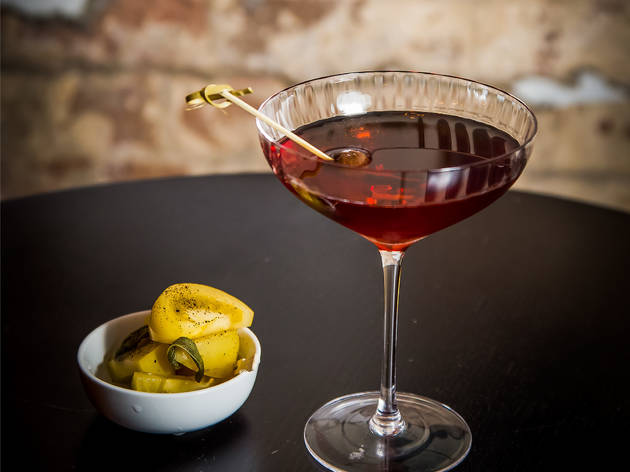 7/9
Photograph: Anna Kucera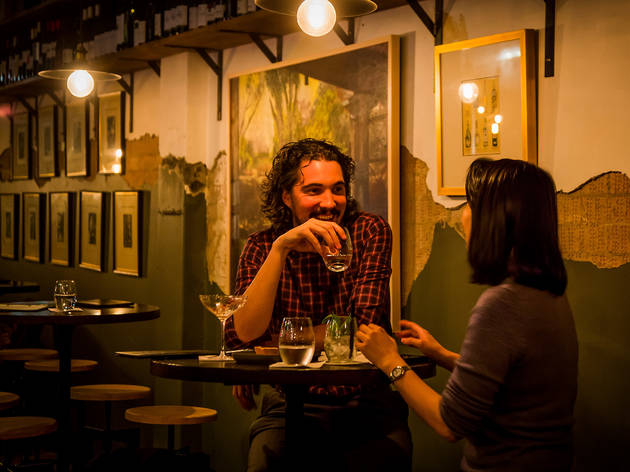 8/9
Photograph: Anna Kucera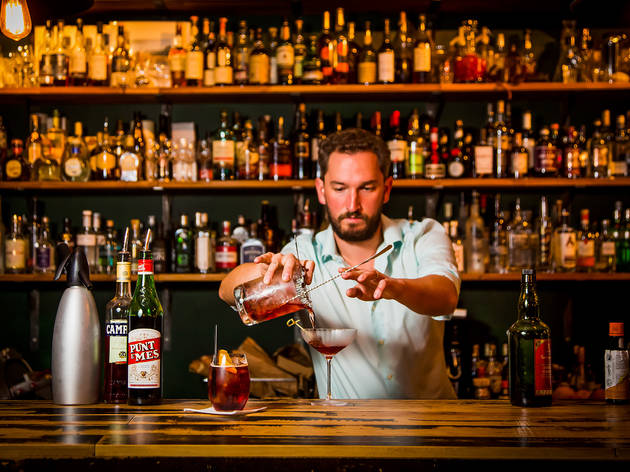 9/9
Photograph: Anna Kucera
Time Out says
All the comforts of drinking at home, the class of old world drinking and the convenience of being near Redfern Station - it's a compelling trifecta
There is something that Redfern seems to do better than anywhere else in the city, and that's small bars that are as comfortable to hang out in as a mate's living room, but with way better booze.
The Dock has basically been operating as an outsourced house party for a few years now; Bearded Tit contains all the cool alternative kids you wished you'd met at uni; and Arcadia Liquors knows that a toastie and a stiff drink cures most first world problems.
And the latest addition to this bar-heavy strip is Moya's Juniper Lounge who are packing a British boarding house worth of gin inside their little cocktail bar on Regent Street.
The whole look of the place has a kind of post-war reconstruction vibe. The chipped brick walls with green and white paint has a kind of Dad's army vibe, but classed up with framed painting and prints all over the walls, an antique sideboard and a high wine shelf that is equal parts decorative and functional.
Grab a seat at the tall tables, grab a menu and start reading. They take their cocktail history very seriously and there is a whole dossier for each drink and they get a whole page to themselves. It's not cheap, but a $22 Martinez is every bit the boozy, bitter and sweet troublemaker you expect from a combination of gin, vermouth, maraschino liqueur and orange bitters. You mother would not approve. For something that's as fresh as sea spray to the face order a Salty Dog that decorates gin with grapefruit juice, puts it in a salt-rimmed glass and then leaves it at that. Simple and bracing.
Of course if you need a little gentling with your introduction to gin try a Florodora that stretches out a generous 50ml pour of gin with ginger beer and a splash of raspberry liqueur and a lime wedge.
If Hollywood has convinced us of anything, it's that in the old days people somehow found a way to host cocktail parties at home where somehow the host never seemed to be washing up, furiously shaking drinks or popping out to the bottle shop because Carmichael finished all the gin. It's a beautiful fantasy, but the next best thing is a night at Moya's. All the comforts of home with nicer glassware, better gin and no need to remember the measures for an Americano. Bliss.
---
Details
Best selling Time Out Offers